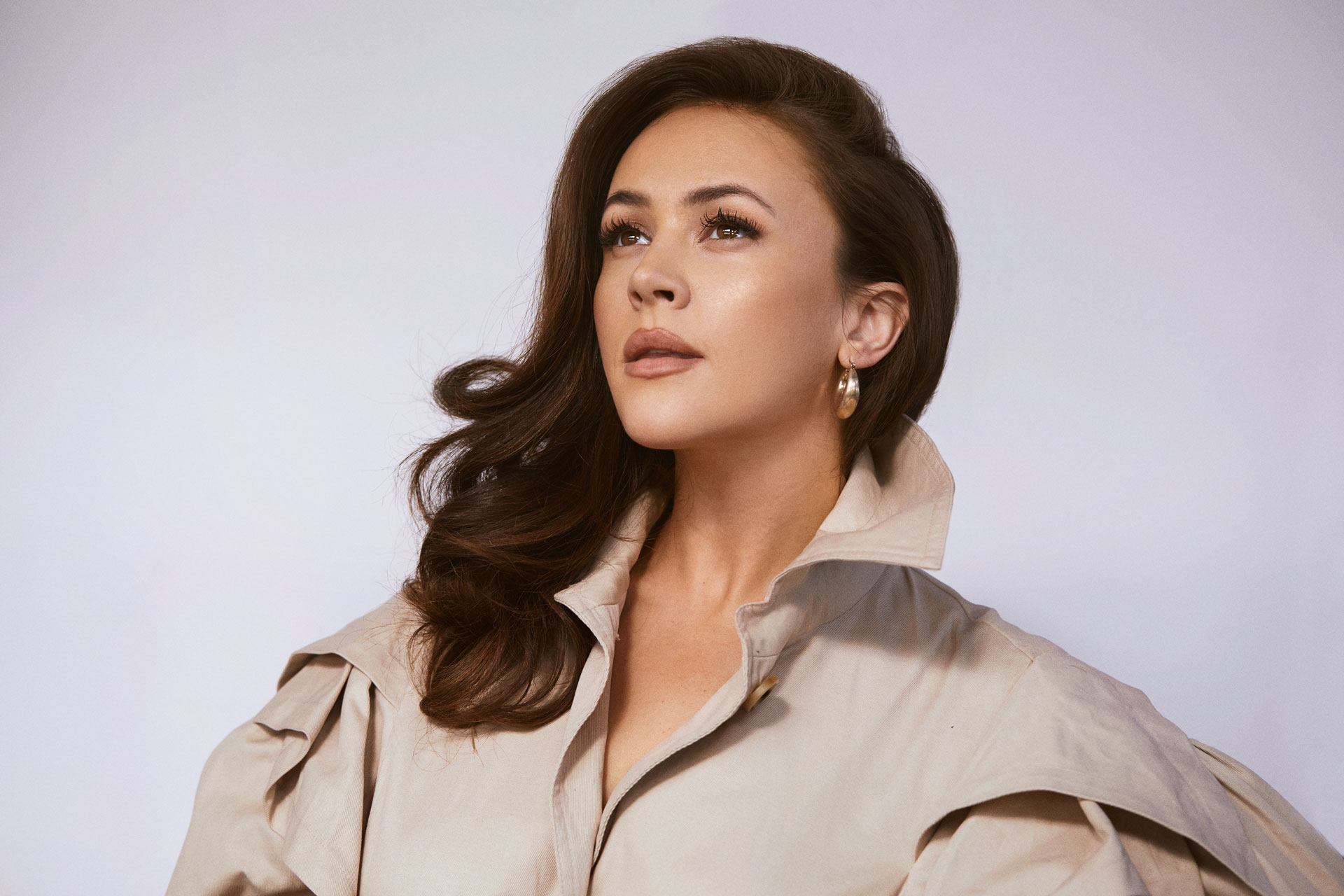 Eliza Butterworth on The North Water
---
This 28-year-old actress is one to watch
She's best known for playing Queen Aelswith in Netflix's The Last Kingdom, but this autumn actress Eliza Butterworth turned her attention to shores anew, starring in BBC thriller The North Water. The drama tells the story of a disgraced ex-army surgeon who signs up as a ship's doctor on a whaling expedition to the Arctic, with Eliza appearing alongside Colin Farrell and Stephen Graham. She also made her West End debut this summer, taking on the role of Princess Eugenie in The Windsors: Endgame, an adaptation of the Channel 4 sitcom. But here, we meet off-screen Eliza, who lives in north London and loves interior design and Bake Off.
Q&A with Eliza Butterworth
What can you tell us about The North Water?
The North Water is a thrilling, dark and captivating adventure set in the Arctic following the story of a whale harpooner Henry Drax (Colin Farrell) and the horrors that unravel as he encounters Dr Summer (Jack O' Connell) and Captain Brownlee (Stephen Graham). It is a hair-raising tale with such a phenomenal cast.
Any funny stories from filming?
I was honoured to be able to join the cast of The North Water as the character of Hester and I had a fabulous time running around the set with the incredible Mark Rowley and Kris Hitchen marvelling at all of the taxidermy and jars of newts in the Apothecary.
Favourite person on set?
I was so lucky to work alongside one of my best friends, Mark Rowley, who plays Bain in The North Water and who I also work with in The Last Kingdom, where he plays the Irish warrior Finan and I play Lady Aelswith. We were over the moon to be together again but in a completely different project, playing hugely different characters from how we usually are together.
How are you finding playing Eugenie in The Windsors: Endgame?
Playing Princess Eugenie is an absolute riot. It's so much fun to get my teeth into a heightened comedy role and to be able to delve into skills I don't always get to use. Being back on stage again is such a delight and has been so magical with this wonderful cast.
Favourite role to date?
My favourite role has been getting to play Lady Aelswith in The Last Kingdom from Season 1 through to Season 5. Being able to explore this character for so long and really get to develop her story has been the most incredible experience. I have worked with an unbelievable cast, writers, crew and producers and The Last Kingdom is truly my second family.
Role you'd cut your right arm off to get?
I know it sounds cliché but who wouldn't want to be a Marvel superhero! That would be a dream. Otherwise, I have always loved the idea of getting to play Lady Macbeth.
What demands do you have on set?
I'm a cookie monster so anything sugary between takes is what I naughtily crave.
Director you'd most like to work with and why?
Kenneth Branagh without a doubt. I have always admired his work. As an actor himself, he seems to be especially attuned to getting the best out of an actor's performance and he has such a wonderful and vivacious energy.
What qualities do you think have made you successful?
As an actor, I'd like to think I'm a bit of a chameleon and enjoy turning my hand to both dramatic and comedy roles – and also characters who are so different to me. In the roles I've had to date, I have been lucky to have the opportunities to express these skills.
Film you think everyone in the world should see?
The Pixar animated movie Soul is such a beautiful and moving story. It reminds us to be grateful for all of the little details and small special moments of life. It filled my heart to the brim.
What's your relationship with social media like?
It can be a great form of escapism and connection. It's a lot of fun but we all need to be kinder to each other on social media and also learn to have breaks from it. But who can resist videos of cupcake decorating and baby animals?
What did you want to be when you were a little girl?
I rather strangely wanted to be a dentist as a child. It's an incredible job but just not something you would imagine an 11-year-old to be fascinated with, bragging to their friends about one day potentially removing canines and incisors. In my late teens, however, I was bit by the acting bug after doing a play at school and knew from then on that I wanted nothing more than to be an actor.
If you could give advice to your 15-year-old self, what would it be?
Don't worry about pleasing everyone all the time, and maybe don't wear that neon tutu to the school disco.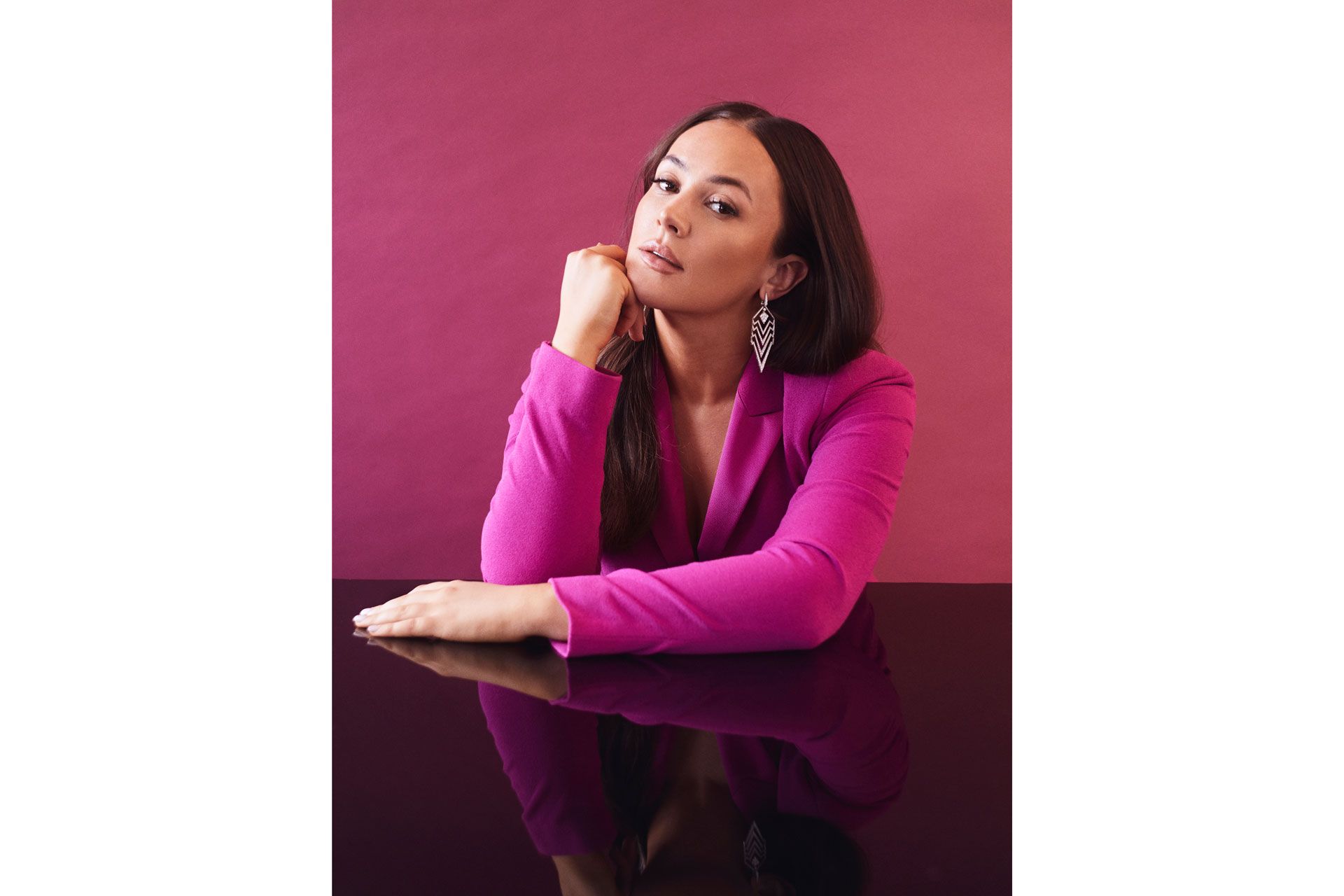 Three books you'd take to a desert island and why?
Tigers in Red Weather by Liza Klaussmann for a glamorous spine-tingling murder mystery, Trivial Pursuits by Raven Smith for a fabulously hilarious giggle and The Winter's Tale for some captivating storytelling and delicious Shakespearean language.
How can we all live a little bit better?
Nature. As we all know getting out into nature is so unbelievably important for the soul and I don't do it nearly as much as I should – but even an hour frolicking in the park or near a river and I feel like singing a song from The Sound of Music.
What's your interior design style?
Don't even get me started on interior design. If I could spend every waking moment in a HomeSense store looking at vintage rugs and velvet sofas then you would never see me again. I love 1970's inspired décor with a twist of bohemian Moroccan chic – very Anthropologie.
Are you conscious of what you put in your body?
Apparently not as all of my answers to this interview seem to gravitate towards some form of confectionary.
What is your current beauty regime?
Turning 28 made me shift up a gear in my skincare regime and I have now started accumulating various potions claiming to tighten and smooth my skin with the help of Vitamins A all the way through to Z. I religiously wear factor 50 on my face every day and now use my trusty hyaluronic acid before moisturiser as it just sounds fancy and is hopefully doing my skin a lot of good.
What are your indulgences?
Four words: Great. British. Bake. Off.
What would your best friend say about you?
Warm, generous, goofy and an absolute nutter.
How do you relax?
Watching an episode of Ru Paul's Drag race with a diet coke and a chocolate brownie is my ultimate heaven.
If we're coming to your area for a visit, what should we do?
I live in north London and am very lucky to be surrounded by some beautiful parks – one of them being Clissold Park in Stoke Newington which has a delightful selection of adorable fluffy dogs and ice cream shops.
Are you a rule breaker or a rule taker?
Definitely a rule taker – annoyingly so. My friends often call me Hermione Granger as I am mostly too well behaved, punctual and tidy. But I think having a career as an actor feels pretty rock'n'roll so that's where the rebel in me can happily break some rules.
The North Water is available now on AMC+ and BBC iPlayer
Photo Credits:
Photography: David Reiss
Styling: Olga Timofejeva
Makeup: Jacinta Spencer
Hair: David Wadlow
READ MORE:
Interview with Sex Education's Mimi Keene / What To Watch This Week