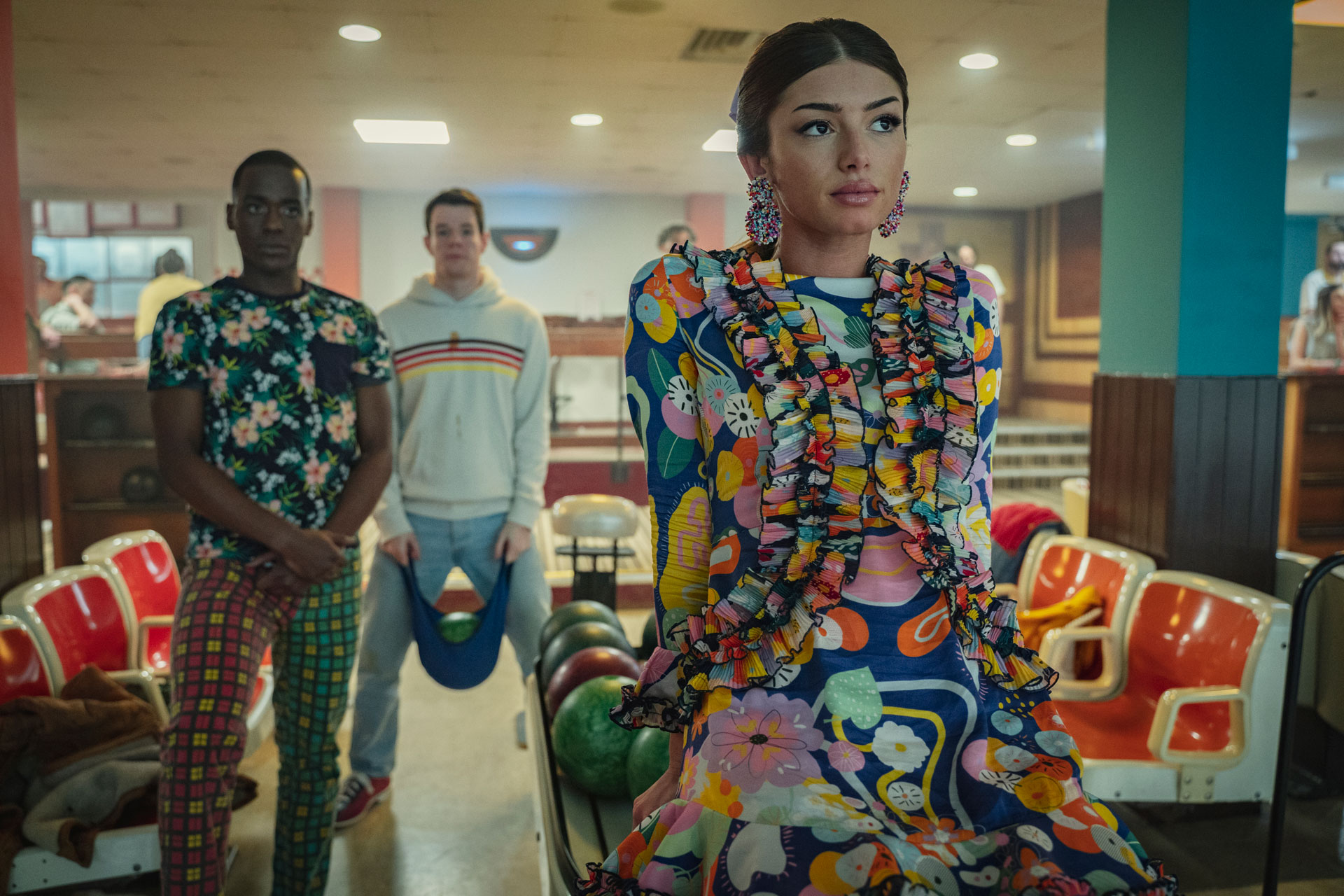 Mimi Keene on The Success of Sex Education
'The main message is that people should be able to relax in their own skin'
Everyone's favourite sex-positive show, Sex Education, returns for its third series this week. Over 40 million households have tuned into previous seasons, and no doubt this one will be another roaring success. Created by Laurie Nunn, the show has been widely celebrated for its refreshing, inclusive and sensitive take on teen sex, scooping up countless awards since it first launched in 2019. Season three sees the characters return to Moordale High School, where mean girl Ruby Matthews, played by 23-year old Mimi Keene, is at the heart of a new storyline.
Mimi studied at the Italia Conti Academy of Theatre Arts before making her on-screen debut as Brandy May Lou in TV series Sadie J. She went on to star as Ian Beale's daughter, Cindy Williams, in EastEnders – then, in 2019, landed her role in Sex Education. Ahead of the new series, C&TH met Mimi over Zoom to chat about Ruby's character development, sex scenes and why the programme has been such a multigenerational hit.
Mimi Keene on The Success of Sex Education
What can we expect from the new series?
It's a very different vibe this series. We have a new headteacher, Hope, played by Jemima Kirke. She comes in and tries to knock us into line – she has very old-fashioned views. It's all about stripping away the identity of the students, which is the opposite of what the show is about and if anything brings that side out more. For me personally it's very different this year, my character evolves a lot this season. There's a lot of surprises for fans.
Any funny stories from filming?
One of the funniest scenes is the scene where the school goes on a trip to France and there is a certain incident with some flying poo. We were struggling to get through it because everyone just kept laughing. Jim Howick who plays Mr Hendricks always adds a bit of improv in, and he's so funny – he has this natural ability to make anyone laugh.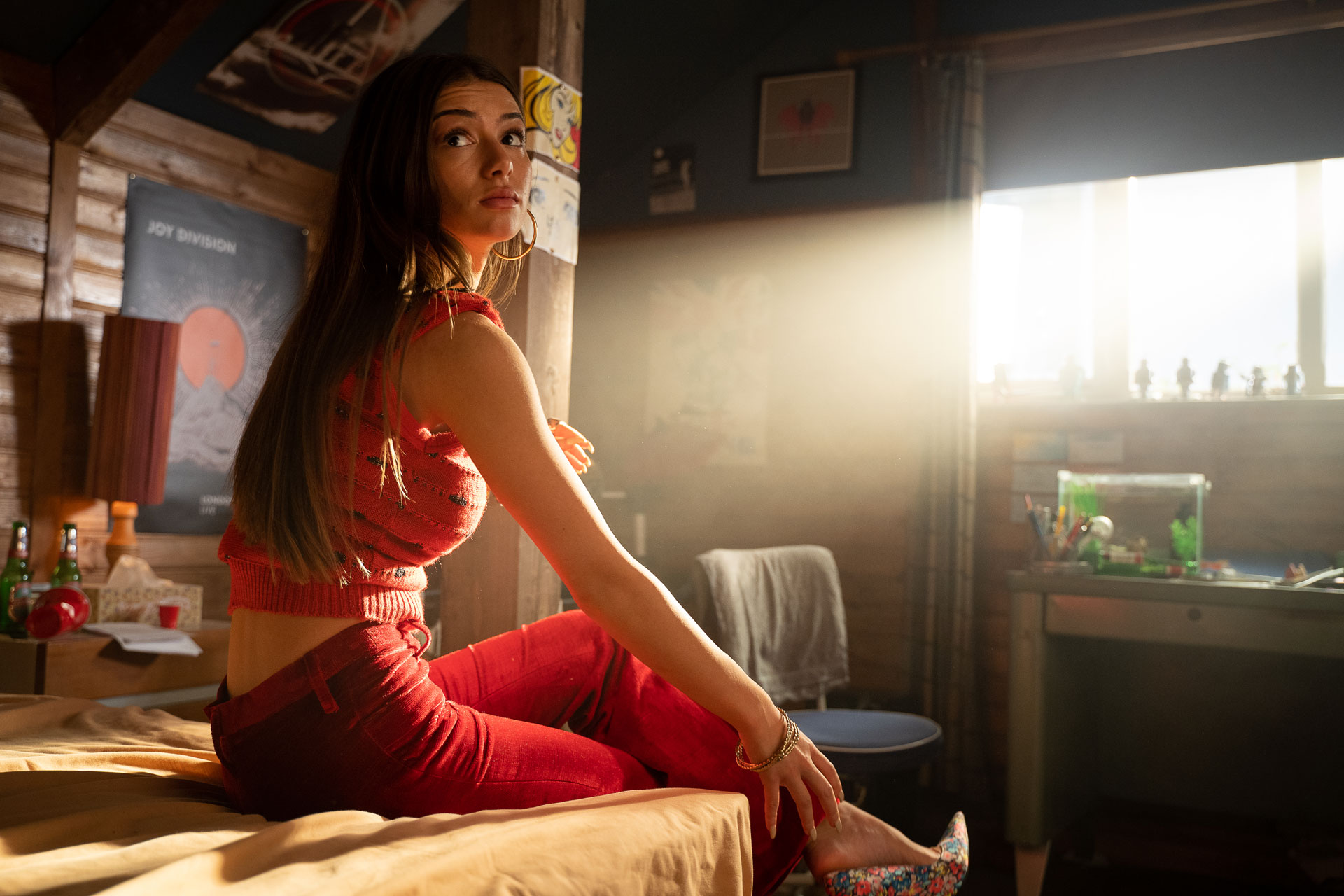 How do you think viewers will relate to Ruby this season?
Relatability is a massive thing in the show and that's why it resonates with so many people. Up until now, I don't know if there would be many people that would relate to Ruby because, unlike a lot of the other characters, she's quite mean. She's a harsh character. But this season I got to unfold her a lot. She's in her first relationship on the show, and that forces her to think about someone else and open herself up. You get to see her more emotional and softer side. I think fans of Ruby – I appreciate those people – will be pleased to see that.
How do you think people will respond to her relationship with Otis?
It's definitely unexpected, and it's probably a split audience. There are a lot of people that are die-hard Otis and Maeve, and I can see why. I think Ruby and Otis are a really funny combination. They're two very different characters, and they bounce off each other nicely. I've seen some support online for Ruby and Otis together.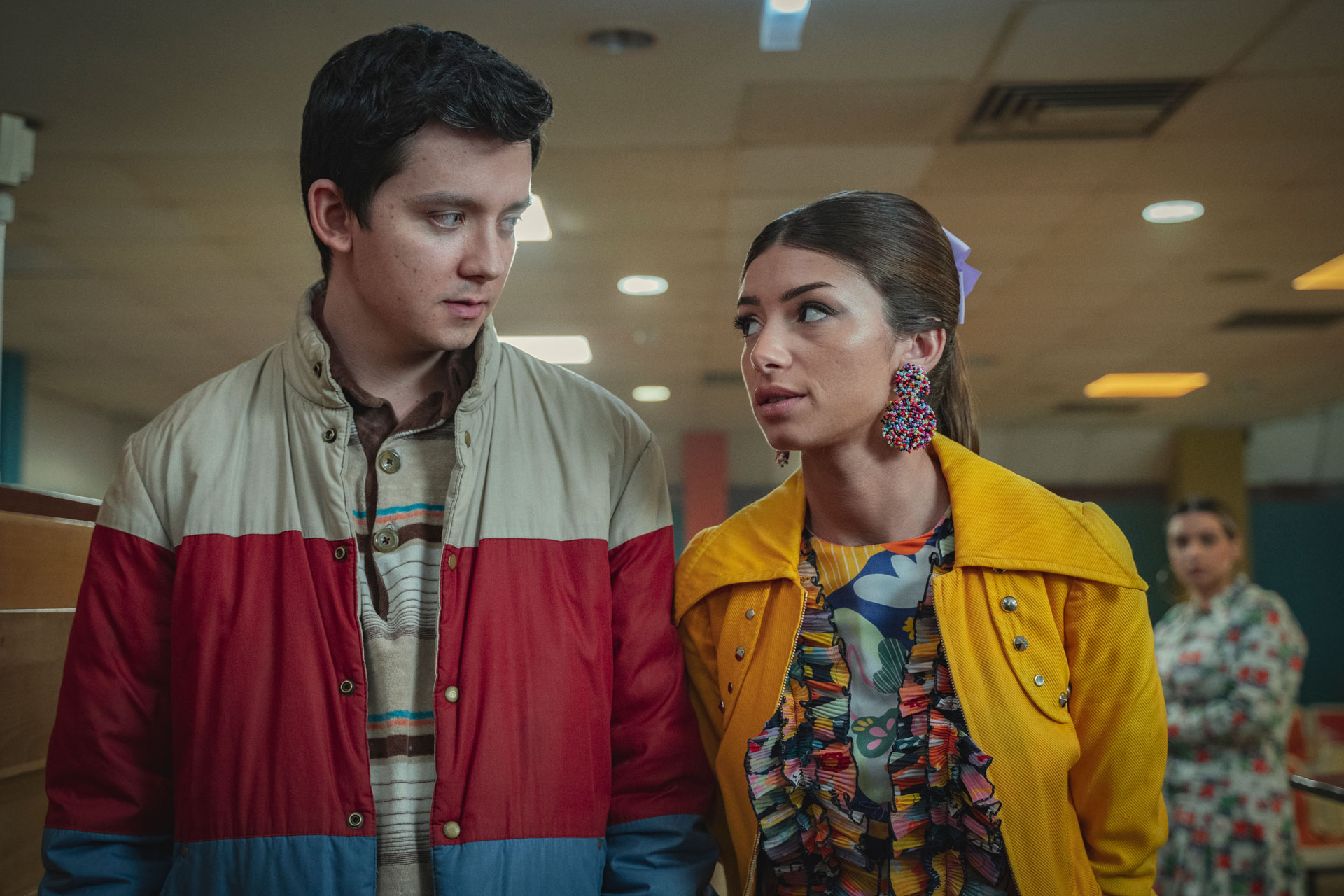 Do you relate to Ruby at all?
Definitely not with regards to her personality. Meanness is not something I would say I could relate to but it's very fun to play. She does loves her fashion though – the costumes are one of the best parts about playing Ruby and they always help me get into a confident mindset. And also, everyone has parts of themselves that they try to hide, and things can look a lot more shiny on the outside. No-one's life is perfect and I think that's a really good thing to be representing. And she loves her friends – you see a bit more of that this season.
Sex Education was one of the first shows to use an intimacy co-ordinator? How do they help with sex scenes?
I only started doing sex scenes this season, but intimacy co-ordinators are a great thing to have. The intimacy co-ordinator who helped me with my scenes is called David Thackeray. When you first start it's very nerve-racking. Mine was with Asa (Butterfield), and before we started we had some exercises and silly games to loosen us up and get more comfortable being awkward with each other. Once you get started, the scene is planned out with the co-ordinator and he will help make it almost like a routine, so it's very choreographed and you don't have to worry about being shocked or something unexpected happening that you're not really cool with. And at every turn, David was there to say: are you comfortable with that? That allows you to relax. Me and Asa are very close and we've known each other for a long time, so we were able to start improvising and adding new things in because we were so comfortable. A lot of that was as a result of David being there. It's very helpful to have an intimacy co-ordinator, I think that should always be a thing.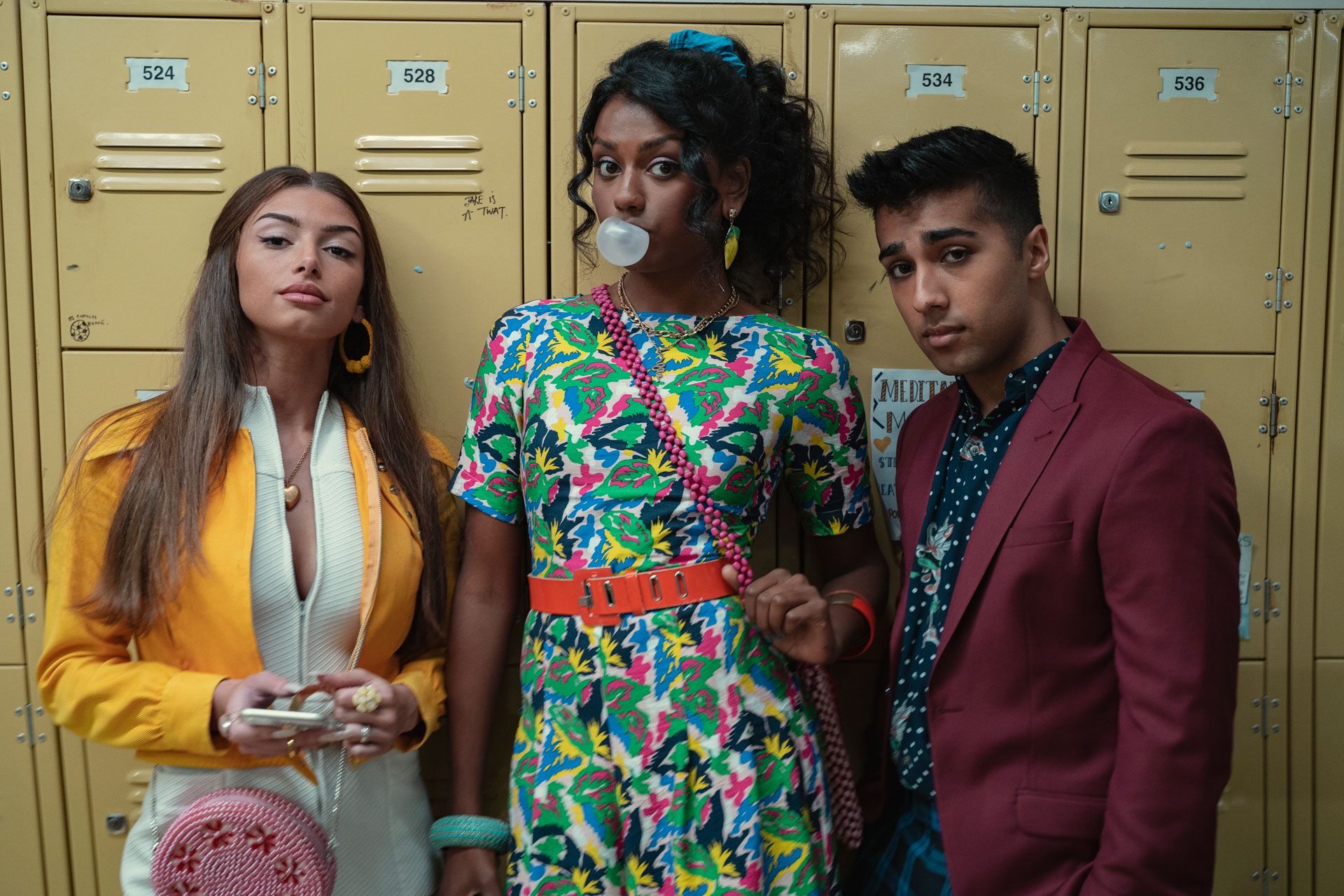 How does your experience at school compare to Moordale?
My school wasn't like Moordale. It was a nice school because it wasn't very many people, so there wasn't that cliquey thing you sometimes get. Your clique was just your year. I went to a theatre school so it was more of an arts-based education and there was a lot of encouragement to express yourself in lots of different ways that maybe you wouldn't get the opportunity to do at a normal school.
Why is Sex Education so popular across different generations?
I think it's the inclusivity, and it's real and authentic. They don't try to sugar coat stuff. Even when it's an uncomfortable subject, Sex Education will grab it and go with it. It's important that there are as many people as possible feeling themselves being represented on their screen, and this show does a very good job of including all different types of people. And although it's based in a school, there are storylines with older people. We're always learning about ourselves and how to get through life. A lot of people watch the show and it resonates with a lot of people, so I'm very proud of it.
What would you say is the show's overriding message or aim?
Specifically this season, I would say it's very focused on shame. The show is standing up against shame. And in general, across all seasons, the main message is that people should be able to be themselves and relax in their own skin. You should be proud of who you are and not feel embarrassed about things that are a bit weird. I feel a lot more confident in myself after playing Ruby.
Season 3 of Sex Education launches on Netflix on 17 September. Images from Netflix.
READ MORE:
The C&TH Culture Radar: What To Watch This Week / Interview with Everybody's Talking About Jamie's Lauren Patel