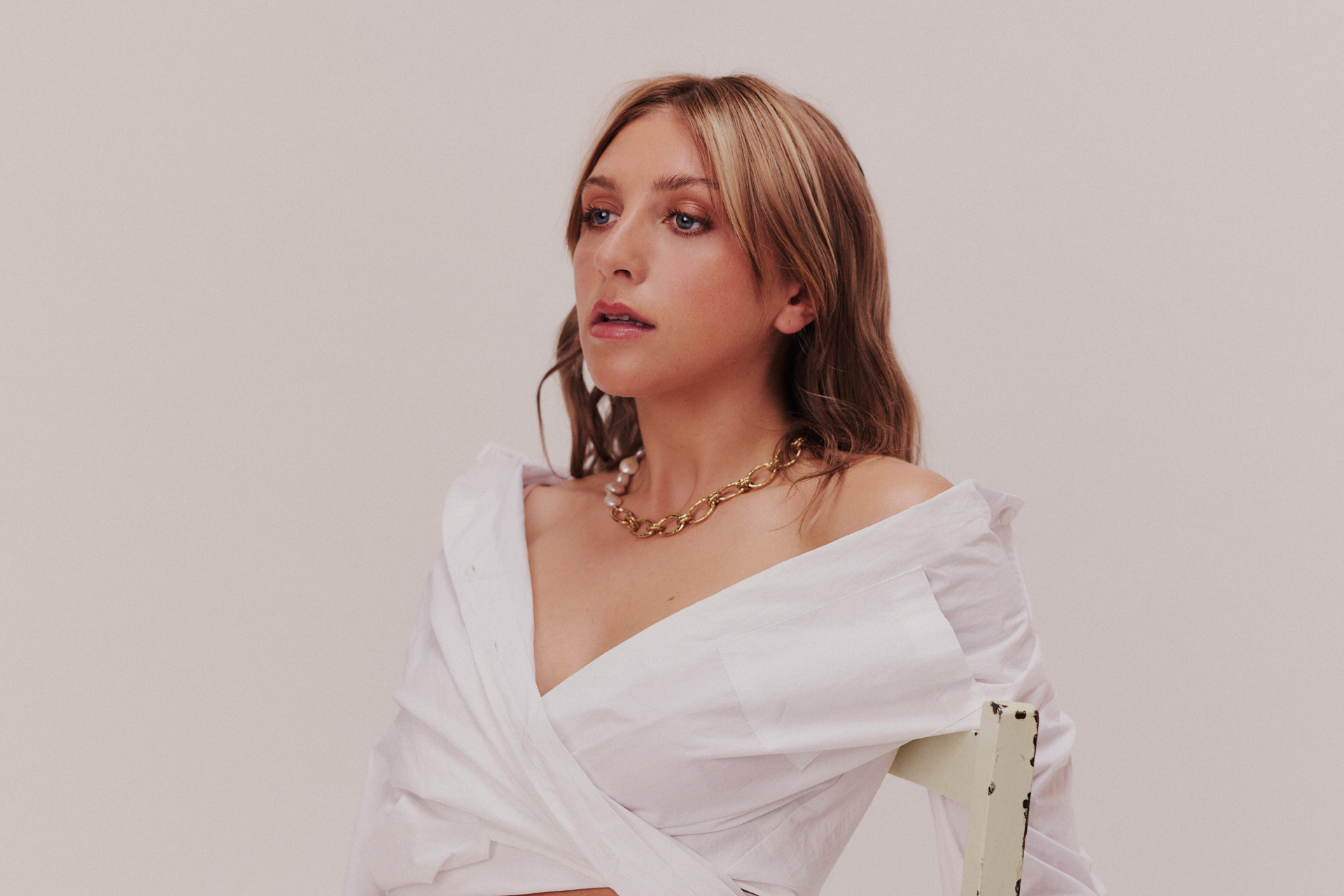 'I Cried Constantly – I Thought It Was So Visceral': Ella Lily Hyland On Fifteen Love, Prime Video – Interview
Fifteen Love is streaming now on Prime Video
If you're looking to fill the Wimbledon shaped hole in your heart, this series might just do it – with a little added drama sprinkled in there for good measure. Fifteen Love has just landed on Prime Video, a limited series starring Ella Lily Hyland as Justine, a prodigal tennis player who, with the help of her coach Glenn (Aiden Turner), reaches the semi finals of the French Open only to suffer a career ending injury on court. Created by the team behind Line of Duty, Vigil and Bodyguard, expect a high-intensity, complex drama. We sat down with Ella to chat all things Fifteen Love ahead of the release.
This interview was conducted pre-strikes.
Interview: Ella Lily Hyland On Fifteen Love
Hi Ella, thanks for joining us. You can now be seen in Fifteen Love on Prime Video – can you give us a quick intro to the show?
Fifteen Love is a story about obsession, power, control, and consent; set in the world of Elite Tennis and looking at athletes playing at the top of their game.
You play Justine – can you describe her?
We meet Justine at a pinnacle moment in her career, playing and winning the semi-final of The French Open on a wrist injury that causes her to crash out of the grand slam. We then meet her five years later, having never fully rehabilitated and after giving up tennis. 
What was it like playing her?
I think the most fun aspect of playing Justine is how inappropriate she is in her reactions and choices. She's really instinctual, and I was interested in her physicality and athleticism as a character. I think it's really exciting to play someone who has sort of fallen from grace. We see her thrive and we also see her fallen, and quite vulnerable.
How did it feel when you got the role?
I was so over the moon. I really, really wanted it, which is often dangerous territory – so actually getting it took a while to sink in and felt very surreal.
What were your thoughts when you read the script?
I cried constantly. I thought it was so visceral, and Hania [Elkington, series creator]'s vision for it was so vivid and real. It felt like watching it. I remember whenever a new episode draft would finish, Harmony (who plays Renee) and I would be texting while reading, and it would feel like we were talking about a TV Series that we both were watching and loved. And then we would remember, 'Oh yeah, we're actually in it! We're doing that!'.
How did you get into character/prepare for the role? Did you have to train in tennis?
The most effective preparation and research was the training, I think. We had access to incredible coaches with loads of experience in the sport, and the world and the industry around the sport. I think the dynamic and physical aspects of tennis are really unique to it, because it's individual and can be sort of lonely, I imagine. And being on tennis courts so much was really informative for understanding the landscape of the world, and that particular space.
Were you a tennis fan beforehand?
I wasn't, really. I'd watch it, if it was on, but definitely did not have the passion and interest I have now.
What was filming like?
I loved it. We were all really close, and we laughed a lot despite some of the challenging scenes and moments we had to create.
Any standout moments from rehearsals or filming?
Filming the French Open was a special couple of days. It was an intense and mad experience being in front of an audience and filming at the same time. It felt scary and liberating.
What was the cast dynamic like? Who was your fave person to work with?
I couldn't pick a favourite! Everyone is amazing and brought something so special to their role.
Any new roles in the pipeline that you're excited about? (If you're allowed to tell us!)
I'm working on Steven Knight's new series A Thousand Blows, which I'm excited about. The writing is amazing and the cast are incredible – I'm really chuffed to be involved.
What's your dream role?
I don't really know. There are so many incredible ones! I would love to play a real person one day.
Do you get to spend much time at home?
As much as I can go back to Ireland, I do.
Do you live in the town or the country? Which do you prefer?
I live in London, but in a really green area, which is definitely important to me. I'm happy out once I'm near trees and water.
What's your interior design style?
This is a really grown up question. I have actually never thought of this before, but there's a vintage antique shop called 'Crystal Palace Antiques' and basically everything they sell in that shop is gorgeous!
What's your relationship with social media like? 
I have it, but it is not something I plan on having forever. I think it can be destructive and desensitising.
How do you find balance in your personal and work lives?
I think in any creative job, it can all just integrate together. I'm learning how important it is to prioritise joy and living fully in my real life – and that ultimately feeds into anything truthful I can give to a character. It's not always easy to find the balance, but it is important to mind yourself as an artist, I think. To take care of your instrument and to cut yourself a bit of slack.
What did you want to be when you were growing up?
I used to copy what other people wanted to be, especially if I had periods of really awing certain friends or people that intrigued me. If I had a best friend who wanted to be a surgeon, I would want to be that. Or a teacher, hairdresser, etc. Then I realised that actually I just wanted to become other people that interested me, and I suppose acting made the most sense.
How can we all live a little bit better?
Be in nature more. Spend some of every day near big green trees. Especially now when everything is in full bloom.
Anything fun in the pipeline – professionally or personally?
I am currently working on the next draft of a screenplay I have written. It's called 'Fenna' and it's looking at the drug and party culture in small town Ireland.
Quick Fire
I'm tuning into… I just finished Succession. And I am (late to the party) making my way through Stranger Things which I can't believe I have waited until now to watch.
What I'm reading… I Couldn't Love You More by Esther Freud
The last thing I watched was… Asteroid City. It was amazing.
What I'm most looking forward to seeing… the Barbie movie!
Favourite film of all time… Babyteeth. Or Klute – because of how mesmerising Jane Fonda's performance is in it.
Band/singer I always have on repeat… Courtney Barnett.
My ultimate cultural recommendation… I don't know if it's still on, but I went to a Chris Killip exhibition in The Photographer's Gallery in London and it was so powerful. His photos are so human and tell a raw story.
Cultural guilty pleasure… I don't think I should be guilty about this, but I spend a lot of time watching Chicken Shop dates. 
Fifteen Love is streaming now on Prime Video.