Naomi Avsec, the brains and nifty fingers behind I Love Spoon (Someone Producing Oodles of Needlework) just made construction paper and glitter irrelevant this Valentine's Day.
The artist launched her extraordinary embroidery practice in 2004. Since then she has collaborated with brands like Liberty of London, Armani Jeans, Nicole Farhi and especially Paul Smith, with whom she has also accompanied to two Tokyo exhibitions at his gallery.
Intricately Embroidered Love Letters by Naomi Avsec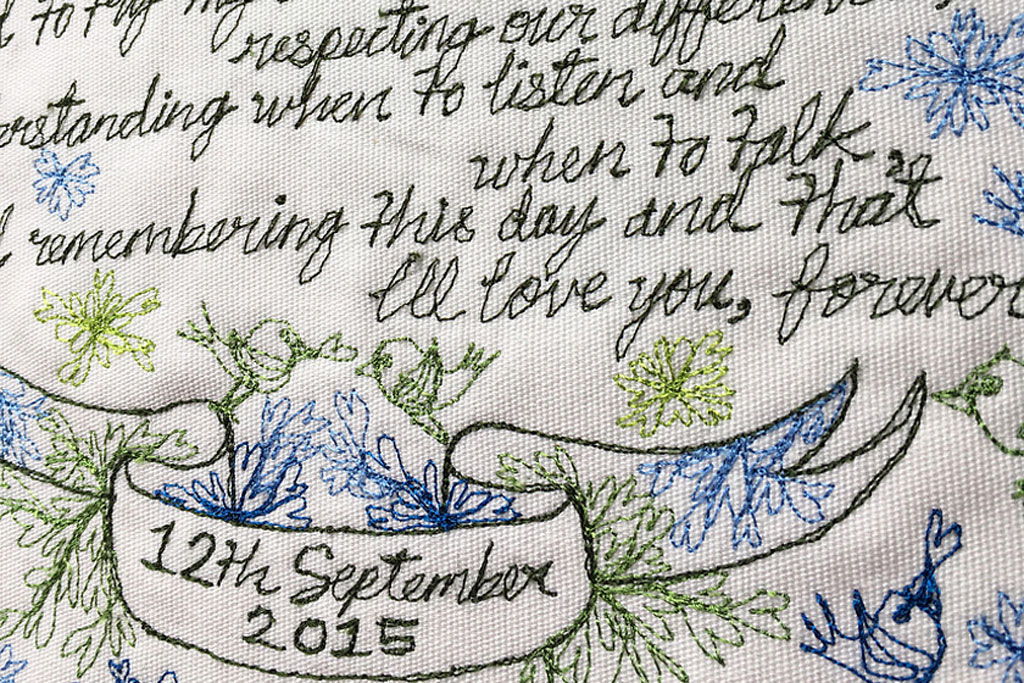 The simplest of Avsec's love letters might start at around £175, but as she's in the business of detail, her creations usually fall between £350 – £500, and upwards for more extensive work. Avsec wields a vitality and joie de vivre at the tip of her needle, breathing life into other items ranging from garments and furniture to artwork and everyday objects. She explains that she doodles with thread rather than a pen.
'Each piece is individually embroidered freehand without an outline, allowing imagination to shape each piece. With recurring themes including nature, animals, poetry and love.' – Naomi Avsec
Valentine's Day: The Best Special Occasion Restaurants in London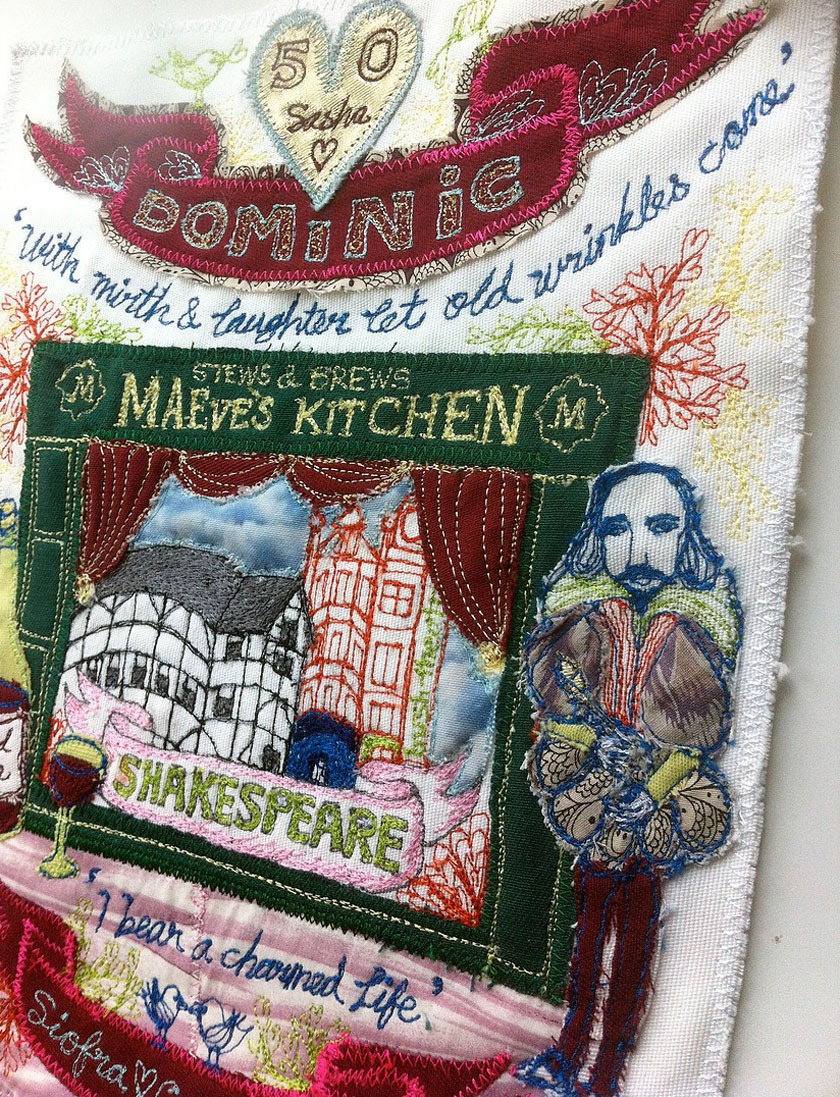 Milestones, birthdays, weddings or commemorations of friendship inspire people around the world to reach out to Avsec and share a personal story, song or quotation to be immortalized in her stitch-work. This is made even more special by the right frame or secret spot to tuck away the treasure.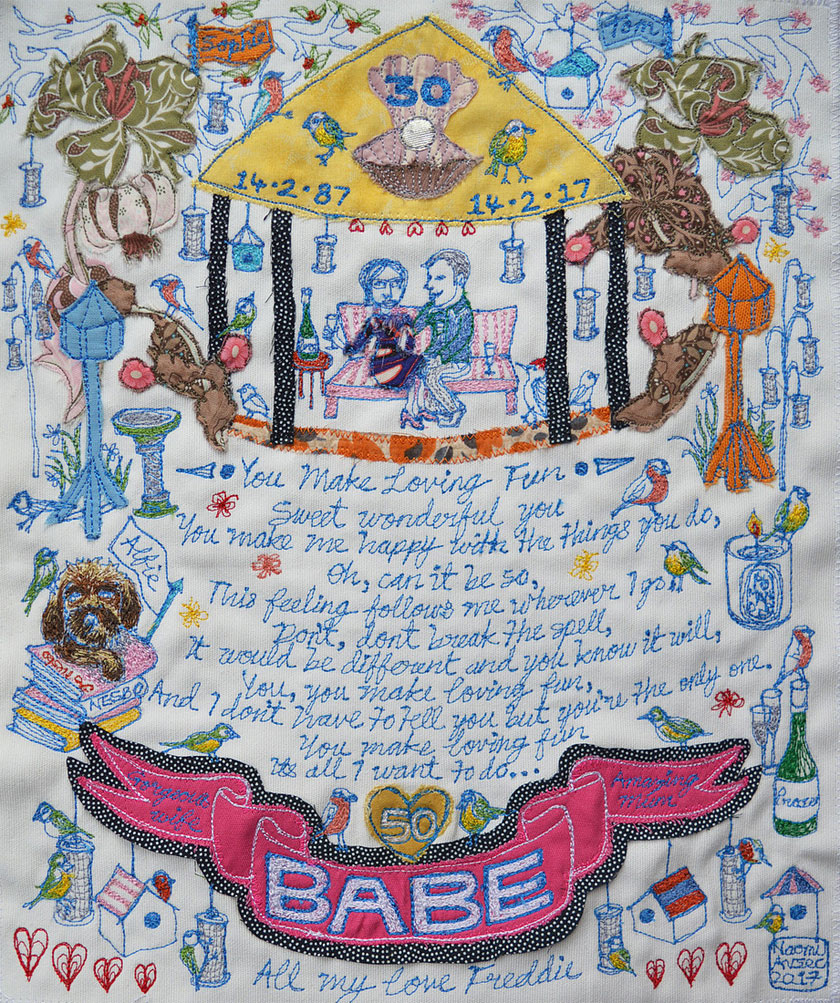 'Some clients have been known to pay thousands for larger letters. I like to think these will become heirlooms for families to pass down to the next generation. I really enjoy putting all these personalised elements together in one place, in such a unique way. The cherry on the cake is seeing the client's face at the unveiling.' – Avsec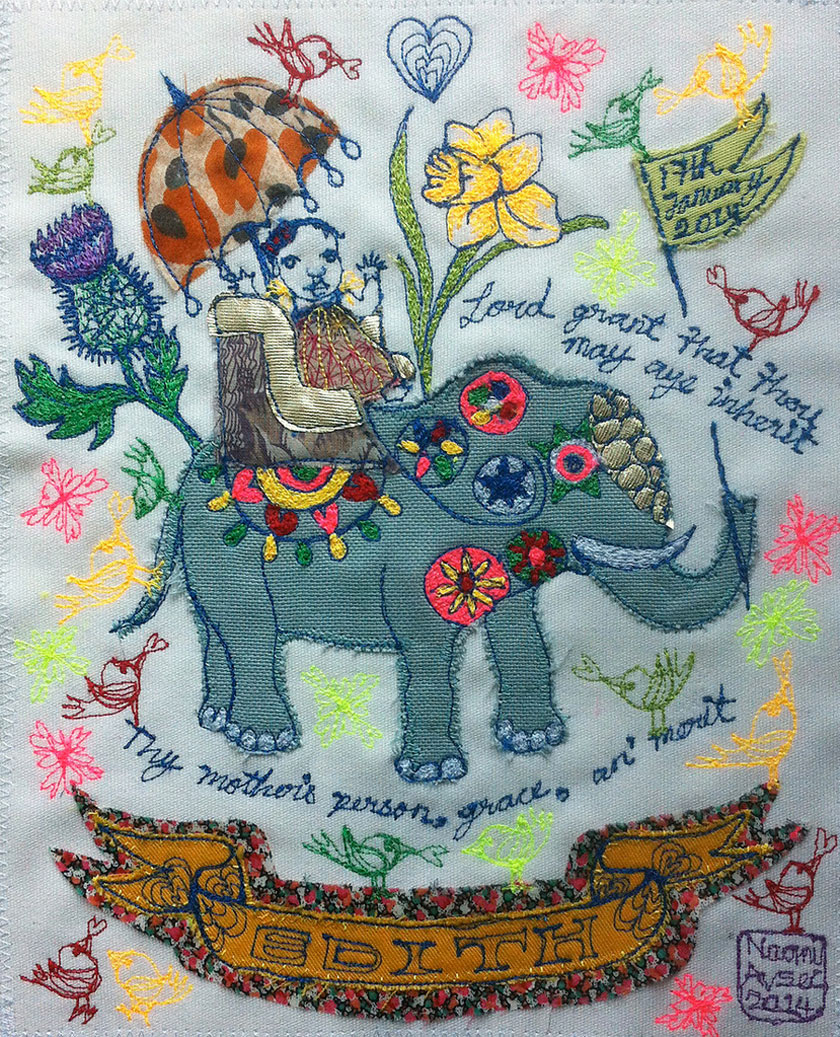 Naomi Avsec can be hired for luxury events, pop-ups, promotional launches, educational demonstrations & children's parties. 
For more Valentine's Day daydreaming, check out this flawless 100 carat diamond.
---