Stuck on what to do today? Let us help you. This Friday 9 February, we recommend that you get in the Valentine's Day spirit and take a gander at this giant of a diamond at Sotheby's Diamonds, 34-35 New Bond Street….
If you often find yourself stuck for ideas of what to do, we've come to the rescue with our brand new 'What To Do Today' feature. We handpick the best of what's on in London and the country right now, whether a new restaurant, must-see show, exhibition ending soon or a pop-up that you must, ahem, pop in to. Check back every day for inspiration…
Sotheby's Diamonds has unveiled the rarest white diamond ever to come to the market, weighing a whopping 102.34 carats. Today, 9 February, is the last chance to see the world's largest-known round flawless diamond before it is sold privately at Sotheby's Diamonds Bond Street salon.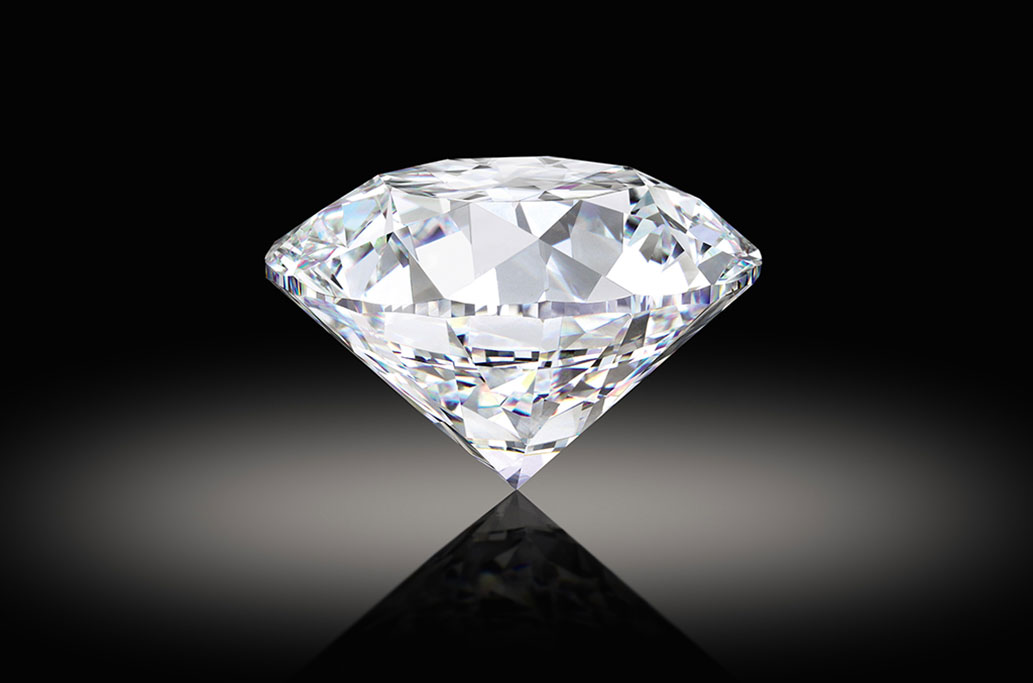 "A rarity in the mythical world of 100-carat diamonds: A masterpiece of nature, brought to life by human hand"
Hundred-carat diamonds have achieved something of a mythical status due to there being so few in existence. Only seven D-colour diamonds weighing more than 100 carats have ever sold at auction – and Sotheby's was the obvious choice for this particular stone, having sold five of those seven.
The stone unveiled in London on 8 Febrauary is even more exceptional due to the fact that it has also been graded as perfect in every criterion. For the uninitiated, the criteria are also known as 'the four Cs' – carats, colour, clarity and cut. The only stone of its kind ever graded by the Gemological Institute of America, the diamond is D colour (the highest grade for a white diamond), both internally and externally flawless, and has excellent cut, polish and symmetry, making it part of a rare subgroup of Type IIa diamonds (some of which are also in the Crown Jewels).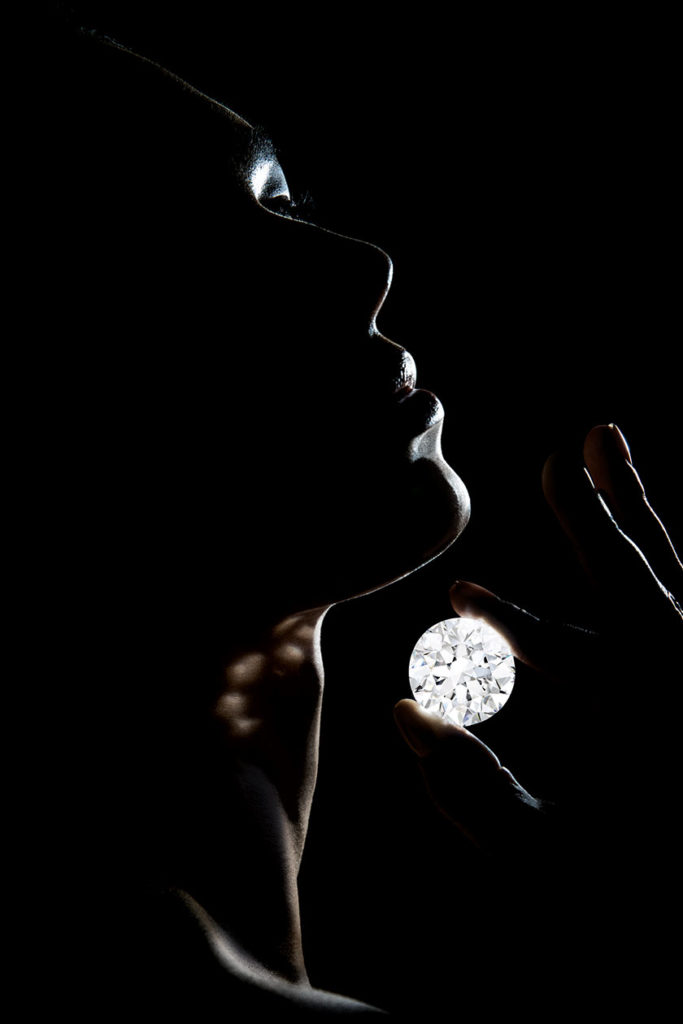 Patti Wong, Founder and Chairman of Sotheby's Diamonds, said: "This stone is over 100 carats of flawless perfection. In the course of my long career, which has brought be close to some of the greatest stones the earth has ever yielded, I have not encountered anything quite like this… It is a masterpiece of nature brought to life by the human hand, blazing with a brilliant firework-like display of almost every colour on the spectrum – mesmerising to behold"
How to Buy a Bespoke Engagement Ring
How much will it sell for? That remains to be seen, and is likely to be an unprecedented sum. Previous 100-carat D colour diamonds have been sold for between $11.9m and $30.8m – but none of these were of "brilliant" cut, meaning this one is worth even more.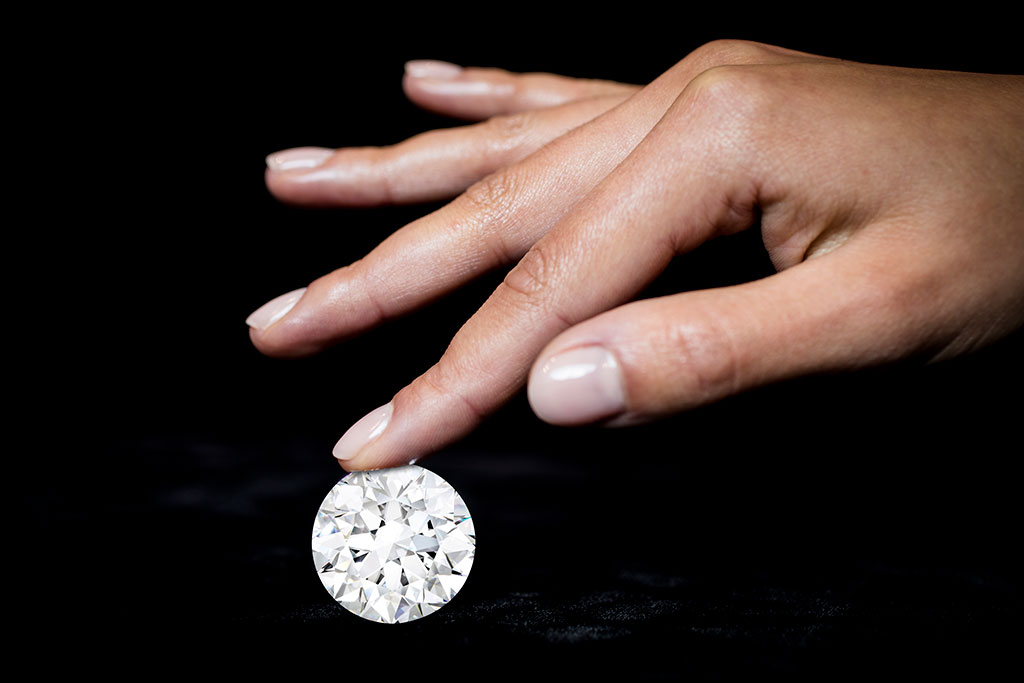 The diamond will be on view to the public this week for two days only: 8 and 9 February at Sotheby's London. Do not miss your chance to see this natural masterpiece in the flesh, and make sure to bring along your loved one – just in time for Valentine's Day…
Available for purchase from Sotheby's Diamonds, 34-35 New Bond Street, London W1A 2AA
If your Valentine's Day budget won't quite stretch to the millions, check out our gift guide here.
---