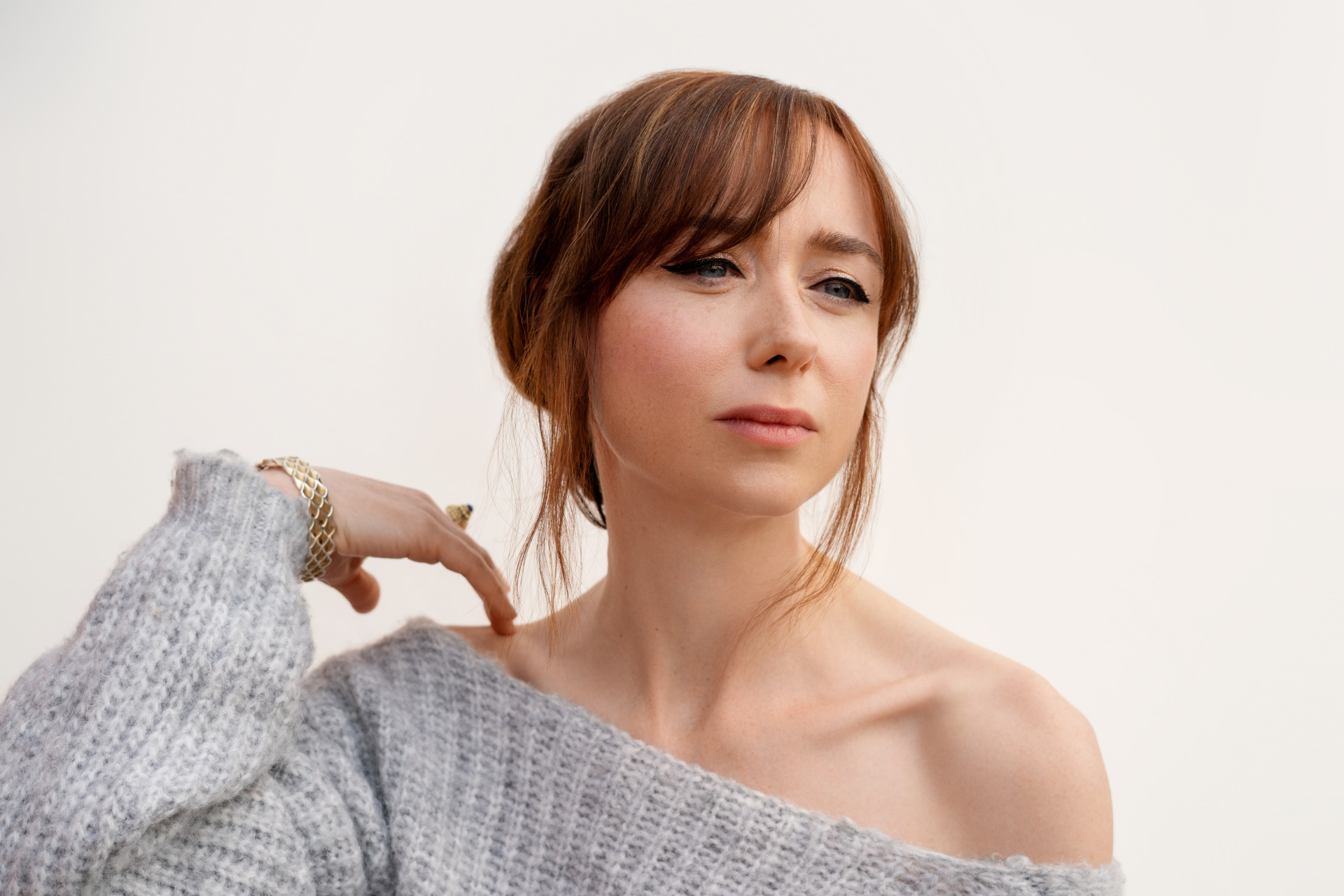 Q&A with The Rising Star Emily Taaffe
---
Find out what to expect from the new Sky series
We sit down with actress Emily Taaffe, one of the stars of upcoming series The Rising, as she shares what to expect from the show, how she gets into character and her on-set demands (note: don't swipe one of her tea bags).
Emily Taaffe on New Series The Rising
What can you tell us about The Rising and your character Maria?
The Rising is a supernatural crime thriller following the story of a young woman, Neve, who comes back from the dead to solve her own murder. She's determined not to be a victim and to wrest back some control of her fate. I play her mum, Maria. She's a young mum, very close to Neve since her divorce from Neve's father and she is understandably shattered by the loss of her only child.
How did you prepare for the role?
Well, Maria is an artist, so (guided by the amazing art department) I looked at work similar to her style, made myself a playlist I felt was right for her and read a lot.
The series has a great ensemble cast including Clara Ruugard and Matthew McNulty. How was it working with them, particularly given you portray a complex family dynamic?
It was a genuine delight. I think the best work gets done when you all really respect and trust each other and are able to have a laugh off camera, and I lucked out with this pair – the whole cast, actually!
Any funny stories from production?
It's so hard to remember specific moments, but I do hope Solly (McLeod) and Ollie (Huntingdon) get the spin off series they deserve. Quite the comedy duo they are! There was a lot of laughing on set – in between the crying, of course.
What demands do you have during production?
I always carry a stash of Barry's tea bags with me to any set so woe betide the person who nicks them (I will share though).
What qualities do you think have made you successful?
I think my inability to take no for an answer! I've always been quite stubborn and strong-willed. I think I get that from my Dad. I also love what I do and I think passion will take you a long way.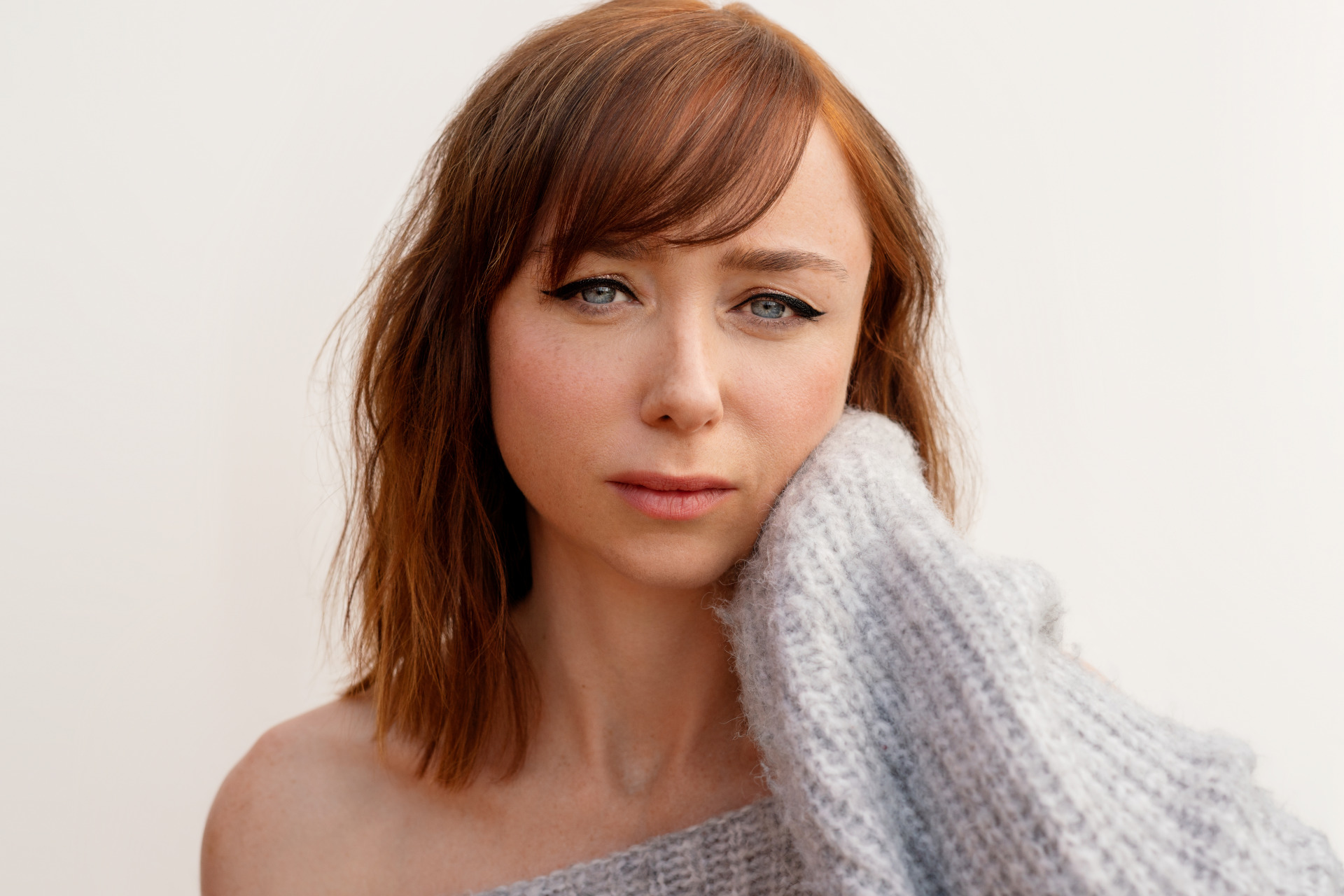 Film you think everyone in the world should see?
Popstar: Never Stop Never Stopping. It's so silly and fun and I think we could all use more of that.
What's your relationship with social media like?
Like everyone I think it goes up and down depending on how I'm feeling about myself. I try to remind myself it's not real life, just a snapshot and not take the whole thing too seriously. It is my go-to place to find fashion and beauty inspiration. Oh and home décor. I love a good nose around someone's house.
What did you want to be when you were a little girl?
An actor. And here I am. Aren't I lucky?
If you could give advice to your 15-year-old self, what would it be?
Wear more sunscreen.
Three books you'd take to a desert island and why?
Pride and Prejudice – I read it every Christmas and it's like comfort food in book form.
The Poetry Pharmacy – it was the last book I gave to my mother before she died and it makes me feel close to her.
Elinor Oliphant is Completely Fine – it's a wonderful book. Just the right mix of light and shade.
The most challenging moment of your life?
Childbirth wasn't a breeze.
How can we all live a little bit better?
I think trying to be a bit more present is a good thing. My toddler gives a masterclass in this.
What are your indulgences?
I do love fresh flowers. They never fail to cheer me up. Except birds of paradise which look a bit aggressive to me.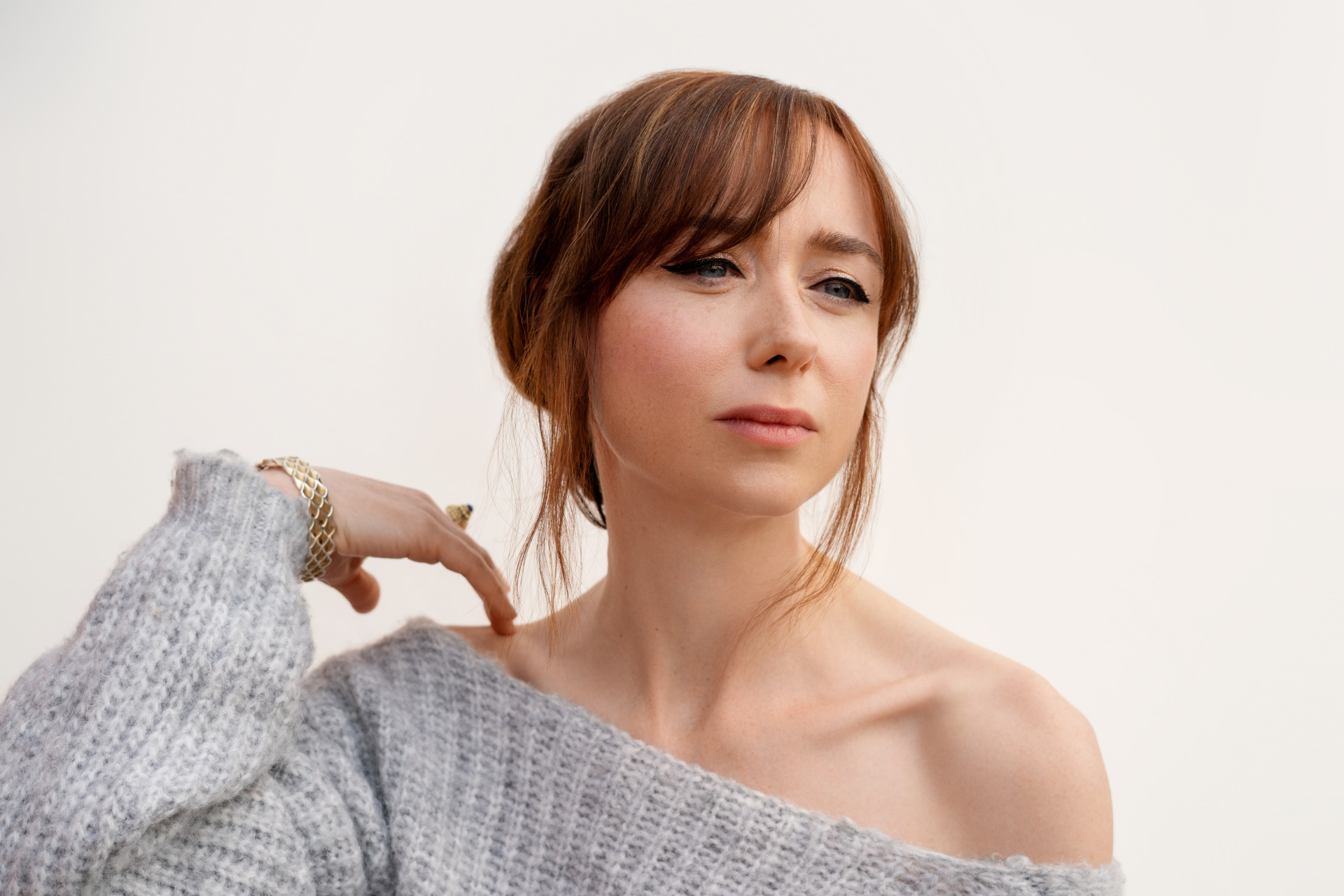 What would your best friend say about you?
That I'm fiercely loyal, blunt and rather small.
How do you relax?
Seeing my friends and having those belly laughs you only get with your best girls really chills me out. And disappearing into a good book. Potentially in a bath. Whilst holding a beer.
Are you a rule breaker or a rule taker?
Sadly the latter. Oh how I wish to be a rebel.
What is your hero beauty product?
I've just discovered Chantecaille's Liquid Lumière Highlighter. Amazing for those days when you need a bit of help to glow (read: most days).
How do you look after your skin?
I'm a stickler for a good cleanse with a flannel. I've recently started using Sunday Riley's Juno Essential Face Oil at night with one of those Gua Sha things and in the daytime I always have a moisturiser with SPF, even in winter. In the summer months it's factor 50 all the way.
WATCH
The Rising will premiere on Sky Max and NOW TV on Friday 22 April 2022.