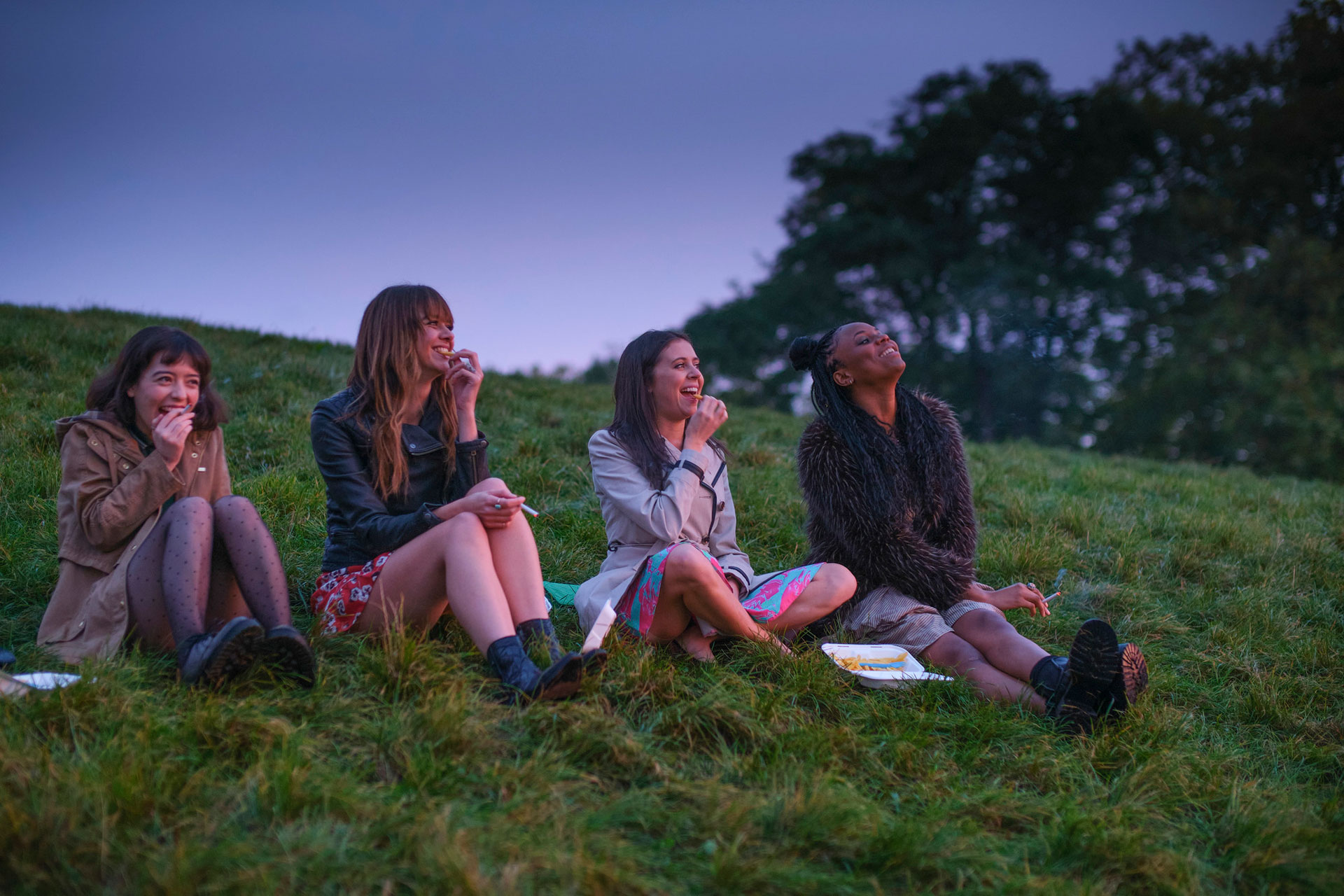 The Trailer For Everything I Know About Love Is Here
---
Images from the upcoming adaptation have been released
Dolly Alderton's memoir has struck a chord with a vast number of women since it came out in 2018. Titled Everything I Know About Love, the book charts Dolly's early years in the London suburbs before offering a deeply personal account of her twenties – friendships, dating, heartbreaks, jobs and the general trials and tribulations of navigating London life as a millennial woman. It became a bestseller, with critics praising Dolly for so perfectly capturing life in the noughties – MSN messenger and all.
Anticipation is, therefore, unsurprisingly high for the upcoming BBC series. Written by Dolly and directed by China Moo-Young (Call The Midwife, Pennyworth), this will be a seven-part, semi-fictionalised adaptation of the book, focusing on fictional characters. Set in 2012 London house share, the drama follows childhood best friends Maggie (Emma Appleton) and Birdy (Bel Powley) as they tackle 'bad dates, heartaches and humiliations' – as the BBC synopsis outlines. Ultimately, it's set to explore the question: 'can platonic love survive romantic love as we grow up?'
Also featuring in the cast are Marli Siu (Amazon Prime's Alex Rider), and Gangs of London star Jordan Peters. They'll be joined by newcomers Aliyah Odoffin, Connor Finch and Ryan Brown.
Speaking about the casting, Dolly said: 'I am beyond thrilled with every actor we have on board for Everything I Know About Love. Aisha Bywaters (the series casting director) has helped us find our dream cast and we are so excited to see them inhabit the world of the show and bring its stories and relationships to life.' It's set to debut on BBC and BBC iPlayer on 7 June.
Some first-look images of the show have been released – you can check them out below.