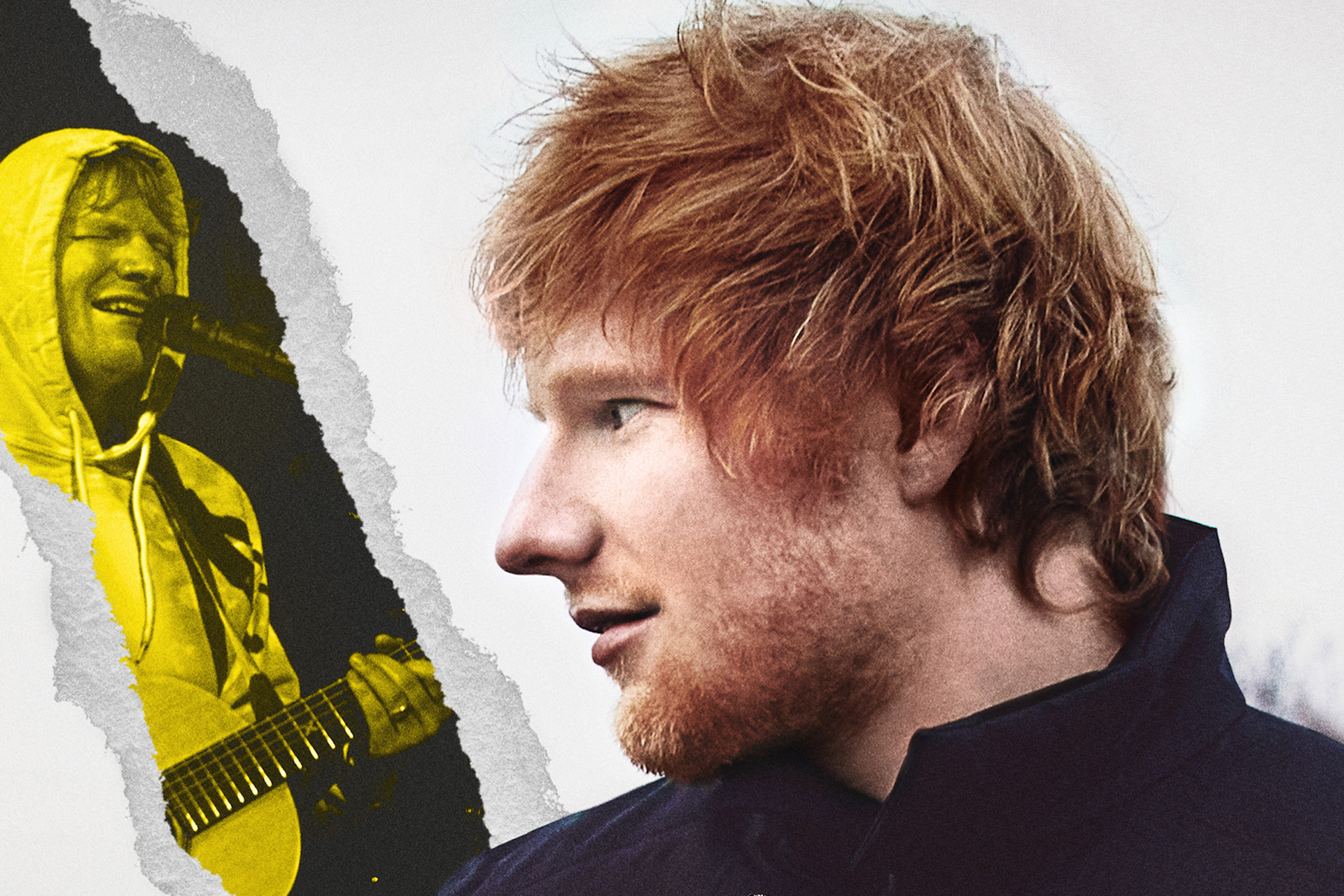 The Sum Of It All: Everything We Know So Far About the New Ed Sheeran Documentary
An exclusive look at the popstar's personal life
Whether you're an avid music fan or you're just here for the hits, Ed Sheeran will likely be on your radar – and he's created quite the buzz with the announcement of his new documentary series, The Sum Of It All. Read on for the details…
The Sum of It All
: Everything We Know So Far About the New Ed Sheeran Documentary
Streaming on Disney+ from 3 May – just two days before the release of his brand new album, 'Subtract' – The Sum Of It All is a four-part docuseries which rounds up Ed Sheeran's rise to fame and goes behind the scenes on the origins of some of his most famous tracks. 
The British pop icon has been crunching numbers since his debut album, 'Plus,' but The Sum Of It All seems to imply that he's finally ready to give us some kind of answer. Entitled 'Love,' 'Loss,' 'Focus' and 'Balance,' the four episodes follow Sheeran as he faces some deeply personal struggles and works through them in his music. 
View this post on Instagram
What is E
d Sheeran's new documentary about?
The first episode contains exclusive footage from Sheeran's teenage years, charting his journey from busking on the streets of his hometown to breaking into the music industry. It also introduces Sheeran's wife, Cherry, and tells the story of their relationship, which began when the pair were in school.
The second episode offers never-before-seen videos of Sheeran's 'Divide' tour and chronicles the loss of his best friend Jamal Edwards, founder of SBTV – the music platform which first helped Sheeran gain prominence as a musician.
Tucked away in the third episode is exclusive footage of Sheeran working on his hit single 'Bad Habits,' while the final installment of the series sees him reflecting on family life and contemplating the release of 'Subtract.'
While giving insight into the conception of 'Subtract,' the documentary will also deliver a new dimension to this ultra famous but characteristically guarded popstar. 'I wanted to provide context to the album,' Sheeran wrote on Instagram, 'as it touches on very personal things that we all experience.'
View this post on Instagram
Has Ed Sheeran released a documentary before?
Aside from performances on programmes such as The Graham Norton Show and Jools Holland's Annual Hootenanny (as well as a cameo in Game of Thrones in 2017), Sheeran has been involved in only a handful of cinematic features: the 2015 film Jumpers For Goalposts showcased his standout concerts at Wembley Stadium, while the 2018 release Songwriter delved into his creative process. 
The Sum Of It All, then, marks the first real glimpse into Sheeran's life, yielding a firsthand account of the triumphs and pitfalls of his stardom. 'I knew if I made a documentary, I would want to put my trust in the hands of the director, so it wouldn't be sculpted by me and was actually an accurate reflection of who I am, even if it's uncomfortable to watch,' Sheeran continued in his announcement of the documentary.
Who was involved in creating the new series?
The project is led by award winning production company Fulwell 73, which is behind a glittering array of broadcasts including The Late Late Show With James Corden and the TV special Adele: One Night Only. There is no doubt that Sheeran's life story is in good hands.
All episodes of The Sum Of It All will premiere on Disney+ on 3 May, but if you just can't wait that long, you can listen to 'Eyes Closed' – the first single from Sheeran's new album – on 24 March.
Featured image credit: Disney+