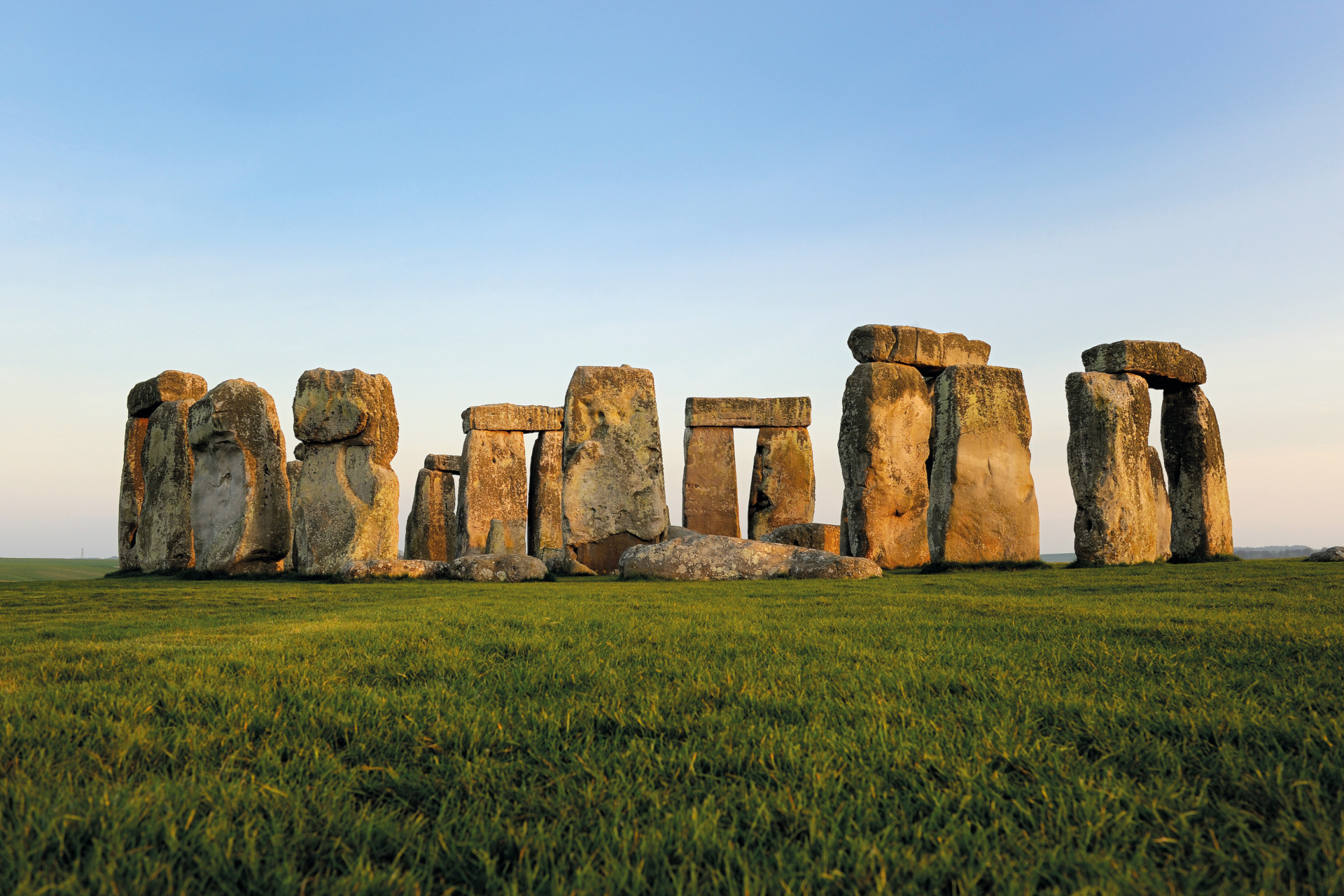 The Exhibitionist: The World of Stonehenge
---
Ed Vaizey wonders over the secrets of Stonehenge
Spring calls for a trip to the British Museum, where visitors can see the newly opened exhibition The World of Stonehenge.
The Exhibitionist: The World of Stonehenge
I'm thrilled to have just been appointed as a trustee of Tate. But as smug as I feel, I see that George Osborne has been appointed chair of the British Museum. Once again, I have been eclipsed by my old school mate. While I toiled away as a lowly Minister, he presided over us all as the youngest Chancellor in a gazillion years. And his achievement was made all the sweeter, as he liked to remind me, as he was four years below me at school.
So, it's an act of great magnanimity of mine to review the British Museum's exhibition The World of Stonehenge, which runs until July. Not that magnanimous actually, as it's an absolute stunner.
Apart from being something George sees every weekend on his way to his country estate in Somerset, Stonehenge is weaved into our collective imagination. A pre-history man-made sculpture and temple, it has silently witnessed millennia of human goings-on. It seems to be in direct commune with the old gods, and speaks of pagan mysteries, magic and ancient Britain. Built 5,000 years ago, and altered through the ages, it resonates with us still because of its famous alignment with the rising midwinter and summer solstices.
The British Museum's exhibition seeks to bring this all to life, tell us the story and set Stonehenge in context. Unlike the Elgin Marbles, the stones have not been moved from their base in Wiltshire. What has been transported is the 4,000-year-old Seahenge, a large, upturned oak trunk surrounded by 54 oak posts, which was discovered off the Norfolk coast 34 years ago. This is the first time it has been exhibited outside Norfolk, and indeed the first time some parts of it of have ever been exhibited at all. It reminds us that 'henges' (a term coined in the 1930s by a curator) were very much the in-thing 5,000 years ago, with more than 1,300 surviving across Europe.
And the exhibition very much emphasises Stonehenge's links with Europe. More than 430 exhibits are on show and about half come from European museums. These include the absolutely amazing Nebra sky disc, which at almost 4,000 years old is reputed to be the earliest depiction of the cosmos, set out in gold, bronze and copper. On show as well are two rare and remarkable gold cone-shaped hats – the Schifferstadt gold hat from Germany and the Avanton gold cone from France – the first time they have been exhibited in Britain. Brexit may have messed a lot of things up, but clearly loans from Europe can still get through customs.
More locally, but many of which have still not been seen in London, are objects from burial sites, including the 'gold lozenge' from the Barrow Burial, located near to Stonehenge, which is the finest example of Bronze Age gold craftsmanship ever found in Britain, and the treasures buried with the Amesbury Archer, a grave that contained the richest array of items ever found in a British Bronze Age burial site.
Stonehenge remains a controversial site today for mundane political reasons. Ten years ago, there was a row about building a visitor centre. Today there is a row about building a tunnel to hide traffic from the site. But what is not controversial, and what I love, is the huge amount of scholarship and knowledge that is on display in this exhibition, bringing our ancestors alive.
BOOK
The World of Stonehenge runs until 17 July 2022. britishmuseum.org
MORE EXHIBITIONIST
The Reopening of the Courtauld Gallery / Art and the Underground