Love Island's Farmer Will: 'Farming Is Becoming Cool Again'
C&TH meets TikTok's best-loved farmer
Before going into the Love Island villa earlier this year, Will Young was already widely known to viewers as TikTok star Farmer Will. He rose to fame sharing videos of life on his family farm in Aylesbury, Buckinghamshire, before getting the call from ITV to join series nine of the reality TV show – which he went on to finish in fifth place alongside now-girlfriend Jessie Wynter.
Afterwards, Will swerved the usual post-Love Island path of bagging brand deals and attending glamorous parties, instead heading straight back to the farm for lambing season – with Jessie in tow. 'Moving forward, we wanted to focus on our relationship and ourselves,' he tells C&TH. 'We could have gone out partying and stuff like that, but it was so amazing that Jessie had a very similar mindset to me – we both wanted a wholesome life with the glitz and glam of the farm.'
Now, his overarching aim is to spread the word of farming far and wide – not only to his 1.9 million TikTok followers, but via a new book, For The Love Of Farming. We caught up with Will to find out more.
Q&A with Farmer Will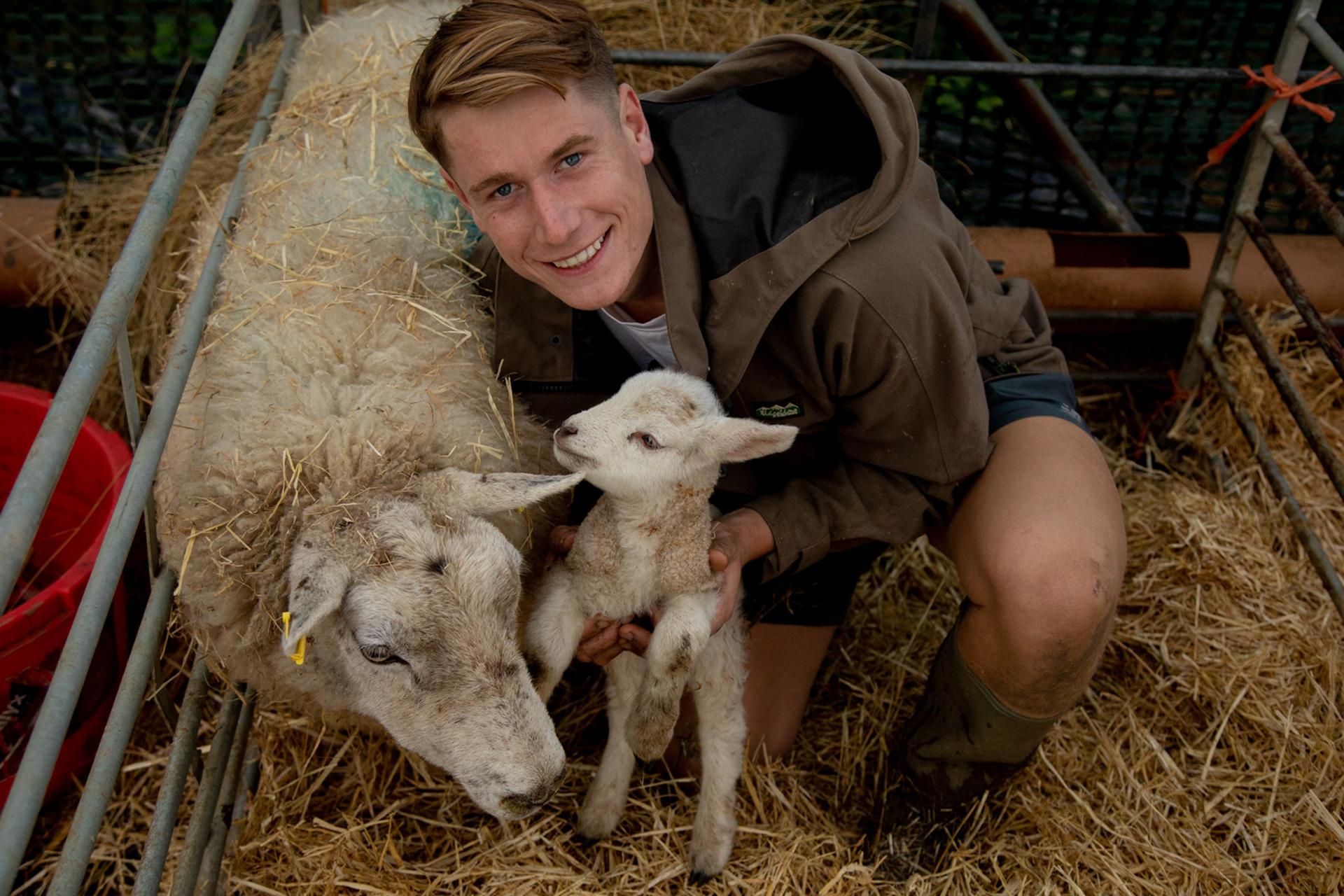 Hi Will – how are you?
Really good thank you. I'm super excited, I've got the book coming out next week so I'm absolutely thrilled.
Can you tell us a bit about the book?
Of course, I would love to. Obviously the title is pretty self explanatory, For The Love Of Farming: it's a farming book and it just talks about my love for it. Specifically, it breaks down what I do in a year. We touch base on my stories, but also about mental health – which is something I definitely think needs to be spoken about more within the farming industry. It's an educational book, but it's done very much in the style of my TikTok and Instagram which is very light-hearted, very fun – I refer to the animals as boys and girls.
How has life been since finishing Love Island?
I'll take you back to before going into the villa: I was working on the farm all the time, and the change from going from farm life to public villa life was a bit of a strange transition. I was working with my dad, and then you go into the villa and it's like: oh, I can lay in, I'm not going to get told off, I'm not going to get shouted down, so that transition took a bit of time. There were no rules, in a sense. I got used to that, and before I knew it, it was time to leave the show. When I got home, we had lambing which is the busiest time of the year – I had to get the farm brain back on, while trying to juggle the finishing of my book. Then I had to juggle the interviews and everything that came with coming out of Love Island, and this new relationship with my Australian girlfriend. Although it was a pretty tough time, we got through it. Me and Jessie are back on the farm, living with the family, living a wholesome life.
And how's Jessie enjoying life on the farm?
She loves it – the only thing she doesn't love is the British weather, coming from beautiful sun and beaches. But she loves getting involved. We're living dreams really.
Did you ever find it strange having such different lives to friends from the show?
To be quite honest, no. I actively made the decision to come back, and so did Jessie. You see the other islanders come off, and you see the life that they live, and that was an option for us – we could have done the exact same. But, moving forward, we wanted to focus on our relationship and ourselves. At the end of the day, it's a big commitment for Jessie to come to the UK, so that was at the forefront of our heads, anyway. We could have gone out partying and stuff like that, but it was so amazing that Jessie had a very similar mindset to me – we both wanted a wholesome life with the glitz and glam of the farm.
Did you always want to be a farmer?
I've got an older brother who is 27, and when we were growing up we didn't feel pressured. I know there are farmers that, if you're born into it, you're going to be a farmer – that's what happened to my dad when he was a young boy. With me and my brother growing up, he took completely the opposite approach and was like: get an education, see if farming is something you want to do, but also see if there's something else you want to do. At the end of the day, farming is a lifestyle and it does consume a lot of your life, and he took the approach that you've got to want to do it. Growing up, I did an accountancy course, I worked in retail at Bicester Village, I played football, but I didn't find myself truly happy. I was truly happy on the farm, so I made the decision when I was about 17 years old to come back full time. I haven't looked back since.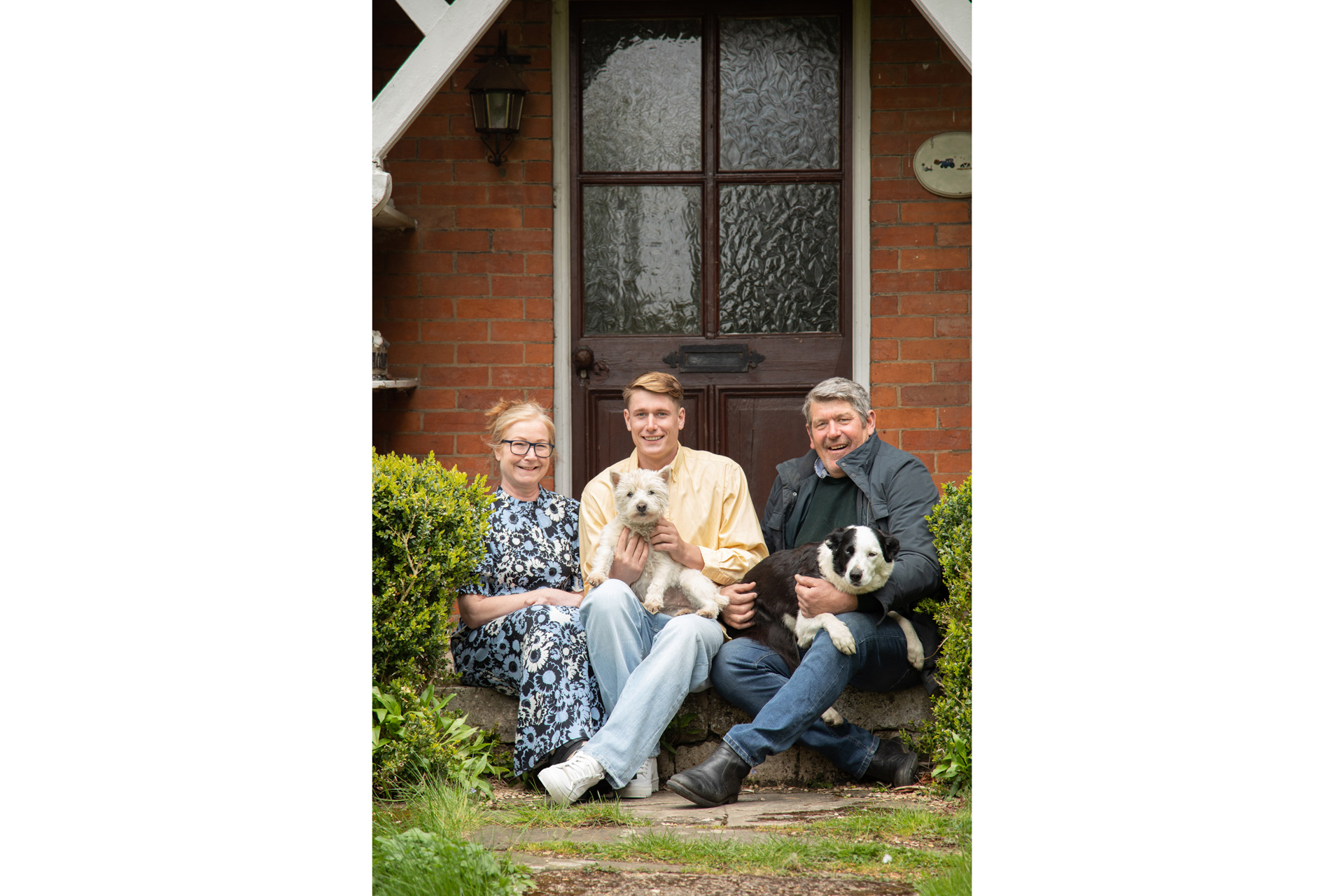 How did you get into TikTok – and did it ever get in the way of your work on the farm? 
I got into it during Covid time and it happened completely by chance. I was actually sending videos to my friends on Snapchat and WhatsApp, and it was one of my friends that said: post it on TikTok. I did, it blew up and I got such an amazing response. I thought: oh, there's a niche for this, let's carry on.
The juggling at the beginning was difficult. We would start our day's work, I would be like: I need to get TikTok content, and a job that should take 30 minutes would take me two hours. My dad would be like: 'you're messing around on TikTok!'. As time went on, the main thing was just communicating with one another. To be honest, the whole family has been super supportive of what I do on social media because, at the end of the day, we are getting that message out to a wider audience of people.
FarmTok is huge now. What's behind the surge in interest?
Farming is becoming cool again! You've got so many people on social media putting farming out there, and you've got these TV shows which are taking a completely different approach. I think people are taking a real interest. Farming is getting spoken about a lot more.
How do you deal with negativity online?
Coming into this industry, I was very aware that everyone is going to have an opinion – and everyone is entitled to their own opinion. I was very much aware that not everyone was going to agree with it, but that's OK – as long as I knew in myself that I was doing the right thing, that I enjoyed actually posting the videos. There's never been a case that an individual has got 100 percent of the people's support.
What was your dating life like before Love Island? Is it hard finding time to date as a farmer?
I think I'm quite fortunate in the sense that Jessie is living in the farmhouse now, because we see each other all the time. I can definitely see how it could be difficult if she wasn't living at home, but because I've got her trapped on the farm, we do see each other a lot!
Farming is a very isolated industry. You work on your own a lot. Growing up in the industry, I wasn't as flexible with going out and being social as people with a nine to five. If my friends were wanting a spontaneous trip, I'd have to say no – you can't ever take your eye off the ball. Farming is a very difficult industry for branching out and speaking to other people, and that's why I think young farmers clubs are great, because you can have a group of young people who are similar minded, who have the same responsibility, getting together and meeting up and having that social interaction.
What does the book cover in regards to mental health within farming?
Personal experiences: what I dealt with and how to deal with it. Working on the farm, the price you get for your produce varies, it's up and down, and obviously in a year you're down, morale is going to be low. You're thinking: how am I going to afford this? How am I going to make more money? Generally, there's not a lot of money within the farming industry.
What's the most rewarding thing about being a farmer?
With farming, the highs are very high, and the lows are very low. For me, it's the simple things in life: in the morning, when I walk down to the bottom of the garden, and we've got all of the animals that have come up for feeds and see them playing about, that's got a very special place in my heart. It's just a lovely sight and there are so many of those moments. Obviously, I'm working with my family as well – I've got a very good relationship with them, and I'm very fortunate in the sense that I live next door to my grandparents, I live with my family, and all of my family is in about a 20 mile radius. And also, you're outside in nature all the time.
Do you name your animals?
Some. At the end of the day, the sheep are a commercial flock, so you do have to look from a business point of view and you wouldn't overly form a relationship with them. But on the other hand, we've got the new pet animals like the donkeys, alpacas and emus – they've all got names.
How important is sustainability within your approach to farming?
As a whole, it's extremely important. There are so many different routes you can go down, however you're never going to do anything overnight. It's about making the small changes that have a domino effect, and that's why it's so important that the younger generation do come through because sometimes you find the older generation don't want to make too much of a change because they farm how they have farmed for their whole life. That's why we need the younger generation with this younger frame of mind to come in and make that change. I think I'm quite fortunate because my dad is an open man, if you want to try something he'd let you try it.
@farmerwill_I suprised my girlfriend with 2 baby goats today. She wanted dogs but we travel all the time so the next best thing were baby goats that can go on the farm🫶🏼 any name ideas?♬ original sound – Farmer Will
What are some of the common misconceptions about being a farmer?
That we're smelly! To be quite honest, I don't think there's too many – everything is very open. Working on a farm is long hours, it's unsociable and isolating, but then also within the book it shows that there are so many positives as well. That's the main message I want to send across. Growing up, if I didn't come from a farming background, I wouldn't have known farming was an option. I'd love to get into a position where farming is taught in schools to let the younger generation know that one: this is a job, and two: where food comes from. 
Any more exciting plans going forwards?
The book is at the forefront of the excitement at the moment, I can't wait for it to come out. I think a dream has always been to go on television – I'd love to push farming out on a bigger scale. Then also diversifying the farm: there's loads of different options that you can do to make an income, we're talking about getting glamping pods on the farm, possibly letting the public come and see the animals and have a day in the life on the farm. As you can probably tell, all my plans are all revolving around the farm.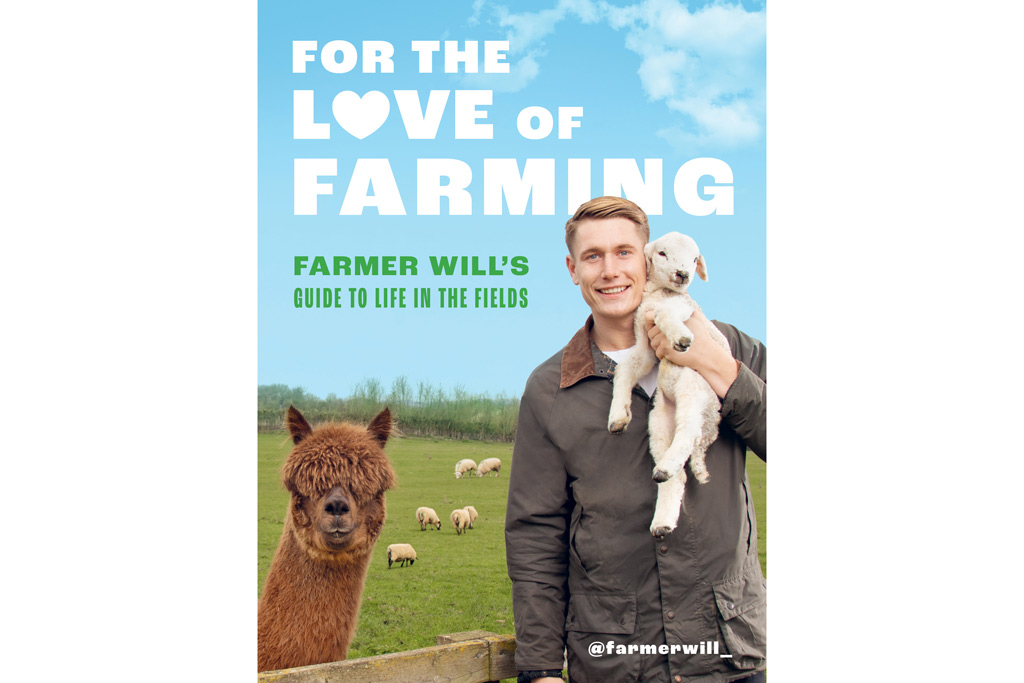 QUICK FIRE
Favourite farming TV show? Clarkson's Farm. I like Jeremy Clarkson and Caleb, the relationship between the two is very unique, and it's just really funny.
Farming clothing brand? Probably Barbour. I always grew up with a Barbour jacket when I was a kid.
Favourite farm animal? This is so difficult. At the moment, it's the donkeys. I don't know if they're my favourite overall, but at the moment. They're two boys, they're really cheeky, they're very fun, but don't let the other animals hear!
Farm shop food? Probably some sausages.
Farming book? To be quite honest, I'm not a big reader myself. I wasn't brilliant at school, I wasn't that bright in English, so fast forwarding to now where I have a book is in itself amazing. But also I wanted to produce a book which is easily understood and you can read a little bit and switch off.
For the Love of Farming: Farmer Will's Guide to Life in the Fields is in all good book shops now.