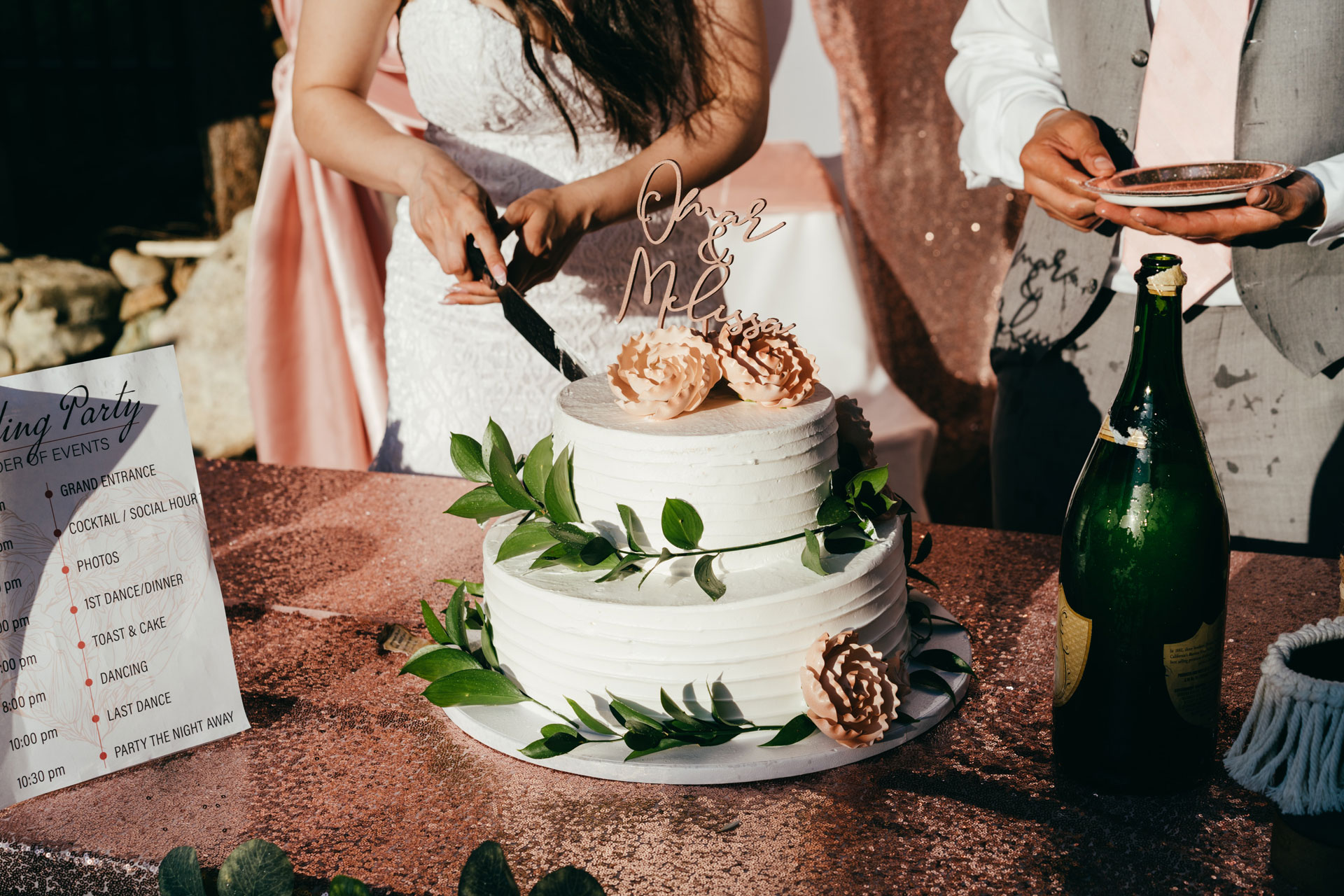 10 Wedding Cakes To Inspire You
Artfully designed bakes for your big day
Preparing to tie the knot and looking for inspiration for that all-important cake? Whether you're after something white and traditional, a more contemporary, colourful design, or something totally unique, begin your moodboarding with our pick of 10 gorgeous wedding cakes from renowned bakers. From multi-tiered royal wedding creations to exquisite floral designs, these are sure to get the creative juices flowing (and make you hungry).
10 Wedding Cakes To Inspire You
View this post on Instagram
1. Lily Vanilli, founder of her eponymous Columbia Road bakery, uses seasonal, organic produce to create some of the most picture-perfect cakes we've ever seen – like this ornate blue and pink tiered creation with gold accents.
View this post on Instagram
2. This four-tiered wedding cake from the renowned Rosalind Miller has a classic look, featuring orchids, pearls and drapes, with neutral white and pink shades.
View this post on Instagram
3. Claire Ptak of Violet Cakes made the wedding cake for Harry and Meghan – so you can rest assured she knows her stuff. This unique, bespoke 'Victoria Sponge tower of love' features meringue mushrooms and passion fruit, decorated with pink and white flowers.
View this post on Instagram
4. How beautiful is this floral design by wedding cake extraordinaire Holly Miller? It's a buttercream cake adorned with edible flowers, lovely for a summer wedding.
View this post on Instagram
5. Keen to steer clear of a traditional white cake? Let this black and gold creation to inspire you, made with wafer paper and sugar butterflies.
View this post on Instagram
6. Sometimes, simplicity is best. This white buttercream beauty has caught the eye of many Pinterest users, featuring a classic rose design.
View this post on Instagram
7. Make your cake your 'something blue' with a design like this, which comes in a pastel shade with pink sugar flowers and lace detail.
View this post on Instagram
8. Ellie, founder of Bunston Bakes, specialises in bespoke buttercream and ganache celebration cakes, such as this beauty, which has a blue watercolour hexagon base and gold leaf detailing.
View this post on Instagram
9. This was the suitably royal eight-tiered creation Fiona Cairns made for the Duke and Duchess of Cambridge's wedding back in 2011, which took two and a half days to assemble at Buckingham Palace.
View this post on Instagram
10. Abigail Bloom, founder of her eponymous cake company, worked in fashion before training in the pastry world – which explains her endlessly stylish creations. This one, the Lottie, is a chic tiered creation in peach and blush, with fondant ruffles, assorted sugar flowers, berries and foliage.
Featured image: Unsplash