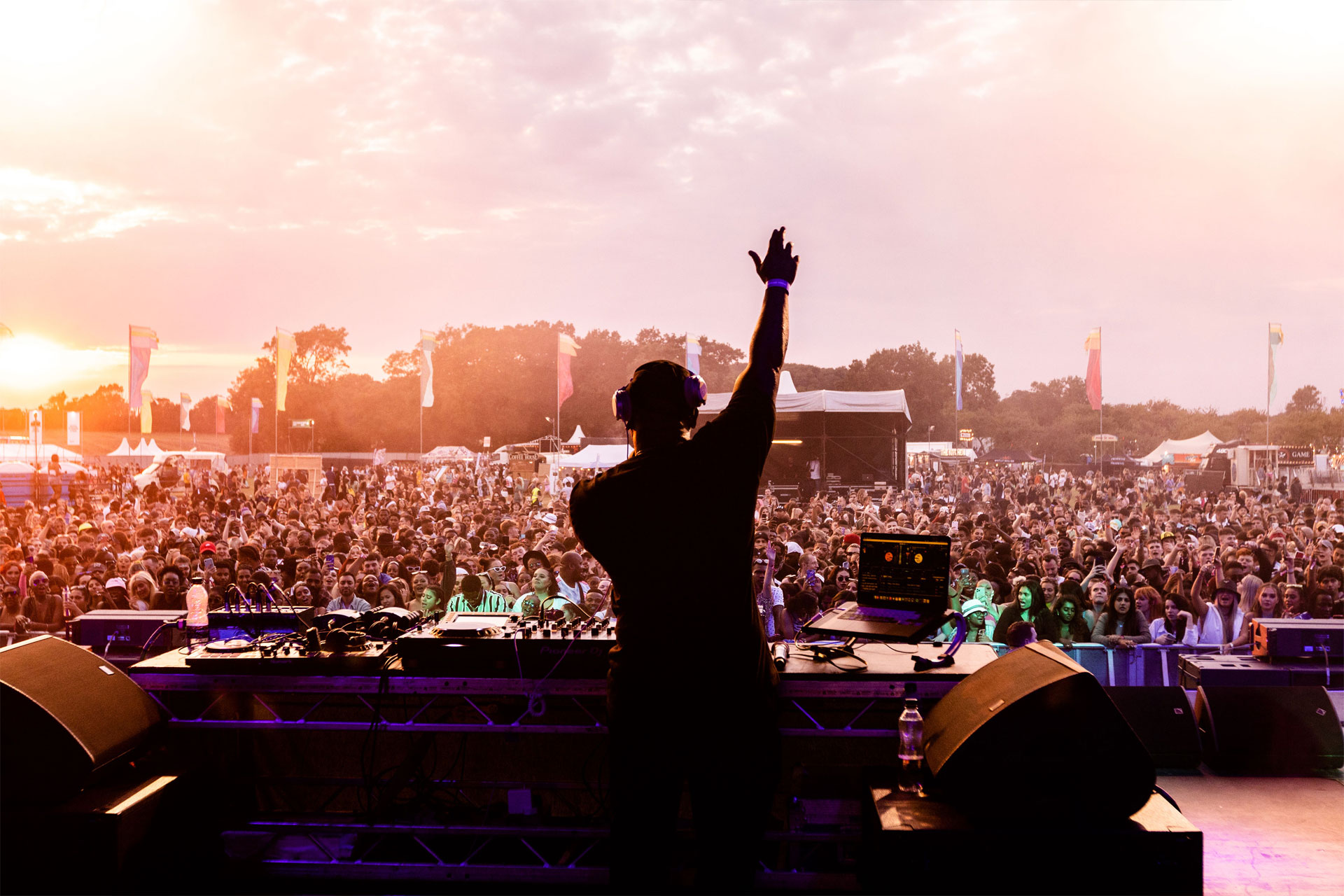 Festivals for Grown-Ups: the Ultimate Summer Guide
---
Let the big kids play – with these festivals for grown-ups
Festival season is upon us. And sure, it's nice to have a family-friendly time over the summer… But here are our top festival picks this summer which are just for the grown-ups. 
The Best Festivals for Grown-Ups This Summer
JUNE
The Cambridge Club
Childerley Orchard, Cambridge
Get groovy with huge-name disco and funk headliners, including the inimitable Diana Ross, legendary disco man Nile Rodgers & Chic, plus queen of big hair Jodie Harsh. This star-studded festival will have you twinkly-eyed in its beautiful orchard setting, too – partake in next-day yoga to get your zen back before further partying. 
Verdict: Families are allowed, but Diana Ross is one for the adults. 
10 – 12 June 2022, thecambridgeclub.co
KITE Festival
Kirtlington Park, Oxfordshire
Another swotty setting and the perennial choice between Oxford and Cambridge, as this festival takes place the same weekend as The Cambridge Club. However, Oxonians rejoice, this is a greenfield festival which will also get your mind ticking… Not just a music festival (and a good one at that… TLC and Tom Misch make for a soulful line-up), KITE offers talks from the likes of Elizabeth Day and David Milliband.
Verdict: Return to work the Monday following and brag to colleagues about democracy talks in Oxford. No-one will suspect a thing.
10 – 12 June 2022, kitefestival.co.uk
Strawberries & Creem
Childerley Orchard, Cambridge
From hip-hop to grime, and a 60 per cent female line-up, Strawberries & Creem made headlines last year for its UN Women partnership. A party with a cause, which we can get behind. Headliners include Lil Wayne and afro-beats newcomer, Tems. 
Verdict: Dance to the sound of equality. A very grown-up choice. 
17 – 19 June 2022, strawberriesandcreem.com
Balance Festival
The Truman Brewery, London
The world's best fitness instructors, wellness brands, and all-round collective of people who will make you feel very much better. Not a music festival like some on the list, but a line-up including Laura Biceps and Kobox is certainly music to our ears.
Verdict: Nothing says I'm an adult with my life sorted like a gong class. Heal your inner child without meeting any actual children. 
17 – 19 June 2022, balance-festival.com
JULY
WOMAD
Charlton Park, Wiltshire
In its 40th year, this festival has seen audiences of millions. The headliners showcase the best of global talent, and this year sees line-ups including Beninese activist-songwriter Angelique Kidjo, Cuban hip-hop artist Cimafunk and to the delight of all rappers, The Sugarhill Gang. Plus, enjoy Capoeira workshops in the World of Wellbeing… 
Verdict: A children's area called World of Children means you can easily avoid anyone below a certain age threshold. 
28 – 31 July, womad.co.uk
AUGUST
Wilderness Festival
Cornbury Park, Oxfordshire
Wilderness offers the kind of hippie healing that will cozy you up in warm feelings. Take a (very) deep breath, too, with the guidance of exhalation experts, Breathpod. The music offering is fantastic, too – immersive sound experiences by Jon Hopkins offer psychedelic therapy. 
Verdict: Quiet immersive experiences that will allow you to reflect and relax.
4 – 7 August, wildernessfestival.com
Ben & Jerry's Sundaes On The Pier Day Festival
Hastings Pier, East Sussex
Embrace your inner child with unlimited free ice-cream (covered by a £5 ticket), a ball pit, a climbing wall… At an 18+ day festival on Hastings Pier, featuring dance tunes from both Soul II Soul and Maribou State, let loose on a sugar rush. All proceeds from ticket sales go towards the Refugee Buddy Project, too, which makes this a very grown-up, responsible choice of festival. 
Verdict: Bop along to tunes in a ball pit until the late hours. 
6 August only, benjerry.co.uk
SEPTEMBER
Life Lessons Festivals
King's Cross, London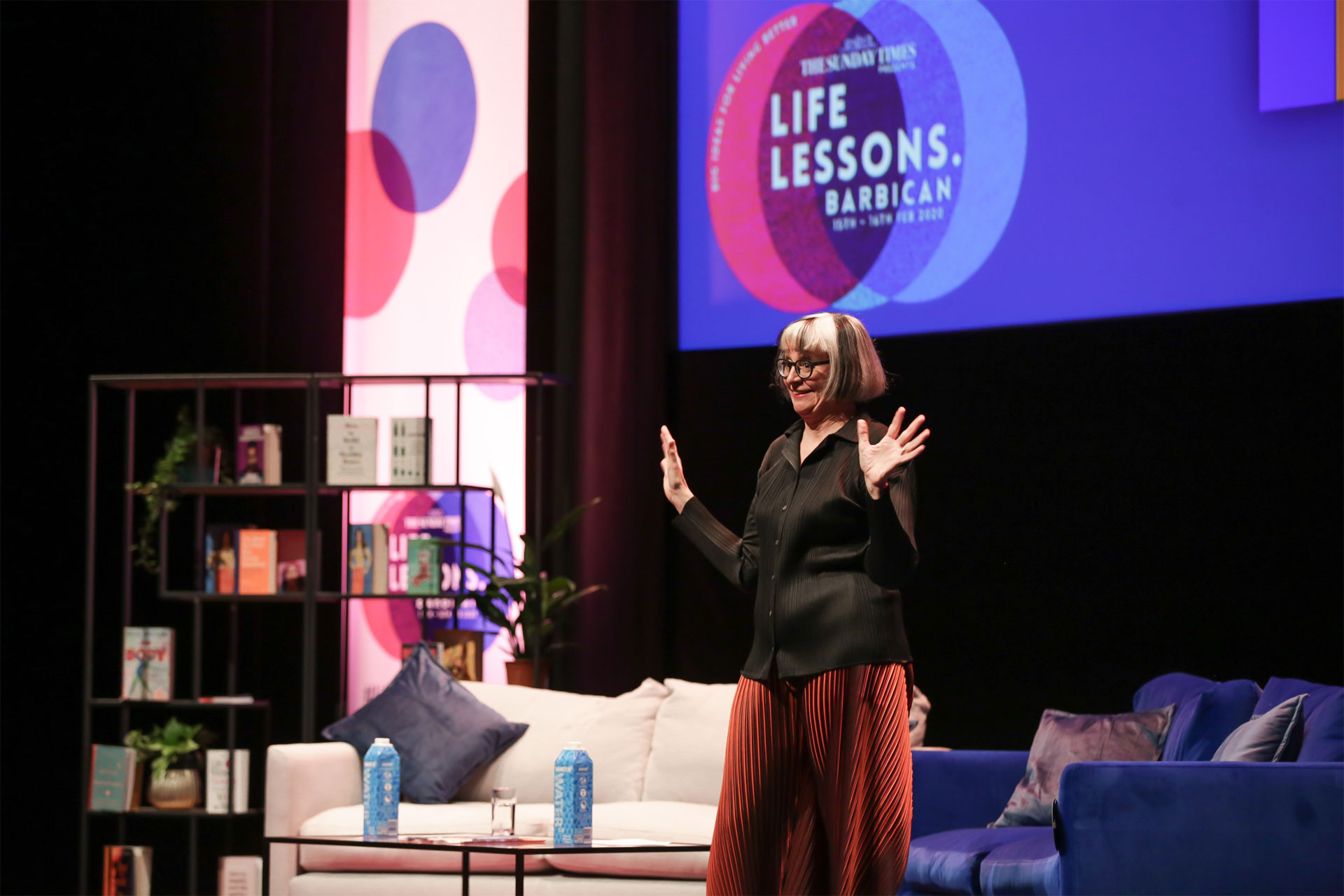 Live better with talks from Louis Theroux (you really have to see it), celeb-CEO Steven Bartlett, and the silkily-voiced Mariella Frostrup. Life Lessons Festival is a late-summer chance to feel inspired by thought leaders and experts from all walks of life, aiming to help you achieve a life without limits. 
Verdict: Life lessons require you to have lived a bit first – so, not for the little ones. 
9 – 11 September, lifelessonsfestival.com
HowTheLightGetsIn
Kenwood House, London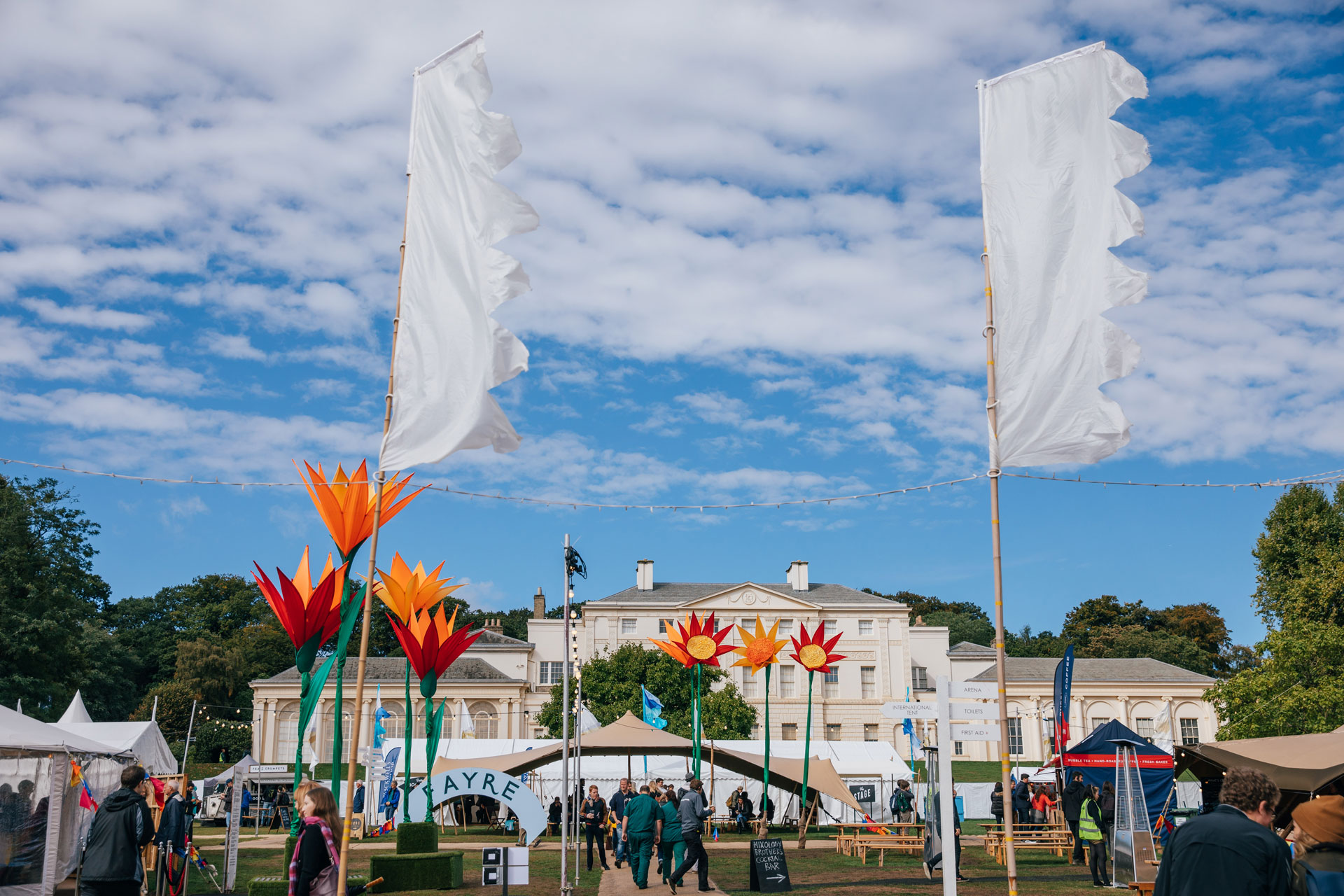 Returning to Kenwood House this September is HowTheLightGetsIn, the world's largest music and philosophy festival. This year's theme is Error and Renaissance, with an exciting programme of speakers from award-winning playwright David Hare to author Esther Freud, covering topics such as race, gender and modern economics. Alongside this, festival goers can enjoy music, comedy and cabaret, with headliners including DJ Django Django and Welsh musician Gwenno. 
Verdict: Prepare to bump into Nobel Prize winners while queuing for your G&T at this unique festival, which aims to challenge the notion that philosophy is for everyone.
17 – 18 September 2022, howthelightgetsin.org
Featured image: Strawberries & Creem Festival – 18+ only attendance, and therefore a true festival for grown-ups!
READ MORE:
The Best Music Festivals in Europe / The Best Family-Friendly Festivals 2022