Feel like a roaring fire and French cuisine by candlelight? Book a chateau in the depths of the Dordogne.
There's a fashion currently pervading British society: escaping winter's cruel bite with a tropical hop skip, saving hundreds on fancy vitamin D capsules. But while the Maldives aren't half bad, there's something to be said for embracing the chill, the cosy juxtaposition of roasted, ruddy-faced interiors against frosty single-glazed windows. Bring on the blizzards…
Hibernation, when done in style and with more energy than the noun denotes, can be great fun. It requires endless supplies of red wine, cashmere rugs and stimulating company.
Add in a 17th century French chateau nestled in the depths of the Dordogne, late night dining and a fancy-dress box bearing decades of guests' contributions, and things really gets exciting.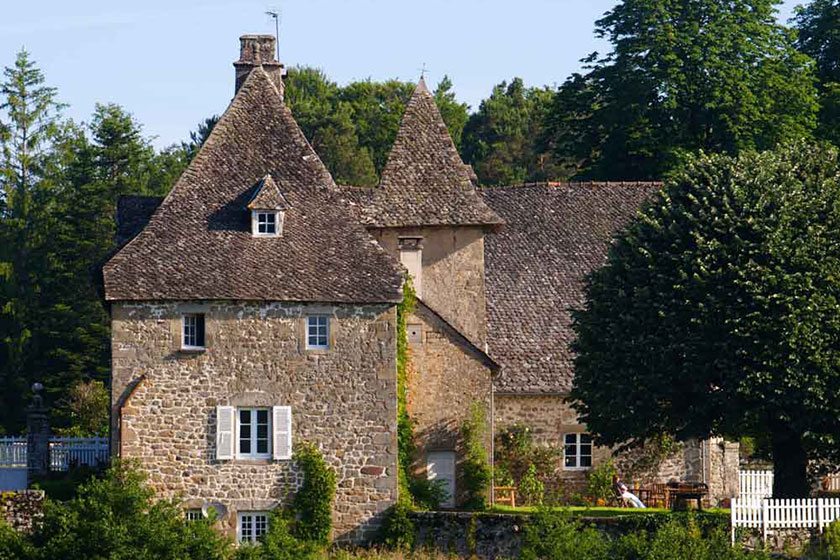 Banished is the initial stress of monitoring the sunshine, that film is worth the download. Preparation simply demands a flight to Limoges or Bergerac and a few spare euros for Saint Privat's idyllic Boulangerie. Or, if you're feeling like leaving the cooking at home, rent 'un cuisinier' for the week to fill the house with the sweet smell of duck confit and haricots verts.
Chateau de Cautine itself is set in 32 acres of stunning gardens and open land, surrounded by bucolic scenery of forest and mountains in the valley of the Dordogne. Waking up to a calming silence and wandering for hours without bumping into a soul or Starbucks makes this the ultimate escape from the damned and the digital.
Wrap up warm and cycle along the local lanes, collecting some freshly baked croissants – the sort with gooey, buttery insides that makes waiflike french women all the more enigmatic. If bikes don't quite cut it, there's a riding school only ten minutes away offering brisk morning hacks to clear the sinuses.
Argentat is the nearest town and well worth a visit (and dejeuner). It's steeped in history with quaint stone houses overlooking the Dordogne river.
The Chateau sleeps up to 16 adults and 6 children… or 22 adults prioritising wine quantity over bed quality. If you need something even larger, visit Olivers Travels for their luxury selection of chateaux across France and beyond.
What to pack for that black tie dinner? We're on it.
Pair an LBD with some statement gold jewellery…maybe a cashmere wrap too, et voila!
READ MORE: Where to go and what to wear, McLaren Racing at Goodwood
READ MORE: Where to go and what to wear, Scottish weekend escape
---