The largest outdoor countryside-themed event in the world, the 59th Game Fair, comes to Hatfield House in Hertfordshire from 28 to 30 July 2017. From shooting and fieldsports to land management, it's a must-visit show for Country & Town House readers. Here, we round up the show highlights…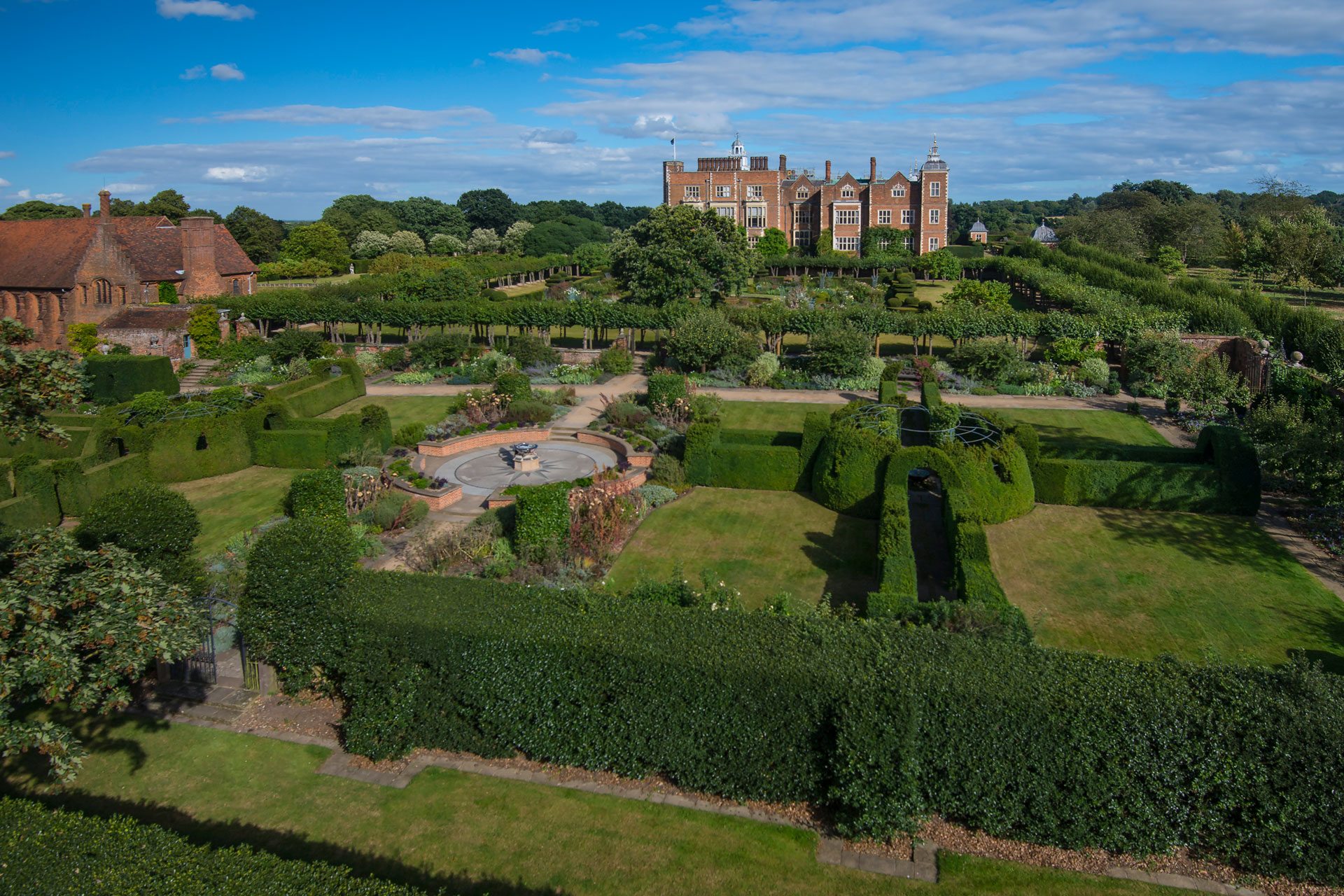 High Pheasant, Grouse Butt, Pigeon Stand
If you're looking for a challenge that is a little out of the ordinary, you need to try these three game shooting competitions. Hosted by Fieldsports magazine, the three courses will give the clay shooter a chance to pit themselves against three of the best Shots of our generation. Simon Ward will be setting the score for the High Pheasant, Lord James Percy will do the same for the Grouse Butt and, for the new innovation for 2017, the Pigeon Stand, you'll have be able to keep up with none other than legendary clay and pigeon Shot, George Digweed. The challenge is simple – once the three scores have been set by Simon, Lord James and George on Friday morning, it's up to you to match or beat them in order to have a chance of becoming High Gun.
The Field Kitchen Theatre
This year, the Cookery Theatre has been overhauled to include stories from the food producers themselves. So, if chef José Souto is giving a talk about venison, expect the deerstalker that harvested the meat to also be on stage explaining the story of the hunt. There'll also be a Chef's Table and bar so that the audience can fully relax when watching the cookery demonstrations.
The Carter Jonas Game Fair Theatre, In association with The Times
This year's schedule is packed with speakers you might not have seen before, such as Daryll Pleasants, who specialises in training dogs to help with anti-poaching efforts in Africa, or Geoff Dann, the UK's leading expert on fungi. There will still be some meaty political debate, but there'll also be a smattering of lighthearted talks and book signings from writers such as Christopher Somerville, author of Britain's Best Walks.
Fishing Village
For the first time in the event's 59 years, the dedicated Fishing Village will be located in the middle of the site opposite Gunmakers' Row, to ensure as many people as possible visit the new-look attraction. There will be two casting pools, one for expert demonstrations with key names such as Charles Jardine, Hywel Morgan and Scott Mackenzie; with the other pool for visitors wanting to try-rods-before-they-buy. Plus there will be a separate, picturesque river area for have-a-go and tuition, celebrity guests, talks, demonstrations and casting competitions.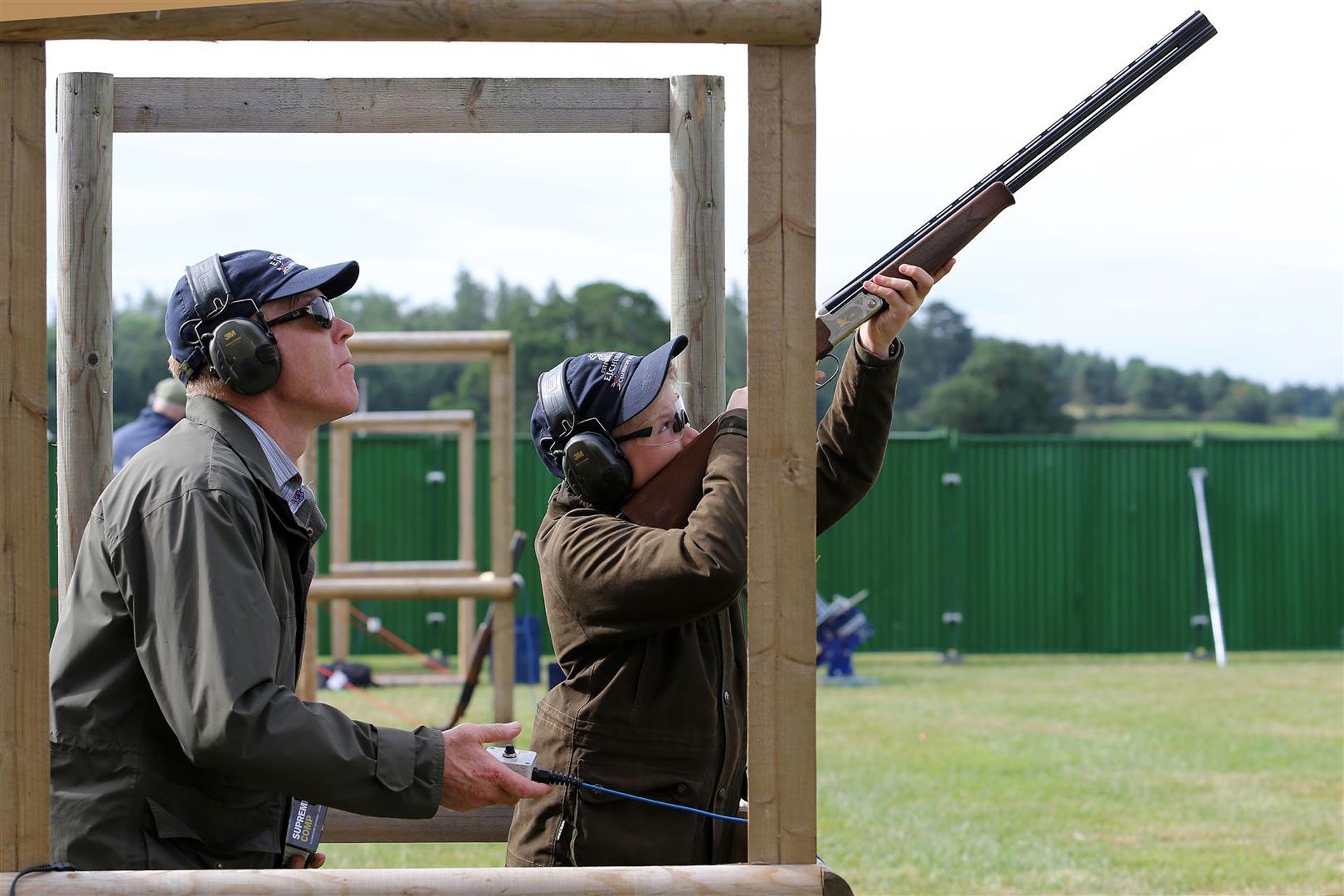 The Subaru Shooting Line
Run by E.J. Churchill, the Game Fair's shooting line is Europe's longest, at nearly 600m long. Top attractions include Rabbit Challenge Pool Shoot, 25 Sportrap, 50 English Sporting Course, Champion of Champions and Colts Challenge.
The Gregg Wallace Shot to Pot Restaurant
This restaurant and hospitality area will once again satisfy the growing demand for 'farm to fork' food provenance. The rustic menu features a number of game dishes, plus Gregg will be mingling with diners on the Saturday and Sunday of the show.
The Home International Team Gundog Competition
If you want to see the top gundogs from England, Ireland, Scotland and Wales go head-to-head in a purpose-built arena complete with authentic cover crop, jumps and water, then make sure you catch the Home International Team competition. As UK's foremost team event, this hotly contested competition always produces intense rivalry between the top dog handlers from each country. This competition has been held every year since 1969 and has always been the centrepiece of the gundog events at The Game Fair.
Scruffts' Family Crossbreed Dog of the Year
Is your handsome crossbreed dog always turning heads? The Game Fair is hosting a regional heat of Scruffts' Family Crossbreed Dog of the Year on Sunday 30 July. Started in 2001, Scruffts is a national crossbreed competition, with more than 1,400 dogs entering last year. Entry costs £2 per dog per class and all entry money will be split between the Kennel Club Charitable Trust and the Game Fair's official charity for 2017 – The Lord's Taverners.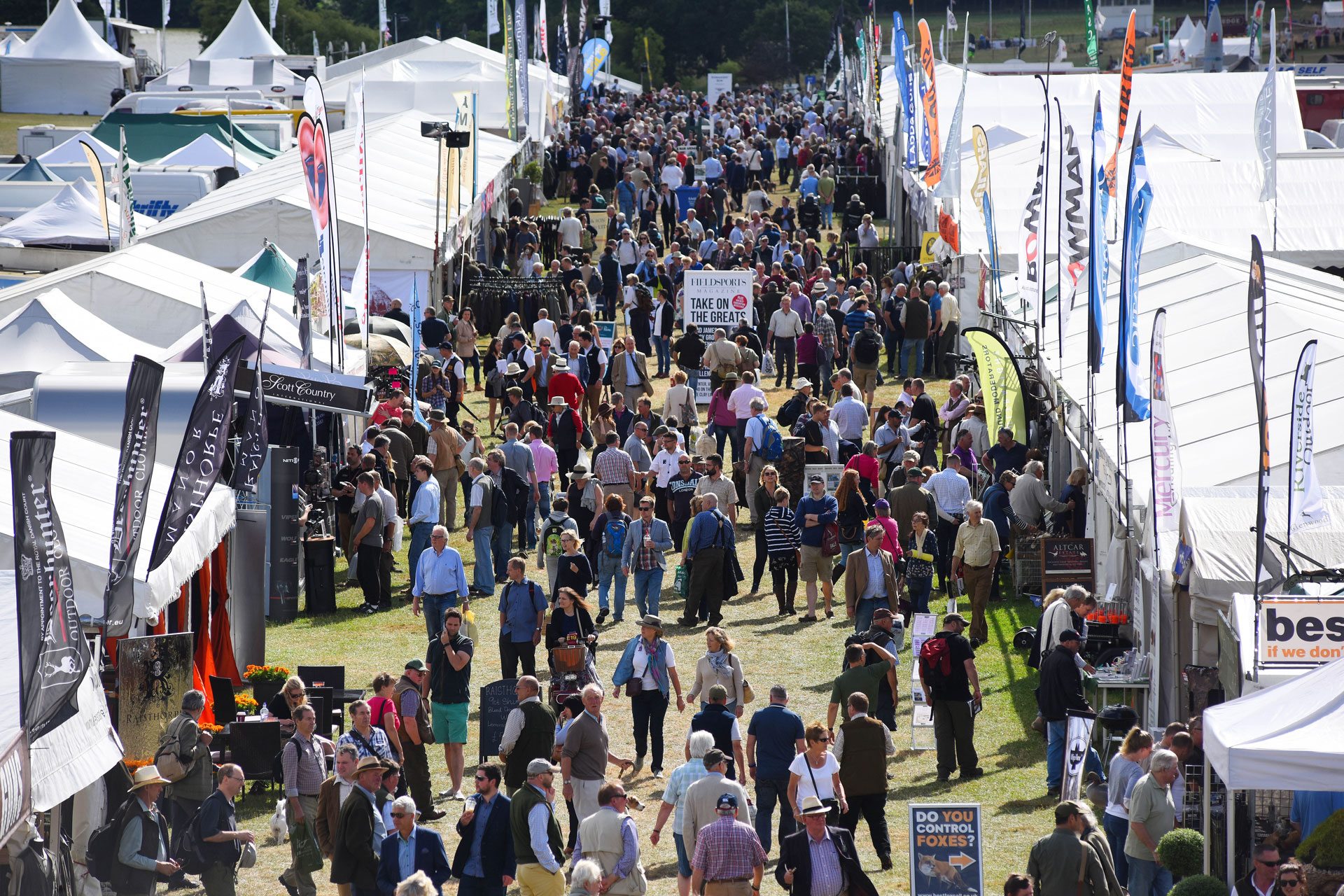 Safari tent shooting & hospitality lodges
Clay shooting and food – what better way to entertain clients or family and friends? Packages can be booked for up to 25 people, with options of "Beaters Breakfast", "Over & Under Lunch" or "Twelve Bore Tea". Evening receptions are also available on request. The packages include clay shooting, with instructors on hand to help if you wish – so you can entertain guests or friends and shoot at the same time, while enjoying views of the fantastic Subaru Shooting Line.
Helicopter shuttle service
Skip the queues and add to the occasion by arriving by private helicopter. Cotswold Helicopter Centre is running a bespoke helicopter charter service from your selected departure point to this year's Game Fair. Not only will you beat the traffic jams, travelling to the show by air will give you more time to enjoy the attractions. Each luxurious helicopter can transport up to 5 passengers, the costs and timings will vary depending on flight time. Visit www.flychc.com for more details.
TICKETS
Upgrade your ticket
The Game Fair's Gold Package costs £69 for adults and £30 for children aged between 8 and 16-years old. This includes entrance to The Game Fair, access to the Enclosure and private lounge. A full English breakfast, glass of buck's fizz on arrival, mid-morning tea and coffee, Tiptree fruit gin tasting, an official show guide, private cloakroom and access to 'Shop and Drop.'
The Game Fair's Platinum Package costs £125 for adults and £60 for children aged between 8 and 16-years old. This includes entrance to The Game Fair, access to the Enclosure, Shoot Lodge and Bar, plus VIP access to 'Shot to Pot' Restaurant. A full English breakfast, glass of buck's fizz on arrival, two-course lunch, Tiptree cream tea, an official show guide, private cloakroom and access to 'Shop and Drop.'
Advance adult tickets cost £22.50. Child tickets cost £8.00. Accompanied children aged 8 and under are free. Members of the Country Land & Business Association, National Gamekeepers' Organisation, National Farmers Union, National Federation of Young Farmers' Clubs, Countryside Alliance or Kennel Club are entitled to a promotional rate and all members of the British Association of Shooting & Conservation are entitled to complimentary entry for all three days.
Getting there
The Game Fair is set to attract 120,000 visitors and 1,000 exhibitors to the brand new venue –  Hatfield House in Hertfordshire. Reaching the new venue could not be simpler, a 20-minute train journey from King's Cross will take visitors to Hatfield station which is just five minutes' walk from the event. Plus extra train carriages are being laid on especially to accommodate the influx of visitors.
For more information, visit: www.thegamefair.org or follow us on Facebook at www.facebook.com/TheGameFair.
Sponsored content in association with The Game Fair 2017
---