The renowned east London emporium Gods Own Junk Yard will present a collection of illuminations, referencing some of rock 'n' roll's finest moments at Selfridges.
Gods Own Junk Yard's blazing return to Selfridges includes a full installation from mid-October until Christmas eve.
Gods Own Junkyard Lights Up Selfridges

Just in time for the Selfridges rock and roll Christmas campaign, visitors will virtually step into a nostalgic Shangri la. Bursting with references to the 70s, 80s and beyond, inspired by decades of pop, rock 'n' roll, via the disco scene of 1980s New York, Gods Own Junkyard will transcribe the urbanity of their blazing, now-iconic Walthanstow enclave.
The Bracey family's east London headquarters showcases neon lights dating as far back as the 1920s and 1930s, including signs from Eyes Wide Shut, Christopher Nolan's Batman movies, Interview with a Vampire, Casino Royal, Beetlejuice, Charlie and the Chocolate Factory and more.
For this collaboration between Selfridges and Gods Own Junkyard, a black Alice in Wonderland 'instagram' wall will team with glowing arrows and signs in alternate directions, spelling 'this way', 'that way' and 'follow me'.
The Bracey's last pop-up, from 2013-2015 was a great success, popular with the public and celebrities alike, with Axl Rose, David Beckham, Jamie Oliver, Harry Styles and Alexa Chung among the many who bought pieces.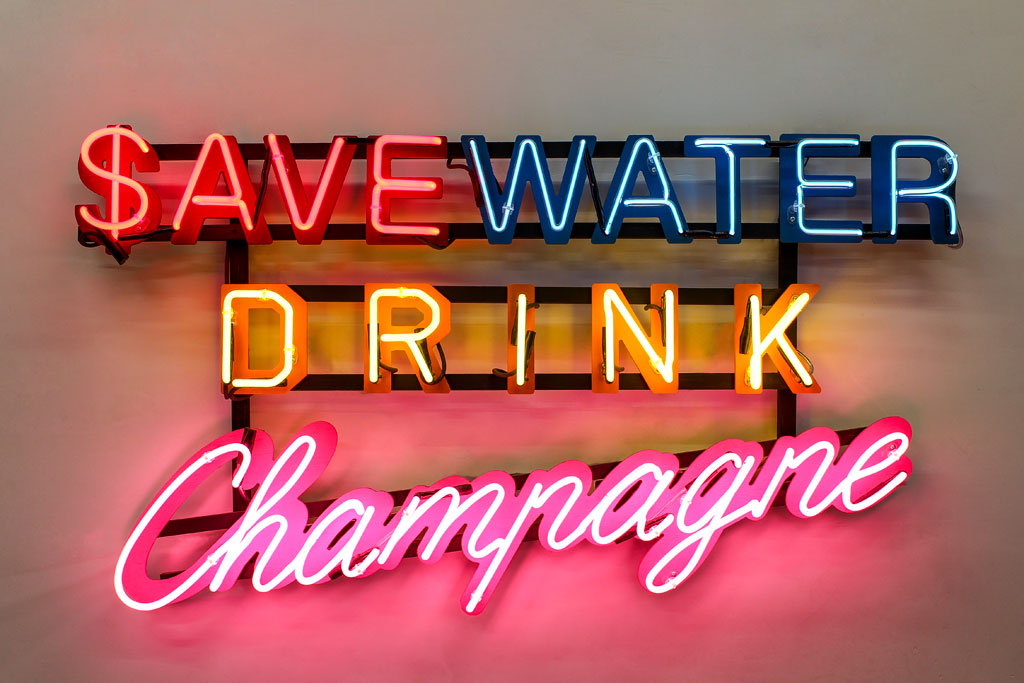 Marcus Bracey has said that Gods Own Junkyard have devoured the brief, having worked with or featured in the collections of so many music industry megastars, including Elton John, Lady Gaga, Axel Rose, Jay Z, Depeche Mode and more. While 'rock' has driven the inspiration for the collection, the pieces cater to all musical tastes, creating technicolor Disco signs and some of favourites from Marcus Bracey's own record collection, such as The Strokes' 'This is It'. The full collection will appear and launch in-store in mid-October.
---