Good News You Need Right Now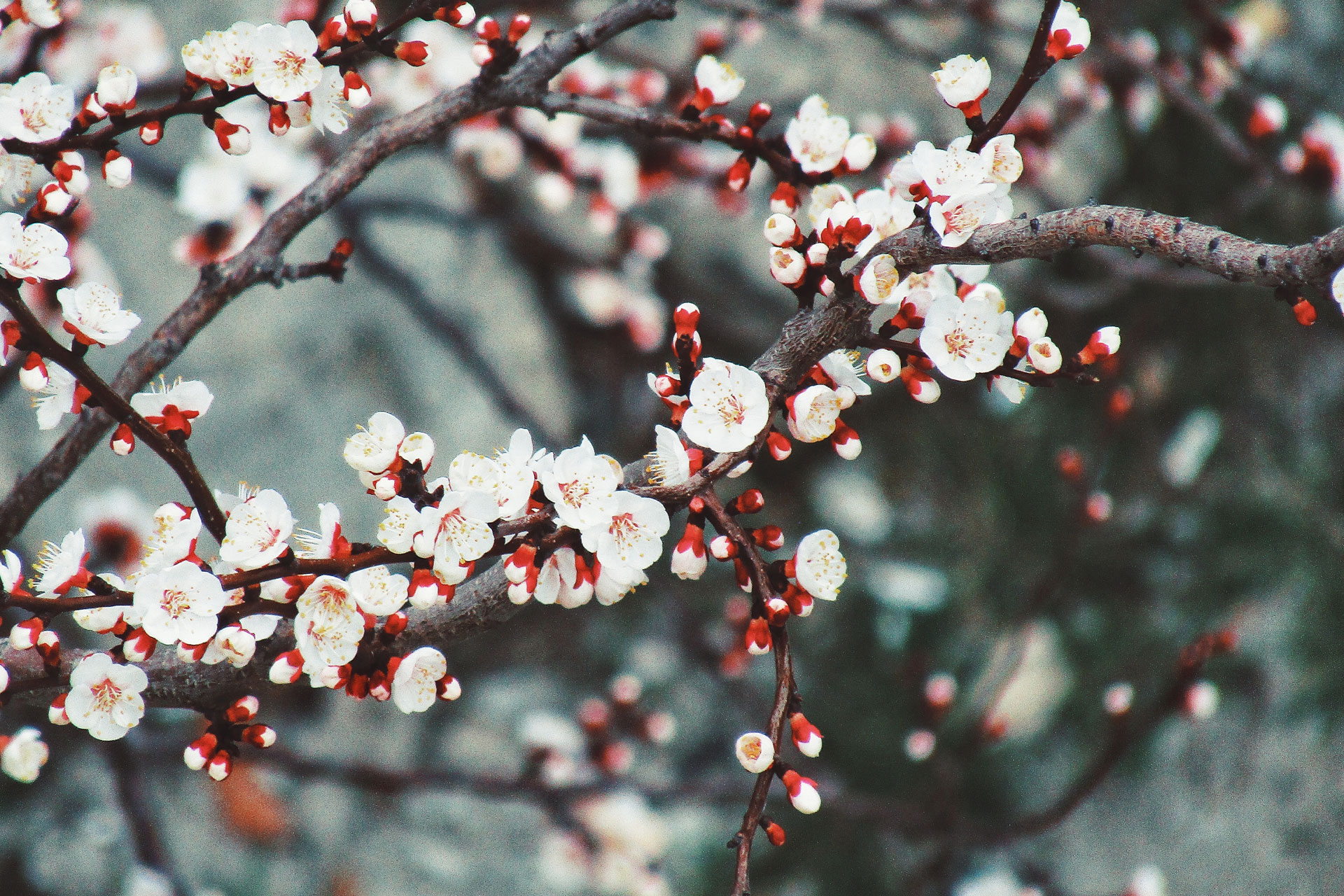 Good News You Need Right Now
---
Bringing you the best news stories from around the web to keep spirits up in these unprecedented times
by Rebecca Cox
We all need a little positivity in our lives, so we're picking out the most uplifting news stories to emerge amidst the pandemic reporting for some light relief. Stay safe, and please share any stories you think we might like to share with our readers on Twitter @countryandtown or send them to [email protected]. This too shall pass.
Good News in Coronavirus Crisis
12 February
Brown's Hotel to Open Valentine's Day Patisserie for Key Workers
Brown's Hotel in Mayfair will open a Valentine's Day-themed patisserie stall for key workers this Sunday 14th February. In hopes of showing their appreciation and spreading some love on the most romantic day of the year, the hotel's outdoor stall will serve the likes of complimentary tea, coffee and red velvet brownies to essential workers in the area. 11am-2pm on Albemarle Street.
The White Company, Whistles & More Join Forces to Support the #ChangeAGirlsLife Campaign
A number of reputable brands – from The White Company to FaceGym and Flowerbx – have come together to raise funds for the #ChangeAGirlsLife Campaign, a Women Supporting Women initiative launched with The Prince's Trust. The campaign supports vulnerable young women in the UK, including those affected by the likes of domestic violence, long-term unemployment, homelessness and lack of emotional support at home. Participating brands are offering a range of donations on behalf of items sold, whilst others have produced a bespoke product in support of the campaign.
Founder of The White Company and founding Patron of the #ChangeAGirlsLife campaign, Chrissie Rucker, OBE said: "As a Patron for The Princes Trust for many years, I have seen time and time again what an enormous difference the work makes to young people in real need of a helping hand. They provide vital support to re-build lost confidence and help young people move forward into employment, further education or to become self-employed. They can also offer a mentor and most importantly, the opportunity to make a fresh start and build a much brighter future. So please join us for #TheChangeAGirlsLife Campaign, and together I hope we can make a real difference to our young women, who now need our help more than ever before." princes-trust.org.uk
5 February
Philip Normal's It's A Sin-Inspired Tee Raises Nearly £100,000 for HIV Charity
The Mayor of Lambeth, Philip Normal has raised almost £100,000 for HIV and sexual health charity, the Terrence Higgins Trust. The artist and LGBT activist – who has openly discussed their personal HIV status – launched a 'La' charity t-shirt inspired by Russell T Davies' new television drama It's a Sin, in which £20 of the £25 retail price is donated to the HIV charity. Of the campaign, Normal said: "'La' really resonated with me. This simple use of language underpins the vulnerability of all the characters and solidifies their friendship. It's incredibly powerful. Everyone has their cliques and friends; we all look after each other. 'La' encapsulates that love and mutual support." philipnormal.shop
View this post on Instagram
Events Company Artichoke Encourages Creativity for Lumiere 2021
Large-scale events company Artichoke has announced the launch of a £50,000 ​nationwide commissioning scheme titled BRILLIANT, in which the public are encouraged to design new creative works for this year's edition of light art event Lumiere (18-21 November 2021). The initiative, formerly limited to residents of the North East of England, is now welcoming entries from across the UK. Six award winners will be announced, with their works displayed at the Durham-based event, currently the UK's largest light festival. With its extensive public artworks and events expertise, Artichoke will aid successful applicants with bringing their designs to life. Apply now via lumiere-festival.com
Newly-Launched Property Business Flourishes Amidst Pandemic
Buying agent for Surrey properties, Richard Winter has announced its continued growth and success despite launching amidst the ongoing pandemic. The company – which helps buyers seek out their ideal home or investment property, predominantly based around North Surrey's premier roads and private estates – prospered in 2020, securing a number of super-prime purchases which totalled over an impressive £18 million. 2020 also saw the company expand its clientele to West Sussex and Hampshire; highlights included completing on a New Forest thatched cottage in less than a month and securing a £2.5 million purchase in Esher's Claremont Estate. Founder of the company, Richard Winter said: "I have always wanted to have my own business but I was having so much fun working with my last team, it never felt like the right time. When I turned 50, I thought I had to do it now as there would never be a good time, and decided to give it a go. I didn't plan to be launching in the middle of a pandemic but it helped focus my mind and my desire to succeed." richard-winter.com
20 January
PAUL Bakery Offers Free Hot Drinks to NHS & Emergency Services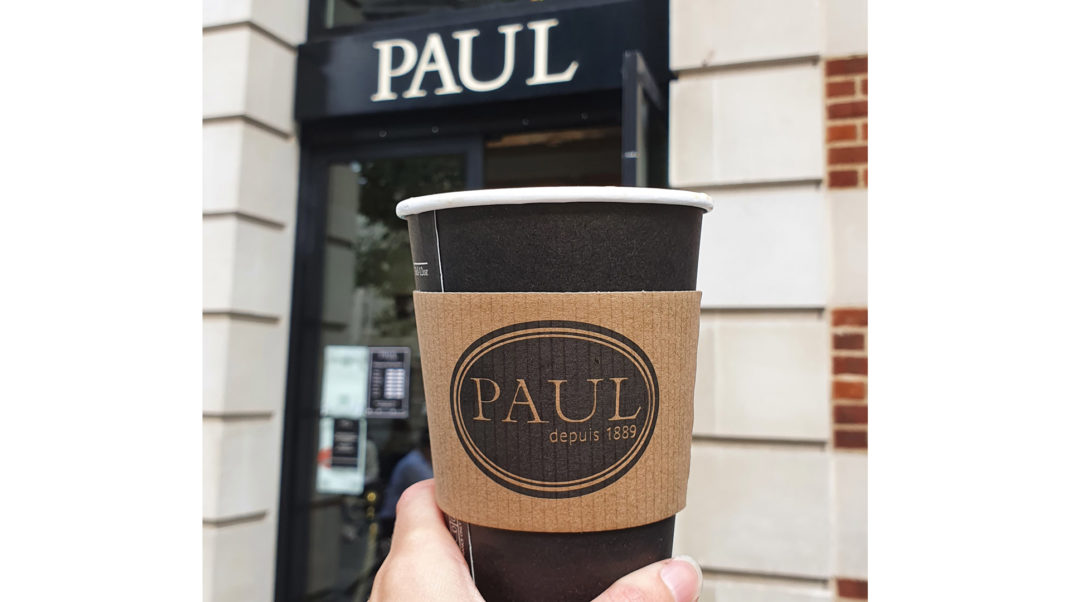 Renowned bakery and patisserie PAUL – in which there are 28 shops across London and Oxford – has announced the return of its free coffee and tea offer for all NHS and Emergency Service workers. The initiative initially launched in March of last year, and has since provided an impressive over 5,500 free takeaway coffees and teas to Covid-19 frontline workers. A ten per cent discount on any in-store purchase has also been granted to NHS staff and Emergency Services, whilst the bakery is also donating unsold food and bread pudding to The Felix Project, which delivers surplus food to those who need it most.
Covent Garden Launches Digital Hub
Covent Garden is set to provide some much-needed entertainment with the launch of its brand new digital hub. From DIY meal kits courtesy of Floral by LIMA and Cinnamon Bazaar to virtual retail services from the likes of Burberry and Tom Ford, the new virtual platform hopes to "bring the magic of Covent Garden to all". Theatre enthusiasts can enjoy exclusive video content from the Royal Opera House, whilst beloved independent toy store Benjamin Pollock's Toyshop will be teaching little ones how to create their very own theatre at home. What's more, Covent Garden has also launched a Spotify channel featuring a range of brand playlists and songs which resonate with the renowned destination. If you're missing a trip to the West End, this might just raise your spirits. coventgarden.london
Thortful Launches Initiative to Create & Send Valentine's Cards to the NHS
Greeting cards company thortful, in partnership with One Minute Briefs, has launched a heartfelt initiative to send some love to the NHS this Valentine's Day. The card marketplace is asking people to create their very own Valentine's cards this year, which are then produced by thortful and sent directly to hospitals, whilst simultaneously raising money for the NHS and mental health charities. thortful said of the initiative: "We want to show our support and love for all of the NHS staff working so hard throughout the pandemic and, with the distressing news this week that mental health is deteriorating amongst frontline NHS workers, it's more important than ever to demonstrate how much we love them."
18 December
Flemings Mayfair Provides Homeless Charity with Over 1,500 Meals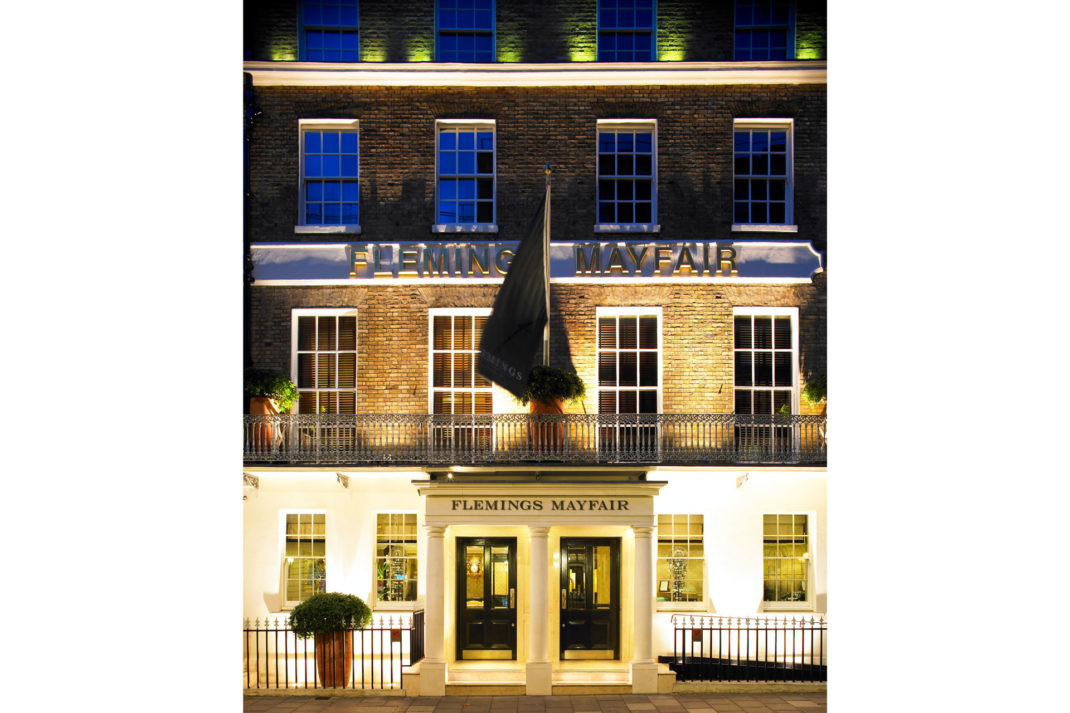 Luxury London hotel Flemings Mayfair's resident restaurant, Ormer Mayfair has donated an impressive over 1,500 hot meals to homeless organisation Charity Begins at Home. Over the past six months, the renowned restaurant has been providing the charity with 50 hot meals each week as part of its 'Wednesday Charity Bike Project'. This coming Wednesday (23rd) will see a festive feast delivered, along with an array of gifts, winter warmers and more.
Tate Liverpool Exhibition Pays Tribute to NHS Workers
A new exhibition at Tate Liverpool of New York-based artist Aliza Nisenbaum's works features an array of portraits dedicated to Covid-19 key workers. The vibrant, large-scale paintings feature NHS staff from Merseyside hospitals, from a respiratory doctor to a hospital porter, professor of Outbreak Medicine and more. Of the exhibition, Nisenbaum said: 'I've spoken online with 25 people who work in the healthcare sector in Liverpool. These conversations have provided a fascinating window into each person's life as a key responder during the Covid pandemic. I have been deeply moved by these stories of service and selflessness, and of resilience through team work and humour. And I am very excited to create a tribute to each individual I've met through painting.'
Self-Taught Lockdown Photographer Shortlisted for National Photography Award
View this post on Instagram
Laura Lake, a pub assistant manager who taught herself how to use a camera and zoom lens throughout lockdown, has been shortlisted for a British Photography Award for her spectacular shot of a newborn seal in Horsey Gap, Norfolk. The new-found photographer said, as reported by the BBC, that 'never in a million years did I expect to be shortlisted'. Source: BBC
Cartoonist Charlie Mackesy's Drawings Inspire Hope Across UK
View this post on Instagram
Artist and author of The Boy, the Mole, the Fox and the Horse, Charlie Mackesy's inspirational drawings have been bringing a sense of hope to hospitals, homes and schools across the UK. The cartoonist, whose 'Love Wins' T-shirts raised over £2million for Comic Relief this year, said to the BBC: 'I'm just a strange person scribbling away in the corner of the room. If you can just contribute to that drop of salt you're putting in the soup of someone's thinking, it's a really moving thing for me.' Source: BBC
Ocean Bottle Collects Over 1,000,000kg of Ocean-Bound Plastic
View this post on Instagram
The team behind the award-winning Ocean Bottle, which removes 1,000 ocean-bound plastic bottles with every sale, has announced the collection of over 1,000,000kg of plastic since its beginnings – the equivalent of seven blue wales in weight. The brand, whose commitment to stopping ocean plastic has garnered a number of sustainability and business awards, is hoping to have collected an incredible 80million kgs by 2025.
11 December
BBC Radio 4 Launches its Annual Christmas Appeal in aid of the Homeless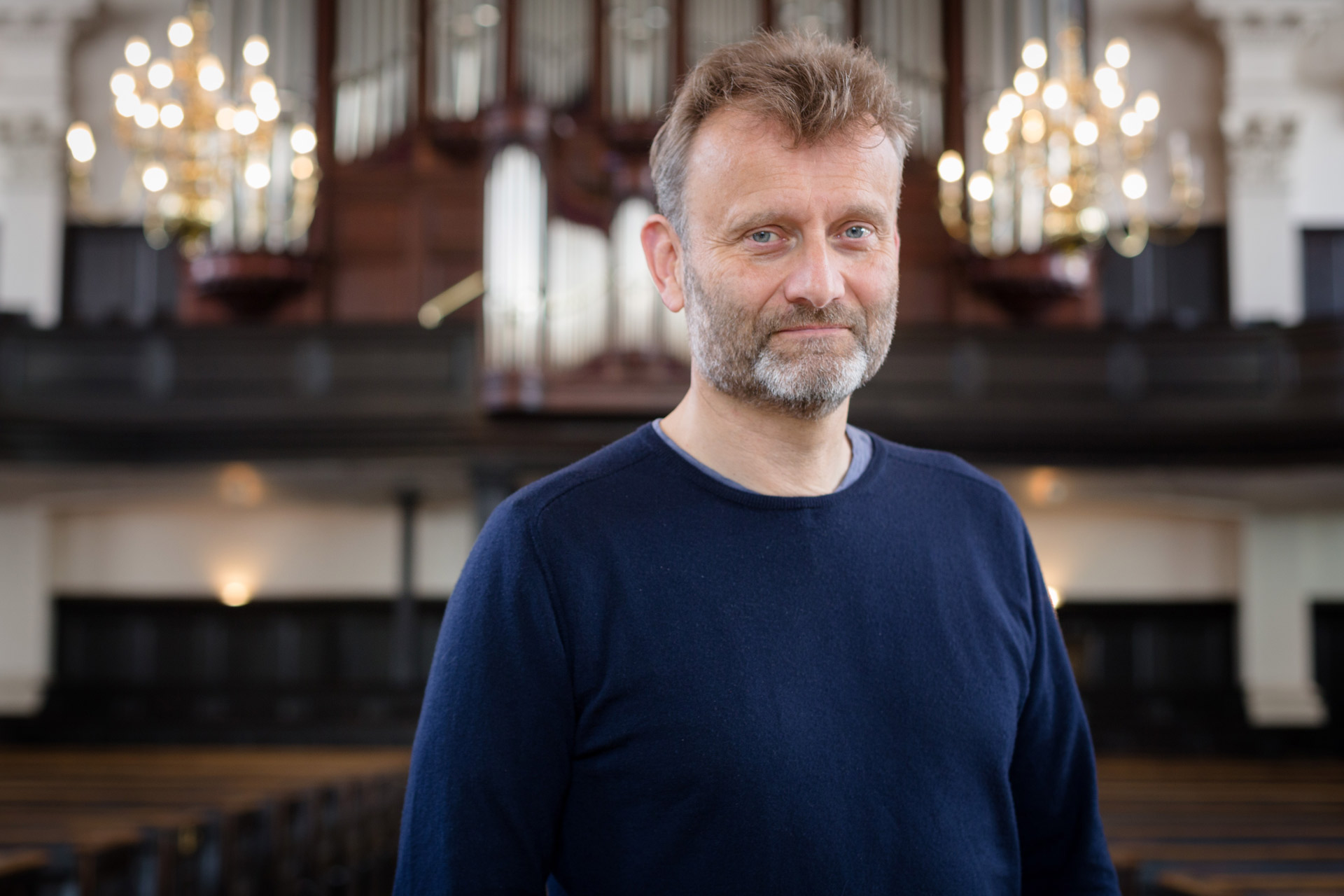 British actor and comedian Hugh Dennis is fronting BBC Radio 4's annual Christmas Appeal this year, which aims to unlock a brighter future for people facing homelessness this winter. The campaign – which is now in its 94th year – runs in collaboration with St Martin-in-the-Fields Charity, and last year raised a whopping £4.2 million. bbc.co.uk
Childrenswear brand La Coqueta makes environmental pledge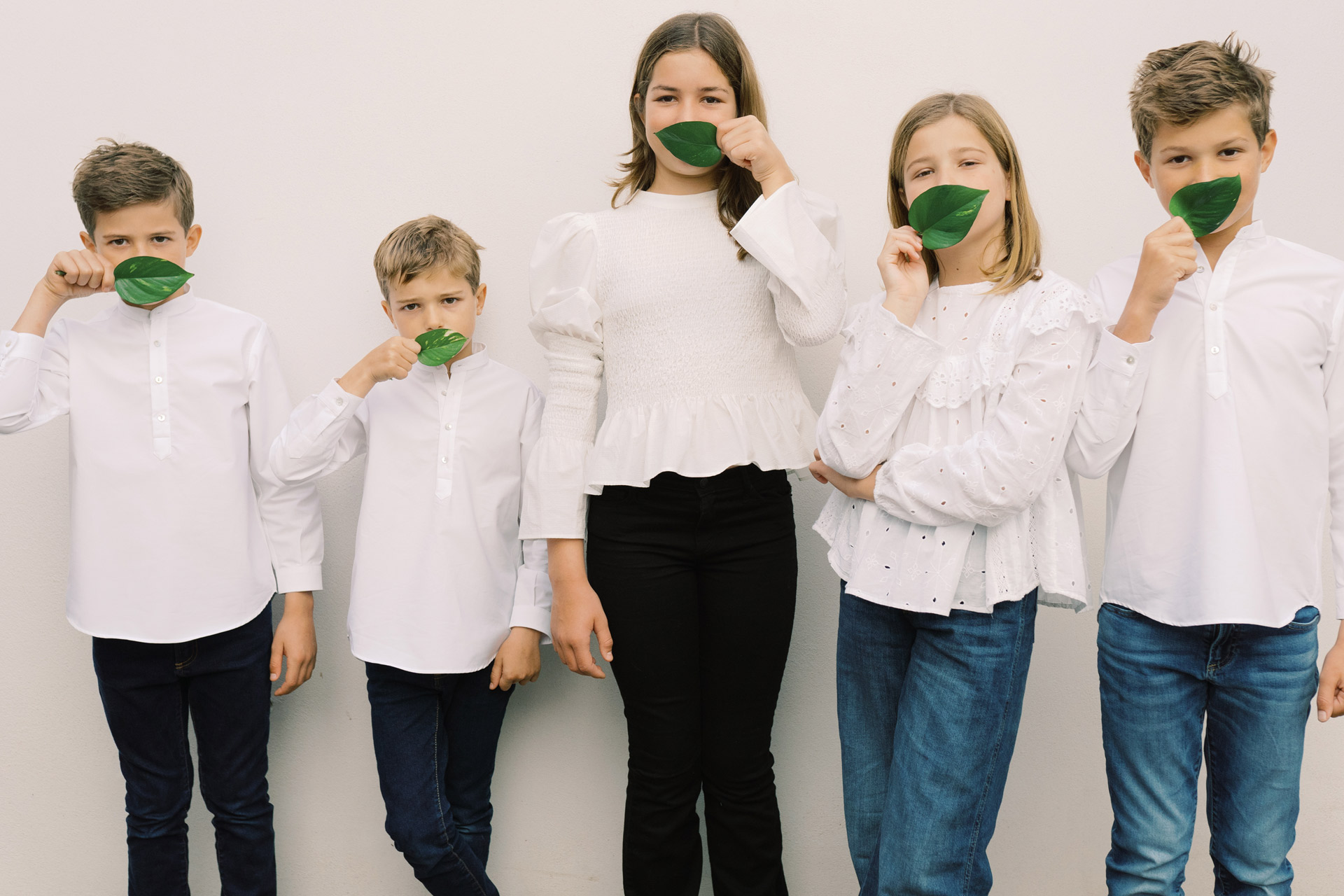 Spanish childrenswear brand La Coqueta has pledged to plant one million trees in areas of deforestation in the next four years as part of a partnership with Plant-for-the-Planet, an environmental initiative set up in 2007 with the goal of planting a trillion trees worldwide. La Coqueta's new campaign will involve planting trees in areas of Spain and Mexico, including Granada, Doñana and the Yucatán Peninsula. forest.lacoquetakids.com
Jewellery action raises £30,000 for charity
Fellows Auctioneers has helped raised £30,000 for a number of charities through items from its December Silver & Costume Jewellery sale, including Alzheimer's Society and Birmingham Children's Hospital.
The Shard reveals new phase of festive lights display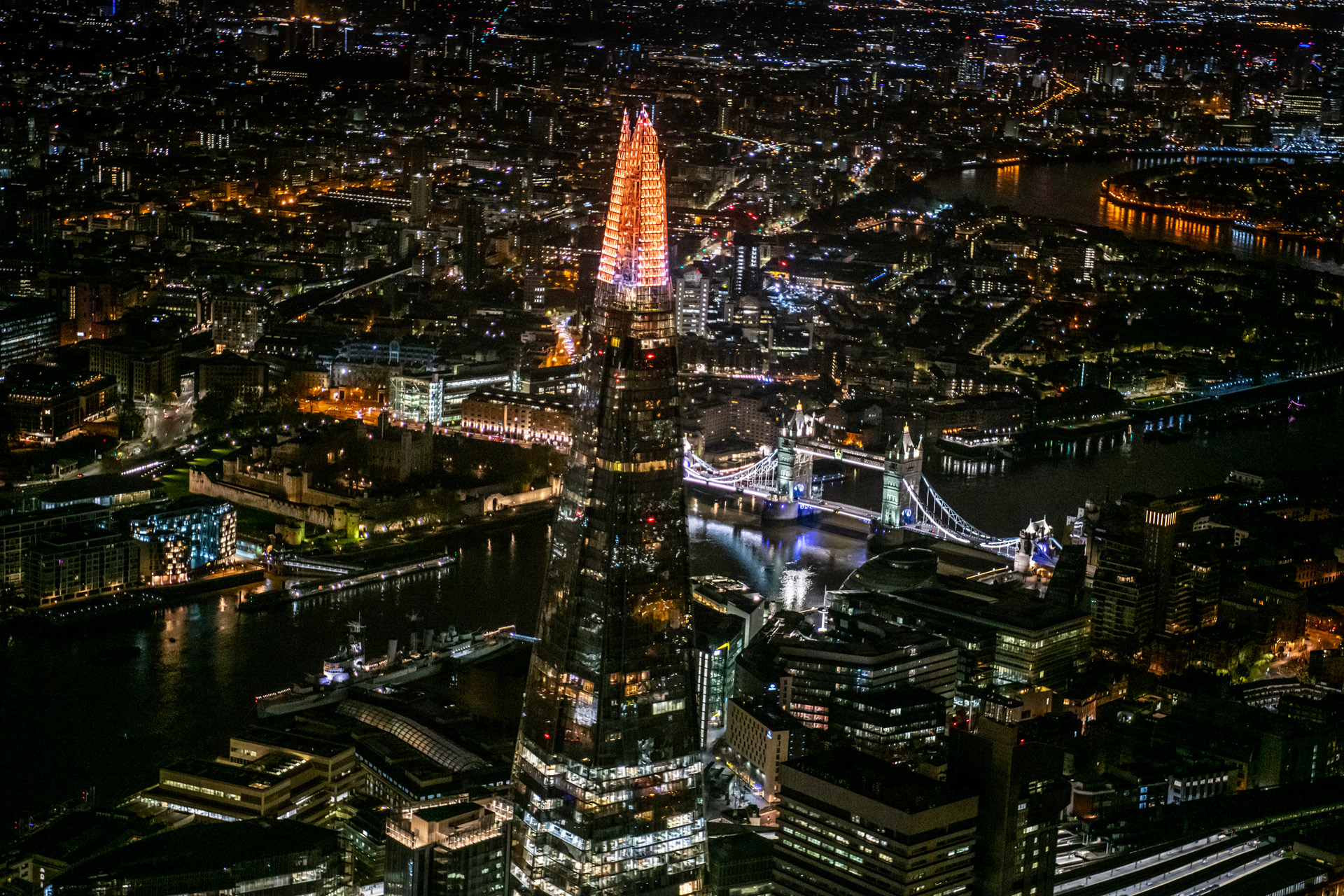 Tonight, the top 20 storeys of London's tallest building, The Shard, will light up in gold, red and green as a mark of festive cheer. This is the second phase of Shard Lights 2020, which launched on 26 November to show gratitude to all NHS staff and key workers across the UK for their work to keep the nation safe throughout the pandemic. Continuing with the morse code theme, the new phase of lights will spell out 'Season's Greetings' to Londoners over the festive period. the-shard.com
UK supermarkets cut down on single-use plastic in Christmas ranges
Supermarkets including Waitrose, Marks & Spencer, Tesco, Asda and Morrisons have announced efforts to reduce the plastic used in their Christmas ranges. Tesco, for instance, has removed more than 20m pieces of single-use plastic from its seasonal range, including crackers, cards and lights. Source: Positive News
4 December
Choose Love Returns to London With Carnaby Pop-Up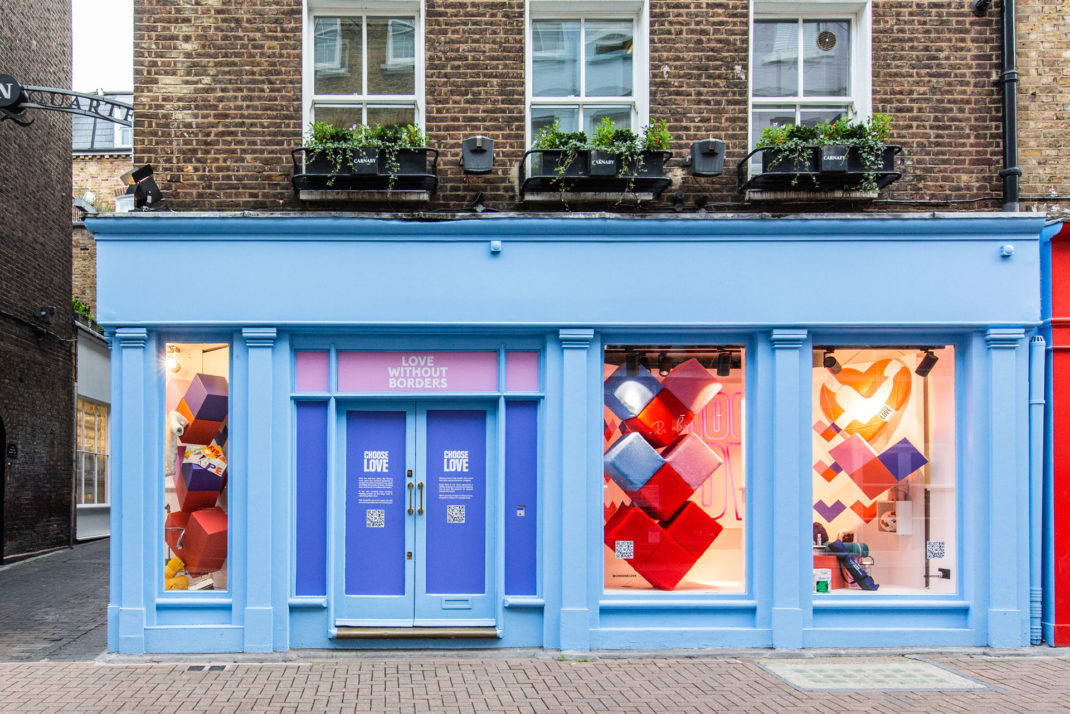 The Choose Love pop-up is back for 2020 (perhaps when we need it most), this time situated on Soho's Carnaby Street, giving shoppers the chance to give back this Christmas. Not just your average shopping experience, the only things on offer at this exemplary store are products and essentials for refugees and displaced people in need, from wash bags to winter clothing, and a new Covid-19 support pack. The essential items – plus a range of bespoke e-gift cards – are also available to purchase online, with prices ranging from £5 for an emergency blanket to £550 for the entirety of the store's products. What's more, this year's Carnaby Street lights have been designed in partnership with Choose Love, comprising of pink neon lightboxes and an array of uplifting messages encouraging everyone to 'choose love' this festive season. 3-24 December, 24 Carnaby Street, London, W1F 7DB, choose.love
View this post on Instagram
BBC Announces The Vicar of Dibley Return With Three Christmas Specials Set to Air this Festive Season
The BBC has announced that much-loved British sitcom The Vicar of Dibley – which stars Dawn French as vicar of a small Oxfordshire village – will return to screens this December with three 10-minute lockdown-themed Christmas specials. The Vicar Of Dibley at Christmas will air across three weeks, followed by a 30-minute compilation episode set to be shown around Christmas. Of the show's return, creator Richard Curtis said: "Like every village in the country, there's been a lot happening in Dibley this year – and Dawn has got a lot to say about it." Source: BBC
The Savoy Supports Hospitality Workers & The Homeless with Christmas Charity Wishes Initiative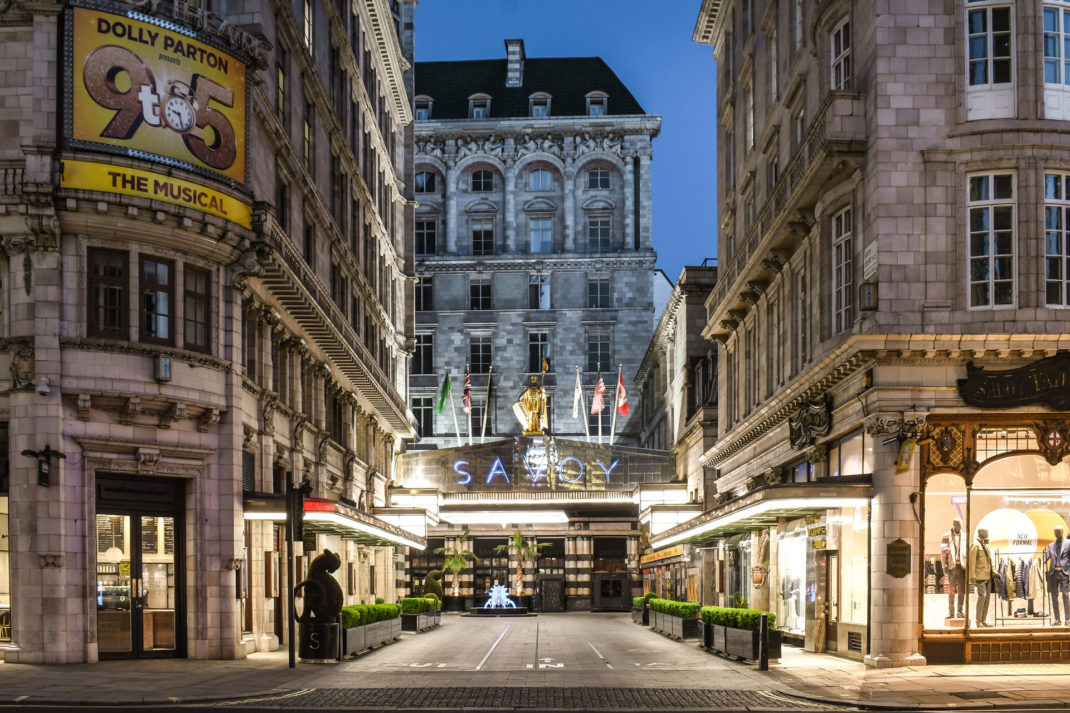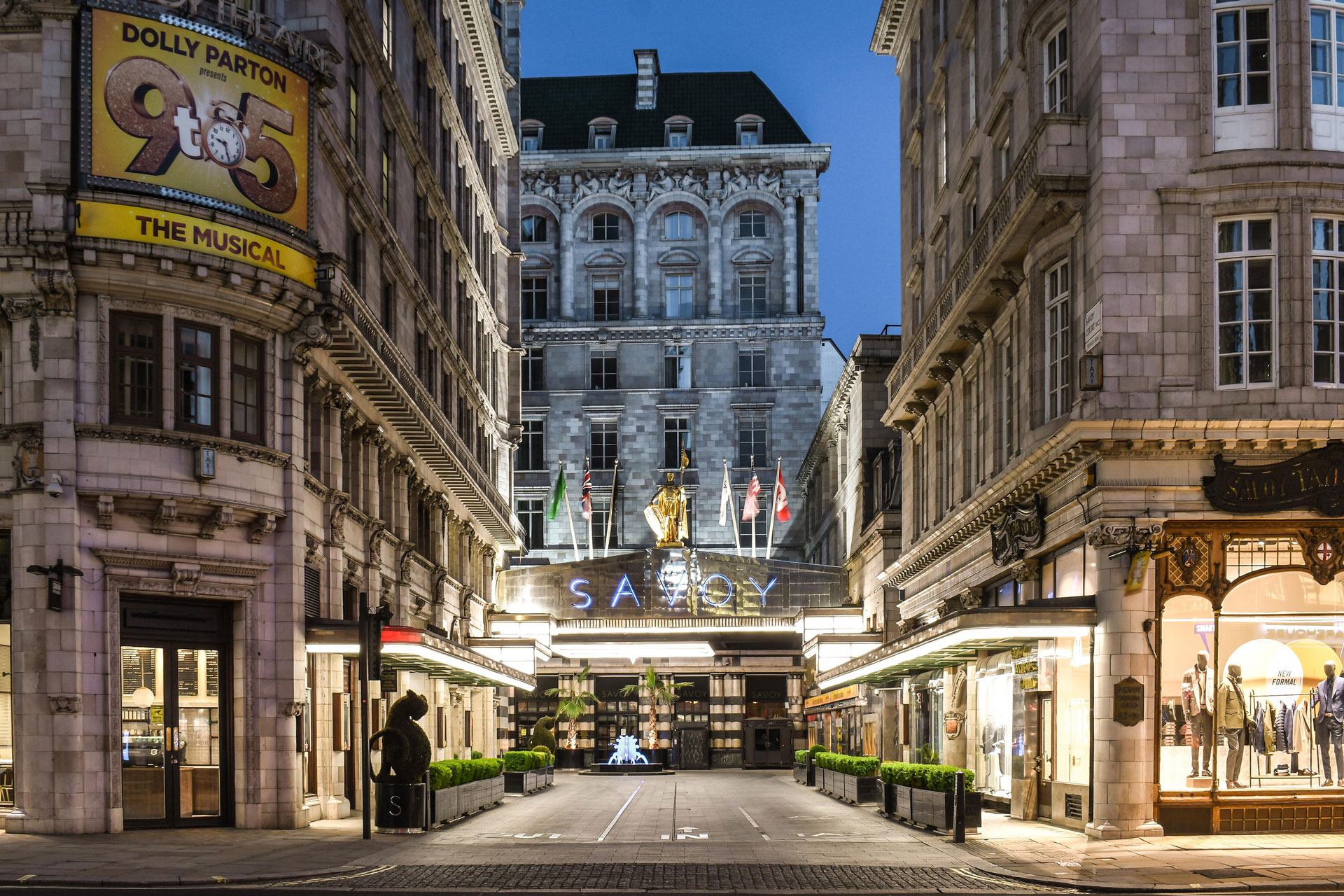 Luxury London hotel The Savoy is rewarding kindness this festive season with the launch of a new campaign, Festive Wishes from The Savoy. The renowned establishment is encouraging people to nominate someone who has been notably helpful or compassionate this year, giving them the chance to delight in a special Savoy experience of their choice. Each wish requires a donation of £5 which will in turn be donated to Hospitality Action and homeless charity The Connection at St Martin in the Fields. 'Wishes' – which could include the likes of afternoon tea in the hotel's Thames Foyer or a cocktail masterclass at the Beaufort Bar – can be made via savoychristmas.com or in person at the hotel, in which 25 will be chosen at random from 1 December. 
Online Retailer 
Rites Announces Charity Auction to Raise Funds in the Fight Against Racism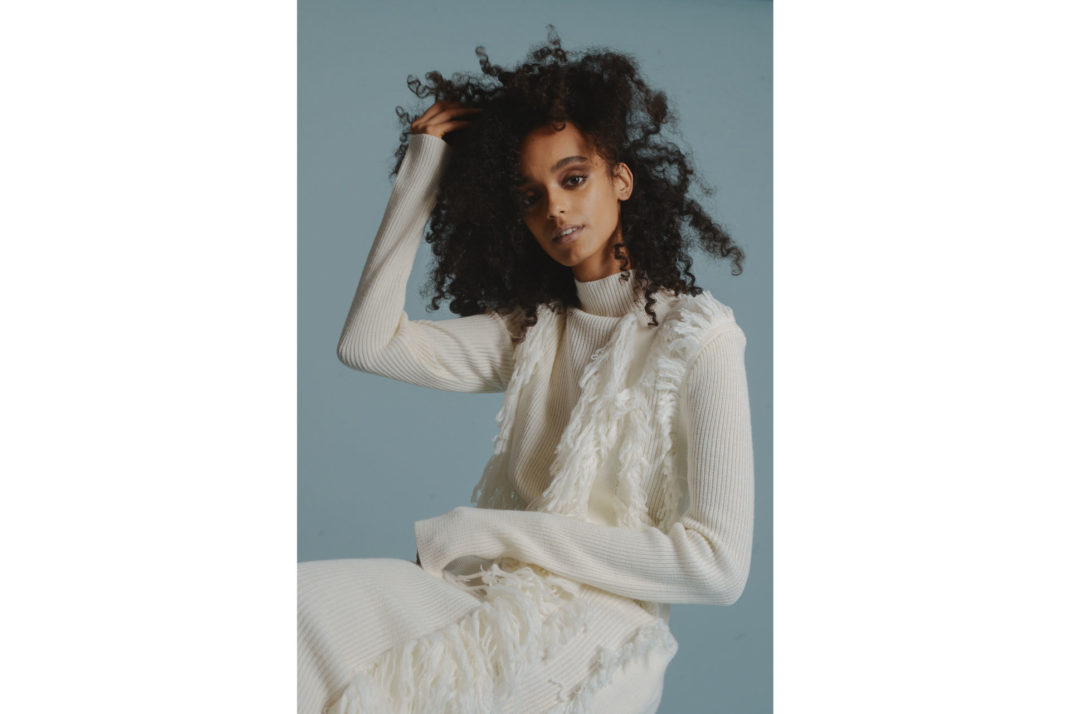 Luxury resale site Rites is hosting a virtual charity auction to raise funds for the Stephen Lawrence Charitable Trust. More than 50 luxury brands and designers – from Shrimps to Stella McCartney, Cecilie Bahnsen and Saint Laurent – have offered a range of items, in which the entirety of proceeds raised will be donated to the charity which tackles racism and inequality. Auction takes place on 12 December at 10am. Register now at rites.co
3 December
Buchanan Studio Paints London with Series of Uplifting Messages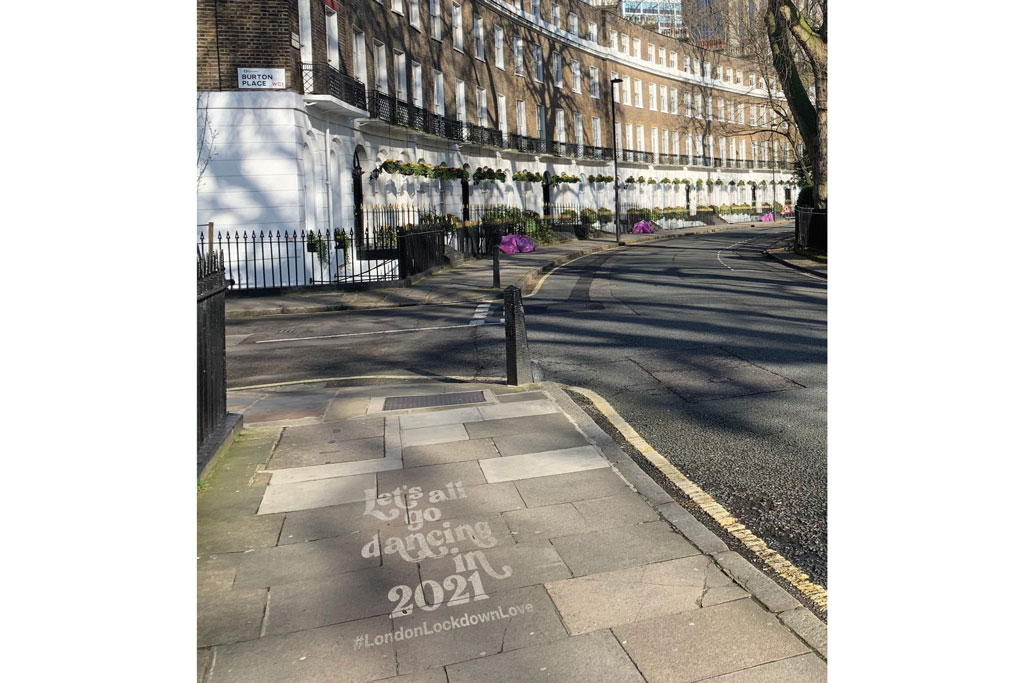 Following such a tumultuous year, creative designers at Buchanan Studio are bringing joy to the capital with a series of uplifting 'reverse graffiti' messages dotted around 20 London locations. From 'Keep Going, You've Got This' to 'Let's All Go Dancing In 2021', the inspiring messages reflect on what has inevitably been a difficult year, with the aim of boosting morale and inciting feelings of merriment across the final days of 2020.
27 November
Sir Quentin Blake Amongst Artists Donating Works to Auction in Aid of Zoë's Place Baby Hospice
Renowned cartoonist and illustrator Sir Quentin Blake is one of many artists who have donated works to an art auction in aid of Zoë's Place Baby Hospice. Set up by parents' fundraising group, Little Fighters, the auction has featured over 50 works from artists spanning the midlands, Cambridge, Hay-on-Wye and beyond. The remainder of artworks available – including Blake's signed 'Giant Stork with its Chick' – can be viewed and bid on via ebay.co.uk. Auction ends on 28 November. 
Life Kitchen's Ryan Riley Launches 'A Life Kitchen Christmas'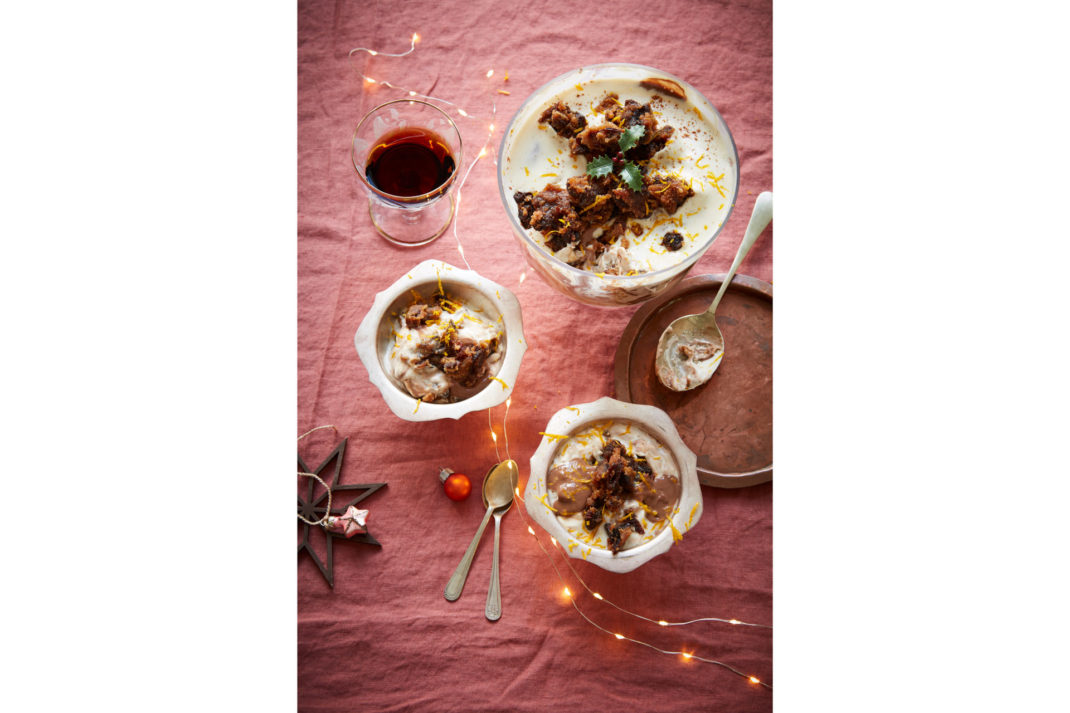 Chef and founder of Life Kitchen, a not-for-profit cookery school for those cancer sufferers, Ryan Riley has launched his second cookbook just in time for Christmas, A Life Kitchen Christmas. The free, limited edition cookbook, created in partnership with Moorish and featuring over 20 seasonal recipes, hopes to make Christmas hosting easier and more enjoyable for cancer patients and their families this year, taking careful consideration of the way in which taste and sense are impacted by cancer therapies. Pre-order at lifekitchen.co.uk
Gillian Anderson, Anish Kapoor, Ncuti Gatwa and Others Become Ambassadors for Good Chance Theatre Project The Walk
A number of renowned personalities, including Gillian Anderson, Anish Kapoor, Ncuti Gatwa and Michael Morpurgo, have joined forces as official ambassadors in support of Good Chance Theatre's new travelling production The Walk. The inspiring project – which aims to raise awareness surrounding at-risk and displaced refugees – sees the curation of a 3.5m high puppet of a nine-year-old Syrian refugee girl who has travelled across Turkey and Europe in search of her mother, encompassing the message "Don't forget about us". Support The Walk by donating via walkwithamal.org
WaterAid Takes to The V&A with 144 Pairs of Wellies
International charity WaterAid took to The V&A's gardens earlier this week to raise awareness about the millions of people who do not have access to clean drinking water. 144 vibrant pairs of wellies – representing the 144 million people forced to drink from lakes, puddles and ponds every day – were placed on display, in which ambassador, baker and author Nadiya Hussain states "WaterAid's Future on Tap appeal will help transform lives for families around the world so they can give their children the future they deserve." Donate via wateraid.org
Convent Garden Auction Aims to Raise over £9k for Homeless Charity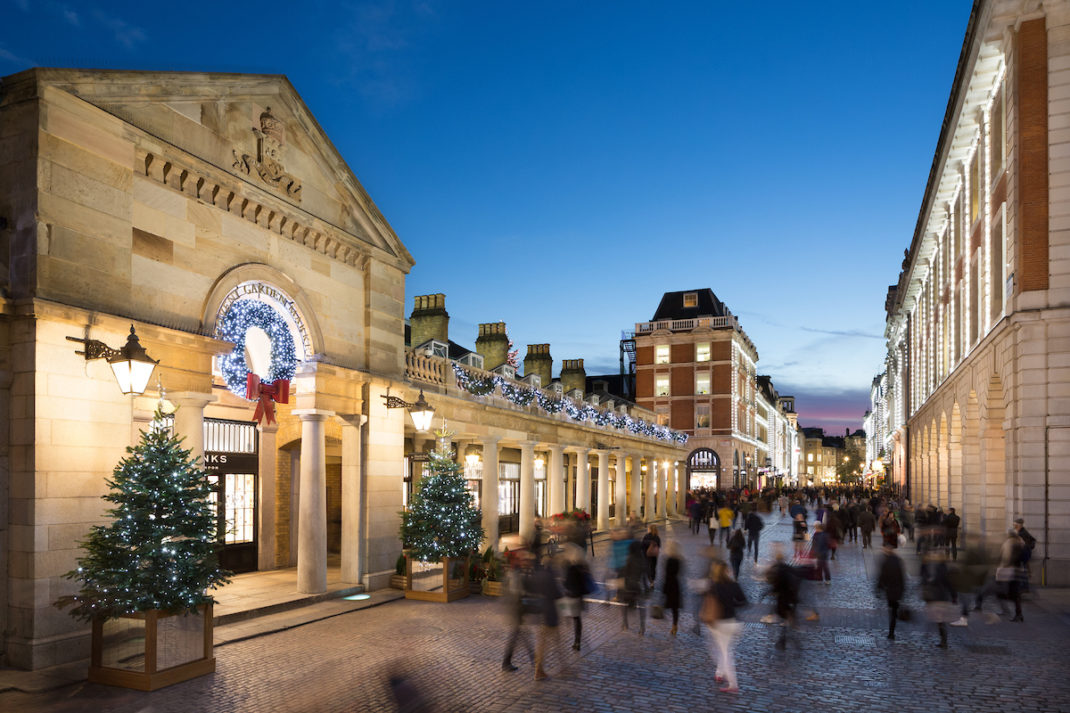 One of London's best-loved destinations, Covent Garden is launching a special charity auction in order to raise funds for Only a Pavement Away, a charity which supports homeless people living in the capital. Titled 'A Gift For Good', a number of Covent Garden restaurants, stores and hotels have offered over 40 gifts and experiences, including a cooking masterclass with Darjeeling Express' Asma Khan, an overnight stay at the NoMad London, £100 dining vouchers, hampers, beauty hauls and more. From 9am on 26 November – 9pm 29 November. coventgarden.london
24 November
David Taggart Photographs Displayed Across Kensington and Chelsea to Raise Funds for CW+
View this post on Instagram
A number of photographs shot by award-winning photographer David Taggart have been displayed across Kensington and Chelsea within shops forced to close due to the second national lockdown. The heartening fundraising initiative – founded by author and photographer Maryam Eisler, as well as arts patrons Maria Sukkar and Shirley Elghanian, and titled the Republic of YOUmanity – will run until 13 December, in which 30 shops are displaying the large-scale humanity and community-inspired images. Each of the photographs are also up for sale, with all proceeds donated to the official charity of Chelsea and Westminster Hospital NHS Foundation Trust, CW+, in which the aim is to raise £50,000 to fund a number of vital projects. Eisler said of the project:
"We should be concentrating on humanity and the qualities that make us human, namely compassion, inclusivity and empathy, during this time of disconnectedness and isolation. Art has the power to connect us all, enabling dialogue. It's time to put traditional limitations aside and concentrate on helping one another and coming together as a community."
Purchase a limited edition signed print for £100 per A2-sized photograph (plus shipping). Only ten prints are available per photograph, from a selection of 50 images. This initiative is generously supported by the Youmanity Charitable Organisation.
23 November
The Queen and The Duke of Edinburgh Celebrate 73rd Wedding Anniversary
View this post on Instagram
Last Friday marked the 73rd wedding anniversary of The Queen and The Duke of Edinburgh, of which the family has released a photograph of the couple together on their honeymoon at Broadlands in Hampshire in 1947.
Susie Atkinson Launches 'Stitching in Style' Initiative to Raise Funds for Age UK
View this post on Instagram
Susie Atkinson is supporting Age UK Hammersmith and Fulham with her new initiative 'Stitching in Style'. The interior designer is inviting members of the public to join her in creating a collaborative patchwork quilt which will be later sold at auction in order to raise vital funds for the charity.
Author Douglas Stuart Awarded Booker Prize 2020
View this post on Instagram
Author Douglas Stuart has been awarded the Booker Prize 2020 for his astonishing debut novel Shuggie Bain in which, as Chair of judges Margaret Busby stated to the BBC, the judges' decision was unanimous and only "took an hour to decide".
Tiny Owl Rescued from Rockefeller Center Christmas tree
View this post on Instagram
BBC last week reported of a tiny saw-whet owl having been discovered in New York "clinging to the Rockefeller Center Christmas tree", which had journeyed from Oneonta to the city. Rockefeller, as the bird has now been named, is now making a healthy recovery at the Ravensbeard Wildlife Center and will later be released back into the wild.
The Shard Announces Christmas Light Display Dedicated to NHS
View this post on Instagram
London's The Shard has announced the return of its Christmas lights display – set to launch on 26 November – which will this year pay homage to the NHS with a commemorative blue and white theme.
16 November
Four-Day Bank Holiday Weekend Announced to Celebrate The Queen
View this post on Instagram
Last week it was announced that a four-day Bank Holiday weekend will take place in June 2022 in celebration of The Queen's Platinum Jubilee, by which she will have reigned for 70 years – the longest of any British monarch. Image: @theroyalfamily
Joe Wicks Raises Over £2Million for Children In Need
View this post on Instagram
On Friday morning, 'the nation's PE teacher' Joe Wicks completed an incredible live 24-hour workout challenge, in which he has now raised over £2m for BBC Children In Need. The fitness expert and author was joined by the likes of Louis Theroux, Sam Smith and Mel C throughout the challenge, completing an array of workouts from HIIT to rowing to yoga. Image: @thebodycoach
Isabel Marant, Pierre Yovanovitch & More Design Fans For Charity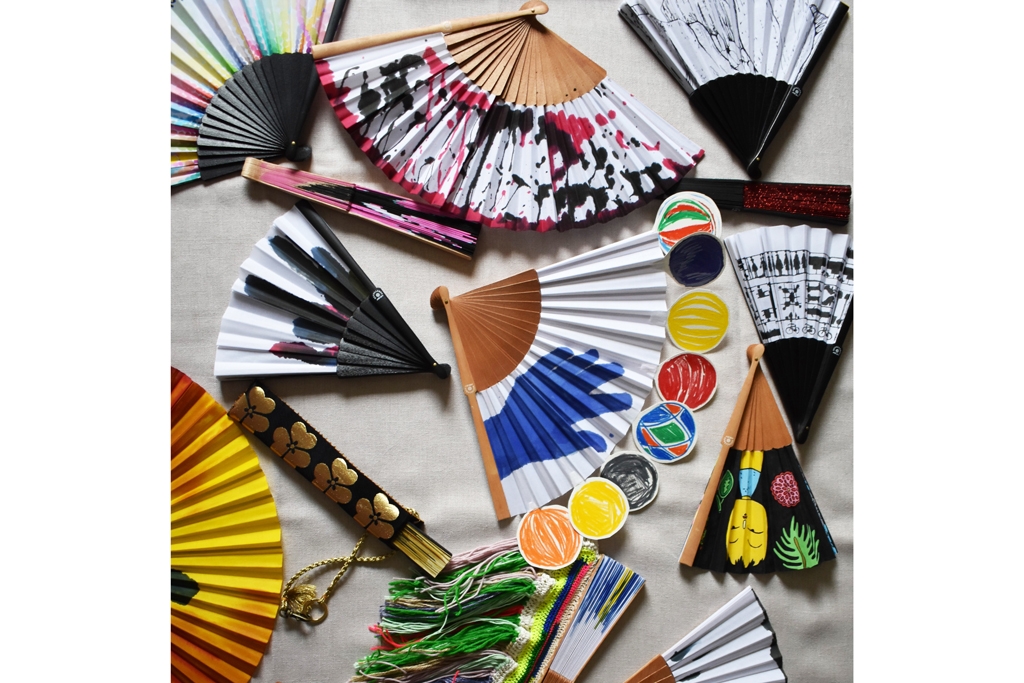 Contemporary art and design platform The Invisible Collection has partnered with the 'house of luxury fans' Duvelleroy and artist Jose Levy to launch the charitable auction Fans for HeART, in which 37 multi-hued fans produced by an array of leading artists, illustrators and designers – from Isabel Marant to Pierre Yovanovitch – will be auctioned to raise funds for  La Fondation des Artistes. The designs will be showcased at the Joyce Gallery in Paris' Palais Royal from 17-30 November, and you can bid online via theinvisiblecollection.com
Joules Gives Back with New Festive Collection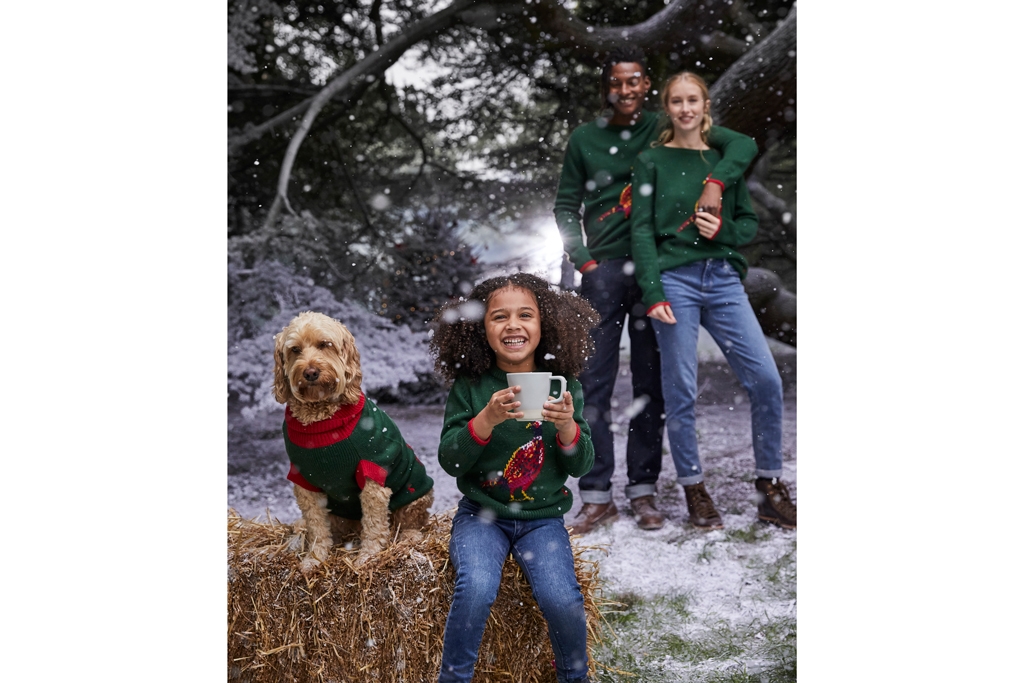 British retail brand Joules has launched the Joules Woodland Edit, a country-inspired collection produced in partnership with The Woodland Trust, in which one tree will be planted for every item purchased – the perfect gift for Christmas. The new collection – which comprises an array of cosy knits, festive dog jumpers, scarfs, tote bags and more – aims to support the Trust's initiative to plant 50 million new trees by 2025.
Stephen Fry to Host Quintessentially's Charity Christmas Concert
View this post on Instagram
National treasure Stephen Fry is set to host Quintessentially's annual Christmas concert on 1 December in order to raise funds for both The Felix Project and The Childhood Trust. Taking place online this year, the Fayre of St James Christmas Concert will see appearances and performances from the likes of Jack Whitehall, Craig David, Simon Cowell and more, in which viewers can tune in for just £30. quintessentiallyfoundation.org
24 July
UK Government Vows to Protect Environment Amid Coronavirus Recovery
Environment Secretary George Eustice has announced that protecting the environment will be a key part of the UK's coronavirus recovery and stated that leaving the EU will in fact enable the country to further safeguard its green spaces. The MP also announced that a £5m pilot project will be implemented in order to develop the science necessary to protect the environment. He said: "There is no point leaving the EU to keep everything the same. The old model (including EU farm subsidies) hasn't stopped the decline in our natural world. We must think creatively, to innovate and to avoid clinging to procedures just because they are familiar. On environmental policy, we can do better." Source: BBC
Dior Hosts Uplifting Cruise Show in Italy
Despite the ongoing pandemic bringing the fashion world somewhat to a halt, Dior went ahead with the showcasing of its new cruise collection on Wednesday evening with an inspiring socially-distanced show at Lecce Cathedral in southern Italy's Puglia region. Of course, the virus had its impact: models walked two metres apart, while audiences were physically absent – though the show was available to stream. Artist Marinella Senatore designed the uplifting and illuminated set which featured timely phrases evoking a sense of optimism such as "We rise by lifting others", while the show paid tribute to Puglia's "crafts and traditions" featuring pizzica folk dancing and locally-sourced materials used in the recreation of the Dior Bar jacket. Chairman and chief executive of the French fashion house, Pietro Beccari said of the show: "There is huge emotion tonight because everyone gave the last drop of energy in a difficult situation, here in Puglia and all over France and Italy, to help us pull together the collection." Source: The Guardian
Restrictions to be Placed on Unhealthy Food Advertising
In an attempt to gain control of the UK's current high levels of obesity, Boris Johnson will allegedly announce a series of new restrictions on the sales of unhealthy foods in Britain, as well as the implementing of a pre-watershed ban on the advertising of junk foods, the Financial Times reported. Other plans might include compulsory calorie counts on restaurant menus and supermarket promotion limitations. Source: Independent
Photos of Prince George Released to Celebrate his Seventh Birthday
In honour of his seventh birthday, two delightful photos of Prince George were released last week, both of which were taken by the Duchess of Cambridge earlier in the month. His Royal Highness, set to be England's 43rd monarch, is all-smiles in the images which were posted on the official Instagram account of The Duke and Duchess of Cambridge, in which the caption stated that they were thankful for all the Prince's kind birthday wishes. Source: BBC
Prezola Enables Wedding Couples and Guests to Give Back
Renowned wedding gift list company Prezola has extended its social gifting concept in order to encourage friends and family of wedding couples to "commit to acts of kindness" or fundraise for a good cause. Guests can, for example, vow to donate leftover wedding flowers to local hospitals, pledge to support a small business or make a donation to NHS Charities Together. The clever initiative aims to help soon-to-be newlyweds and their guests give back to those in need as they plan their big day. Brand content manager at Prezola, Lauren Stuckes said: "2020 has seen couples looking for ways to be 'socially conscious' and with human acts of kindness being more important now than ever we wanted to expand our offering of social gifts to reflect that. Listening to the needs of couples is at the forefront of everything we do at Prezola and we are committed to continually evolving our service to meet those needs and remain relevant and reactive." prezola.com
17 July
Captain Tom Moore to Receive Knighthood at Windsor Castle
Captain Tom Moore, the 100-year-old former British Army officer who raised over £30 million for the NHS, will today (17 July) receive his merited knighthood from Her Majesty The Queen. The knighthood is set to take place in the form of an open-air ceremony in the quadrangle at Windsor Castle, in which the Queen will use her father, the late King George VI's sword to award Sir Tom with the insignia of Knight Bachelor. The ceremony will also mark the Queen's first in-person engagement since lockdown. Prior to the ceremony, Sir Tom stated on his official Twitter account that "It is going to be the most special of days for me." Source: Standard
Regent's Park Open Air Theatre to Reopen This Summer 
Regent's Park Open Air Theatre has announced that it will reopen this summer with a run of 70 live performances spanning August and September. The award-winning theatre, located at London's Regent's Park, will be the first theatre to open in the capital, kicking off with a concert staging of Tim Rice and Andrew Lloyd Webber's Jesus Christ Superstar on 14 August. 140 people, particularly those working within the theatre industry – an industry which has significantly suffered during lockdown – are being employed to assist with the run, while the venue has been limited to 390 seats to ensure safety for guests. Bookings available from 21 July 2020; openairtheatre.com
15 July
Theatre Support Fund+ Raises Quarter of a Million Pounds For Theatre Workers & NHS
The Theatre Support Fund+, a platform launched by theatre industry workers Chris Marcus and Damien Stanton, has raised a quarter of a million pounds for theatre charities Acting For Others and The Fleabag Support Fund, as well as the NHS COVID-19 Urgent Appeal. The Fund, which launched just eight weeks ago, creates and designs 'The Show Must Go On!' t-shirts based on the artwork of 16 renowned West End musicals – including Les Misérables, The Lion King and Wicked – in which an incredible 20,000 orders have been placed and shipped to more than 60 countries worldwide. The campaign has drawn in huge support from a number of renowned personalities, including that of Keira Knightley, Michael Ball and The Fleabag Support Fund founder Phoebe Waller Bridge. Chris and Damien said "We are incredibly overwhelmed with the generosity and support people have given to the theatre industry and with the government announcing arts funding, it is all moving in a very positive direction. However there are still individuals out there that need our help and we will continue to unite and work together to raise monies for these charities to help all of those that have been affected from the pandemic until the theatre industry is up and running again." theatresupportfund.co.uk
Wild Bison to Return to UK for the First Time in Thousands of Years
Thanks to a new initiative by the Kent Wildlife Trust and Wildwood Trust, a small herd of European bison is set to be released in the West Blean woods, near Canterbury, in the spring of 2022. Wild bison are close relatives of the now-extinct ancient Steppe bison, who roamed what is now England many thousands of years ago as part of a healthy ecosystem. The project aims to "promote stronger habitats by restoring natural processes that are able to withstand the current environmental crisis and species decline and in the long run, reverse it". The bison, initially limited to one male and three females, will come from the Netherlands or Poland, where previous releases have safely succeeded. Source: CNN
Nursing Home Residents Recreate Classic Album Art
David Bowie's Aladdin Sane, Adele's 21 and The Clash's London Calling are only a small sample of iconic albums re-created by the residents of Sydmar Lodge, a nursing home in Edgware. The creative series, touching and frequently hilarious, was the brainchild of Sydmar Lodge activities co-ordinator Robert Speker, and quickly went viral on Twitter after he posted the results in a thread. "It's been my job and privilege to keep [residents] entertained during the COVID crisis," wrote Mr. Speker on a GoFundMe page for the project. "Elderly people will remain in lockdown for a long time, and I want to make their time as happy and full of enjoyment and interest as possible." Proceeds from the fundraiser will be split between Dementia Friends UK, the Alzheimer's Society and Age UK. Source: Independent
Sydmar Lodge Care Home residents and carers have been recreating classic album covers. The home has now been in lockdown for 4 months. pic.twitter.com/XS5YQ4f1Sw

— Robert Speker (@robertspeker) July 10, 2020
10 July 2020
Quarantine Rules Relaxed For Overseas Travellers
Good news for holidaymakers; the government announced on Friday 10th July that travellers arriving in the UK from a select 75 countries – including France, Italy, Belgium and Germany – and British overseas territories will no longer have to undergo 14 day's worth of self-quarantine. However, Scotland will still require travellers returning from Spain to self-isolate. Source: BBC
Spas, Gyms & Outdoor Theatres Set To Reopen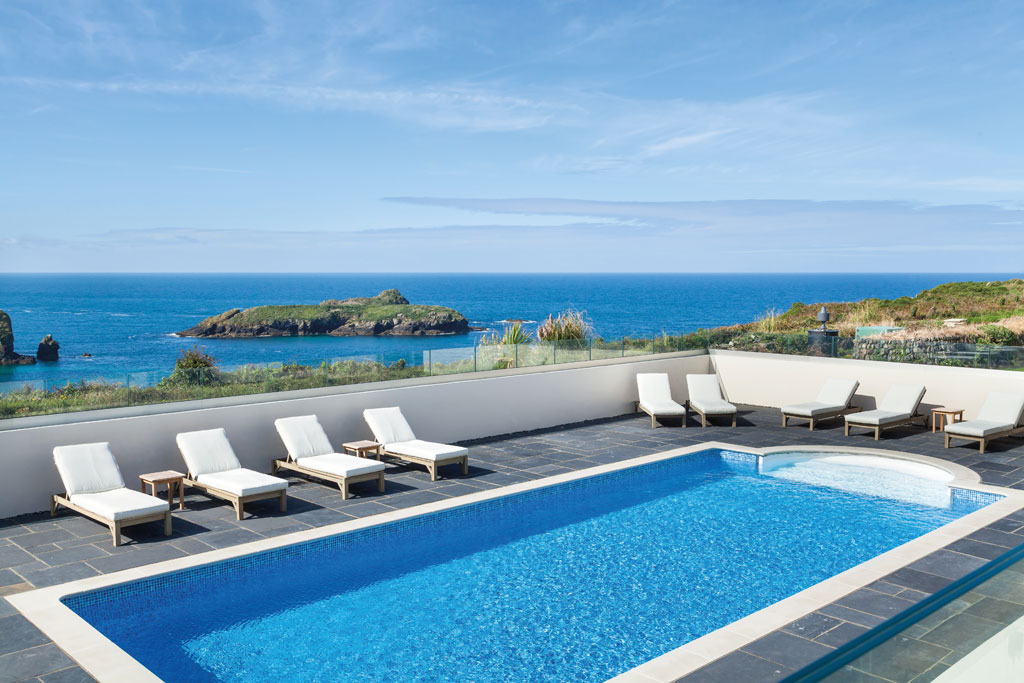 Finally, the news we had all been waiting for (besides hairdressers reopening their doors); a number of leisure facilities and beauty salons in England – including spas, pools, gyms and nail salons – have been given the green light to reopen following a government announcement. Beauty services and spas are able to reopen from today (13 July) with some restrictions placed on "high-risk services", whilst it was announced that outdoor pools and outdoor theatres were able to reopen at the weekend, from Saturday 11 July. Gyms and indoor swimming pools will subsequently open from 25 July. Source: BBC
8 July 2020
Cure3 2020 Announces Stellar Line Up
The Cure Parkinson's Trust in association with Bonhams and Artwise has announced a fantastic line-up of participating artists for Cure3 2020, the third edition of the selling exhibition to raise awareness and funds for curative Parkinson's research. With original artworks by more than 90 international artists including Frank Bowling, Anish Kapoor, Conrad Shawcross, Ron Arad, Rana Begum, Annie Morris and Idris Khan plus the likes of Giles Deacon and Roksanda Ilinčić from the fashion world. Artists are given a bespoke Perspex box 20cm by 20cm by 20cm to work with, with prices for the works to range from £500 to over £40,000. Cure3 will take place from 5 to 8 September, with all works available to view and buy at cure3.co.uk, and also presented in a showcase exhibition at Bonhams, London.
Follow The Story Of Rescued Endangered Sun Bear Mary
Meet Mary, the endangered sun bear Mary who was rescued from a tiny cage in Laos and nursed back to health. Mary, the five-month-old sun bear was rescued last year from an illegal bear bile factory. Mary's story is to be the subject of a new BBC documentary tracing her story as a house guest in Free The Bears CEO Matt Hunt's house on to a sanctuary. The documentary is to be called Bears About The House and airs on 15 July at 8pm on BBC2. "Part of me hates telling people about what's going on, but if people aren't aware then nobody will help us to do anything about it," says Matt. Source: iNews
7 July 2020
Boundary Boost For Suffolk Coast & Heaths
The Suffolk Coast & Heaths Area of Outstanding Natural Beauty (AONB) has had approval from the Secretary of State for Environment, Food and Rural Affairs to extend their boundary of protected land. The Surrey Hills AONB Board is hopeful that this may pave the way for their boundary extension hopes. "It is wonderful to see the Secretary of State announce this extension to the AONB, especially in the 50th anniversary year of its original designation," said Howard Davies, Chief Executive of the National Association of AONBs. "We look forward to what this now means for other landscapes like the Surrey Hills."
Oxford's Coronavirus Vaccine Test Results May Be Ready By August
The coronavirus vaccine developed by Oxford University is currently looking like the most likely candidate to produce the world's first Covid-19 vaccination. The vaccine is in three late-stage trials and it may be clear by the end of next month whether it is effective or not. If there is one trial showing efficacy it would allow a regulator to apprive the vaccine for emergency use, which would likely pave the way for high-risk groups to receive the vaccination by October. Full approval could come in early 2021. Source: iNews
Man Fights Of Australia's Most Deadly Snake While Driving
A 27-year-old Australian truck driver named 'Jimmy' has survived a fight with an eastern brown snake, a highly venomous snake that is responsible for the majority of Australia's snakebite deaths. Jimmy was on the highway in Queensland when he noticed the snake in his pickup truck. "The more I moved my legs … it just started to wrap around me. Its head just started striking at the (driver's seat) chair, between my legs," he said. He fought the snake off with a seat belt and a knife while trying to stop the vehicle, but feared he had been bitten while killing the snake. Since the snake's venomous bites are fast-acting and fatal, he sped toward a hospital before being pulled over by the police. "A brown snake or a tiger snake is in the back of the ute (truck), I think it has bitten me, it was in the car with me," Jimmy told the police on being pulled over. "You can feel my heart, mate." Source: CNN
3 July 2020
'Thank You' Flags & Messages of Hope Emerge Across London
Over 200 'Thank You' flags have been exhibited across the West End in celebration of the NHS' 72nd Anniversary. The commemorative display also pays tribute to those NHS workers and #OurHeroes who have valiantly dedicated their efforts to helping those most vulnerable amidst the pandemic – you'll find them displayed across Regent Street, Regent Street St James's, Oxford Street and Bond Street.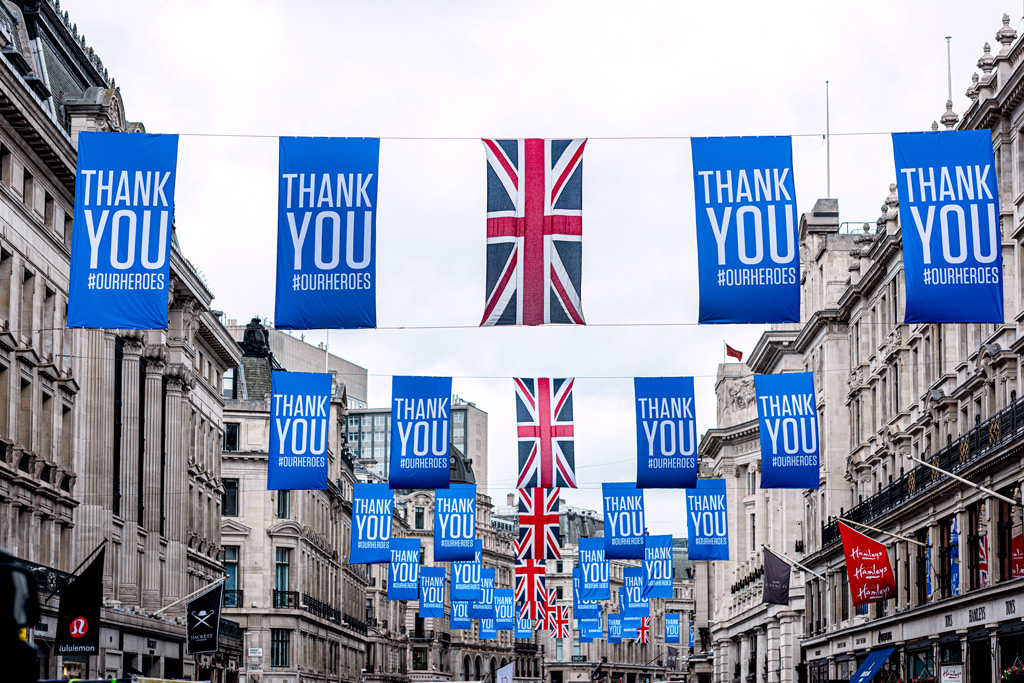 What's more, Grosvenor Britain & Ireland have also unveiled a series of flags comprising messages of hope and thanks across Mayfair & Belgravia, created by award-winning designer Alex Fowkes and artist Adam Nathanial Furman.
2 July 2020
Soho Is Open For Business
Following a campaign that received support from more than 6500 people, Soho is officially back in business as of Saturday 4 July. From 5pm each evening, 17 Soho streets will be pedestrianised allowing for area wide alfresco dining this Summer and giving the area's hospitality businesses a chance to get back on their feet. Many of the areas restaurants and bars will be opening with weekend-long offers and free drinks on offer, while many businesses will honour the efforts of the NHS by offering summer-long discounts to staff. Street closures will be in effect from 5pm to 11pm. Find out more at saveoursoho.co.uk
1 July 2020
NHS Staff Celebrate Hotels Opening Night
The Pig Hotels are marking their reopening this weekend by hosting members of the NHS and care workers that live or work within a 25-mile radius of each hotel. Part of the #treatournhs initiative treatournhs set up by founder Sarah White, there were 5,500 nominations on The Pig website and the hotel group is expecting a house party feel for opening night. Robin Hutson, Chairman of The Pig Hotels said: "I think it's true for most people in this country that in the past we have perhaps taken our NHS and Care workers for granted. Not so now! At this time when we really need them, the whole country is showing their deep appreciation and respect in many ways for how they put their lives on the line every day to keep us all safe." For guests wanting to stay at The Pigs after they re-open visit thepighotel.com
"Miracle Mal" Makes Full Recovery
You might have heard Sue Martin's interview with the BBC back in April, where she spoke about her husband Mal's battle with Covid-19. His outlook was bleak, his survival chances next to nothing, the family were granted permission to go to Mal's bedside to say their goodbyes. But against all odds, Mal is due back to his family home this week. Sue received thousands of messages of support from around the country. She told the BBC: "We are so, so sad for the families who did lose their loved ones to Covid, we send them lots of love and our deepest sympathies. But throughout this ordeal support has also come from another, totally unexpected source. So what I'd really like to say is thank you to the thousands of people, complete strangers not only from the UK, but Australia, Spain, Sweden, South Africa, New Zealand, around the world, who wrote to me, messaged me, left comments on social media, and others who held us in their thoughts for a moment. I can't describe what a comfort and help that was." Source: BBC
5-Year-Old Double Amputee Tony Hudgell Raises £1million
Tony Hudgell, 5, has raised more than £1million for the Evelina London Children's Hospital by walking 10km with two prosthetic legs. He initially hoped to raise £500 for the hospital that saved his life, and was inspired by his hero Captain Tom Moore who has since sent him a message of congratulations. Tony hugged adoptive parents Paula and Mark Hudgell at the finish line in his home town of West Malling in Kent. Paula said: "It is incredible to think that just a few weeks ago Tony could barely take a few steps. He is such a strong and determined boy and we are so proud. We'd like to thank everyone who has been so generous in supporting Tony's fundraising and we couldn't be happier that the money is going to a place that is so special to our family. I still can't get my head around it to be honest, it still doesn't seem real. I'm just so incredibly proud of him and everything he's done has just been amazing." justgiving.com Source: Evening Standard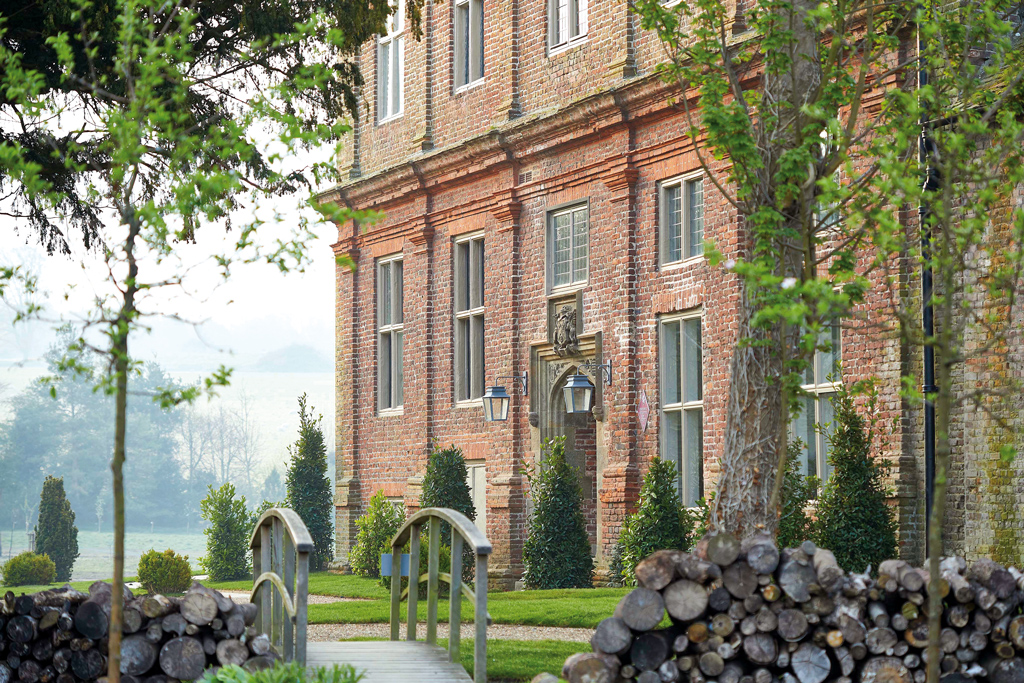 24 June 2020
UK Bookshops See Sales Soar
Almost four million books were sold in the first week back trading in reopened bookshops in England. Reni Eddo-Lodge's anti-racism book is still topping the charts, with total sales up 30% on the same week in the UK last year, despite the fact that shops in Wales and Scotland are still closed. "It's so lovely to see all of our customers as we've really missed them, but we've also had the chance to meet a lot of customers who used us for the first time during lockdown and have come back to us again now that the shop is open," said James Ashmore at independent bookshop Read, in Holmfirth, West Yorkshire. Source: The Guardian
13 Spanish Neighbours Crochet 50 Metre LGBQT+ Flag
Carmen Romero and other residents of Aguilar de la Frontera in Spain spent the early days of lockdown sewing masks to aid coronavirus efforts. But when masks were no longer needed they moved on to another project. Carmen and 12 neighbours decided to team up and create a huge rainbow crochet project in celebration of Pride month. The 50 metre rainbow banner covers and shades an entire street of the municipality. "It gave me a lot of emotion to see the awning put on this Monday, it has been my biggest entertainment of the quarantine", said Verne Romero, 59. Source: Verne
Holiday Season Is Back On
It's official! From the 4 July we will be allowed to holiday in England, with a host of hotels, rentals and campsites opening up again. But where will you go first? To help you choose we've rounded up some of our favourite hotels' reopening plans and found some cute seaside rental options to get you started. We're all going on a summer holiday (and staycations are in for 2020).
23 June 2020
Barcelona's Opera For Plants
Barcelona's Liceu opera is open for the first time since mid-March, but there is one major difference. The first post-Covid performance at the Gran Teatre del Liceu was to an audience of 2,292 plants. The audience of flora (probably) enjoyed being serenaded with Giacomo Puccini's "Crisantemi, with a human audience following along on the livestream. A statement from the Liceu said: "After a strange, painful period, the creator, the Liceu's artistic director and the curator Blanca de la Torre offer us a different perspective for our return to activity, a perspective that brings us closer to something as essential as our relationship with nature." The plants will be donated to 2,292 health care professionals at the Hospital Clínic of Barcelona. Source: NPR
Featured image: Joni Jiniani via Unsplash