Jeremy Taylor meets the man destined to run Goodwood. Lord Settrington recently graduated from Oxford University with a degree in theology, after which he will continue in the family business of running the Goodwood estate, and all that encompasses, from the Festival of Speed to the 12,000-acre estate. Find out more about the petrolhead aristocrat here…
There's little point asking Lord Settrington what he plans to do when he grows up. The youngster is earmarked to inherit one of England's most desirable estates – a gentleman's playground, rich with the finest cars, racehorses and countryside.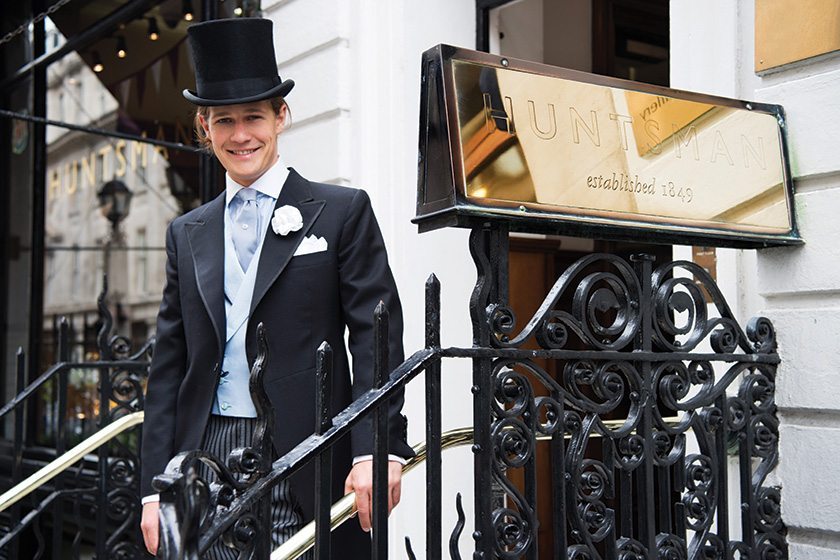 Goodwood, in West Sussex, has become synonymous with the very best of British. The 2,800-acre estate plays host to a string of prestige horse-racing and motoring events that attract enthusiast and oft well-dressed supporters from around the world. Goodwood's current good fortune is down to Lord Settrington's father, the energetic and dynamic Lord March. When the 61-year-old took over the country pile from his own father, the enterprising aristocrat described it as 'a bit of a mess'.
Now, 20 years on, Goodwood is flourishing and Lord Settrington is being groomed to continue the blossoming business. Already a confirmed petrolhead, Lord Settrington's only problem is what to do with his life before slipping into the driver's seat.
'I suppose I am already one up on my father because he didn't go to university,' says Lord Settrington. 'But then he left school at 16 to become a photographer and worked with the film director Stanley Kubrick. That's pretty cool by anyone's standards!'
Lord Settrington believes he has another 15 years before his father officially hands over the running of Goodwood. 'I'm currently in my second year of a theology degree at St Benet's Hall, Oxford. It's fascinating the way modern theology is shaping our world, so, for me, it was a natural choice. I know what I am destined to do eventually but I really want to set up my own business before that. Dad ran his own little company when he was young and says the same principles ultimately apply to running Goodwood. It's important I do something I love and that I can prove to myself that I can do it.'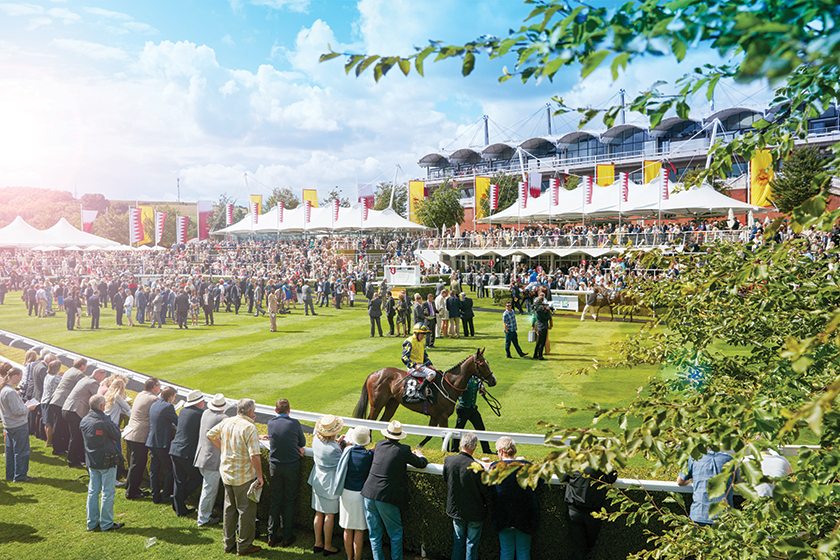 The 21-year-old is giving Country & Town House one of his first interviews. We're relaxing at bespoke tailors Huntsman in Savile Row, where Lord Settrington is being measured for a summer season suit. He's in safe hands – Huntsman has cut cloth for an impressive list of clients over the last 167 years, from Queen Victoria to Edward VIII, Winston Churchill to Clark Gable. It was also the location for last year's spy drama Kingsman, starring Colin Firth and Taron Egerton.
Lord March himself is renowned for being a dapper dresser, and his son is determined to carry on the family tradition. 'Dad is a bit of a style guru – he's a very well-dressed man and some of that has rubbed off on me. I like to think I have my own fashion sense but it's impossible not to be impressed with dad's look.'
Lord Settrington admits that, unlike most children, he is prone to borrowing clothes from his father's wardrobe at Goodwood House. 'He does get a bit annoyed sometimes. I'm forever taking his old suits off the rails. Dad was thinner when he was my age, so I'm able to get into some of his older stuff. He also has great collections of shoes and shirts. I take them back to Oxford but they do return to his wardrobe… eventually.'
Among Lord Settrington's prize possessions is a dinner jacket his father gave to him as a 14-year-old.
'I had it re-cut and I've been wearing it to functions a lot. I actually prefer midnight blue to black, ever since I found one in a secondhand shop. I also have a metal tuck box that was handed down to me from my grandfather, the Duke of Richmond.'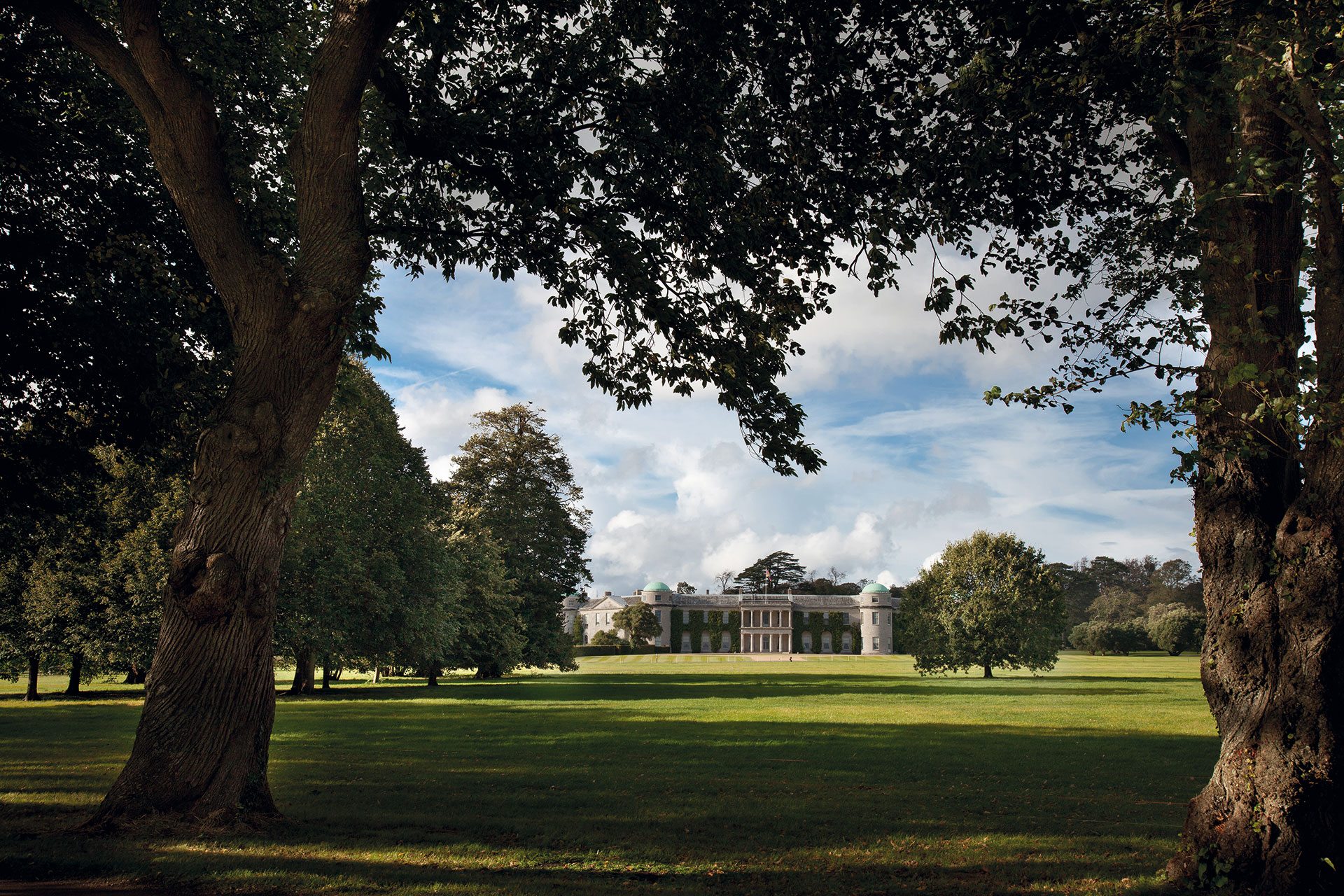 Not surprisingly, Lord Settrington has already inherited his father's life-long passion for cars. Goodwood hosts three major motoring events every year, including the Festival of Speed and the Revival Meeting. Lord March keeps a fine collection of classic cars in a garage under Goodwood House.
'Dad taught me to drive around the estate when I was 11. We have a rally stage up in the woods and I would speed around in a buggy. I came off and hit a tree when I was 15 and suffered a twisted vertebra. Dad did far worse when he was 18 – he crashed on Goodwood hill and spent six months in hospital.'
But if there is one thing father and son don't entirely agree on it's hair. 'Dad does ask me when am I going toget it cut but I know that's slightly tongue in cheek. When he was my age he had long, black hair down to his chest. So I can get away with it, at least for a bit longer.'
Questions of Style
Huntsman Creative Director Campbell Carey offers some sartorial solutions

What key essentials should any discerning gentleman have in their wardrobe? A Huntsman three-piece, one button suit in navy or charcoal – its simplicity makes it completely versatile for any business or formal occasion. A hopsack blazer and separate grey trousers are a must for business travel. Our Mac is ideal from spring to autumn and back again.

What are the key trends for S/S'16 that a gentleman should acknowledge? Crisp, contrasting monotones used to mix formal and casual wear, therefore a navy blazer, patterned shirt, white chinos and fresh white trainers
tick both those boxes.

What to wear to the most formal races? It's black or grey morning dress, keep the vest choice simple – ice blue or fawn will ensure one does not outshine their female companion. A narrower stripe in the trouser will help lengthen the leg. A crisp white shirt and light, summery tie means the wearer feels part of the fun.

How do you tackle smart casual in summer months? Be ever hopeful of a hot summer's day then think practically with a loose weave or light coloured jacket. A lightweight shirt in voile or linen makes for total comfort.

What are the big no-nos for a black tie affair? Ultimately, make an effort and do not improvise, no fuss and remember less is more. The suit should be black, midnight blue or white jacket and black trousers, nothing else. A classic collared white shirt and bow tie. No cummerbunds, unless you have something to hide. No belts, they interrupt the line of the suit. No contrasting socks. Black shoes only, with no broguing.

MORE INTERVIEWS: Interview: Ben Ainslie The Trophy Hunter / Gemma Arterton on Feminism, Paris and 'Their Finest' / About Time: C&TH Meets Eddie Redmayne
---