Country & Town House is delighted to present the sixth edition of the annual Great British & Irish Hotels Guide, the ultimate enchiridion of the UK and Ireland's best luxury hotels.
Presenting the Great British & Irish Hotels Guide 2018/19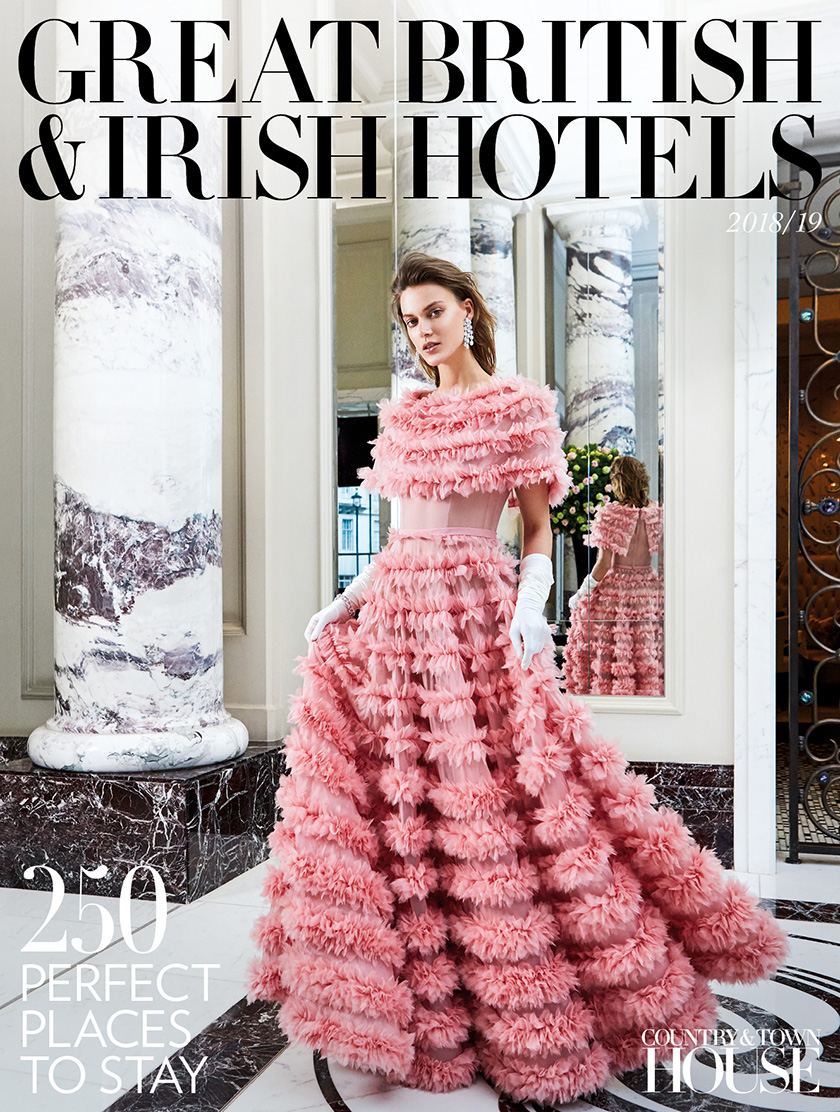 Edited by Fiona Duncan and with contributors such as Leo Glass and Amy Bradford, the sixth edition of Country & Town House's Great British & Irish Hotels Guide is the best one yet. It includes concise, expert descriptions of over 250 hotels, inns, manors and guesthouses from all parts of the UK and Ireland, features, a directory, a vast index, contact details and astounding imagery. Each region of the country also opens with our Hot List – great ideas for things to do and see while you are ensconced in the hotel that you have chosen, we hope, from the pages of this stunning guide.
In this year's edition, you'll find a great mix of addresses, from luxury to affordable, seaside to city centre, just opened to long-established, trendy to traditional. We hope that there's a hotel to suit anyone looking for that perfect break, whether it's one of this year's exciting and diverse crop of new places or one of Fiona's trusted old favourites. One thing is for sure: you won't find bland, corporate hotels in these pages; you will find the ones that Britain and Ireland are best at, whether lavish or simple: ones that are full of character. If you are looking for hotels with soul, you will find them here.
In the age of endless TripAdvisor reviews and second-rate recommendations, the Hotel industry has never been more vast or more competitive. 'Hotel landscape is one that shifts constantly', says Editor Fiona Duncan, and many are being 'reimagined, upgraded, restored and refurbished in order to keep up with the fast-changing demands of their guests'.
With so much choice, hotels must 'strive to find that elusive wow factor and become glamorous places in which to be seen in and be seen while at the same time satisfy the simple inner requirement of every guest: to feel at home'. In this guide, you can also expect to find experiences, activities, fairs and classes to enrich your Hotel stay.
Whether you're looking for a charming inn with 5* food in Devon, a British classic in the heart of Mayfair or a mellow manor in a village in Gloucestershire, The Country & Town House 2018/19 British & Irish Hotels Guide has the place for you. 
Find The Great British & Irish Hotels Guide 2018/19 Here
If you've fallen in love with a hotel's décor and want to take that 5* feeling at home, check out the 2018 Country & Town House Interiors Guide naming the 50 finest interior designers who can help make your home the same quality as your favourite hotel. 
---