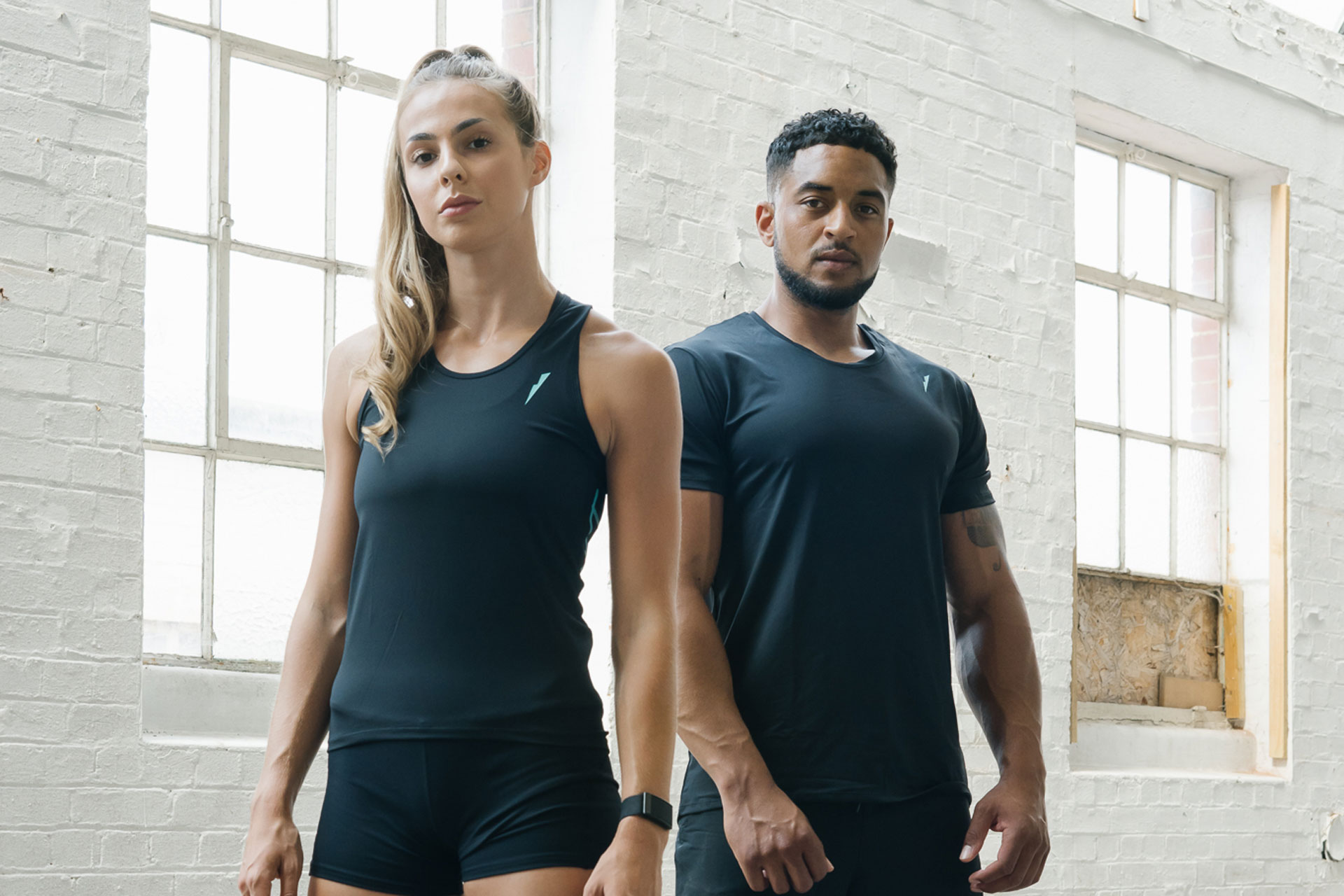 Green Heroes – Kieran Miles of Duco
---
Go green with sustainable sportswear
A passion for rock-climbing led to launch of an ethical performance sportswear brand that went on to kit out the GB Climbing Team on their road to the Tokyo Olympics.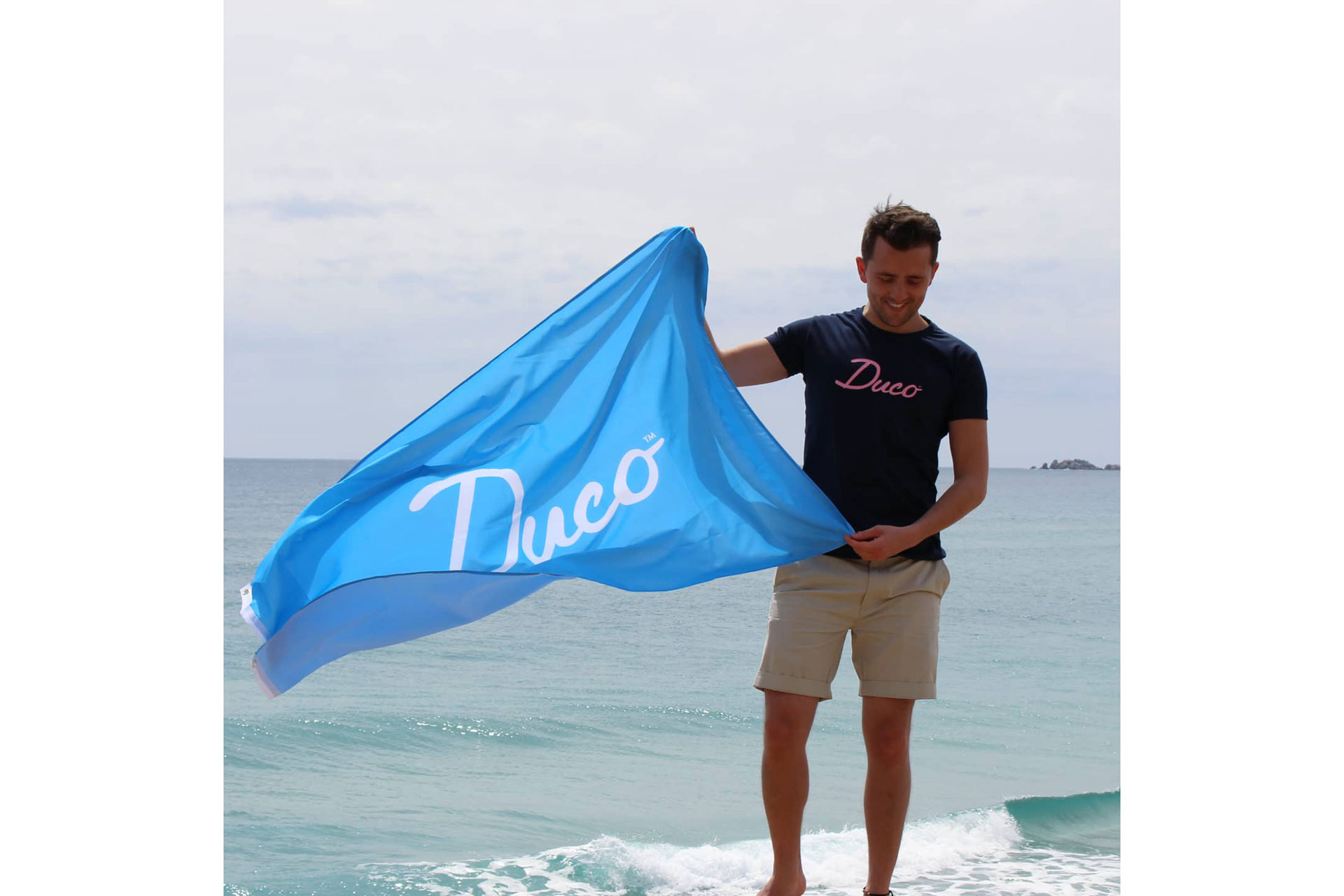 When was your green lightbulb moment?
Duco started out as just two T-shirts created by my best friend and I to go rock climbing in. It was only after we were approached many times as to where we bought those shirts that we decided to make more. It was during this period of research that we discovered the effects of fashion on the planet and this is when we made the decision that Duco would put the environment at the heart of what we do. Making clothes that didn't cost the earth.
What green business practices are you most proud of?
I'm proud of the reforestation we've been able to achieve through our measure to offset carbon emission. I'm proud of our performance garments which are made of 100 per cent certified ocean plastic; and I'm proud of the product development we're asked to do by other brands to help them use more environmentally friendly materials.
What makes you feel positive about a sustainable future?
Generations are truly mobilising behind the mission we have to safeguard the planet and all that lives on it. Many brands are acting and, most importantly, they are doing it now.
And what are the facts that make you fearful?
I hope that as we gradually come out of the pandemic brands use it as an opportunity to reset their habits and stand by them, instead of racing to cut corners to get back to where they maybe once were.
The Best Sustainable Fashion Brands
Your favourite product – and tell us why we can feel good about buying it?
Of course, I love all our products – our vegan trainers (coming this year) to our recycled sunglasses and our ocean plastic leggings – which give famous premium brands a run for their money in terms of quality and comfort. However, my favourite product has to the one you can't buy, our GB Climbing Team Vest. In 2019, we made the kit for the GB Climbing Team as they prepared for Tokyo Qualification. It's red, white and blue with GBR on the front and a Duco logo sitting next to it. It certainly makes me the proudest.
Can producing anything new really be called sustainable?
Yes, absolutely. The key components are how it was made and how long it will last.
Where do your source your materials?
We source a range of materials from all across the world. From Italy to Japan, China and Vietnam. There are incredible materials being developed everywhere using plant-based compounds, recycled matter and repurposed items, it's exciting to see.
Name three other of your favourite brands who are doing the right thing and why you like them?
Three of my favourite sustainable brands are Tenzing, VEJA and Pategonia. I love Tenzing's commitment to carbon offsetting (it's a carbon negative business itself). If you subscribe to their natural energy drinks then they will offset your entire annual carbon footprint, not just that of the product.  Veja is an incredible example of how a brand can not only deliver on sustainability but communicate its importance too. I love its transparency, talking to the world about everything from taxes and fair-trade materials to ethical production and transportation. VEJA is a shining light.  Patagonia is another brand which has carved out a new path for sustainable fashion, products and business. Everyone knows the Patagonia story and it's always an inspiration, from extending product durability and lifecycle to giving back for every sale they make.
The Best Sustainable Jewellery Brands
How should we encourage brands/companies who are doing nothing to change their ways?
I believe the best way to make lasting change is through action and decisions. Consumers deciding to move away from brands who are not changing their ways will speak far louder than an article or a billboard pointing a finger.
What are the biggest challenges in running a sustainable business?
There are two challenges that I think are unfortunately inherent in a sustainable business; the first is that often best practice can cost more than turning a blind eye and therefore communicating why a product may be slightly more expensive can be a challenge. The second is the misconception that building a sustainable business is 'the gimmick' or that it's some sort of 'people-pleasing act'. I know these decisions are right for my future and the future of the generations coming up behind me, so I feel passionate that all businesses need to take environmental sustainability seriously.
Will you sign up to going carbon neutral (or even negative) by 2050?
Absolutely. We currently offset our carbon emissions for manufacturing and delivery, through reforestation projects in Nepal and Madagascar. This partnered with our 'Tree-Returns' policy which means returns aren't free, instead, the cost is planting a tree. We can and will do more, this is something I'm always checking in on.
Three things we should all, as individuals, be doing to help in the climate change fight?
There are so many answers, from educating ourselves on the challenges and effects of being more sustainable, through to making different purchasing decisions. I believe it's vital to educate ourselves on alternatives fabrics and products, to assess our true consumption needs and always to always reuse, recycle and reduce.
To find out more about Duco's sustainability practices, click here. 
DISCOVER MORE:
Green Heroes – Rachael Howard of FUND / Make Your Workout Eco-Friendly