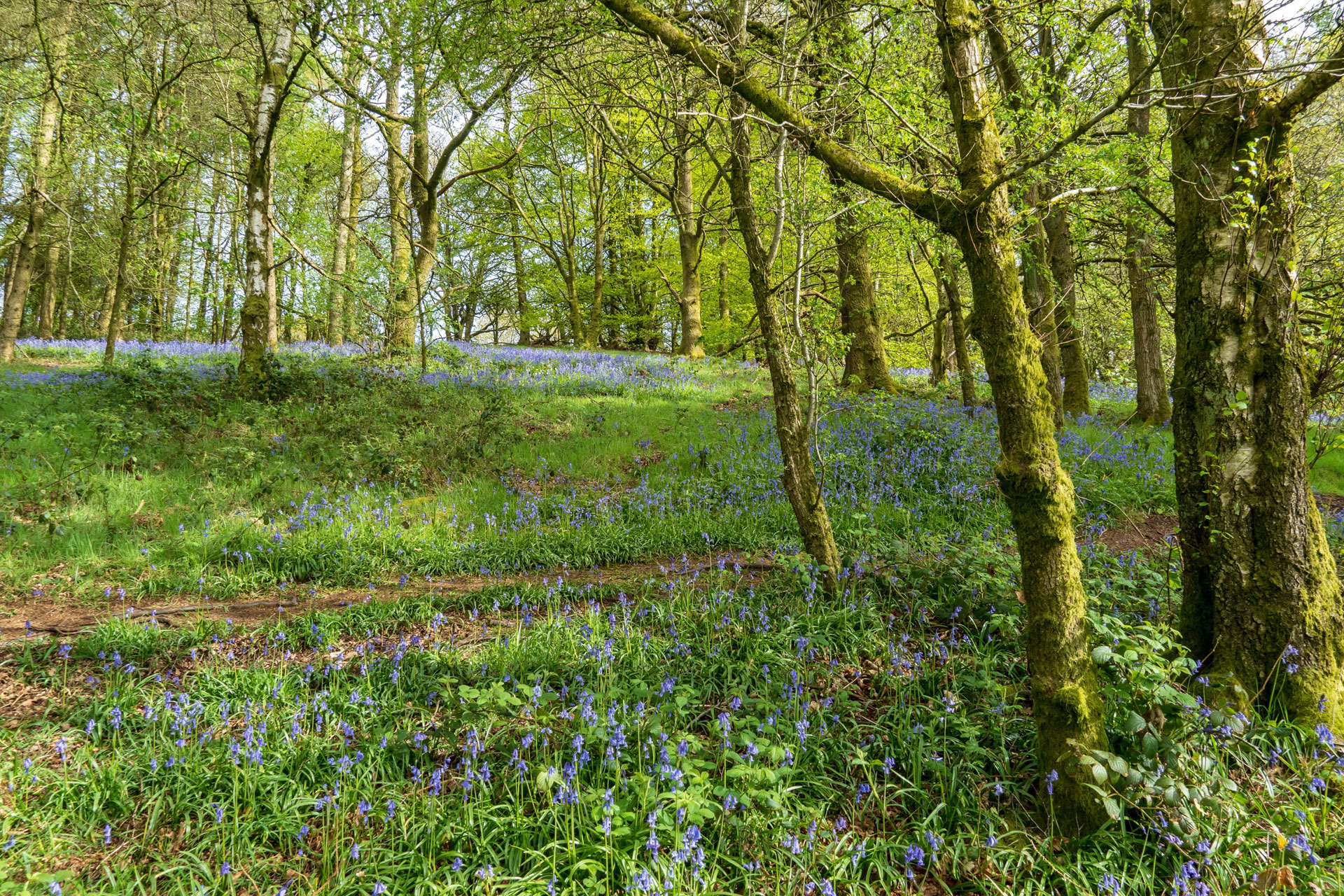 Green Heroes: Tanya Steele, CEO of the World Wildlife Fund for Nature
---
The organisation's first female CEO's passion for the environment was sparked by a visit to Zimbabwe to see the devastating effects of El Nino. Now she's entreating us all to give nature a chance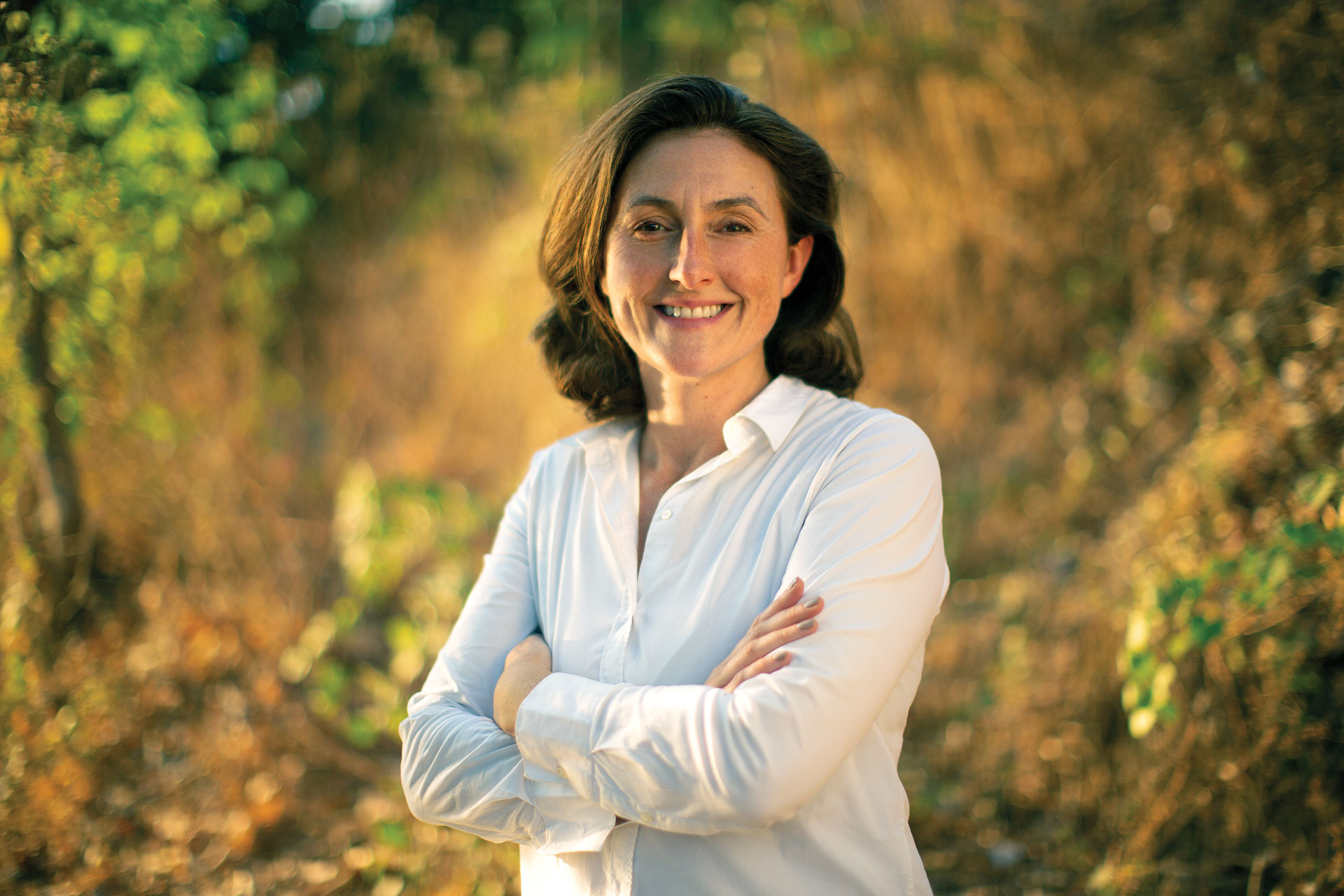 When was your green lightbulb moment?
As a child growing up on the edge of the Pennines, I've always loved nature and the outdoors. I've been driven throughout my life by a concern both for the environment and for social justice, and I've been lucky enough to work for a range of global businesses and major charities.
My move to WWF in 2017 – to become its first female CEO in the UK – was fuelled by the all too visible effects of climate change through extreme weather events and its growing threat to our planet. The 'lightbulb moment' had happened the year before, when I was in Zimbabwe , at a time when El Niño had caused a severe drought, and a resulting food crisis, in the country.
I was shocked both by the scale of the problems I saw and by the harsh impact on people, especially children and on the natural world that they relied on. That led me to sit down and read more deeply into the science of climate change – once you do that, you can't fail to be struck by the scale of the problems and the future threats. For me, the question then was what could I do to help; joining WWF was an obvious choice.
What makes you feel positive about a sustainable future?
The environmental crisis is one of the most defining challenges of our generation and it's easy to feel overwhelmed by the sheer scale of what needs to be done. But I do feel positive about the global direction of travel. For example, last year in the UK, the amount of electricity generated by renewables was, for the first time, more than that from gas and coal; that really is a massive change in the space of a decade.
The climate and nature crisis has risen up the public and political agenda in recent years, driven by a groundswell of positive action from young people and others united in their love of nature and wildlife. And, importantly, it's stayed high on the agenda even over the last year when the Covid-19 crisis has understandably been at the forefront of people's minds. Polls last year showed that only Covid, the NHS and the economy ranked ahead of climate change in the list of public concerns, and a quarter of people now say they can personally see and feel the impact of climate change in their lives and communities. More and more people are thinking about their impacts on the environment, including how they travel and what they eat.
I'm continuously inspired by our WWF supporters and their efforts to make positive changes within their communities – whether that be through local businesses, MPs or friends and family.
Humans are ingenious and natural problem solvers. If we make the right decisions now, then by the end of this decade, nature and wildlife could be recovering all around us, bringing green jobs, cleaner air and a healthier future for the next generation, as well as immense fulfilment and enjoyment.
If we give nature a chance, it has spectacular powers of recovery.
And what are the facts that make you fearful?
The science is clear: our world is under threat like never before. Nature is in freefall and we've seen an average drop in global wildlife population sizes of 68% since 1970 – that's more than two thirds in less than 50 years.
But this isn't a 'far away issue'. The UK is one of the most nature-depleted countries on the planet and we're seeing some of our best-loved species fade away. Hedgehog numbers have reduced by at least half, water vole populations are plummeting and we're losing the songs of skylarks, nightingales and turtle doves.
However, we have the means to change if we act now, and the opportunity to restore our natural world. We can turn nature loss around if we step up our efforts to protect what we have left by transforming the way we produce food and what we choose to eat. In the UK, while we've lost 97% of our wildflower meadows since the 1930s, and seen 90% of our seagrass meadows disappear, work is now underway to begin restoring these and other precious habitats. Across the country, and indeed all around the world, communities, charities and businesses are working together to bring nature back. Of course, there's still much more to do.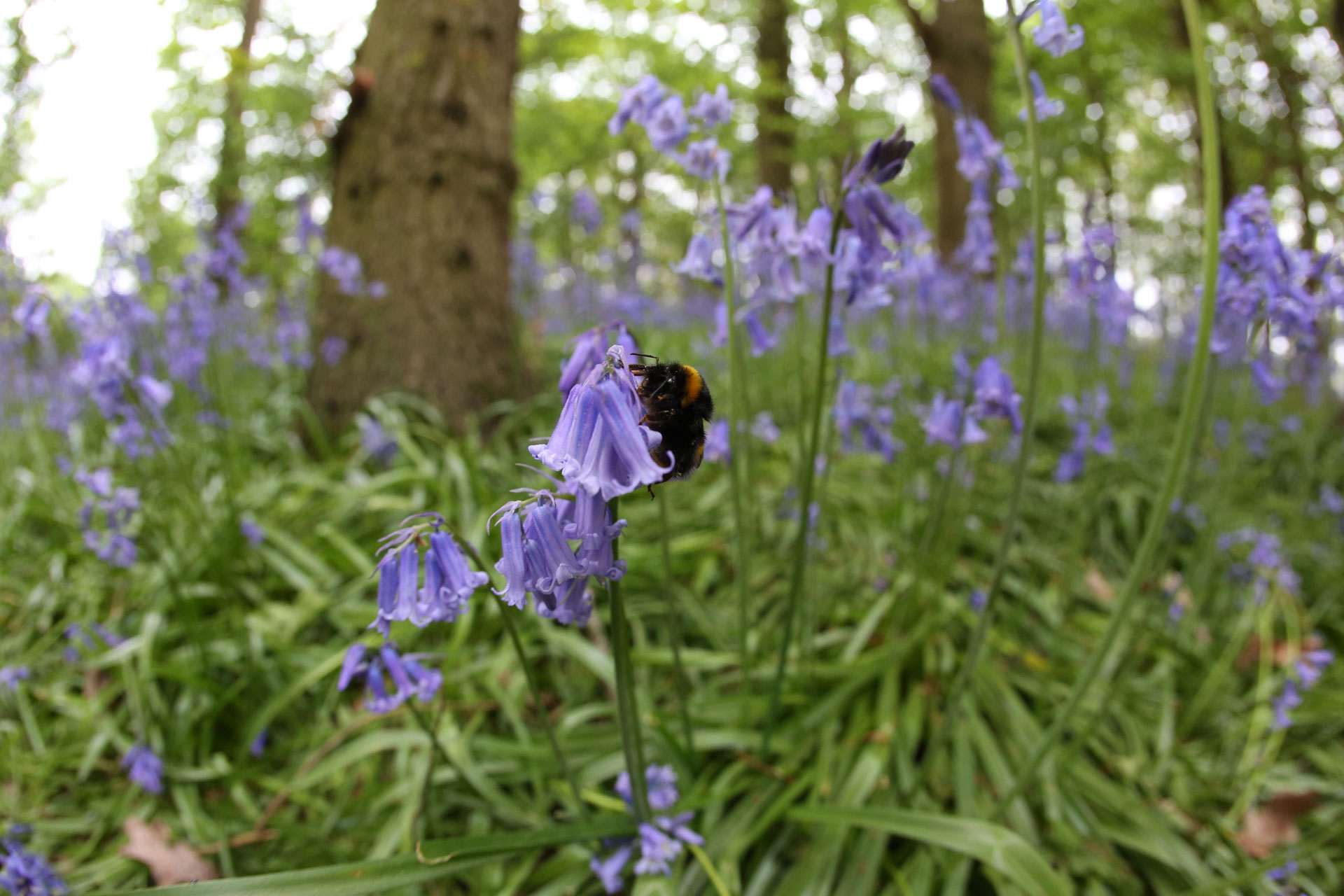 Who is your own green hero?
Like so many people, I am a huge admirer of Sir David Attenborough. At 95 years old, he could easily just sit back and relax, yet he is still so energetic and passionate in sharing the wonders of the natural world – including warning how we as human beings are destroying it. I've had the huge privilege of meeting Sir David, who is a WWF Ambassador, and am always struck by his warmth and wisdom, and his determination to share with everyone how protecting our planet is so vital to every one of us. I'd urge you to watch Sir David's A Life On Our Planet film, which WWF was honoured to create with him, for a powerful call to arms, reminding governments, businesses and indeed all of us what we need to do now.
Your favourite WWF product?
In our online shop we sell some great products, all of which are planet-friendly and fund WWF's work so you can feel good about buying any of them.
My personal favourite is the wonderful elephant T-shirt designed by Charlie Mackesy – it's such a warm and inspiring image.
Can producing anything new really be called sustainable?
It is possible to produce new items in a way that is socially, economically and environmentally sustainable. For example, there are businesses that produce goods from recycled materials, or by using ingredients or materials certified organic, which reduce the environmental impact of the product.  Some pay a Living Wage or use a Fairtrade programme, and reinvest their profits back into their local community. It's important that sustainability encompasses all three of these aspects (environmental, social and economic) so that businesses can avoid making false sustainability claims to consumers.
Name three of your favourite brands who are doing the right thing and why you like them?
Patagonia – one of my favourite 'stay warm and dry' brands. I admire their commitment to recycling, social justice and greener and improved supply chains. Theirs is a truly holistic approach.
Veja – their trainers are also a great example for their use of organic cotton and wild rubber – sourced from co-operatives in the Amazon, paying rubber tappers a fair wage and conserving the forest. I also walk between meetings a lot, so I often have a pair in my bag.
Oddbox – this is brilliant for fruit and veg (in all shapes and sizes!). They are doing a great job to tackle food waste here in the UK, while also supporting local farmers, growers, and charities that combat food poverty.
Should we be green shaming the brands/companies who are doing nothing to change their ways?
We should not be afraid to challenge brands and companies to do better for the planet. I would encourage anyone reading this, if you're concerned about the environmental impact of your favourite shops or brands, to let them know. I've been struck in talking to business leaders and retailers how they often don't know about these concerns because they aren't raised with them – and when they are, many change their approaches. So it really is worth making your voice heard.
Companies and brands that do not try to reduce their environmental impact will ultimately harm their own prospects, not just the natural world. The global economy depends on nature, and its decline is estimated to cost the world trillions of pounds a year. WWF works in partnership with a number of household brands and companies to challenge and advise them on reducing their environmental impacts, and we are always ready to work with others who are genuinely committed to change.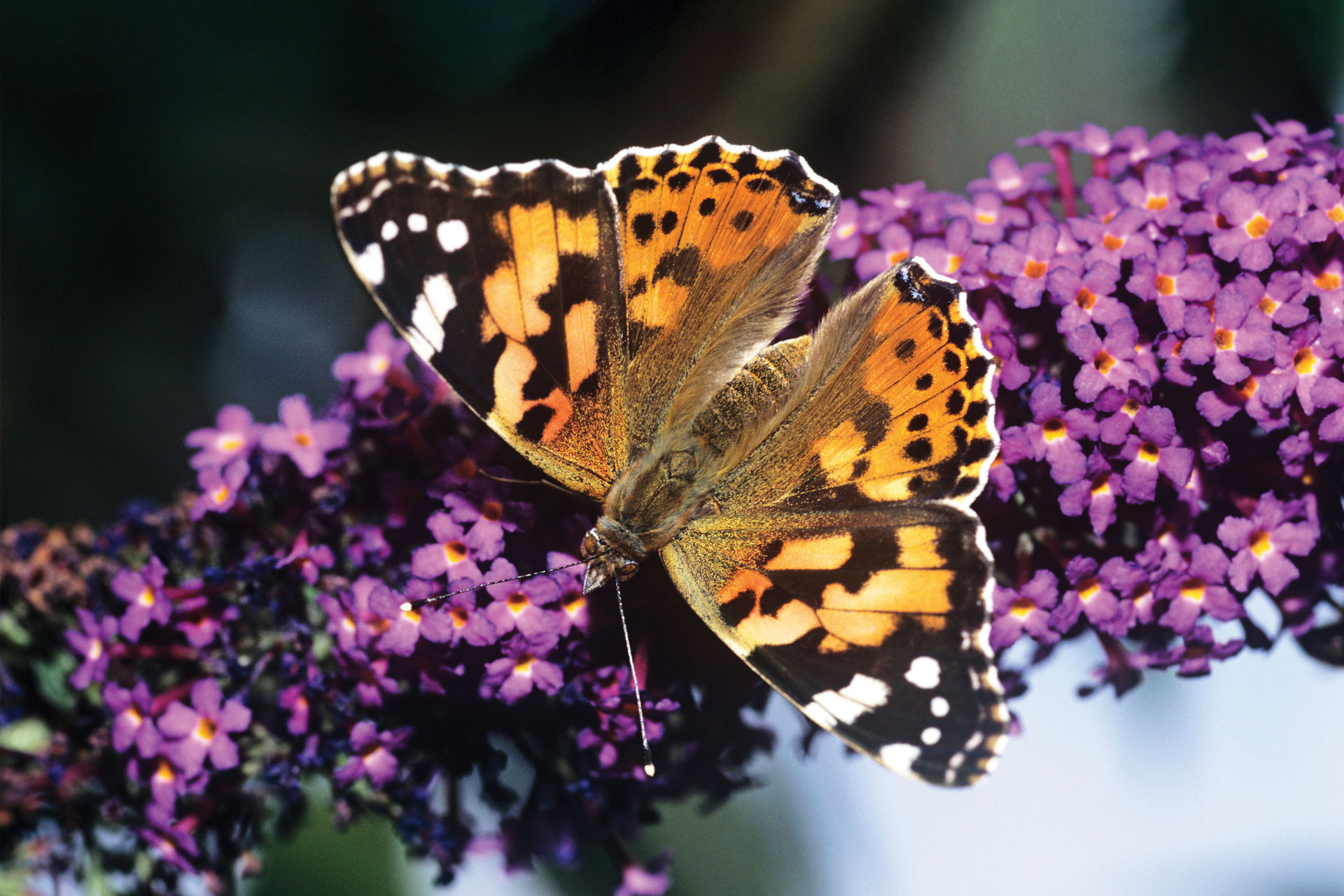 Will you sign up to going carbon neutral by 2050?
WWF-UK has been carbon neutral since 2008. We follow a strict hierarchy of reducing emissions at source, reinvesting in renewables where possible, and then offsetting any residual emissions via a Gold Standard offset scheme. As a leading environmental organisation, it's vital that we 'walk the talk'. We are proud of the measures we've taken to continually assess and improve our impacts on the environment – from our green pensions with Aviva, to our carbon-friendly travel policies and our sustainable office space that we hope to enjoy again very soon.
Three things we should all, as individuals, be doing to help in the climate change fight?
Measure our own environmental impact and take steps to reduce it in our everyday lives, such as by reducing food waste. WWF has a carbon footprint calculator which can help with this.
Use our purchasing power for good – supporting companies and brands which are changing the way they operate to reduce their impacts on nature and the environment. This should include where we keep our money – where we bank and invest – and asking tough questions about whether providers invest in oil, coal and gas companies or are responsible for deforestation overseas.
Get involved – using your voice to ask for change and supporting campaigns for the environment, including those run by WWF. This year is critical for action on climate and nature, with the COP26 global climate summit being held here in the UK; at the same time, landmark new laws on the environment are being debated. It's a key time to demand ambitious targets for nature and our planet.
Find out more about The World Wildlife Fund for Nature, including how you can get involved, here. This includes how to download the free My Footprint app which provides challenges and advice to help reduce your environmental impact.
MORE GREEN HEROES: