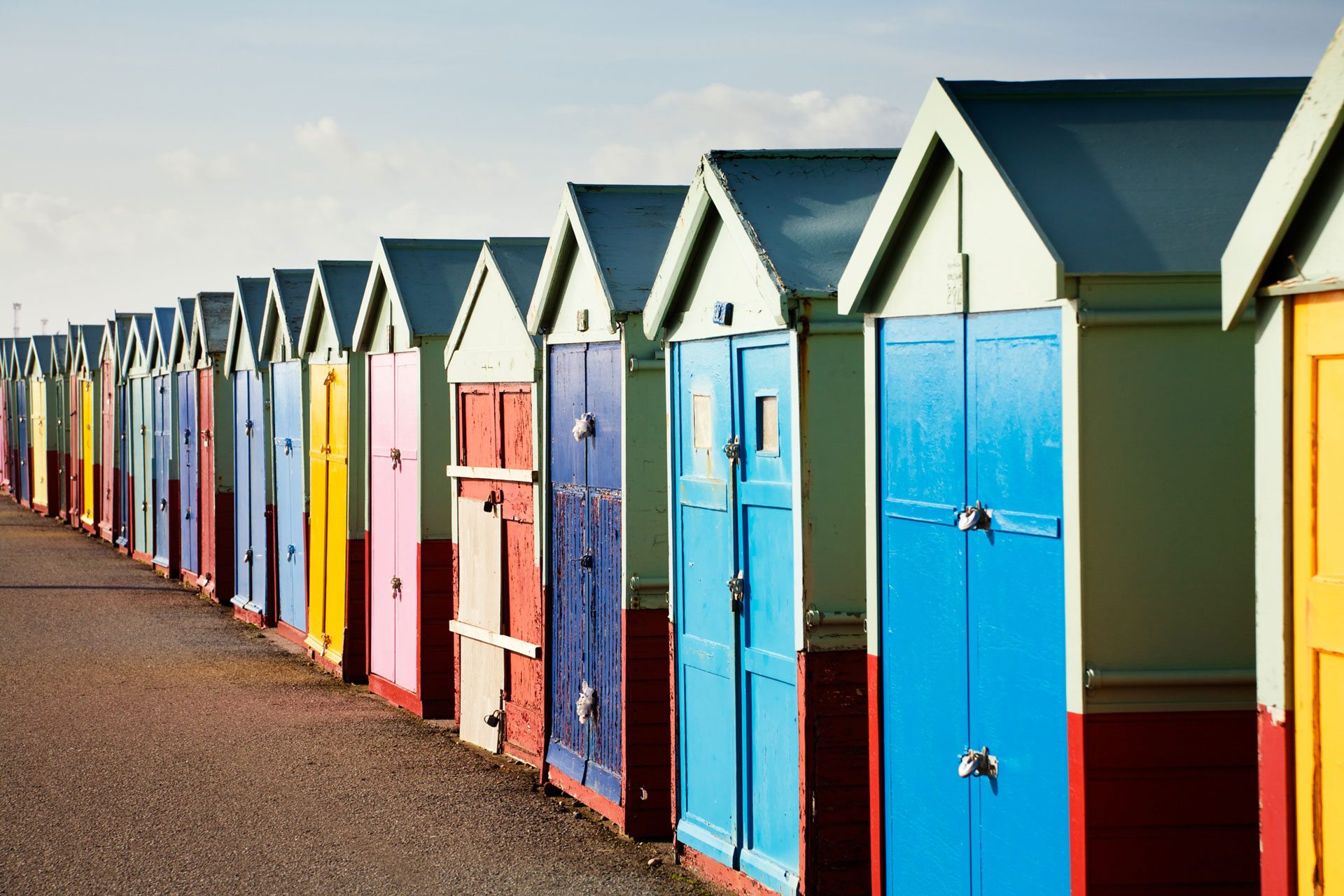 The C&TH Guide to Brighton
---
The best places to stay and eat in town
Heading to Brighton and not sure where to start? Here's everything you need to know before you plan your trip.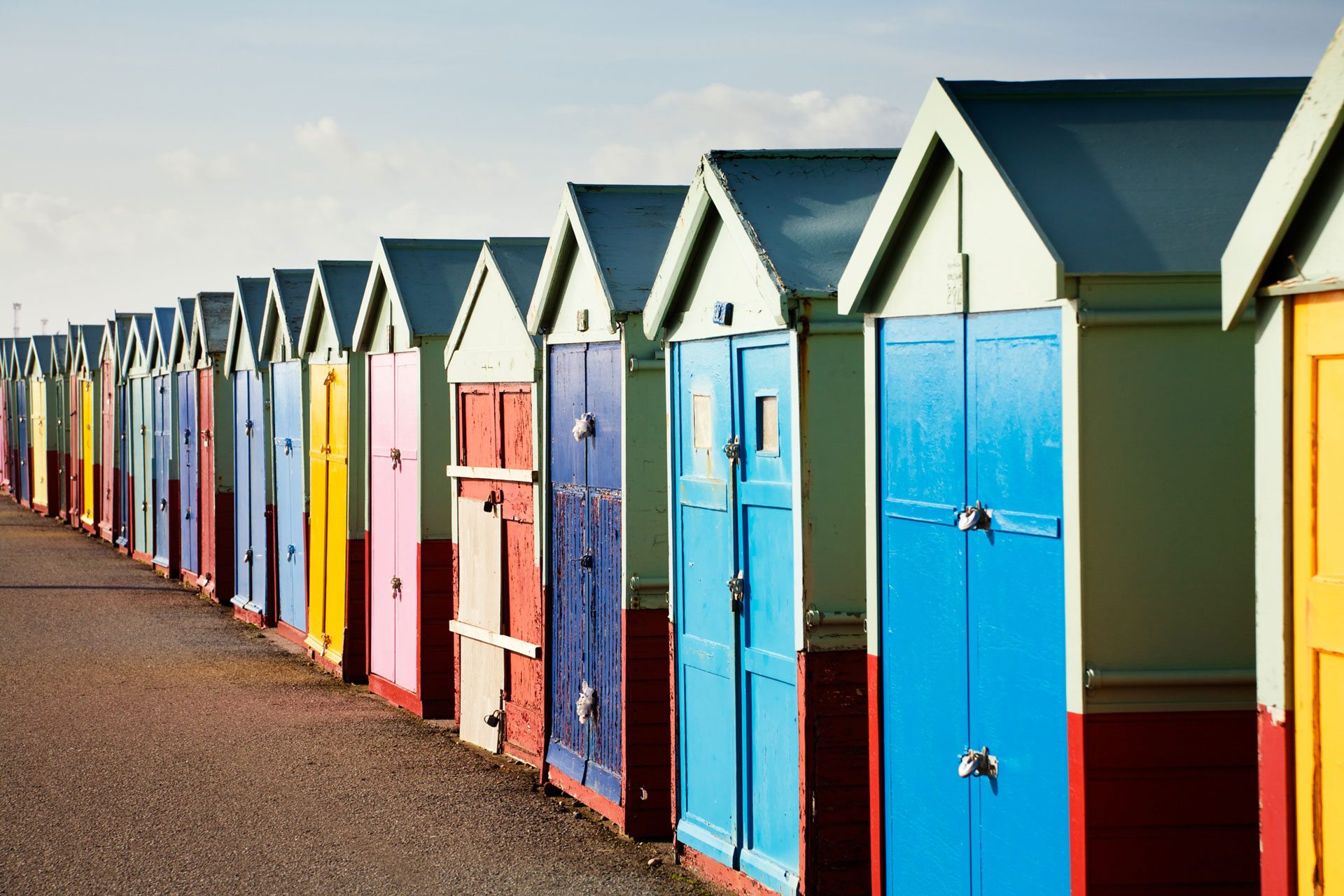 Where to Eat
If there's one thing the town excels at it's eating out well without feeling the pinch on your pocket.
Shelter Hall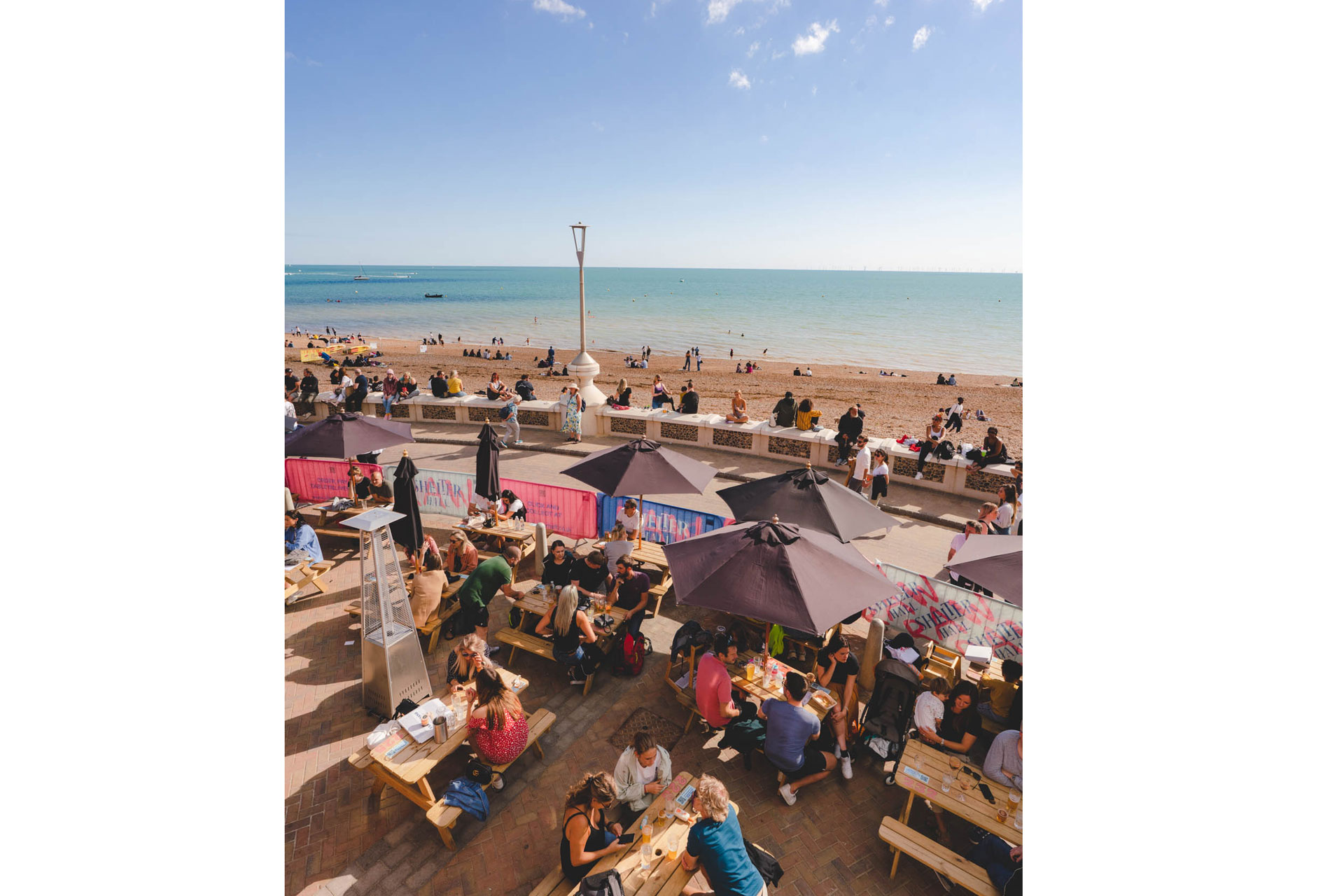 Visit Brighton's very first food hall, Shelter Hall which will be open for business this April 26. Situated at the centre of Brighton Beach, the food hall will bring together a mix of local chefs, musicians and artists – the perfect spot to grab a bite to eat with live performances and workshops from the city's thriving creative art scene. With Brighton's beautiful seafront in full view, Shelter Hall will launch a spectacular line-up including brand new concepts from Lost Boys Chicken, Hanoi Kitchen, Crabshack, Sugardough bakery, VIP Pizza and 2018 MasterChef Winner Kenny Tutt. Welcoming all ages (and furry four-legged friends), guests can chose to dine in, have food delivered or collect meals to enjoy sitting on the stunning beach.
Moksha Caffe
Buzzing with a mixed clientele of creative students and young families, Moksha Caffe excels at the brunch offering, says us and says the BRAVO Awards – the cafe won 'best brunch in Brighton'. We recommend you make this your first pit stop, as it's so closeby the station, and also as it'll set the tone for a brilliant Brighton trip. Order the blueberry pancakes, a generous portion featuring a thick stack of hearty american pancakes with a side of however much maple syrup your heart desires, or the shakshuka if you're after something more savoury.
Kooks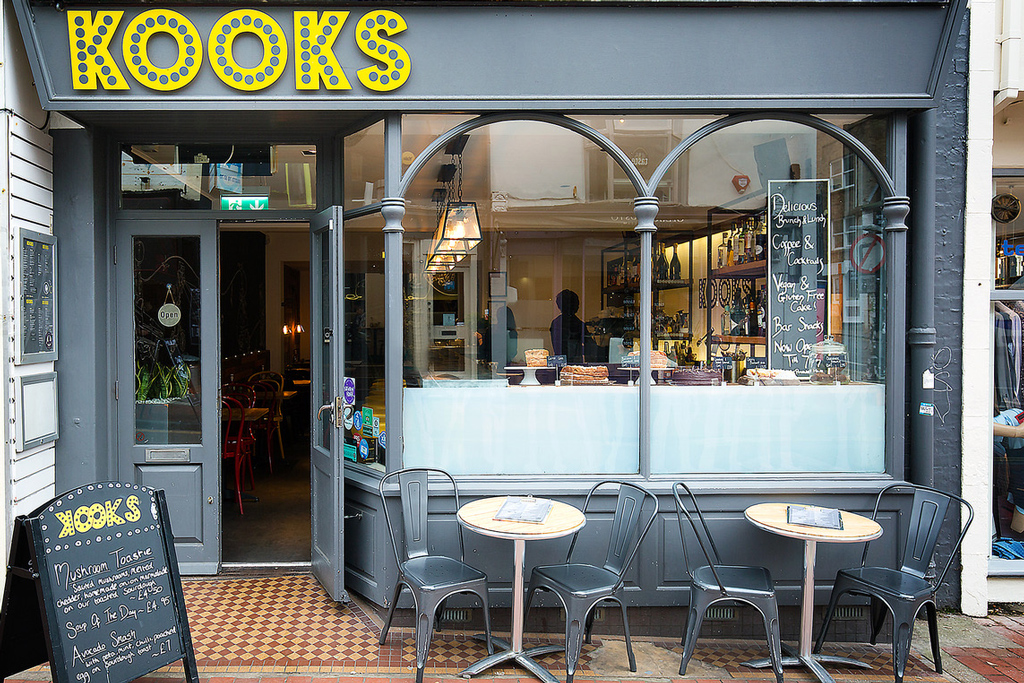 Nestled within the North Laines, Kooks is a small restaurant with a carefully curated menu, with something for everyone, specialising in cocktails. Its interiors are modern and light, with music-inspired art on the walls, and low-hanging lighting that, all put together, attracts an audience of stylish locals in their 20s – 30s, some with children, some with dogs. Thinking of booking brunch on a Sunday but not sure getting up early will be worth it? Kooks is the place to go. Their bloody mary, the best one in Brighton in our opinion, has enough zest and freshness to kick start anyone's worse-for-wear Sunday. The food is equally impressive – served by a small team, each dish looks as good as it tastes. Order the falafel breakfast with a side of squid on the side, and you must try a slice of salted caramel pumpkin cake before you head off – it's sweet, it's moist, it's a treat.
Riddle & Finns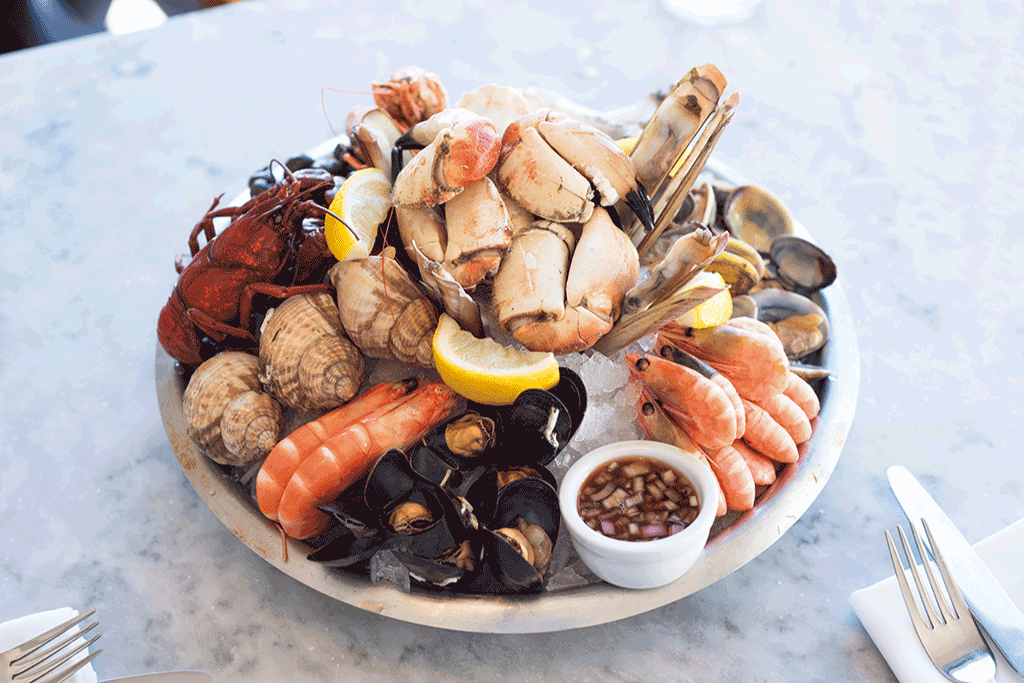 Where better to enjoy the superlative combination of fresh seafood and Champagne than by an untouched stretch of Brighton beach right in front of you? The comprehensive menu at Riddle & Finns is a result of 15 years as Brighton's most elegant fish restaurant, working only with trusted suppliers who source as locally as possible. Seaside classics of potted shrimps and hearty fish pie stand out on a menu packed with seemingly try-hard international dishes, but take a gamble on the lobster, chilli and mango salad or calamari with peanut and ginger dipping sauce and you'll delight at your risqué choice. Gloriously, oysters take up one quarter of the menu and out-of-London prices are the perfect excuse to experiment with hot, fried and cold variations alongside foaming tankards of Black Velvet and a healthy dose of salty air. CJ
Curry Leaf Café
Best of the bunch is Curry Leaf Café for its zingy orange and green paint job, hyper-authentic, regionally inspired curries and let your hair down spirit. Top picks here include the Malabar lamb stew, an aromatic dish from the West coast with one foot in Portuguese traditions; a rich tomatoey, coconut Mangalorean mullet gassi; and vegetable korma that has a wicked kick to it. The killer cocktail list was designed by nearby cult bar The Cocktail Shack – order the gin-based Thai-Tanic if you need something to dampen the spices. You'll leave having spent no more than £25, full in the stomach and pleasantly hazy around the edges.
Marroccos
A trip to the seaside isn't complete without a gelato-stuffed waffle cone. Get your sticky mitts around an ice cream from Marroccos on the Hove sea front, which has been serving authentic Italian-style ice creams here since 1969. It has had a relatively recent facelift but has lost none of its charm (nor has the queue at the counter diminished).
The Coal Shed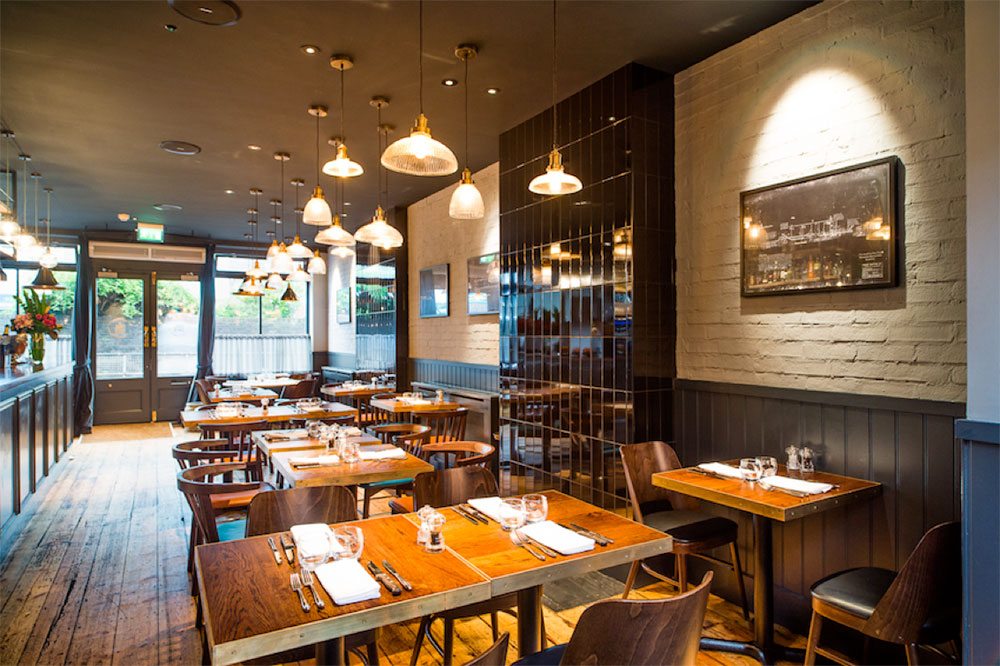 While the bang up to the minute décor at The Coal Shed might imply that big bucks are required, visit at lunchtime and two courses will only set you back £15. And these aren't just any two courses, think 35-day aged steak that's been sizzled over charcoal with beef dripping chips or smoky, searingly fresh shellfish risotto. Leave a filthy big tip, or else you'll feel like you've committed daylight robbery.
The Salt Room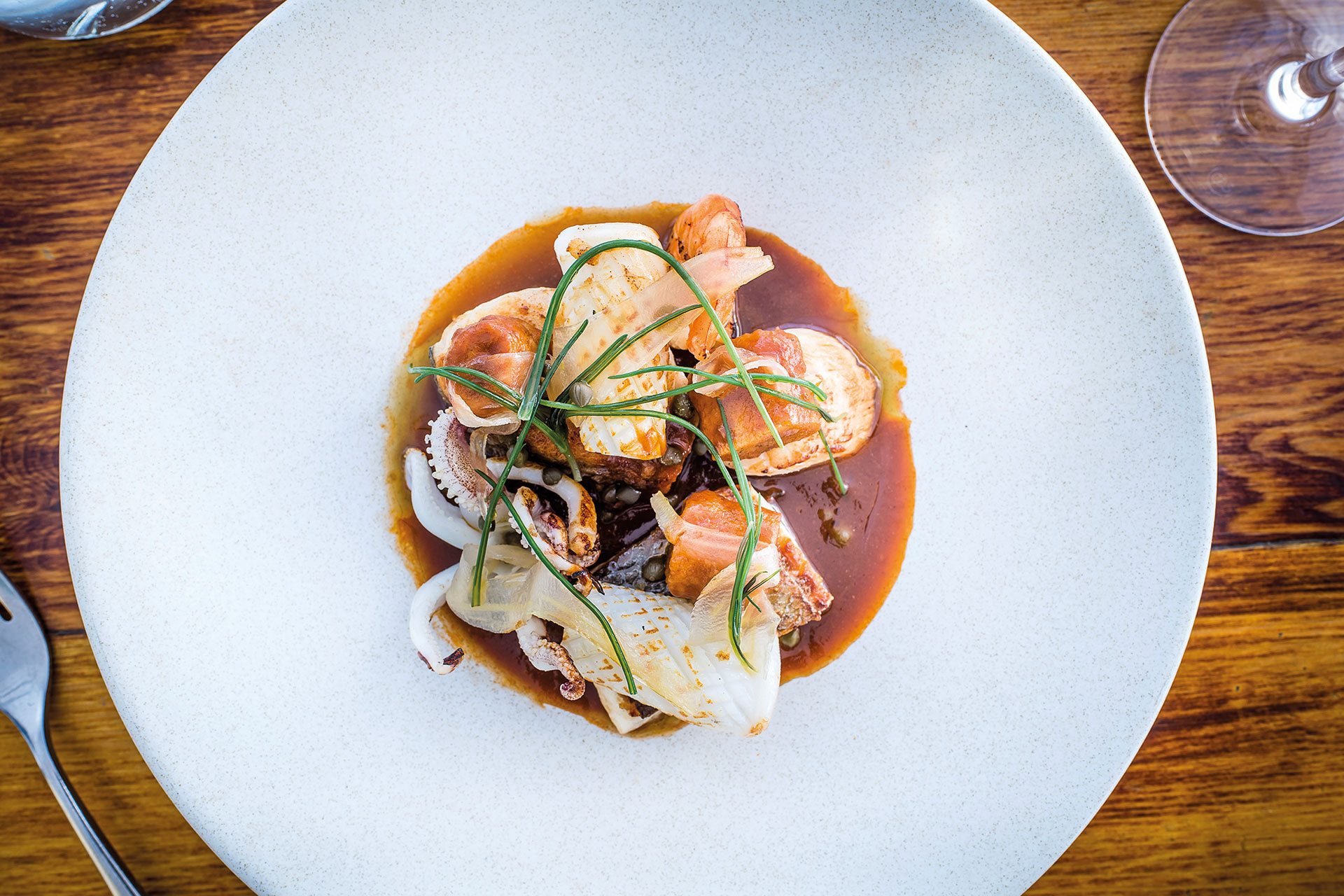 A restaurant mounted by a slightly tired Hilton Metropole might not whet the appetite, but once through those doors of The Salt Room, the view of Brighton's shingled shores and the quietly contemporary dining room melt away any whiff of room service. Its sister restaurant, The Coal Shed (in The Lanes part of town) already lays claim to the best steak in Brighton, so this beachfront outpost is all about the seafood. While the location is old school Brighton, the cooking is bang up to the minute. The saffron-stained bouillabaisse is elegantly deconstructed, so each piece of fish is cooked just so, while a raw monkfish starter has a Peruvian edge, drizzled with tangy tiger's milk. Extra hungry? You can't go wrong with the 'fruits of the sea' surfboard or the market fish of the day to share. This is one of the most intelligent seafood restaurants in the country at the moment, so catch it while you can still get a table.
Read more about the zero waste movement, here.
 Stay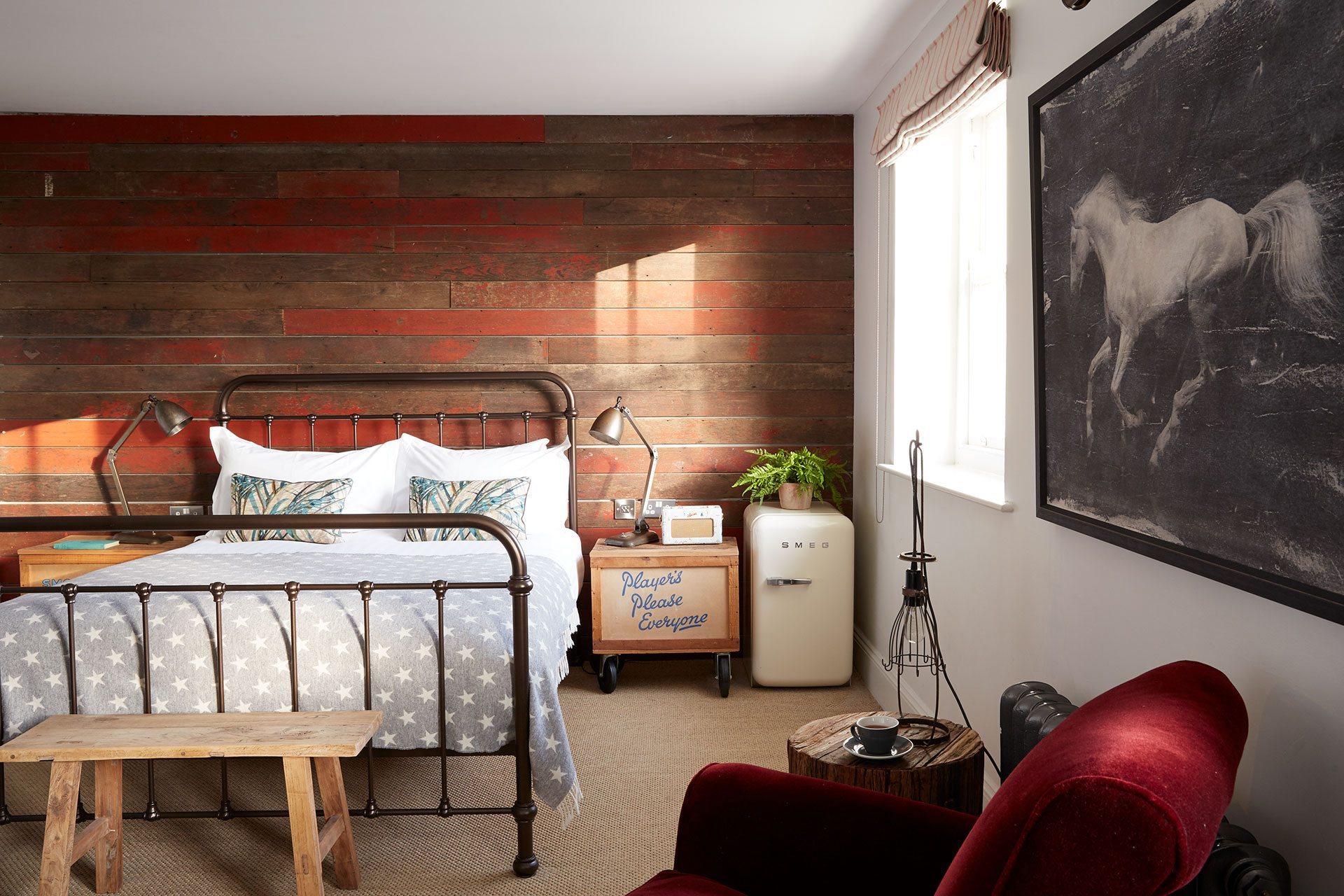 Head and shoulders above the rest of the accommodation on offer is the ultra-hip Artist Residence. What was once a tired around the edges Regency B&B had new life breathed back into its bones by Justin and Charlie, who turned around its fortunes with the help of their artist mates nearly ten years ago. Nothing feels cookie cutter here and each room is styled with individual wit and panache – weatherboard walls mixed with worn leather armchairs, hand-painted; geometric concrete tiles with deep copper bathtubs; free-form murals with upcycled furniture – be warned, your curiosity might make you want to book a new room each night. Look out for prints by Bonnie and Clyde, murals by Jo Peel. If you like it, you can buy it to take home with you too. Make time for a tipple in the Copacabana-style Cocktail Shack or a laid-back take on tasting menus in The Set.