The work of photographer Andreas Gursky (Germany, 1955) will be on show from 25 January – 22 April 2018…
As if his first UK retrospective wasn't reason enough visit the Hayward, Andreas Gursky's pictures are made all the more spectacular by new pyramid roofing that allows natural light into museum space below.
Newly Refurbished Hayward Gallery
The Hayward Gallery's 50th anniversary year has indeed been marked by this retrospective of Gursky's. The show includes 86 large-scale pictures capturing scenes of the global economy, everyday life and emblematic locations. These pictures range from works completed in 1980 to more recent ones, eight of which are on display for the very fist time.
Current Best Art Exhibitions in London 
'Acutely thoughtful as well as ingeniously composed, Gursky's photographs provoke us to reflect anew on contemporary social landscapes across the world. A true innovator engaged in thinking about and picturing the times in which we live in, Gursky is the perfect artist for launching the 50th anniversary year of the Hayward.' Ralph Rugoff, Hayward Gallery Director 
Gursky invites the viewer to a striking catalogue of the times we live in, especially in the busy, candy-coloured budget items of 99 Cent II, Diptych (2001, above) or the frenzied stock exchange of Chicago Board of Trade III (2009, below). The vast distribution centre shown in Amazon (2016) or the eerily empty display shelves in Prada II (1997) show another side to an age of chaotic commodification. 
'I only pursue one goal: the encyclopedia of life.' Andreas Gursky
Pieces in which Gursky experiments with smaller scale, camera-phone technology are a departure from his usual work and a new fork in his pursuit of the encyclopedia of life. Among other new favourites are Pyongyang VI (2007/2017) and Pyongyang VII (2007/2017), documentations of North Korea's Mass Games, showing meticulously choreographed dance and acrobatics to honour the country's previous dictator Kim Il-Sung.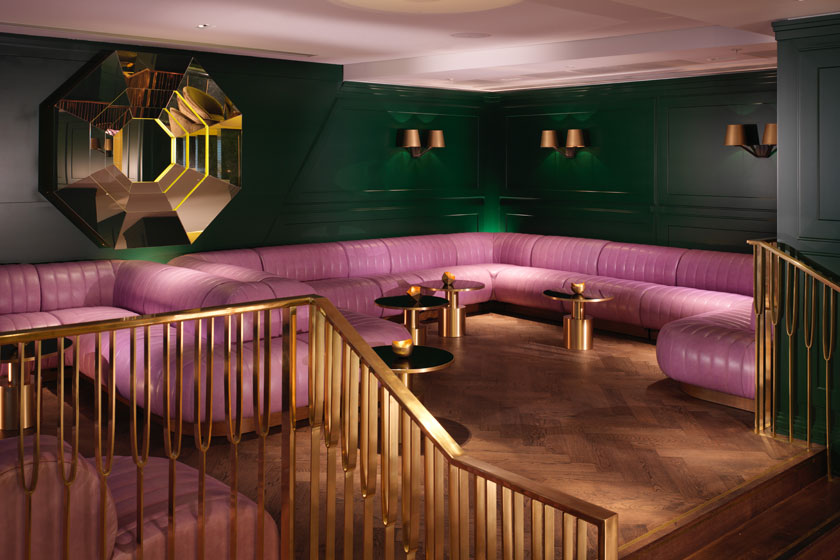 Mondrian London is offering guests the chance to enjoy a spot of culture in the capital with an Andreas Gursky package.  The five star design hotel offers Gursky lovers an overnight stay that includes a trip to the hotel's award-winning bar, Dandelyan, to enjoy a limited edition, rum-based cocktail (aptly named 'The Gursky'). Views over The Thames are, of course, included. The next morning, breakfast at Mondrian London's riverside restaurant, Sea Containers, will fuel them for a day at the Hayward Gallery exhibition (tickets included). The package is available from £191 for two people, bookable at Mondrian London.
Where? Hayward Gallery, Southbank Centre, Belvedere Road, London SE1 8XX
Tickets? Tickets on sale at Southbank Centre/ 020 3879 9555; £16.00 – £7.25. Members go free
Opening times? Monday, Wednesday, Friday, Saturday & Sunday 11-6pm, Tues Closed, Thursday 11-8pm
Twitter: @haywardgallery
Instagram: @hayward.gallery
Facebook: southbankcentre
What's on this week in the town? And in the country? Check out our culture diaries before you fill in yours. 
---