It was a close one this year- except on the part of the Dandelyan at Mondrian London, which took home three awards, one of which was best bar in the UK…
The UK's Best Bars of 2018
About last night… 20 February marked the nation's biggest bar celebration. 16 bars around the UK were awarded titles like Cocktail of the Year, Social Media Presence of the Year and New Bar of the Year at the Class Bar Awards 2018.
The celebration occurs annually and this year, sponsors such as Peroni, Southern Comfort and Havana Club jumped on board.
Over 70 of the best bars were picked from 20 popular cities in the UK. Judges included industry experts like Peter Dorelli, Jared Brown, Haymish, Anistatia Miller.
Drinks Menu of the Year, Bar of the Year & Bartender of the Year
Dandelyan, London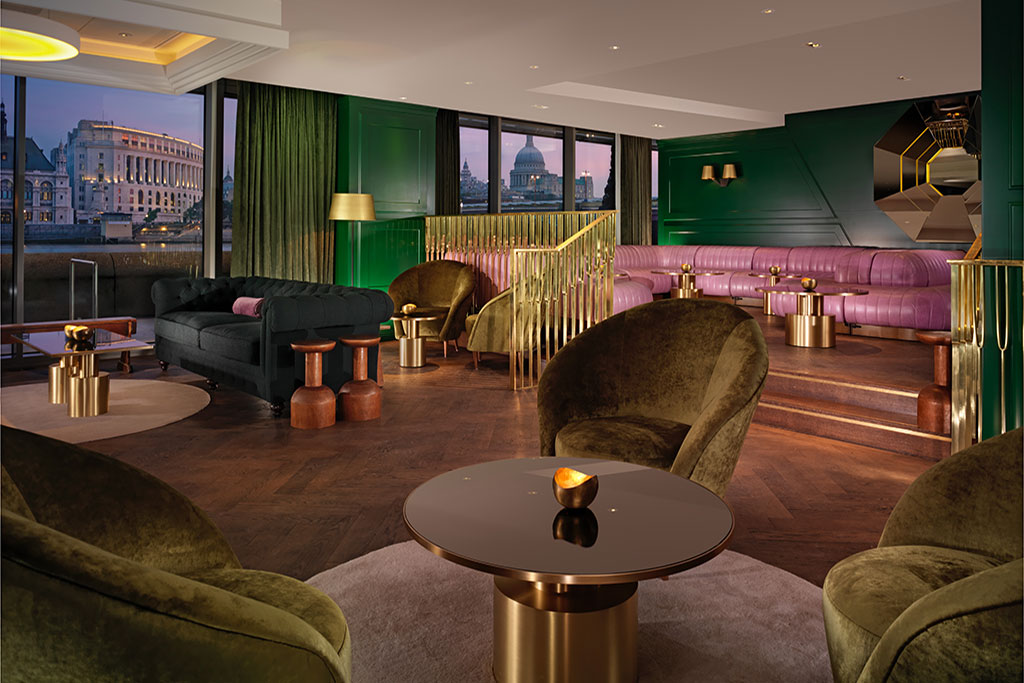 Perched along the River Thames, inside Mondrian Hotel in Southbank is the bar created by a multi-award winning bartender, Ryan Chetiyawardana, who was crowned bartender of the year 2015. The winner of three awards this year, Dandelyan features comfortably glamorous interiors and a wild drinks menu. You might even get served by bartender of the year 2018, Alex Lawrence! 20 Upper Ground London SE1 9PD, dandelyanbar.com.
Specialist Bar of the Year
Black Rock, London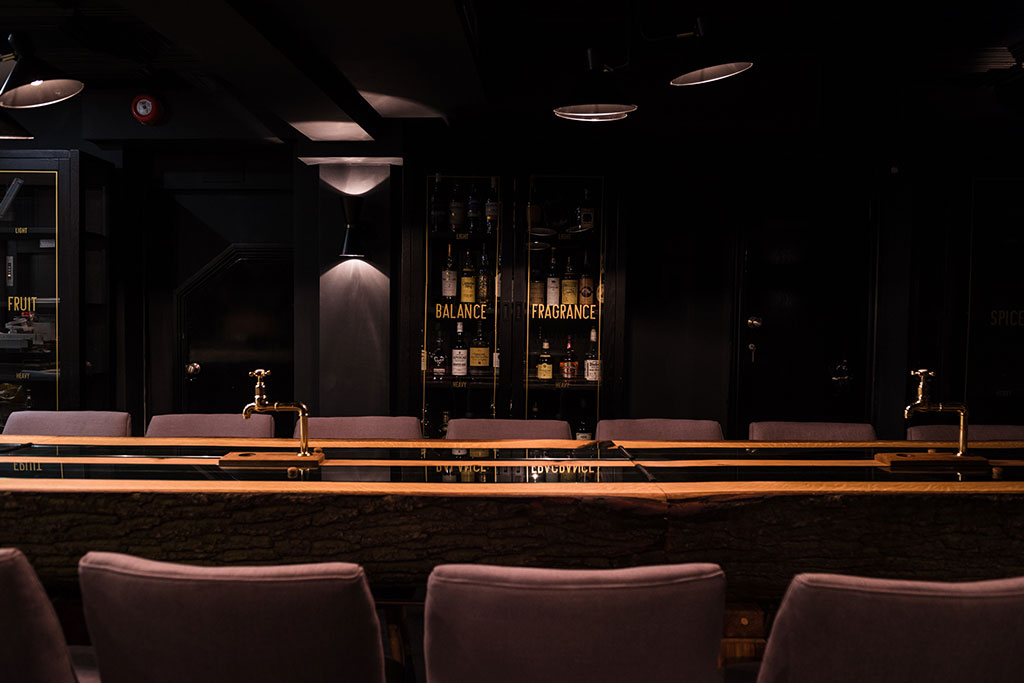 A Shoreditch staple, Black Rock has won this award for the second year in a row. The comprehensive Whisky Bar features only the strangest interior décor, including a 185-year-old table (in fact an oak tree that has been split down the middle and filled with Whisky). The table not only helps the Whisky age to perfection, but also features two taps down the end so you can fill up your drinks. Result! Feeling peckish after all of that Whisky? Tickle your tastebuds with their Guinness fried oysters or their haggis balls with marmalade… 9 Christopher Street London EC2A 2BS, blackrock.bar.
Bar Food Menu of the Year
Scout, London
Apart from the fact they are completely zero-waste, this bar in the heart of Shoreditch features the most delicious cocktails including The Carrot, a blend of purple carrot, hemp seeds, sour carrot and liquorice.  To wash down your beverage, try their unique range of bar food, which includes broad beans on toast, kohlrabi carpaccio or toast and butter with has a grated cured egg yolk twist. 93 Great Eastern Street London EC2A 3HZ, scout.bar.
Restaurant Bar of the Year
Bon Vivant, Edinburgh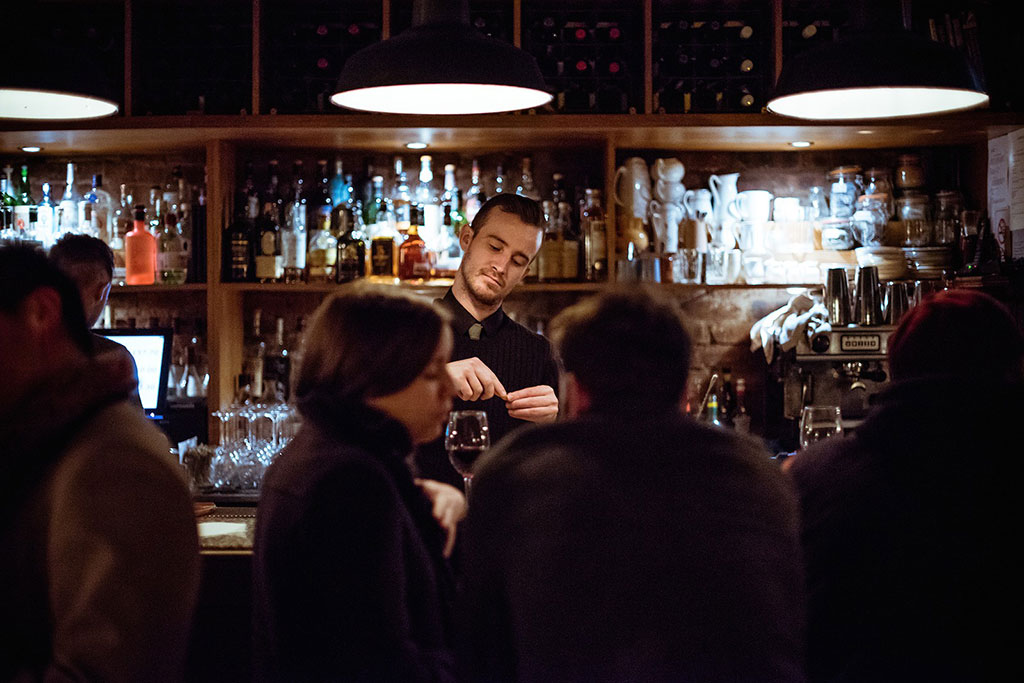 This informal and casual restaurant features the highest standard of food around. The restaurant features a superb in-house bar that serves a variety of drinks accessible from their gantry, which is stocked full of classic and rare spirits. After all, Bon Vivant does translate from French to: 'A person who devotes themselves to a sociable and luxurious lifestyle'. 51 Thistle Street Edinburgh EH2 1DY, bonvivantedinburgh.co.uk.
Hotel Bar of the Year,
American Bar at the Savoy, London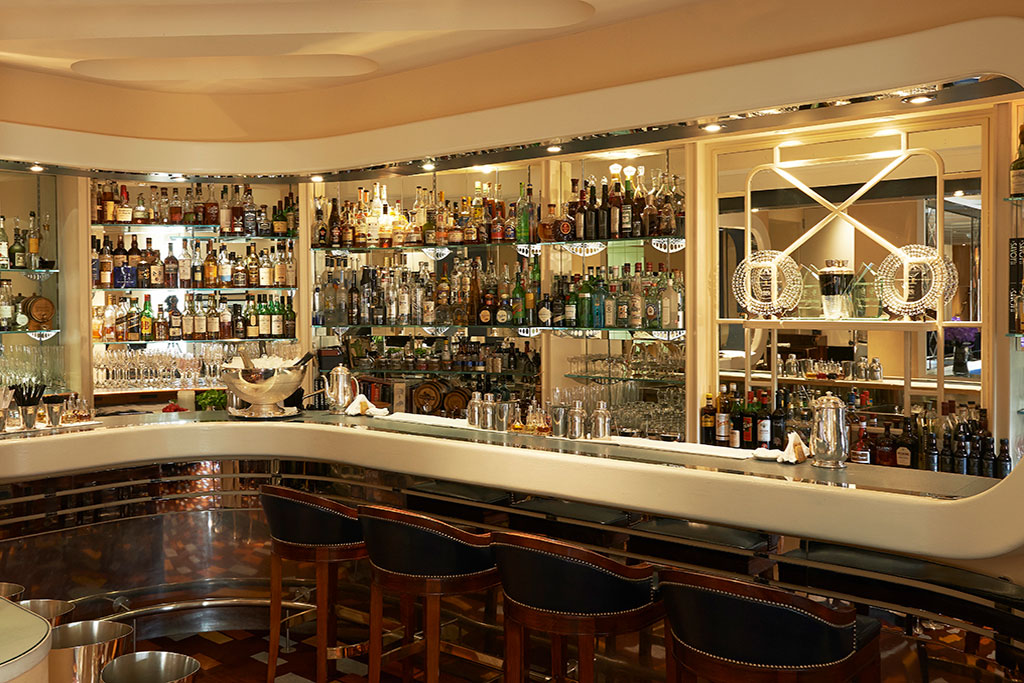 The longest surviving cocktail bar in London, the American Bar is not-to-miss. Situated inside the infamous Savoy Hotel, the renowned bar features a live pianist seven days a week, alongside serving an extensive list of classic cocktails with a twist, as well as vintage cocktails such as Negroni, for £150 a glass. Strand, London, WC2R 0EZ, fairmont.com
10 of the Best Italian Restaurants in London.
New Bar of The Year & Cocktail of the Year
Coupette, London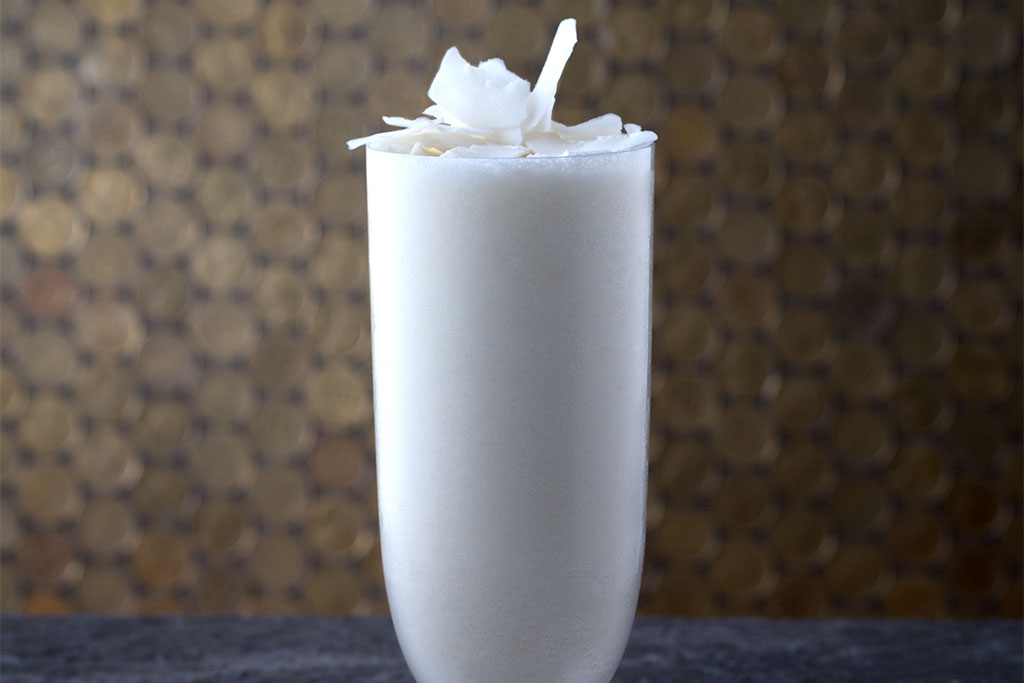 A new hit in Bethnal Green, this relaxed environment has quickly become a North London hotspot for those who want to relax after a long day. Their unique cocktail menu features drinks such as Straight Out Of Bethnal Green, a Truffled White Negroni. Their award-winning Cocktail of the Year is the Champagne Pina Colada. 423 Bethnal Green Road London E2 0AN, coupette.co.uk.
Bar Manager of the Year
Scarfes Bar, London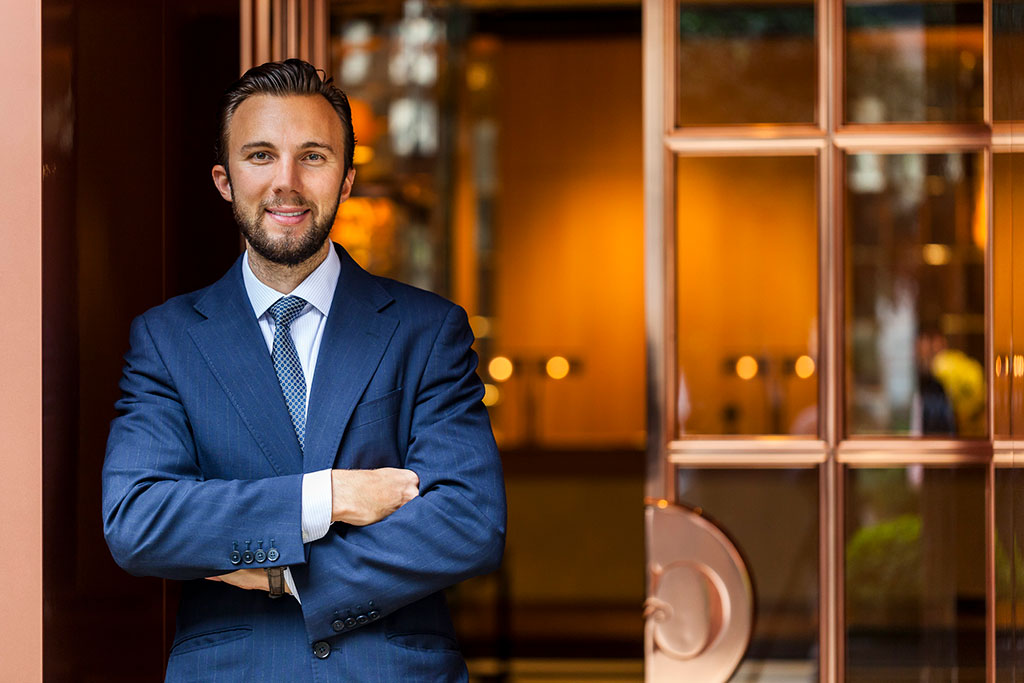 The renowned Holborn-based bar is known as the place 'Where Paintings and Potions Meet'. Each drink has been inspired by a famous individual and their work. Martin Siska, Bar Manager of the year, creates cocktails based on the likes of Harry Potter, Margaret Thatcher and David Beckham – Polyjuice Potion, anyone? 252 High Holborn, London, WC1V 7EN, scarfesbar.com.
Social Media Presence of the Year
Mr Foggs, London
Not only is Mr Foggs acing their social media right now, but the bar features 3 different venues for you to drink till your heart is content in. Head to Covent Garden, where you can drink real ale in Mr Foggs Tavern until you fancy a trip around the corner to Mr Foggs Gin Bar. Remind me again when Gin'o'Clock is… 5 Bruton Lane Mayfair W1J 6JD, 58 St. Martin's Lane London WC2N 4EA, 1 New Row, London WC2N 4EA, mr-foggs.com.
Who will you put to the test this weekend ?
Looking to pair your drink with some delicious food? The Best New Restaurants in London has you covered!
---