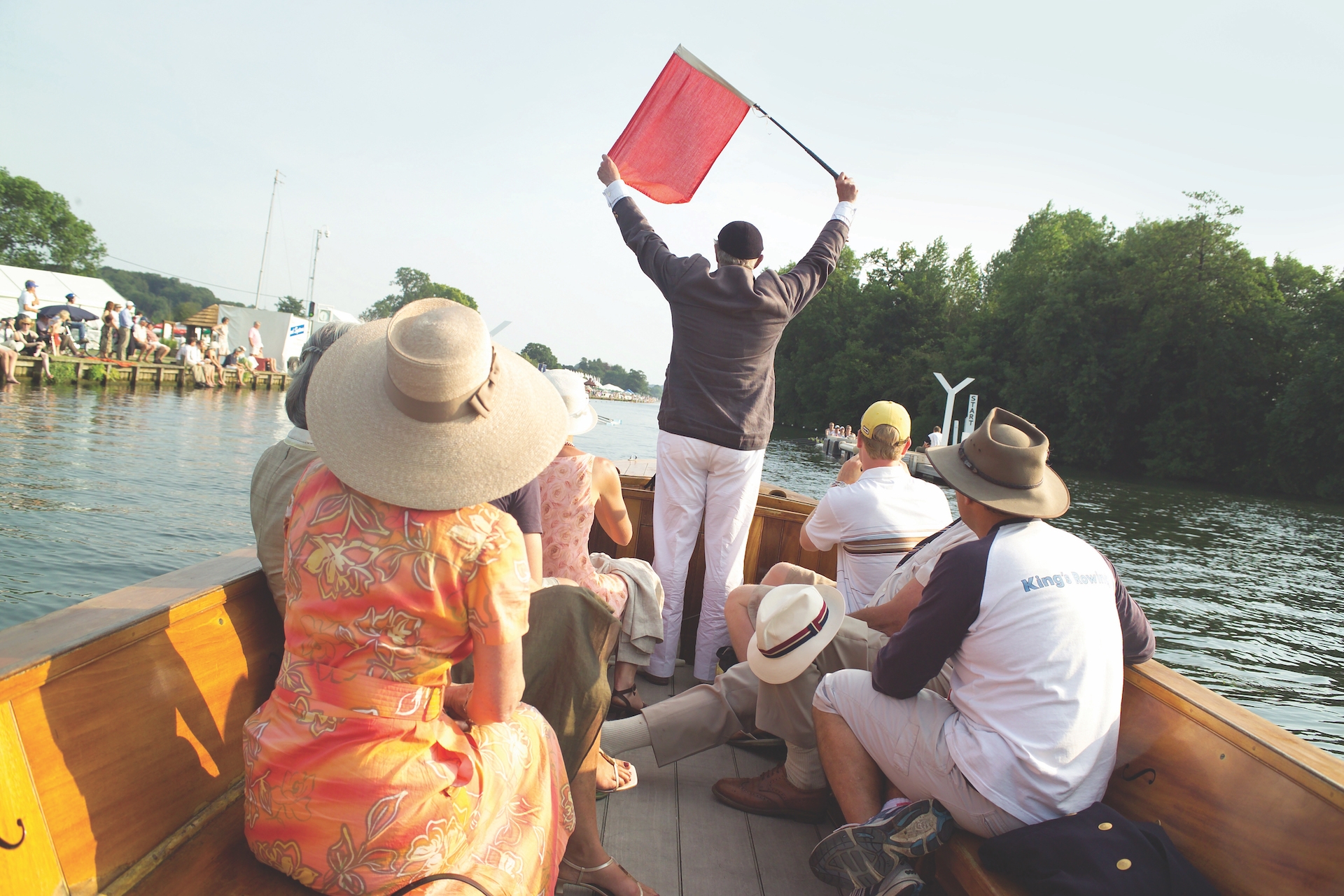 Your Ultimate Guide to Henley Royal Regatta
Everything you need to know if you're heading to Henley
The Henley Royal Regatta is the be-all, end-all, five-day regatta that attracts teams from around the world to compete in hundreds of races. In 2023, it is set to run from 27 June–2 July 2023, so dust off your boater, don a striped blazer and get ready for a week on the waterfront. And if you're worried about missing any of the highlights, here's our checklist for how to get the best out of Henley 2023.
Your Ultimate Guide to Henley Royal Regatta
The History
The first Henley Regatta took place in 1839, and it has been held annually ever since – bar exceptions for the years of two World Wars and the pandemic. It was initially staged as a fair, but the emphasis quickly changed to focus on rowing. In 1851, HRH Prince Albert became the Regatta's first Royal Patron, and after his death the reigning monarch has always consented to become Patron – hence the event now being called Henley Royal Regatta.
Events
At the top level, there are six open events for men and six open events for women. At the intermediate level, there are three events for men, catering to the best of the club and student crews. The next level offers five men's events for the majority of club and student oarsmen. Finally, there are two events for junior men and one for junior women.
The Course
The traditional length of the Course is 1 mile 550 yards (2,112 metres), which was the longest distance of open water that could be obtained on the Henley Reach in 1839, when the Henley Royal Regatta was started. Four different courses have been implemented in the history of the Henley Royal Regatta.

Attending Henley Royal Regatta
The Stewards' Enclosure will give you the most desirable vantage point. Although the wait time to become a member is six to ten years, don't worry: are long as you are a guest of a member, you're in! Situated on the Berkshire bank, opposite the Finish Line, racing can be viewed from the Members' Grandstand (reserved seating), the Fawley Grandstand (unreserved seating) and the Floater (Members only).
The Regatta Enclosure, situated on the Berkshire bank, just downstream from the Stewards' Enclosure, is open to competitors, supporters and the general public. With seating alongside the river and in an open grandstand, The Regatta Enclosure also has a covered restaurant, an outside dining area and a bar. Regatta Enclosure admission badges are valid for the whole day and must be worn at all times within the Enclosure. Badges are also valid for entry into the Boat Tent area. It's good to note that large bags are not permitted within these areas.
Fawley Meadows is an ideally situated bank-side hospitality option. Enjoy a river boat cruise, private outdoor area, live entertainment and, of course, hospitality throughout the day. For larger parties of 30 or more, private Riverside Chalets and Temple Island offer a luxurious and personal experience of the Henley Royal Regatta. Find out more at prestigevenuesandevents.sodexo.com or call 0330 1233 885
A racing timetable is also made available the evening prior to each competition day.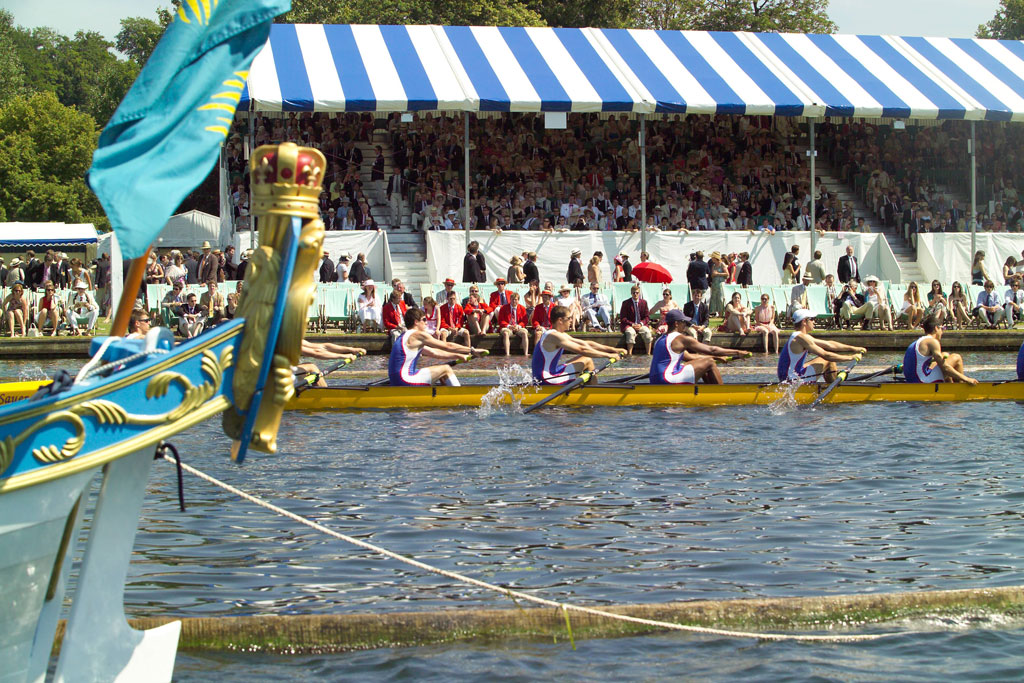 What To Wear
Stewards' Enclosure: Gentlemen are required to wear lounge suits, or jackets or blazers with flannels, together with a tie or cravat. No one will be admitted to the Stewards' Enclosure wearing shorts or jeans. Ladies are required to wear dresses or skirts with a hemline below the knee. Ladies will not be admitted wearing divided skirts, culottes or trousers of any kind. Whilst not a requirement, it is customary for ladies to wear hats.
Regatta Enclosure and Hospitality packages: The atmosphere is less formal as there is no dress code, although many who attend do enter into the spirit of the Regatta, wearing club blazers and other rowing apparel.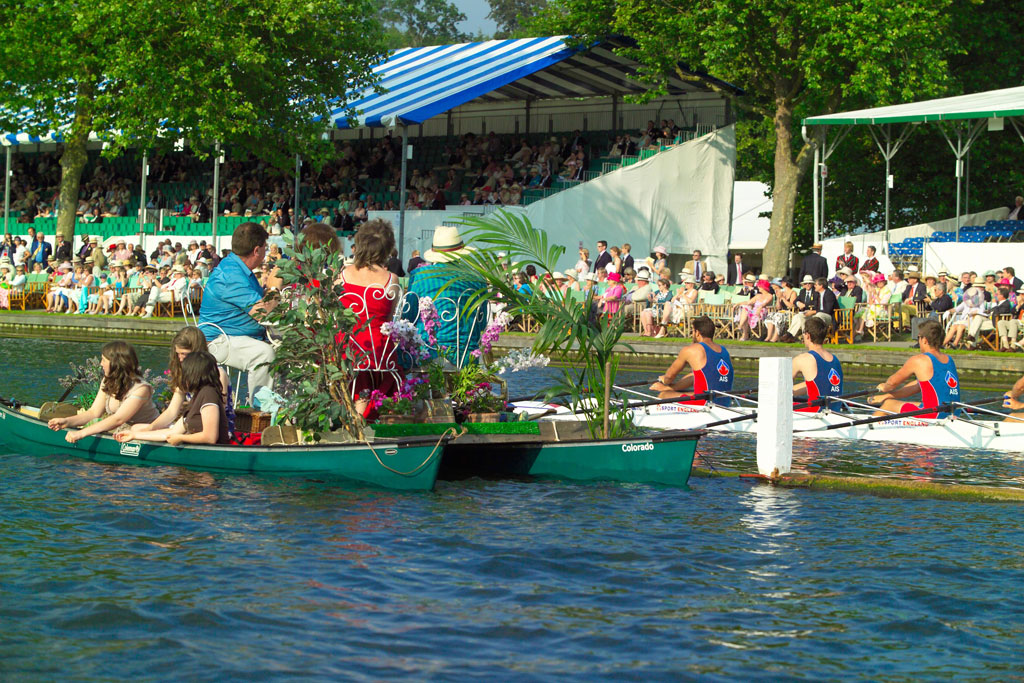 Eating & Drinking
Stewards Enclosure
Mile and 1/8th Restaurant – reserve a table in advance for the entire day, including morning coffee and pastries, a three-course lunch and an afternoon strawberry cream tea.
Luncheon Tent: Purchase tickets in advance for a three-course lunch (two sittings), afternoon tea and a champagne tea.
Seafood Restaurant: Enjoy a wide range of seafood and shellfish, operated on a 'first-come-first-served' basis with no reservations.
Regatta Enclosure: Guests have access to a deli, bar and restaurant with a three-course plated lunch including a seafood platter. There are two sittings at 12 noon and 2pm, as well as afternoon tea available from 4-6pm.
Hospitality packages: A decadent day will run along the lines of coffee and biscuits on arrival, champagne and Pimm's reception with canapés, a five-course lunch featuring local produce and complemented by Cellar Master's selected wines, full sweet and savoury afternoon tea including sandwiches cakes and scones and full complimentary bar throughout the day including, champagne, wines, beers, cider and selected spirits.
Buy Tickets
Regatta Enclosure tickets are available from £32. hrr.co.uk