C&TH series The House Guest Podcast launches on British Airways flights…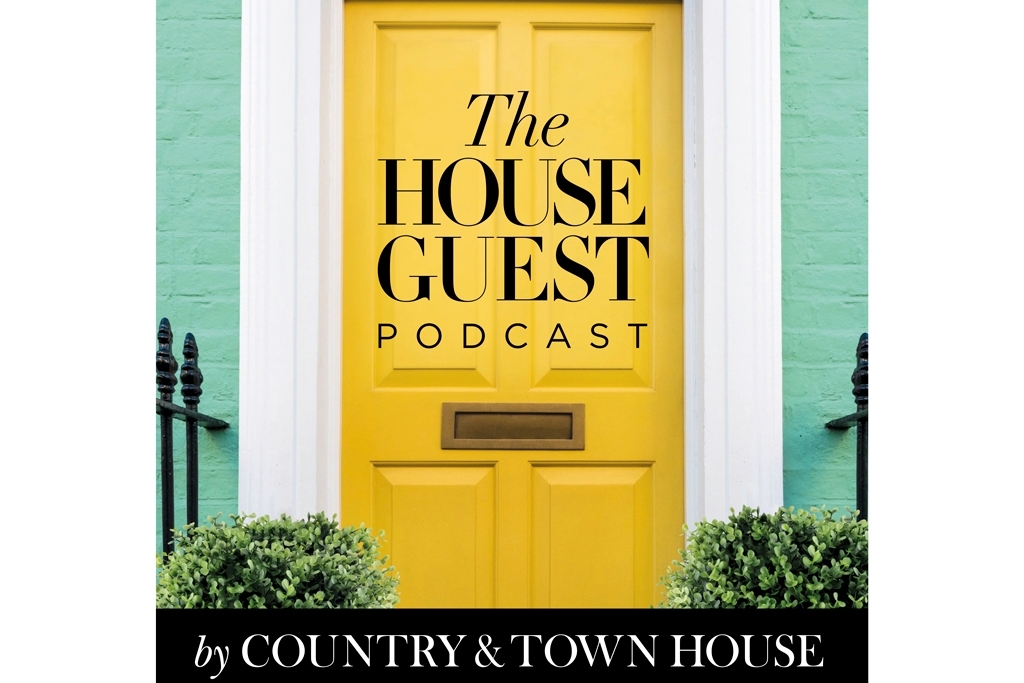 Interior Design is not just all about aesthetics. As much as interior designers follow briefs to make a house a home, to make a hotel look modern and stylish, and to make restaurant interiors complement the cuisine, they must think about how the clients, residents, guests and diners are going to feel there. Will they admire the look but feel uncomfortable? Will they appreciate the theme and want to book another night? Will they tell their friends about how the decor was impressive and added to the experience? See, the world of interior design is most definitely not skin deep. And yet there didn't seem a way to go behind the scenes, to speak to the designers themselves and get a sneak peek into the illustrious industry that has such a profound effect on our lives, whether we notice it or not. That is until the launch of the House Guest Podcast, a unique podcast series in which our Interiors Editor Carole Annett glides around the city, country and overseas chatting to some of the world's very best and most respected interior designers who've worked with everyone from Cher to The Kardashians as well as high-end restaurants and world-class hotels. In the podcast's next move, it projects itself way up into the sky and onto British Airways planes to entertain passengers on their flights.
British Airways High Life Entertainment ensures there's always something for passengers to watch and listen to, to pass the time as they fly. Regardless of whether you've got a long haul or quick flight coming up, a listen to an episode of the House Guest podcast will leave you with interiors ideas, inspiration, tips to try at home and, most of the time, hilarious anecdotes from some of the wild characters Carole speaks to. Now with almost 40 episodes under its belt, the House Guest Podcast offers episodes featuring a variety of designers with different styles to share their stories and inspire listeners to think about the importance of interior design.
Don't have time to listen to every episode on your flight? Here are our highlights:
Episode 1: Nina Campbell
"I think colour is coming back, I think people are bored of that grey look"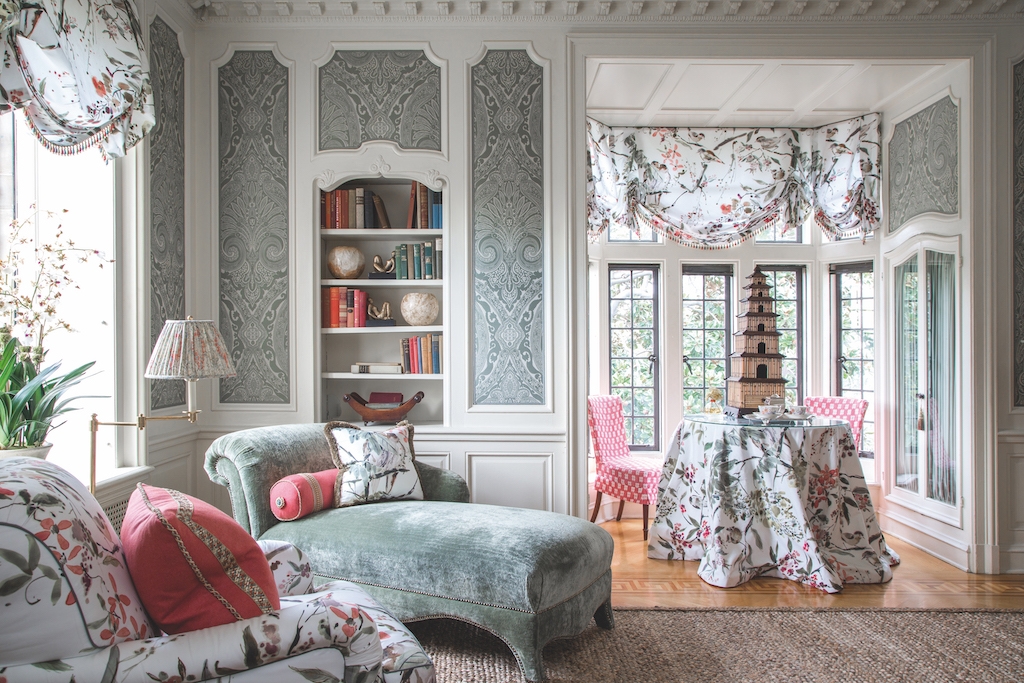 "Elegance doesn't mean fussy or posh"
The House Guest podcast launched with a bang as Carole met with the famous Nina Campbell in her shop and studio on Walton Street, SW3. As they walk around the shop and discuss Nina's career, this episode is full of golden nuggets of tips and advice from Nina who has over 50 years of experience in the luxury interior design industry.
Episode 4: BradyWilliams
"It's very much a kind of rich decadence, and it's almost reminiscent of a bygone era"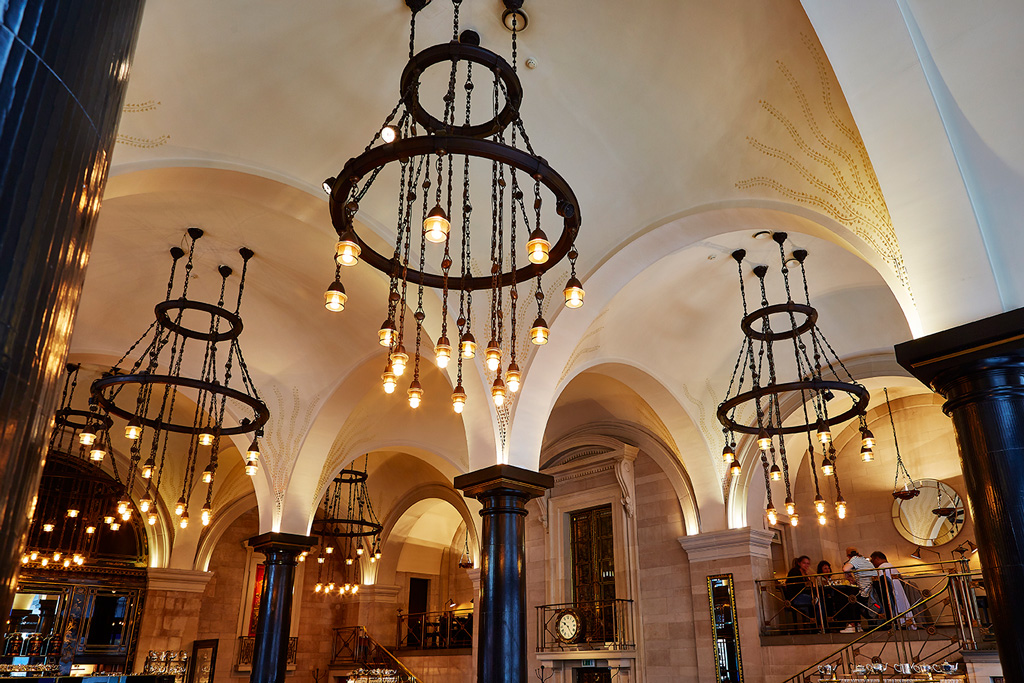 "We joke that Shayne's my second husband"
"Yeah. I mean, terrifying."
"Could he afford you?"
"No. That's why I have two!"
This episode with design duo BradyWilliams as the guests is full of banter and friendship, a very funny and enjoyable listen. BradyWilliams is responsible for the grand interiors of The Wolseley and Fischer's in Marylebone to name a few projects, and are experts at elegance and decadence.
Episode 9: Martyn Lawrence Bullard
"Their homes have to become their sanctuaries, because they can't just go out on the street, go to Debenhams and buy a duvet. It's a whole different ball game"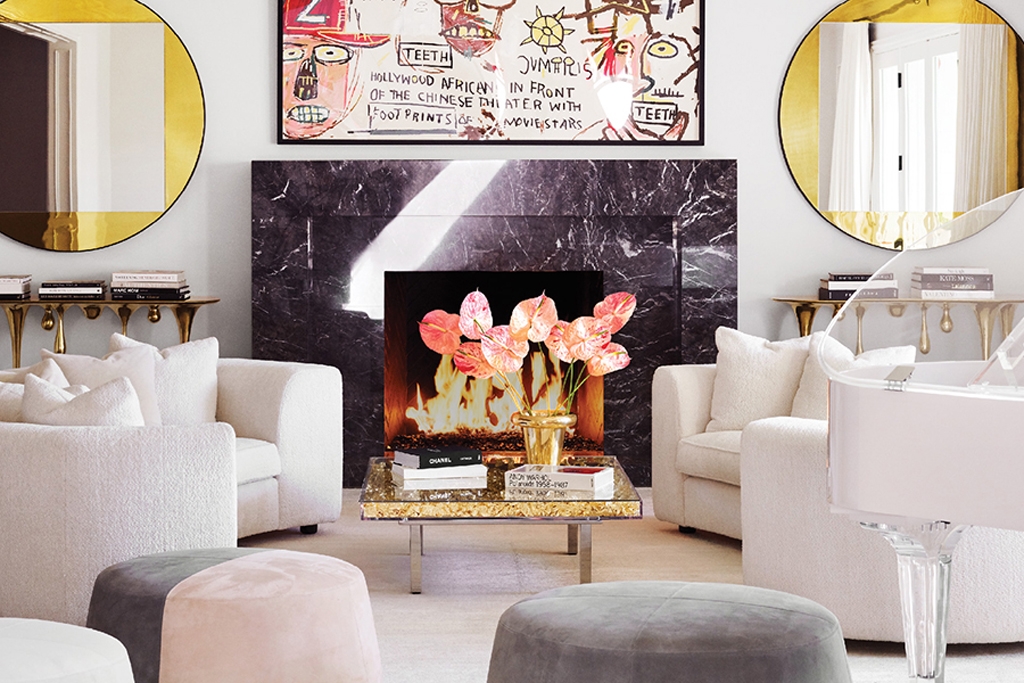 "Kris Jenner has, every year, an unbelievable Christmas Eve party, and so I was lucky enough to be invited. One year, Kourtney came up and said 'I've just bought a new house, I want a whole new style, I would love for you to come and have a look'. She hired me, and then literally a few days later her sister Khloe, who'd bought a house next door, from Justin Bieber actually, she asked me to go and look at her house, which was hilarious because Justin was still living there. There was no furniture in there apart from apart from a giant bouncy castle"
Krazy about the Kardashians? Martyn Lawrence Bullard is a close friend and the man who has designed many of their homes. Recorded in Paris in Martyn's suite at the Hôtel de Crillon, Carole has coffee and croissants with the interior designer to the stars as he shares stories of his star studded list of clients.
Episode 12: Pandora Sykes
"I like decorative things and I like colour, but I don't like things looking too high octane or cluttered"
"They're strangely cross-generational, leopard-print curtains. My mum loves them and someone really trendy in their 20s loves them"
One of the most popular episodes, Carole has breakfast with writer, broadcaster and style icon Pandora Sykes. This episode is a must-listen for those who want to 'steal her style', as she names the designers and brands she loves and that you should check out too.
So if you're headed on holiday soon and want to come off the plane full of interiors inspiration, sit back, relax and listen to the House Guest Podcast on British Airways flights.
The Best Art Exhibitions in London | Where to Eat Israeli Food in Town | The C&TH Guide to Dubrovnik, Croatia
---