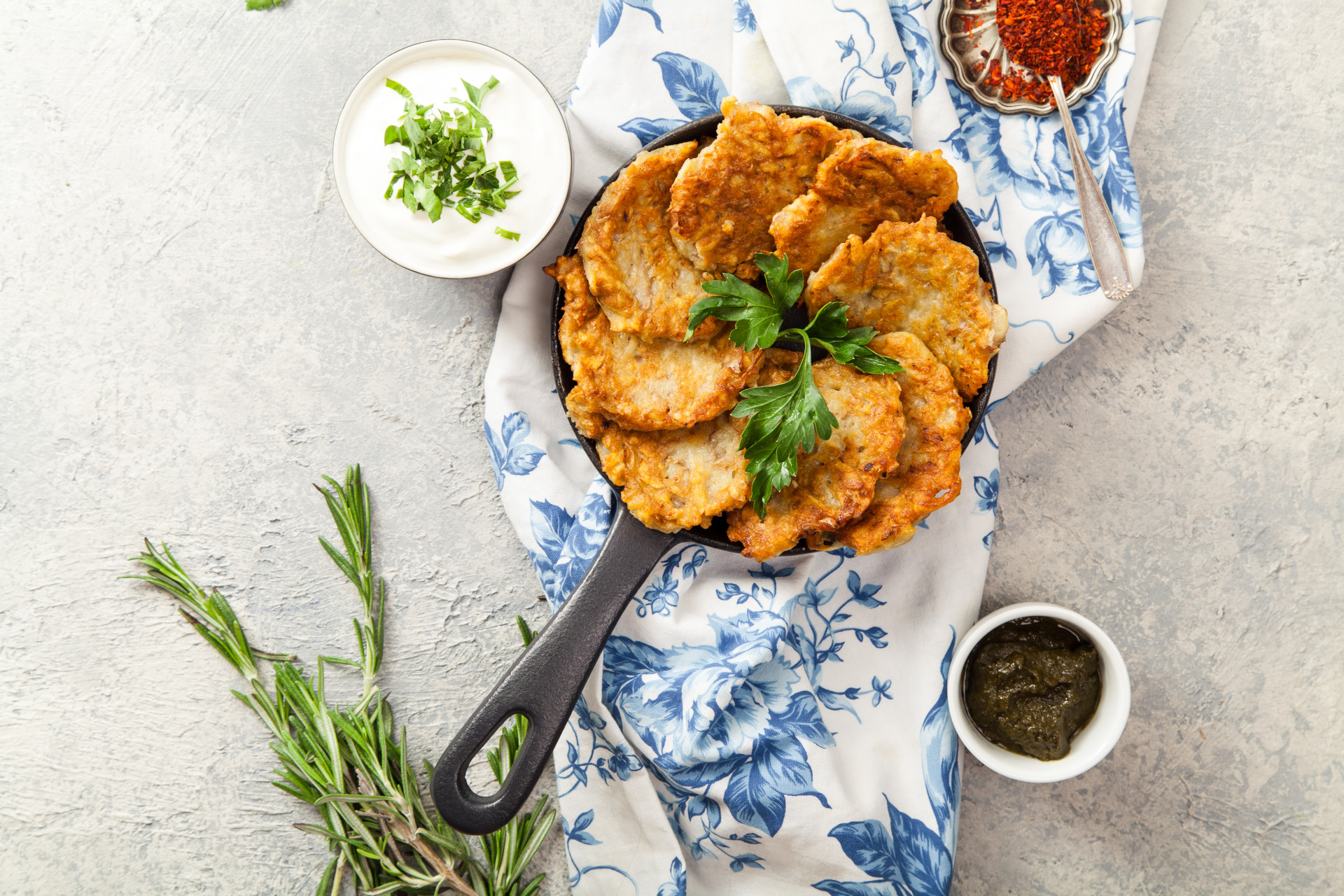 The Best Israeli Food in London
Oy vey. You haven't tried Israeli food in London?! That's about to change.
Rogelachs, latkes, challah, gefilte fish, hummus – dreaming of Israeli food? Don't be a schmuck by thinking you have to get on a plane to experience Middle Eastern cuisine. London's Israeli food offering is as rich as the spices and flavours used in mouth-wateringly good Israeli cooking. Pre-warning: don't read on before you've eaten today. Here are the best places to get authentic Israeli food in town. 
The Best Israeli Food in London
Bala Baya, Southwark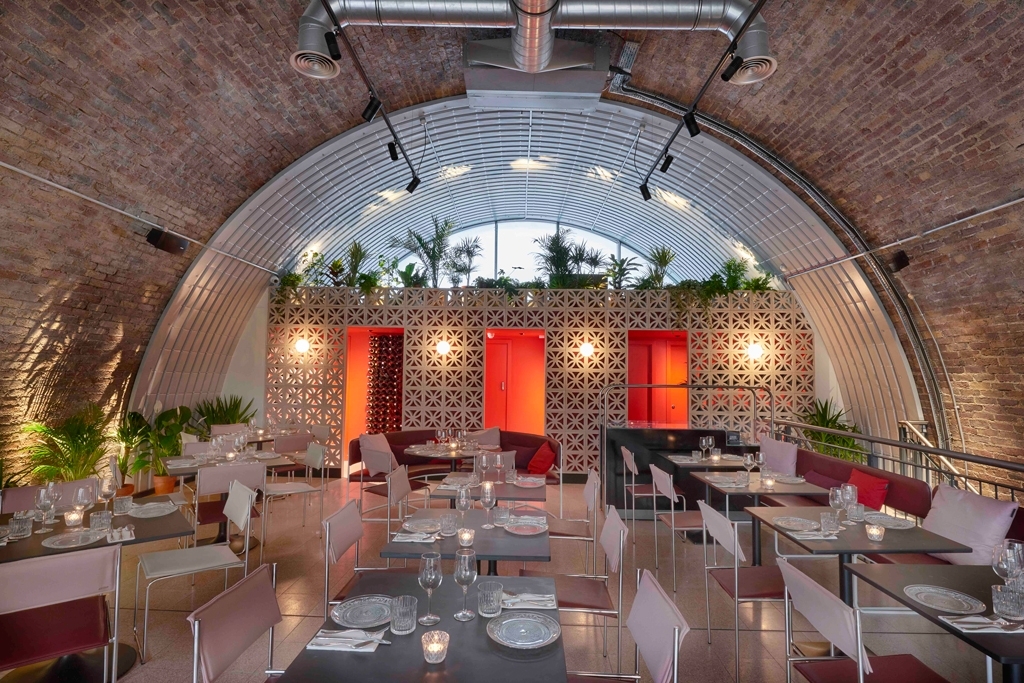 Tel Aviv is a four hour plane ride away from London. But there's somewhere hidden down a quirky side street in Southwark that embodies the buzzing city so well, its tag line could honestly be 'a slice of Tel Aviv'. If you haven't been to the Israeli city before, Bala Baya will just seem like a wonderfully open and airy restaurant of friendly hubbub where interesting spice combinations come together to make absolutely delicious small plates best shared with friends and family. If you have been to Tel Aviv, stepping into Bala Baya when the smells, light, open-plan layout and beautiful people eating beautiful things come into view, is really quite special. If the grey London backdrop outside switched to a sunny beach, Bala Baya wouldn't look out of place – the restaurant is authentically Israeli, from the unique cocktail with a sumac rim to the local Israeli beer served that is always seen around the streets of Tel Aviv.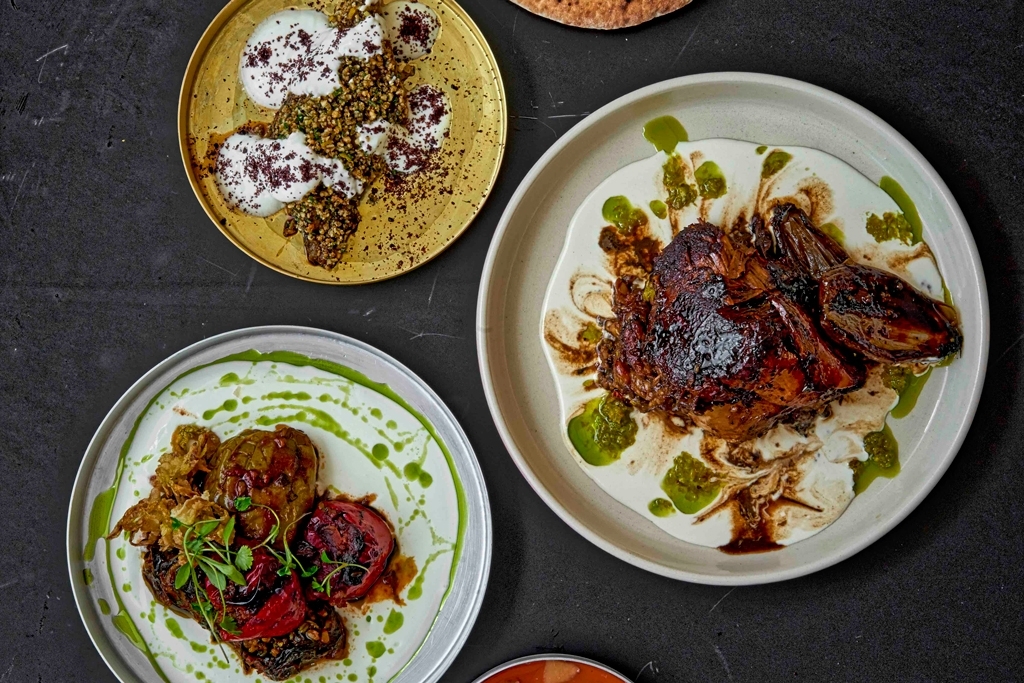 Israeli born Chef Eran Tibi's menu is large and inclusive, with something for everyone, from seafood lovers to vegans, kids to carnivores. Imitating the laidback vibe of Tel Aviv, the waiters bring food out whenever its ready, ensuring ultimate freshness. Whilst there's no particular order, here are our menu highlights for a party of two: House Baked Pita & Dip, Chickpea Hummus, Aubergine Tea with Milk, Brick Potato, Califlower & Roe, Prawn Baklava, and to finish with a sweet treat, The Cheesecake. The food here is brilliant. The interiors are welcoming, making Bala Baya the type of restaurant you could comfortably sit in and keep drinking and munching in as the hours fly by and the sun goes down over the city. The drinks are inspired. Whether you love Israeli food or don't have a stance on the matter, book a table here and impress your fellow diners with the cultural diversity of your taste palette. Arch 25, Old Union Yard Arches, 229 Union Street, SE1 0LR. Reservations via balabaya.co.uk
The Palomar, Soho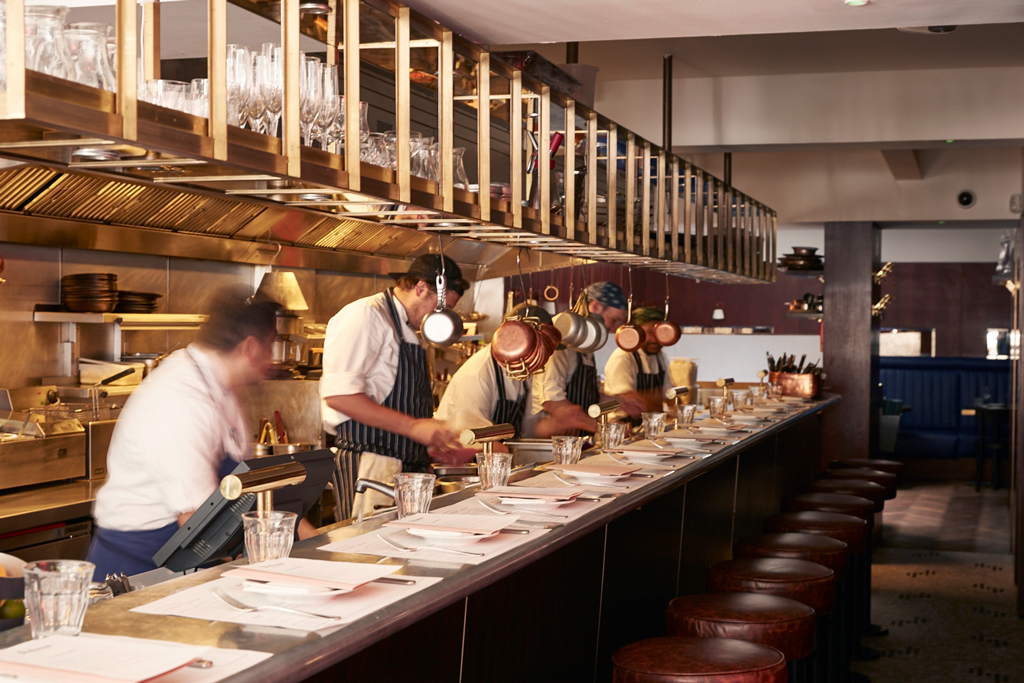 It's a must visit. Smack dab in the middle of Theatreland, you can find this Jerusalem-inspired restaurant with a thoroughly authentic menu with dishes such as Kubaneh, M'sabacha, Shakshukit, Josper Roasted Poussin, and Octo Hummus. 34 Rupert Street, W1D 6DN. Reservations via thepalomar.co.uk
The Good Egg, Stoke Newington & Soho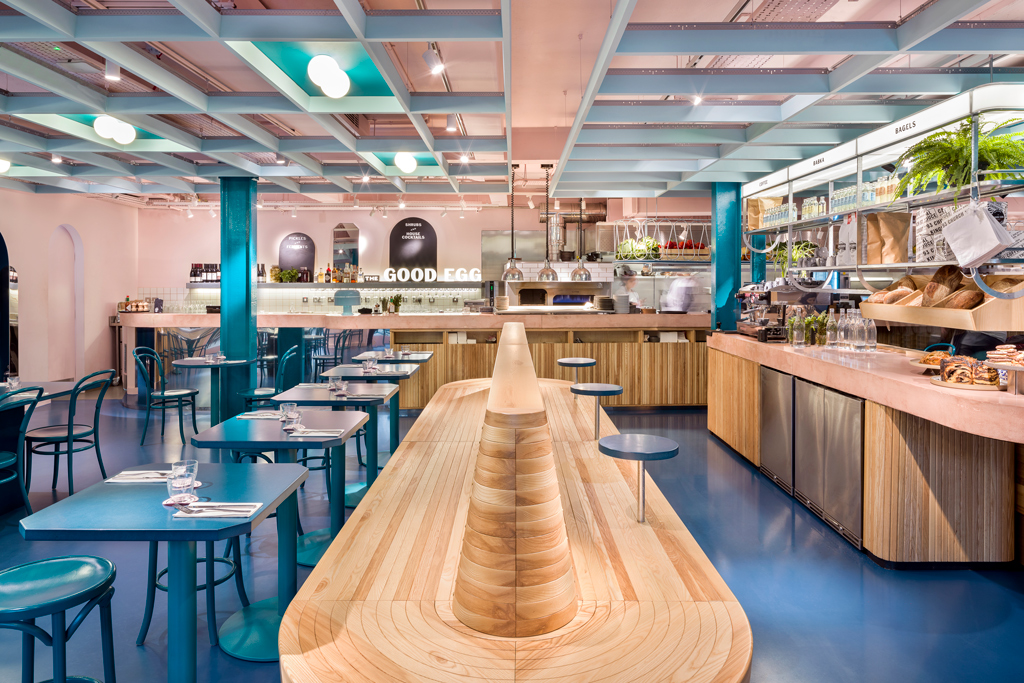 Casual neighbourhood cafe The Good Egg is inspired by the food stalls and markets of Tel Aviv. Since starting as a food stall in 2013 and then going on to launch the Stoke Newington branch in 2015 and the Soho branch in 2017, The Good Egg branches attract crowds of customers every weekend, hoping to experience the taste sensations of the menu, such as a Pastrami-cured trout bagel, Marinated feta hash and Babka French toast from the Stoke Newington branch's brunch menu. Don't assume it's solely great for brunch though – the dinner menus sound divine, with the likes of Slivovitz Negronis and the slow-cooked 'pulled pomegranate mutton with filfel mayo'. 93 Stoke Newington Church St, N16 0AS & Ground Floor, Kingly Court Kingly Street, W1B 5PW. Reservations via thegoodegg.co
Honey & Co., Warren Street & Great Portland Street
Honey & Co. was started by Northern Israel-born Sarit Packer and Jerusalem-born Itamar Srulovich, a husband and wife team, in 2012. Both are immensely passionate about bringing homely and comforting Middle Eastern food to London, and now have restaurants in Warren Street and Great Portland Street, as well as Warren Street based food store Honey & Spice. They've also published multiple cooking and baking books so you can become an expert in Middle Eastern cuisine in your own home, and write a weekly column for the FT weekend magazine. However, first things first: go to one of their restaurants, pick from the special winter menu and drown in the delicious delicacies (such as 'butternut squash, sesame & cinnamon falafel', 'poached quince salad', 'our creamy hummus', and a 'Moshiko' – a Middle Eastern mojito). Honey & Co., 25a Warren St, W1T 5LZ, Honey & Smoke: Middle Eastern Grill, 216 Great Portland St, W1W 5QW, Honey & Spice: The Food Shop, 52 Warren St, W1T 5NJ. Reservations via honeyandco.co.uk
Berber & Q's Shawarma Bar, Exmouth Market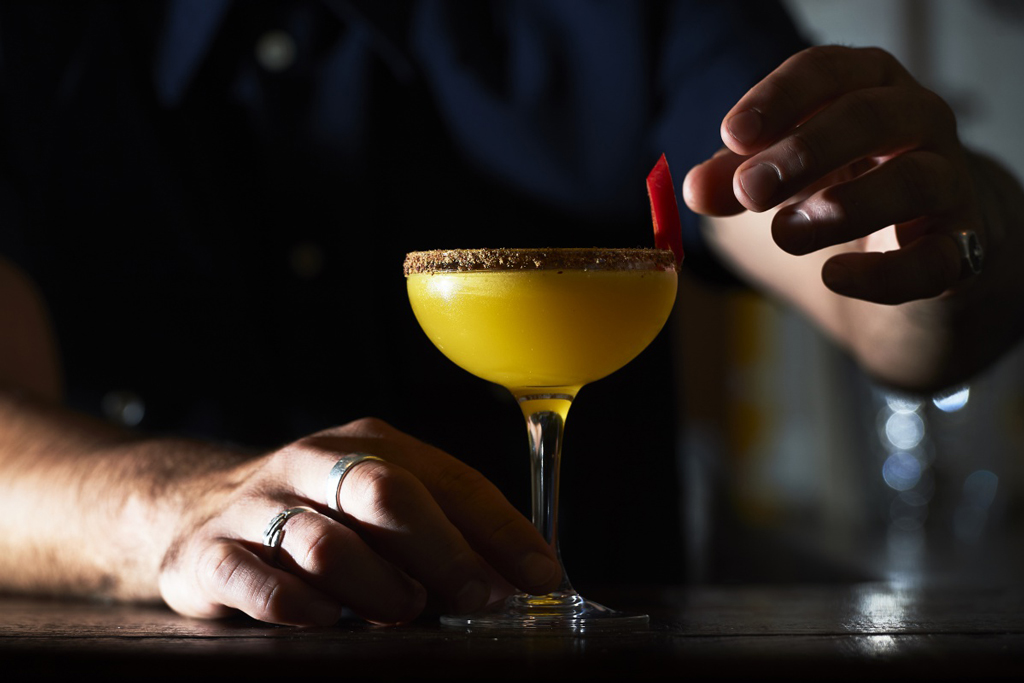 This Middle Eastern rotisserie is an amazing gem in Exmouth Market. Inspired by the bustling and colourful streets of Tel Aviv, they specialise in slow-cooked meat but other dishes of note are the Za'atar pita chips with garlic yoghurt, a classic Israeli salad and squid ink taramasalata with crudités. 46 Exmouth Market, EC1R 4QE. Reservations via shawarmabar.co.uk
Delamina, Marylebone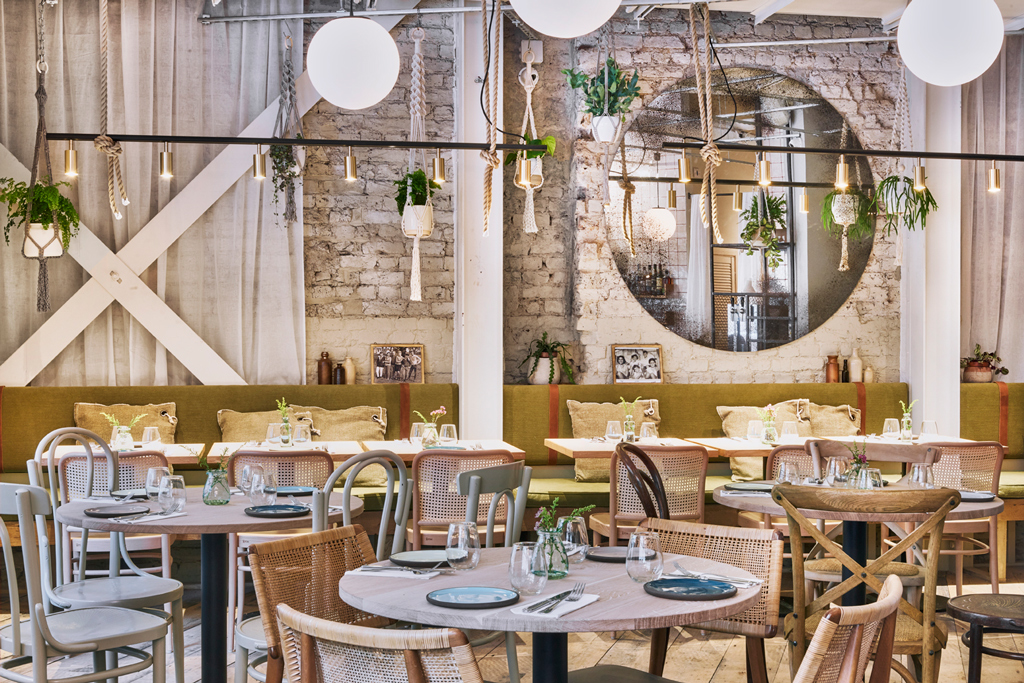 Most definitely the best Middle Eastern restaurant in Marylebone. Delamina was started by Israeli husband and wife duo Limor and Amir Chen. They previously held a popular residency at Shoreditch House, then opened their first restaurant in Shoreditch (Delamina East, still open), and now have their spot on Marylebone Lane. Both the food and drink menus are authentically Middle Eastern, featuring wines from Bethlehem and Kerem Kishor, Western Galilee and dishes from the dessert menu such as the 'parfait of halva and roasted almonds, date syrup and raw tahini drizzle, and the flourless chocolate mousse cake with amarena cherries and salted sesame cracker. 56-58 Marylebone Lane, W1U 2NX. Reservations via delaminamarylebone.co.uk
Featured image: Getty Images
DISCOVER MORE
Where to Enjoy an Authentic Italian Aperitivo in London / The Best Healthy Restaurants in London