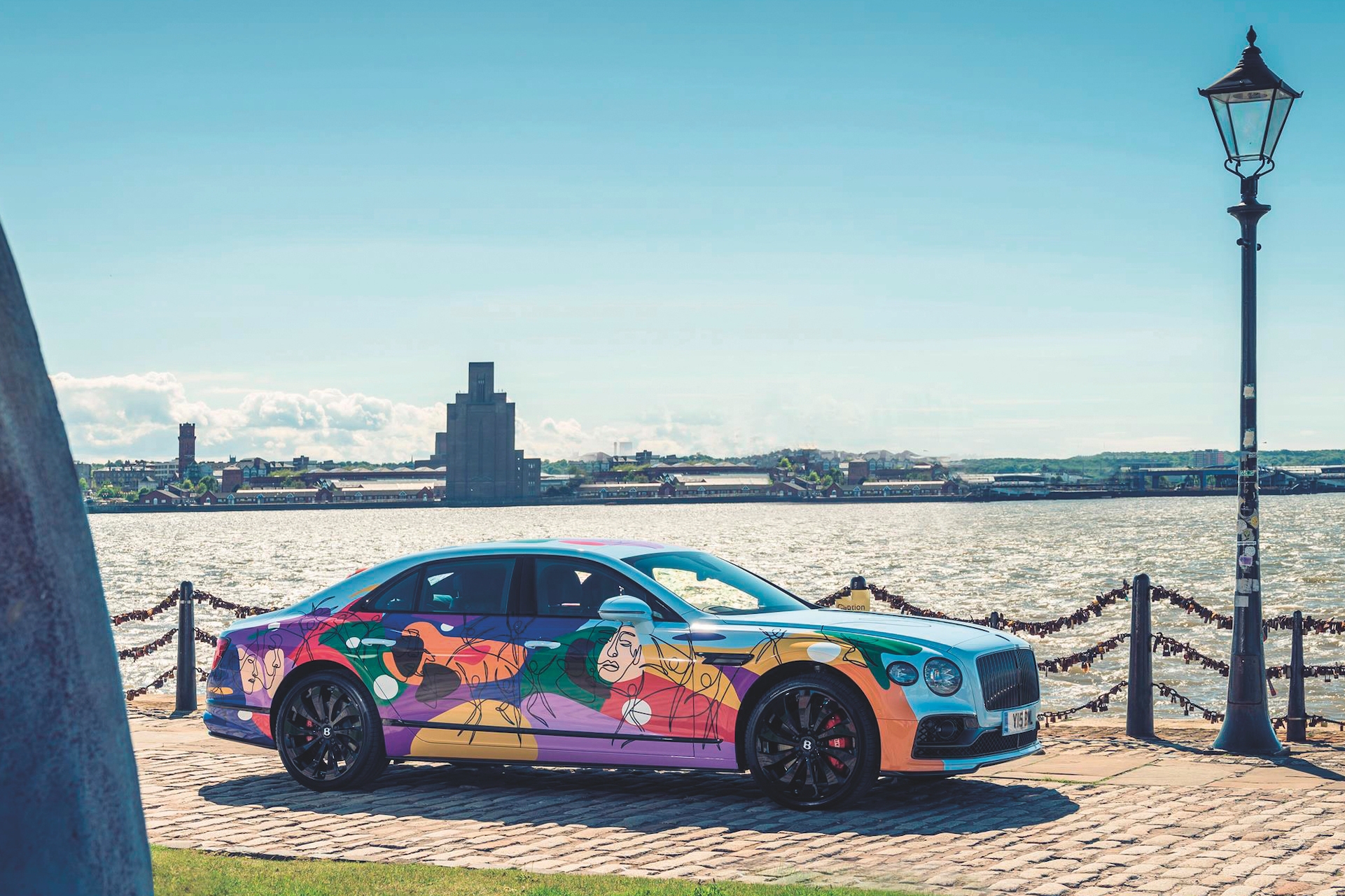 How Bentley Revved Up For Planet-Conscious Motoring
---
The luxury marque has pledged to become carbon neutral by 2030
Bentley has announced its commitment to being a sustainable, wholly ethical role model for the global luxury car industry. The brand has pledged to be end-to-end carbon neutral by 2030, offering exclusively hybrid or battery electric vehicles by 2024 and solely full-electric vehicles by 2030. Its production facility in Crewe was the UK's first luxury automotive factory to be certified carbon neutral by the Carbon Trust in 2019 and, as part of its Beyond100 strategy for a sustainable luxury future, Bentley has committed to reducing its factory's environmental impact by 75 per cent by 2025 (from a 2010 baseline).
Main image: The Bentley Unifying Spur, designed by painter and sculptor Rich Morris
Bentley Races To Zero
Founded in 1919, Bentley has been at the pinnacle of motoring excellence for more than a century. Last year the company embarked on a totally new road journey, outlined in its Beyond100 sustainability manifesto, that will see the brand evolve more in the next five to eight years than in all its previous 102-year existence.
It's a bold move, agrees CEO Adrian Hallmark. 'In the last 17 years, we have sold more 12-cylinder engines than any other car manufacturer on earth and now we're saying, "That's it! no more engines." Only hybrids by 2023 and 2024; our first battery electric vehicle by 2025 and by 2030 only electric vehicles,' he says.
'Why are we doing it? There are a hundred million cars sold every year. Bentley sells just 10,000 of them so we're clearly not going to save the planet. For us the question is, why wouldn't we do it? The technology is there now; it's reasonably affordable for a small company like us; and our regular research shows it's what our existing and future customers want.'
Adrian believes the race to zero has also given Bentley a new perspective on its brand profile. 'We saw it as a great way to show leadership. We became competitive with it, too: 84 per cent of the cars we've ever built are still on the road so in terms of total energy and life cycle, we're probably the most sustainable car brand in the world.'
Bentley's sustainability journey began a decade ago with the capture of natural carbon-free energy at its factory in Crewe. 'Then we got serious and set some radical goals, looking at every part of the business. We started with the factory and it has been certified carbon neutral for three years now. We only buy renewable electricity and we've managed to contract ten per cent of all the bio gas available in the UK. Then we moved from our on-site operations to the vehicles themselves and to our whole supply chain.'
As Adrian points out, setting goals is only the beginning. 'You set the big goals and then you look at how close you can get to them and you realise you're only about 25 per cent there. So then you have to come up with lots more ideas. That's where we engaged the whole of our workforce and, actually, that was one of the most inspirational parts of the journey. Everyone wanted to make a difference and the generation of ideas was almost overwhelming.'
With millions of pounds committed to total reinvention of the company, Adrian believes that 70 per cent of his brand's sustainability road map is now in place, but that doesn't mean taking his foot off the accelerator. 'You've still got to keep fighting for that missing 30 per cent. The race to net zero is scary but the risks of inaction are far scarier. I believe this is a chance for Bentley become a leader in luxury sustainability and I'm confident we'll make it.'
READ MORE 
Bentley Unveils Its New Flying Spur Odyssean Edition / Royal Warrant Holders