Your May issue of Country & Town House magazine is hitting newsstands on Wednesday, and this month it's the 10th anniversary issue featuring Gemma Arterton, a special wedding guide and an insight into gardening trends as well as Randle Siddeley's guide to The Chelsea Flower Show.
Want to make sure you get your new issue before anyone else? Subscribe to Country & Town House here.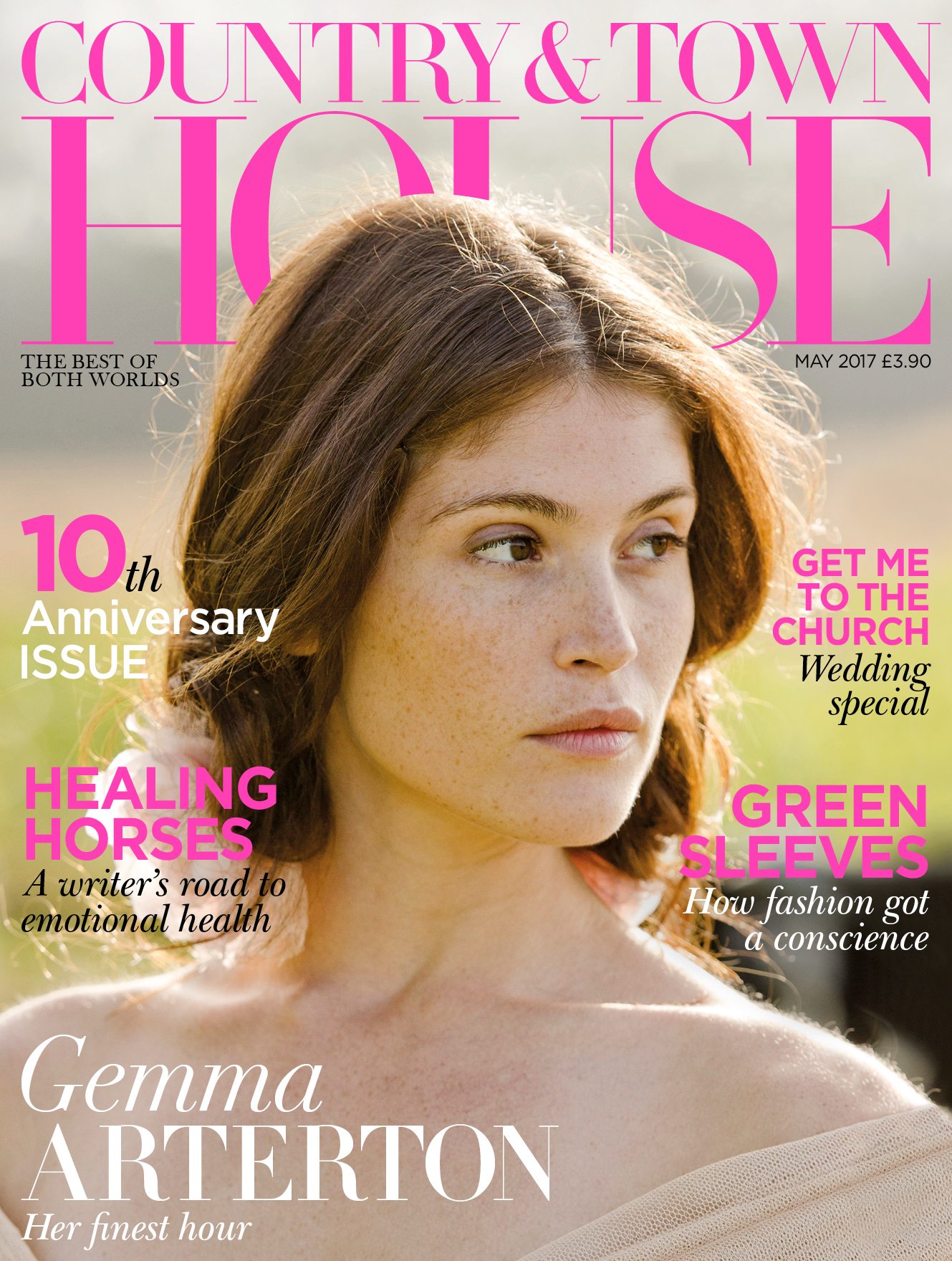 Inside the 10th anniversary issue, you'll find…
Gemma Arterton – on her new film The Finest, living in Paris and women's rights.
Wedding Guide – As wedding season approaches fear not! We give you the lowdown on what you need to know: from style guides for town, country and beach weddings and bridal makeup to shopping for the perfect present and finest jewellery, plus the brief sheet of the best suppliers; we've got it covered.
The Pamper Prescription –  Whether you're getting married or not, Olivia Falcon gives you a modern-day guide
to pure pampering.
Positive Luxury – The message is clear that we all need to work in a way that is mindful to the people, environment and materials around us, but this doesn't mean it can't also be luxurious. Charlotte Metcalf meets Diana Verde Nieto, who set up Positive Luxury to drive the ethical agenda and congratulate brands that are taking the lead.
Our contributors share their thoughts on The Good Life, escapism and pets…
Olivia Falcon
How do you live The Good Life? 'I live in a fantastic flat (pre-Raphaelite painter John William Waterhouse's former studio in St John's Wood), which, even though it's in London, feels Californian. The good life for me is all about good food and lively conversation with people you love.'
What do you do to get away from it all for a while? 'I pack up my car with my family and head out to the North Norfolk coast. Nothing beats long blustery walks out on the saltmarshes and Holkham beach for clearing the head.'
If you could have any pet, what would it be and why? 'I already have a pet – a very needy blue Burmese cat named Louie.' 
What one thing could immeasurably improve your life? 'More time.'
Julie Reid aka LONDONDEVONGIRL
How do you live The Good Life? 'Walking the High Line in NYC taking photographs, visiting the Whitney, then sitting on the steps outside in direct sunlight watching the Hudson, with Hung Up On My Baby by Isaac Hayes as the soundtrack.'
What do you do to get away from it all for a while? 'I am already away from it all, I need to get back to it all.'
If you could have any pet, what would it be and why? 'I really prefer other people's pets. I get to hang
out with them for a while, but don't have the responsibility. I have two children, it's enough.'
What one thing could immeasurably improve your life? 'Living in Manhattan, preferably Greenwich Village.'
---