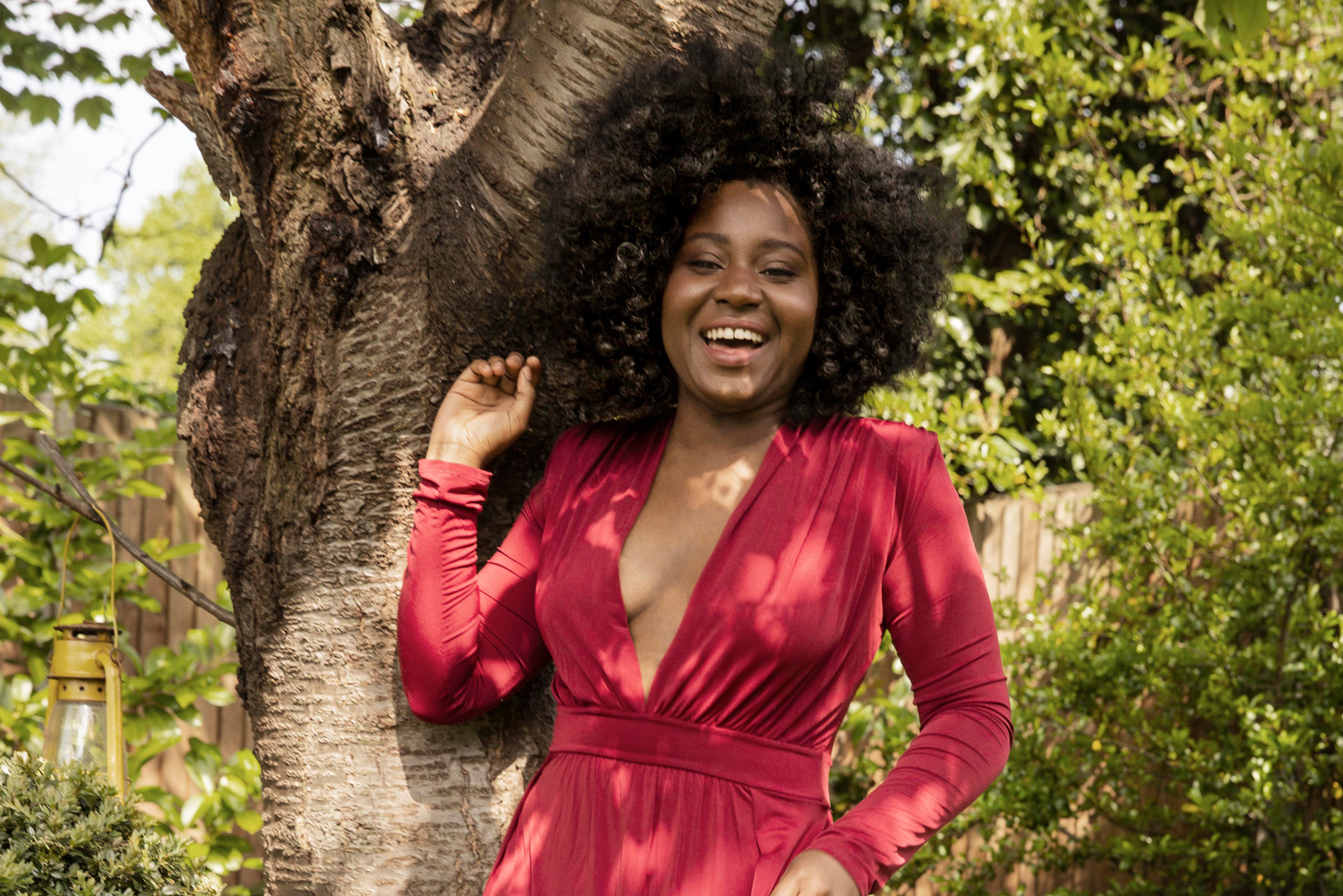 Interview with Susan Wokoma
---
C&TH chats to Susan Wokoma, who stars in Amazon Prime's new supernatural comedy Truth Seekers
It's been a whirlwind few years for actress Susan Wokoma. A stellar performance as Michaela Coel's sister in hit comedy Chewing Gum, among others, earned her a place on the BAFTA Breakthrough Brits list in 2017. Since then, she's starred in Matt Berry's The Year of The Rabbit, Netflix series Enola Holmes alongside Helena Bonham Carter and Millie Bobby Brown, and most recently Truth Seekers, a new supernatural comedy on Amazon Prime. Wokoma acts as Helen alongside Nick Frost and Simon Pegg. Here she chats to C&TH about the new show, the pros and cons of social media, and why we should all try dancing a bit more.
What can you tell us about Truth Seekers?
Truth Seekers is about Gus who works for a broadband installation company but also hunts ghosts in his spare time on his YouTube channel. He's joined by a new co-worker, Elton, and Astrid: a mysterious woman they encounter. Together they become a Scooby Doo gang of loveable so and so's. I play Elton's sister, who eventually comes along for the ride.
Favourite person on the set of Truth Seekers and why?
That's a difficult question – I love them all! But if I had to choose I'd say Emma D'arcy who plays Astrid. They were the one person I wasn't fully familiar with prior to filming and I just think they're so cool. And what they've done with Astrid is so believable and skilful and gorgeous to watch.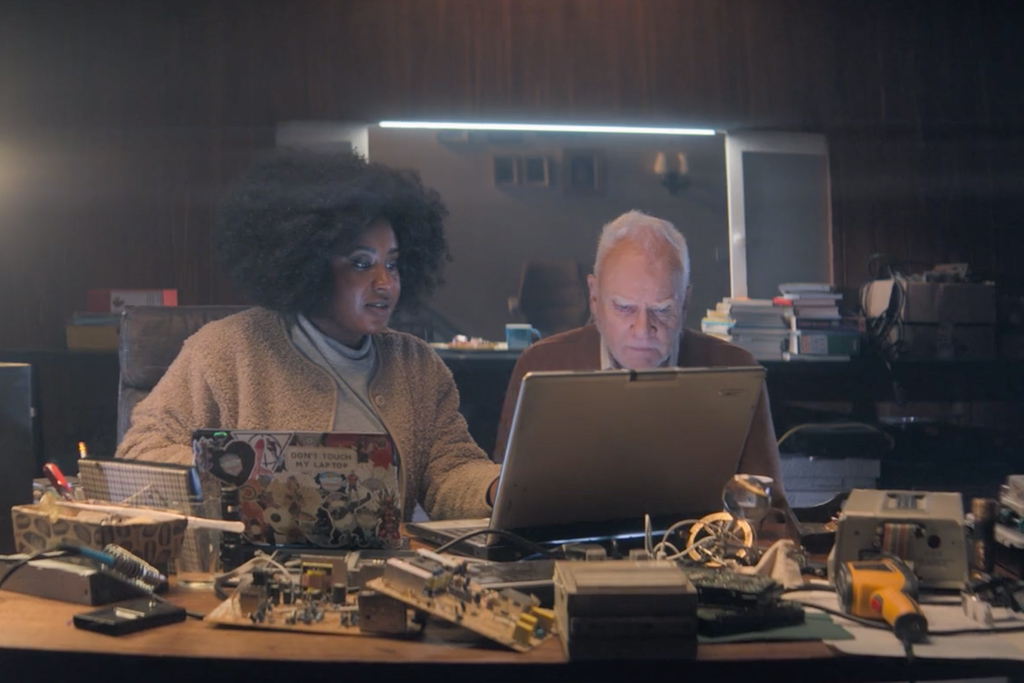 Do you believe in ghosts?
I'm very open. I refuse to believe that this dimension is all we've got. And I've had the odd encounter – I've been told I have psychic and healing abilities so if the acting dries up…
What's your biggest fear?
Anything awful or violent happening to family and friends. Apathy becoming the norm. Bees.
Favourite role to date and why?
I've been very lucky so far but it's definitely Raquel in Crazyhead. I think I evolved as a performer playing her and we shot it in Bristol which I absolutely loved. And although it was sad to only get one series, now a few years down the line, Raquel is like a really cool, weird ghost that follows me around. It's kind of perfect that I played her the once and then she was gone. I'm such an actor!
Director you'd most like to work with and why?
Regina King. She's just directed her first feature and to be directed by a black actress of her calibre would be incredible. Actors always make the best directors in my opinion – you can really tell if directors have been through the horror of acting in public themselves.
What qualities do you think have made you successful?
Success to me is being at home in your own skin: when you can really live with yourself and your choices. I think I'm successful because I've at least got to the point where I genuinely like my own company. And I am a good friend to others – I'm able to put myself in other people's shoes which then informs my career.
Film you think everyone in the world should see?
All About Eve – tremendous.
What's your relationship with social media like?
Healthier. I left Twitter as the protests around George Floyd's murder happened. I think it can be a powerful tool – just look at how the youth of Nigeria started the #ENDSARS hashtag – but the hate on there was overwhelming and ultimately I had to admit to myself that I'm too sensitive for that app. I really don't have the thick skin for it. We are not made to download that much information, especially if it's false or hateful. I'm just on Instagram now which I prefer. I mainly use it for work and watching videos of dreadlock retwists (it's the most calming thing in the world), and I actually like seeing people on holidays and living their best lives.
If you could give advice to your 15-year-old self, what would it be?
Being sensitive is not a bad thing, don't shave your sideburns, and put your hand up more in class.
Three books you'd take to a desert island and why?
Just Kids by Patti Smith because it really is an artist's bible. All About Love by Bell Hooks because it's quietly revolutionised how I date and made me question everything I had been taught about love. And The Jolly Postman by Janet and Allen Ahlberg. I read it non-stop in primary school and half the books for adults can only hope to be as entertaining as that classic.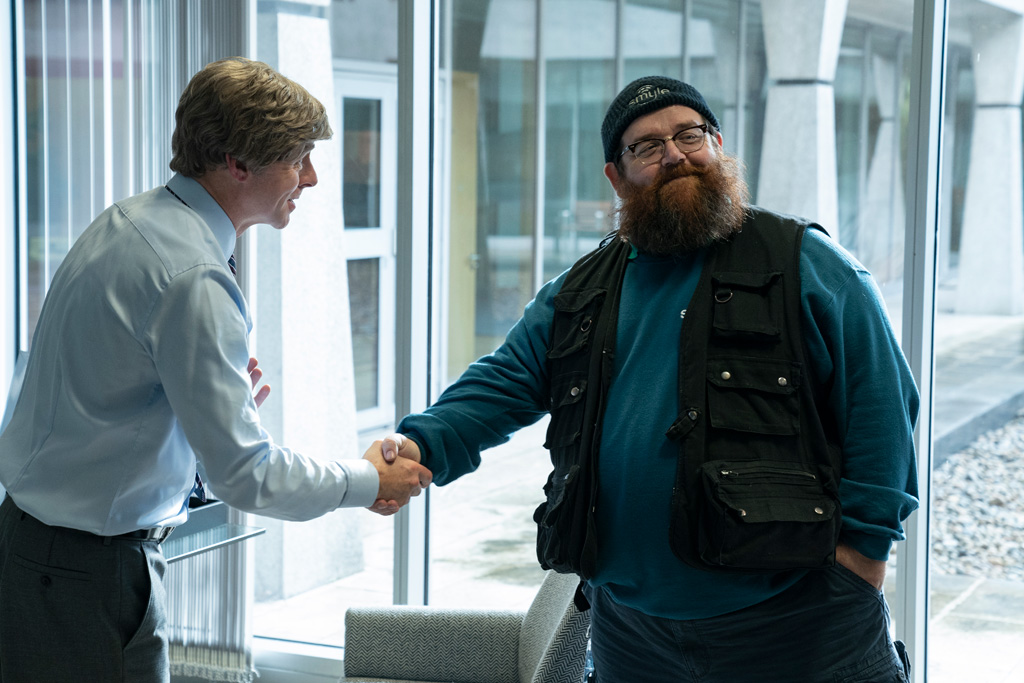 The most challenging moment of your life?
Going on set the day after my dad died. I was 24 and in Nigeria, very far away from home. I was in a lot of pain. Most cast and crew have their version of that situation.
How can we all live a little bit better?
Self-compassion. And therapy.
Any life hacks you learnt in lockdown that you can share?
To not stop dancing. I love a good club with great music and go for a good shake out about once a month. I really mourn gigs and clubs and live music so I made sure I had a dance once a day – be it trying (and failing) to learn the 'Diva' dance routine from Homecoming on my own to Zoom raves my friends Seda and Mawaan organised.
What's your interior design style?
I love bright colours, ornaments and trinkets that really pop, a good large bookshelf, fairy lights and cosy rugs. I love a good plant but man am I terrible at keeping them alive. You know those quirky New York apartments you see in movies? Basically that.
What is your current beauty regime?
I have acne prone skin so I have to take care. I always double cleanse with a mild soap (Obagi Foaming Gel is my current go to) then Paula's Choice 2% BHA Liquid Exfoliant which really helps unclog my pores, followed by Paula's Choice Oil-Free Moisturiser. And lashings of Black Girl Sunscreen – a fab black-owned company that specialises in SPF and doesn't make you look like you've thrown talcum powder on your face.
What are your indulgences?
Handbags, largely second hand if they're designer. I don't have loads by any means but I'm leaning into quality over quantity – things that will last.
What would your best friend say about you?
That I'm funny, I give really great advice and there is literally no topic off limits.
How do you relax?
Baths with Epsom salts and the Insight Timer meditation app.
Are you a rule breaker or a rule taker?
I'm quietly a rule breaker when it comes to me rejecting how the world tells me I should see myself. But I don't believe in chaos and destruction for the hell of it. When a person describes themselves as a 'rule breaker' I always roll my eyes and think 'sure you are pal!'.
Truth Seekers launched on Friday 30 October on Prime Video.
What To Watch on Netflix This Week / Interview with Georgie Henley