A behind the scenes look into the world of luxury floral arrangements with Sayeh Rafiei, creative director of one of London's most prestigious florists Sayeh & Galton…
The Best Wedding Planners, Florists, Photographers & More
Interview with Luxury Florist Sayeh & Galton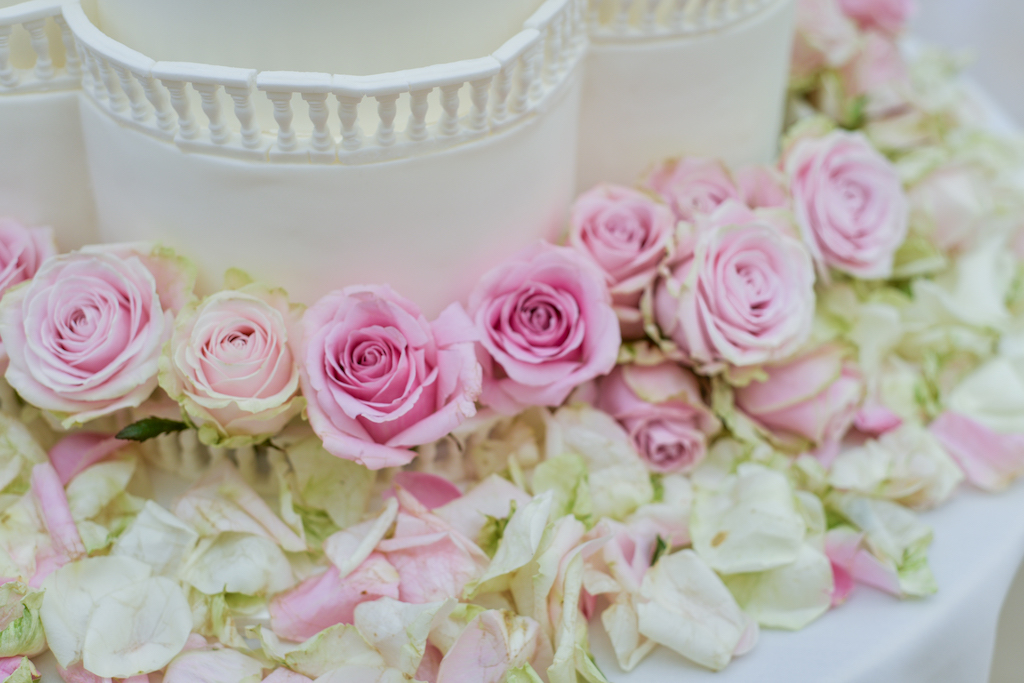 What's hot in the world of flowers this wedding season?
This year we're seeing a lot of very natural English garden flowers. We're designing displays with an abundance of colour and texture, with very natural shapes and forms – with an emphasis on lots of smaller flowers tumbling naturally from arrangements.
Top three flowers you would choose for a perfect wedding and why?
Sweet pea is my favourite flower of all, so I'd need to use it in abundance in my perfect wedding! I love the informality and how this cottage garden flower can be used to create such striking, bold, and beautifully scented displays.
Peonies, as they are beautifully impressive, and sometimes have double flowers. The whites, pinks and reds add romance and glamour and easily blend with many wedding colour schemes.
Deep pink Orchid as this would add a touch of exotic luxury – it's such an extraordinary, delicate and graceful flower which represents love, luxury, beauty and strength.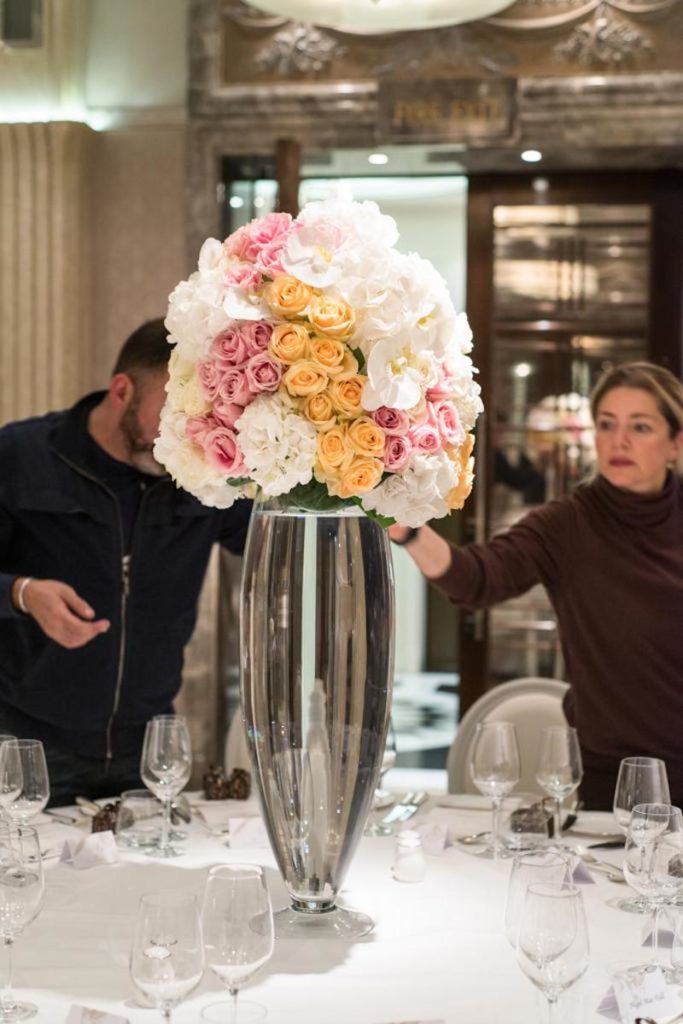 What types of displays are proving popular?
Natural and colourful displays, using an abundance of smaller flowers in relaxed and spontaneous displays.
What do you bring as a company to a flower display for a wedding? What's your USP?
We pride ourselves in our simple, classy and elegant approach. Our attention to detail is what sets us apart, working closely with couples and venues to ensure each stem is working hard alongside all the other elements of the wedding to ensure the perfect finish.

Tell us about the most challenging wedding you've ever had to design for?
We once had to tackle a very last minute venue change due to flood, which meant that some of the colours which had been carefully selected would no longer work with the new, very opulent, décor. However, we pulled together on the morning to use all sorts of foliage and a select number of large bold stems to hide the conflicting colours! It turned out beautifully.
Are there any funny stories you can share?
The funniest wedding I can think of was when we had been asked to make the bridal bouquet in the shape of rugby ball as the groom was a professional rugby player. The best man, who also played, had arranged to dive to catch the bridal bouquet, and then promptly got on one knee and proposed to the bridesmaid! I'm pleased to say the bouquet held together beautifully!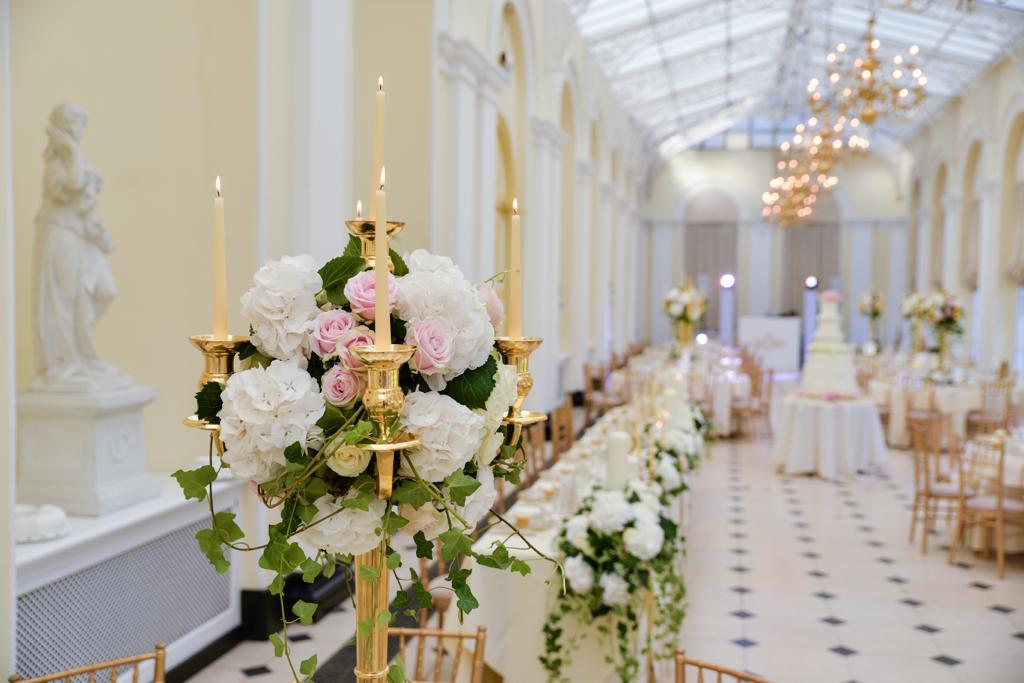 Do you prefer country or town weddings?
I can't choose! I love both town and country weddings as they each have their different styles. Country weddings often have greater opportunities for large and impressive displays, while town weddings often provide opportunities for pushing greater boundaries of creativity – we had a tiny space once and decided to hang flowers from the ceilings and walls to save space which worked brilliantly.
What wedding would you most like to design the flowers for?
I dream of doing my son's wedding flowers – I'll ensure they are out of this world, whatever theme he decides he wants. I'm still waiting for this moment…!

What advice to brides and grooms would you impart when it comes to them thinking about the flowers for their wedding?
I'd advise them to select their florist carefully. I always ensure my couples are comfortable with me and that we communicate regularly and trust each other. It's such an important day so building a relationship and fully understanding what each couple's vision is ensures there are no surprises on the day!
How do you weigh up the ethical challenges when it comes to fresh flowers?
Sustainability, minimal flower miles and the seasonality are the key ethical concerns facing our business. Therefore, we do all we can to ensure that our key suppliers follow our strict ethical working practices. We source predominantly from UK suppliers, especially supporting smaller local businesses where possible, and choose flowers during their natural growing season.
DISCOVER MORE
The Best Flower Arranging Classes in London / 13 Best Wedding Dress Designers / The Best Country Wedding Venues in the UK & Ireland
---