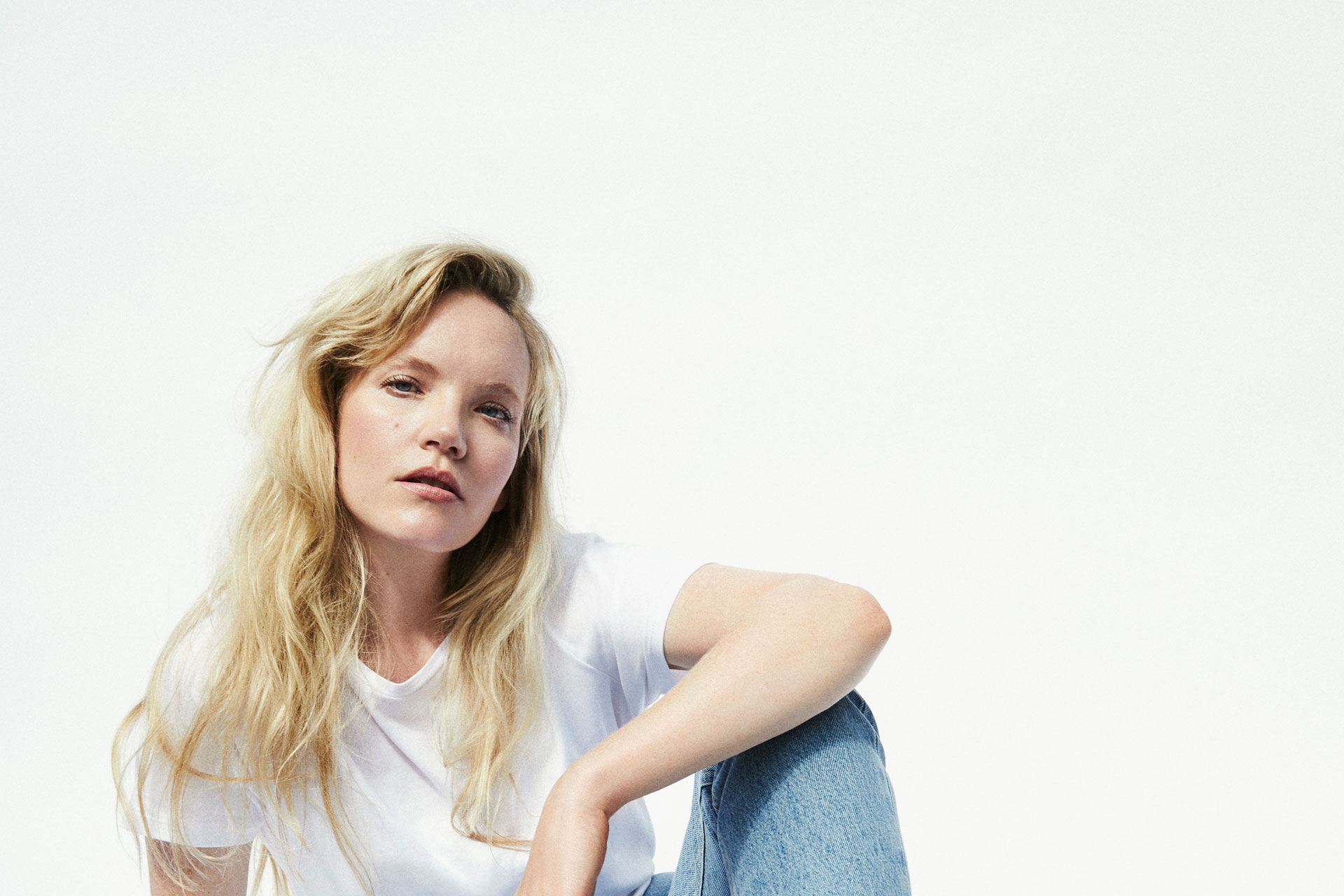 Interview with Tamzin Merchant
---
The Carnival Row star has just published her first children's book
When Tamzin Merchant was a young girl, she wanted to be three things: an actor, a writer, and a fairy. 'So far, I'm two out of three,' she tells C&TH – although she has entered the magical realm through her work. Merchant, 33, is currently filming the second series of Amazon Prime's Carnival Row, a crime drama set in a Victorian fantasy world in which she plays Imogen Spunrose. She has just published a children's book too, The Hatmakers, which is also set in the 18th century with a fantastical element, telling the story of a girl who comes from a long line of milliners. Below we chat to the actress and author about dream directors, lockdown life hacks and why we should all take a break from social media once in a while.
Tamzin Merchant Q&A
Favourite role to date and why?
It's always the most recent role I've played – so, Imogen Spurnrose in Carnival Row. She is so much fun.
Favourite person on the set of Carnival Row and why?
Don't make me choose! All the actors I've been working with on that show are absolute diamonds. The Finistere Crossing gang – Andrew Gower, David Gyasi and Tracey Wilkinson – are all so brilliant and we have such fun playing in the scenes. They are the ultimate dream team and working with those three has made me a better actor.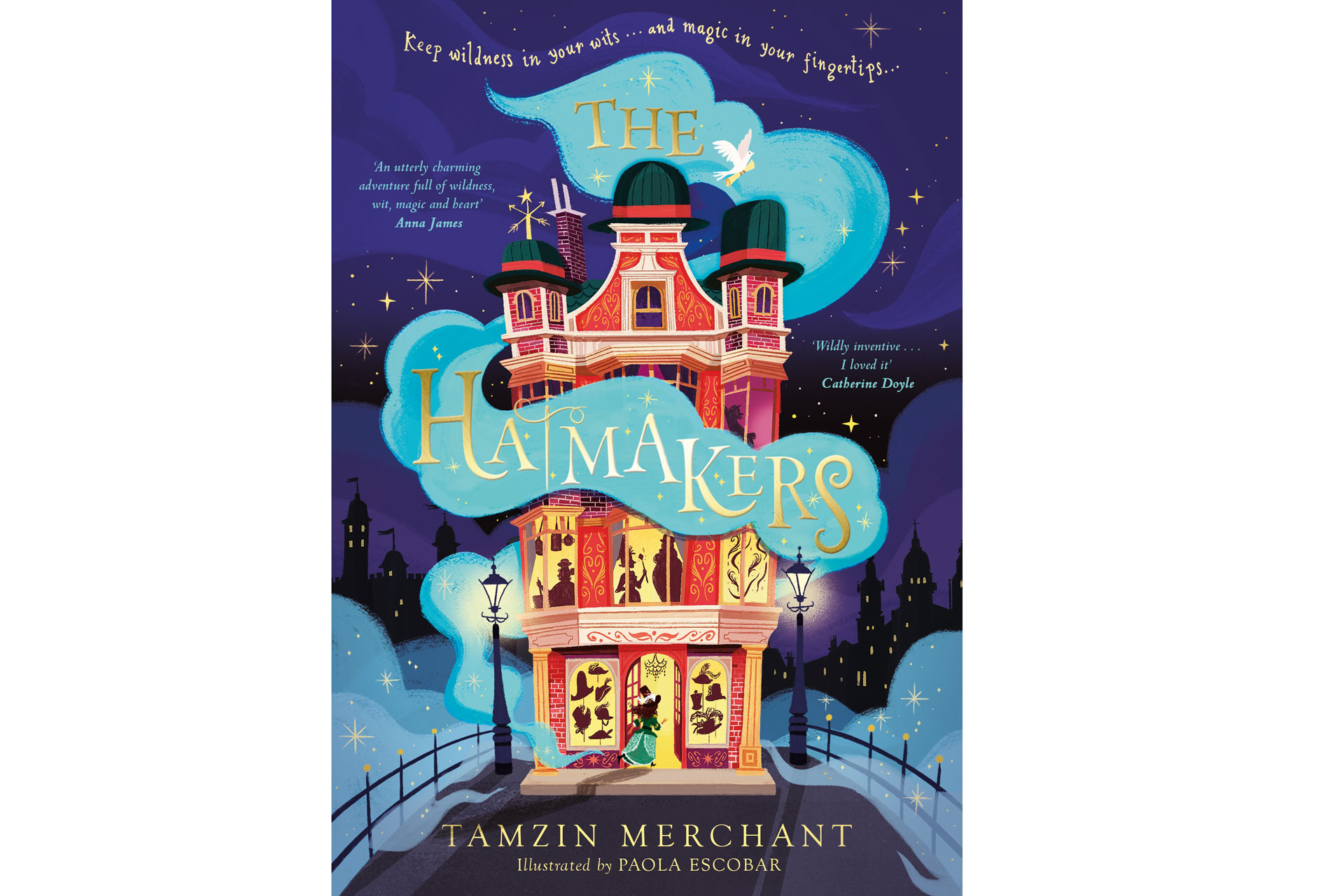 Tell us about your new book, The Hatmakers…
It's an adventure story set in 18th century London. It's about the Hatmaker family, who weave magical ingredients into the hats that they create. Cordelia, the youngest Hatmaker, is on a quest to find her missing father who's lost at sea. But when she realises that dangerous ingredients are being stolen by a mysterious evil-doer, she has to find out who it is, and try to stop them before they start a terrible war with France. It's for kids aged 8-12, though hopefully grown-ups will enjoy it too.
Director you'd most like to work with and why?
Greta Gerwig because I think she's brilliant. The way she writes and directs actors – especially women – is so beautiful and complex. From what I've read and heard about how she works, she creates a great space for the actors to play. It sounds wonderful.
What qualities do you think have made you successful?
I've tried to grow my resilience without growing cynical, I think that helps in an industry where a lot of rejection and failure is inevitable.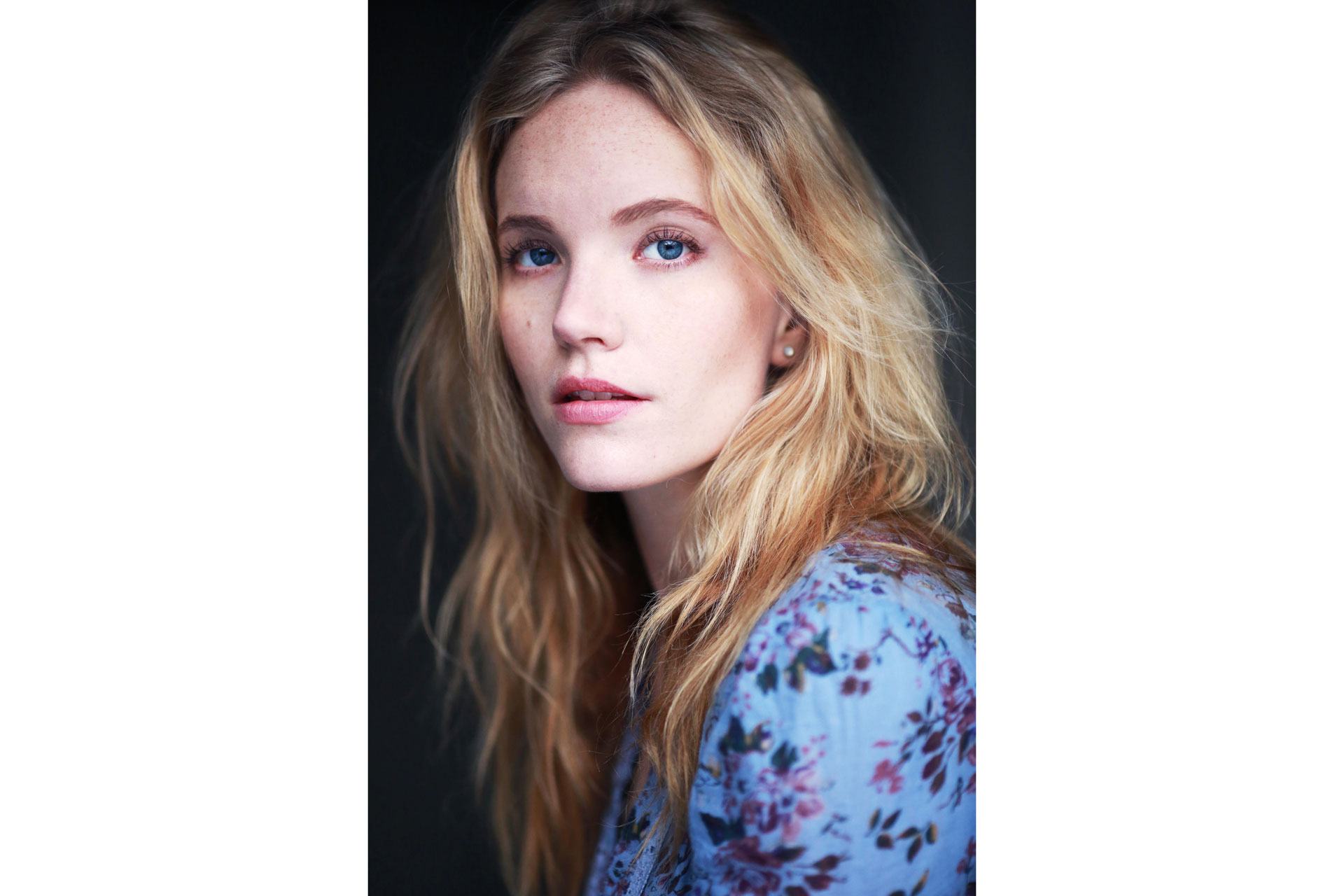 Film you think everyone in the world should see?
The Edge directed by Barney Douglas.
What's your relationship with social media like?
It's an on-again-off-again relationship. I delete Instagram and Twitter for months at a time – I highly recommend doing this several times a year.
What did you want to be when you were a little girl?
A writer (first and foremost), an actor and a fairy. So far, I'm two out of three.
If you could give advice to your 15-year-old self, what would it be?
It would be: "Don't apologise for setting boundaries and insisting on them." Honestly, I need to give this advice to my today-years-old self sometimes. I don't think girls and young women get taught this enough.
Three books you'd take to a desert island and why?
Anne of Green Gables by LM Montgomery, because Anne is my absolute favourite literary heroine and I wouldn't mind being stuck on a desert island with her. A thesaurus, because I love discovering new words and so a thesaurus is endlessly fascinating. And an empty notebook.
The most challenging moment of your life?
I had depression for about a year. Coming out of that was a long, hard climb – but it was worth it for the view.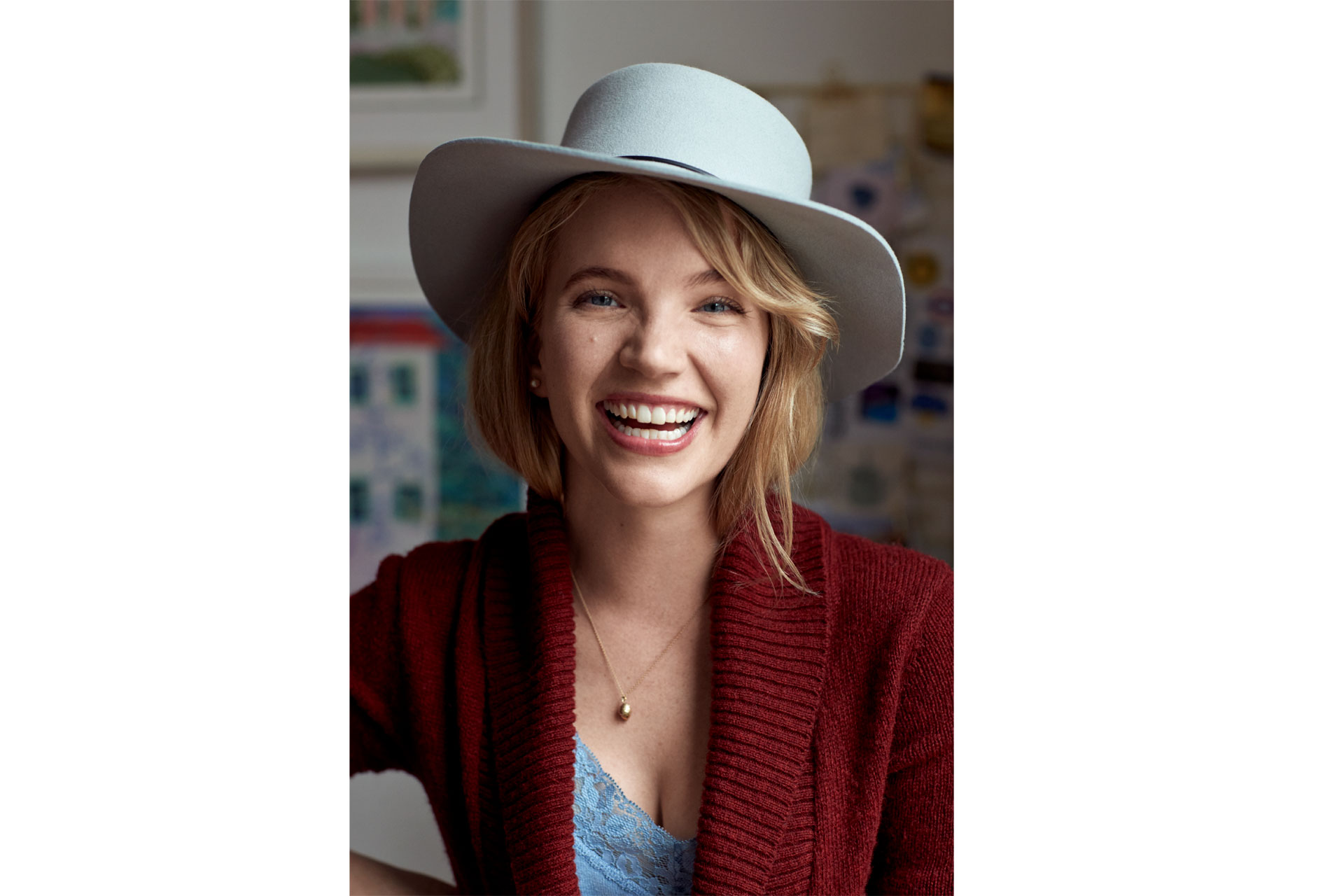 How can we all live a little bit better?
Spend less time on social media and more time getting wild out in nature.
Any life hacks you learnt in lockdown that you can share?
Buying a loaf of sourdough is a lot easier than making one. (And, somehow, you still get to feel smug about it.)
What's your interior design style?
I love vintage furniture, white walls and bright soft furnishings, wooden floors and Persian rugs. I don't know if that's a coherent style, but it works for me.
Are you conscious of what you put in your body?
Yes – I try to eat organic as much as possible, not only because it's good for me, but also because it's so much better for the planet.
What is your current beauty regime?
Wash my face with Tata Harper, tone with Grown Alchemist and moisturise with MooGoo Skin Care. Also, drinking burdock tea daily is so good for your skin, and good sleep is essential.
What are your indulgences?
All the chocolate. I love Paul Young's chocolate shop on Camden Passage in London – he makes the most heavenly chocolates you've ever tasted.
What would your best friend say about you?
Hopefully that I'm funny and kind and I make an excellent cup of tea. Possibly, though, that I'm quite silly and a bit sensitive and I drink too much tea.
How do you relax?
Ideally, by drinking a cup of lemon-balm tea while reading a good book. I also sometimes play mindless video games (shooting zombies, it turns out, is very cathartic).
If we're coming to your area for a visit, what should we do?
If you're in Sussex, go to Winnie the Pooh's stomping ground, Ashdown Forest (also known as the Hundred Acre Wood). Go for a long ramble and then play a game of Pooh-sticks at Pooh Stick Bridge.
Are you a rule breaker or a rule taker?
I'd say I'm a rule questioner. And then I take or break the rule depending on whether I think it's fair. I wouldn't break a rule just to break it, but I wouldn't take a rule just to take it.
The Hatmakers from Puffin Books is out February 18 in the UK. Main image credit: Rachell Smith.
READ MORE:
What To Watch, Read and Listen To This Week / Interview with Jill Halfpenny