Ivo Morrison explores isolation and anxiety using ink in his first UK solo exhibition.
'I Even Got Scared Once or Twice' will show at Rebecca Hossack from 2 – 31 July.
Happy Hump Day: The Mundane Despair of Modern Life by Ivo Morrison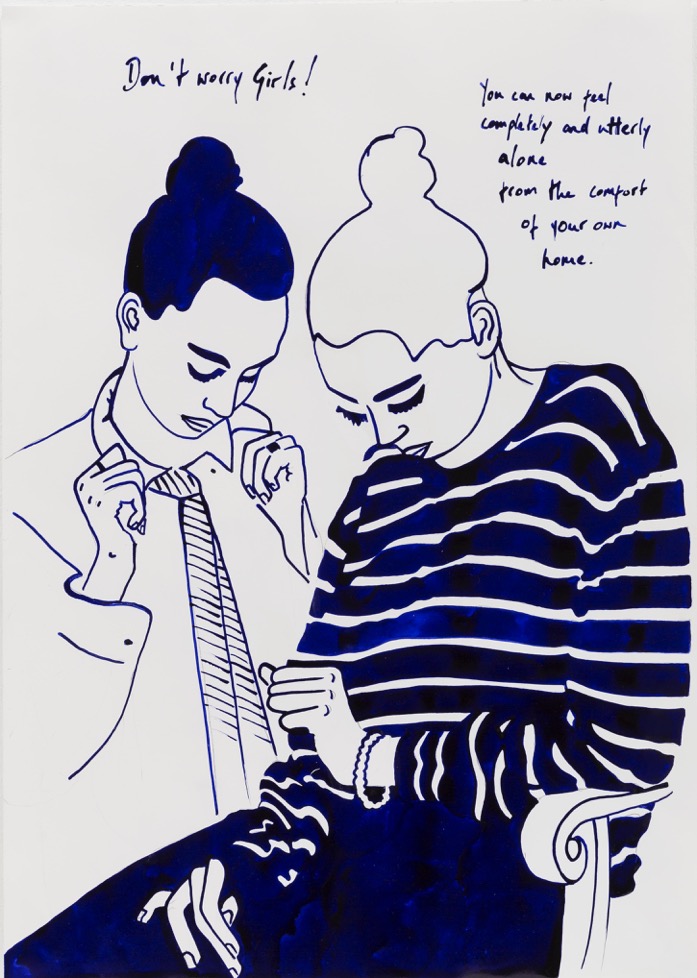 The idea for Morrison's 'I Even Got Scared Once or Twice' was born one Tuesday in March, when the artist was wandering about Westfield shopping centre. He noticed a small, young girl, roundabout twelve-years-old with the adolescent energy of someone bored, shy and lacking in confidence. Every thirty seconds, however, she would transform into the picture of joy and confidence. Raising her phone to take a selfie, she posed, clicked and quickly hunched back over, a timid figure again.
Summer Arts Courses for the 'I Should Have Gone to Art School' Itch
'I Even Got Scared Once of Twice' explores the young girl's feelings of isolation and imagines the anxiety of little girls who must cultivate and project a particular version of themselves to the wider world: personas that mustn't be bored, lonely or depressed.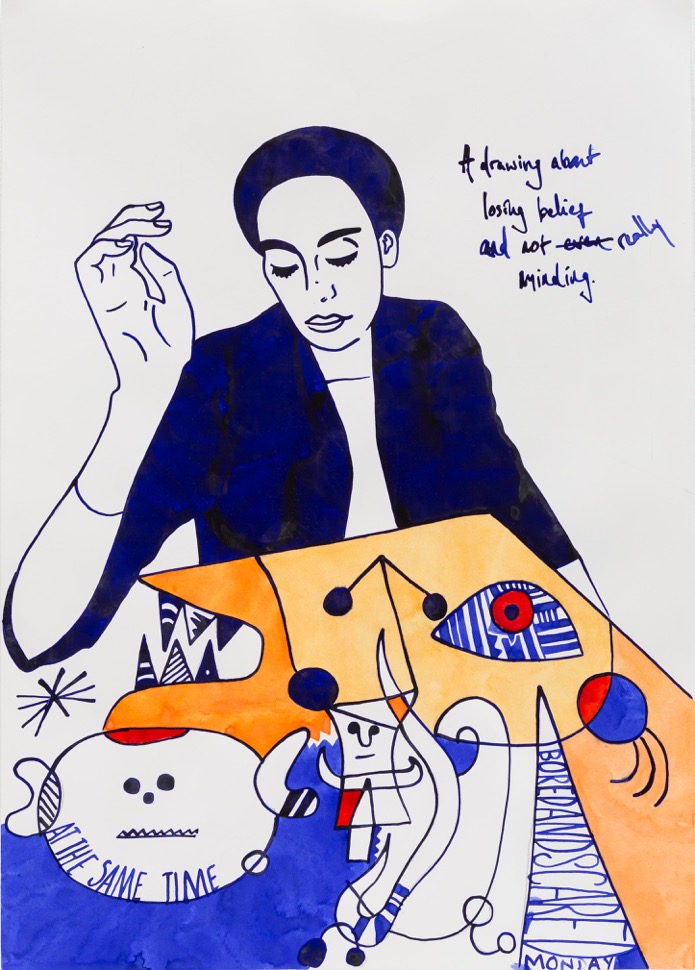 The exhibition is Morrison's most autobiographical to date, analysing his own relationship with solitude as he explores the ways that imagination allows an escape from the banality of modern existence. While the artist perceives loneliness as a great tragedy, he must also lead an isolated existence in order to paint pictures. In this way, the exhibition looks for hope in separateness.
Morrison is a self taught artist, motivated to change what he views as a lack of narrative in contemporary painting. He predominantly works in ink and is normally based in London, but painted the work for this show in Texas.
When & Where: Rebecca Hossack 28 Charlotte St, Fitzrovia, London W1T 2NA, UK from 2 – 31 July.
---