A once in a lifetime chance to taste the true Vesper Martini from Casino Royale… Portobello Road Gin serves up the last original James Bond Vesper Martini at the Soho Hotel, but why is this martini so special?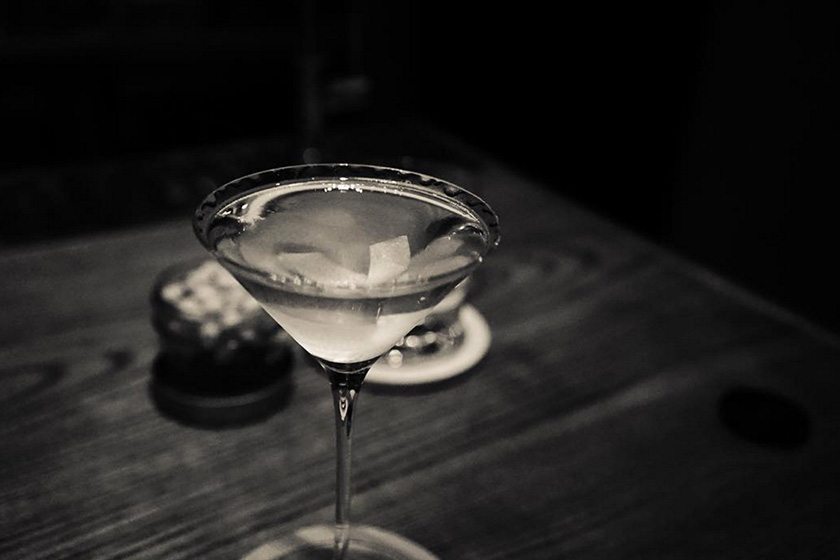 Instagram @1985_hs
To mark the 10th anniversary of the film release of Casino Royale, Portobello Road Gin and The Soho Hotel, London, are teaming up to give discerning Bond fans a once-in-a-lifetime chance to experience the iconic Vesper Martini, as it was originally meant to be savoured by 007 himself.
For the last thirty years mixologists and Bond enthusiasts have been unable to recreate the true Vesper Martini as it was originally intended, due to the absence of one key signature ingredient, the aromatised wine aperitif, Kina Lillet, which experts understood no longer existed. The aromatised wine that gives the Vesper its unique, bitter edge, ceased production in 1985 as the crucial ingredient fell from fashion being replaced by the manufacturer with the altered Lillet Blanc recipe.
"A dry martini," [Bond] said. "One. In a deep champagne goblet."

"Oui, monsieur."

"Just a moment. Three measures of Gordon's, one of vodka, half a measure of Kina Lillet. Shake it very well until it's ice-cold, then add a large thin slice of lemon peel. Got it?"

"Certainly, monsieur." The barman seemed pleased with the idea.

"Gosh, that's certainly a drink," said Leiter.
—Ian Fleming, Casino Royale, Chapter 7, "Rouge et Noir'
However, in true Bond style, the passionate gin historians at Portobello Road Gin have miraculously uncovered an original 1967 bottle of Kina. They will serve the Vesper Martini – named after the first Bond girl in Ian Fleming's novel – from Fleming's original recipe, for the first time in decades during an exclusive tasting in the private Crimson Bar at The Soho Hotel.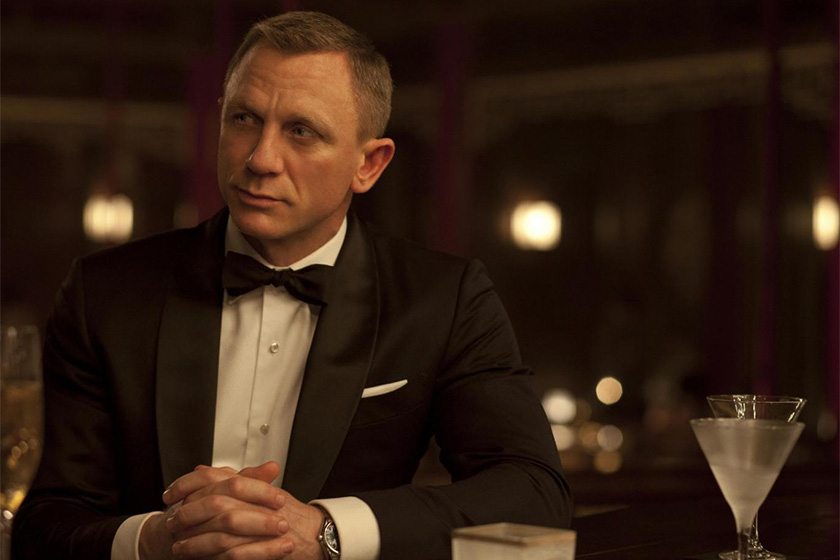 Bond. James Bond Eon Productions
The "large, very strong, very cold and very well-made" Vesper Martinis will be recreated as part of the evening dedicated to one of the world's most famous cocktails.
Jake Burger, head gin instructor at Portobello Road Gin and cocktail aficionado said:
"This is truly a rare and unique opportunity to drink the Vesper Martini as James Bond would have in Ian Fleming's original book.
"We will be serving one of the few perfectly preserved bottles of Kina Lillet in existence in the world and it took us years to track it down. Others that I have seen from before the recipe change have suffered very badly from oxidisation and instead of their beautiful golden colour they look almost as dark as red wine. Inevitably, this will have changed the flavour as well.
"Many bartenders argue that the Martini is better stirred – but it will certainly be one occasion when the preferred method would be criminal!" 
Tickets for the one-off event taking place on Saturday 19th November are on sale now and priced at £35 per person and includes cocktails, canapés and the film. The Soho Hotel, 4 Richmond Mews, London, W1D 3DH
---