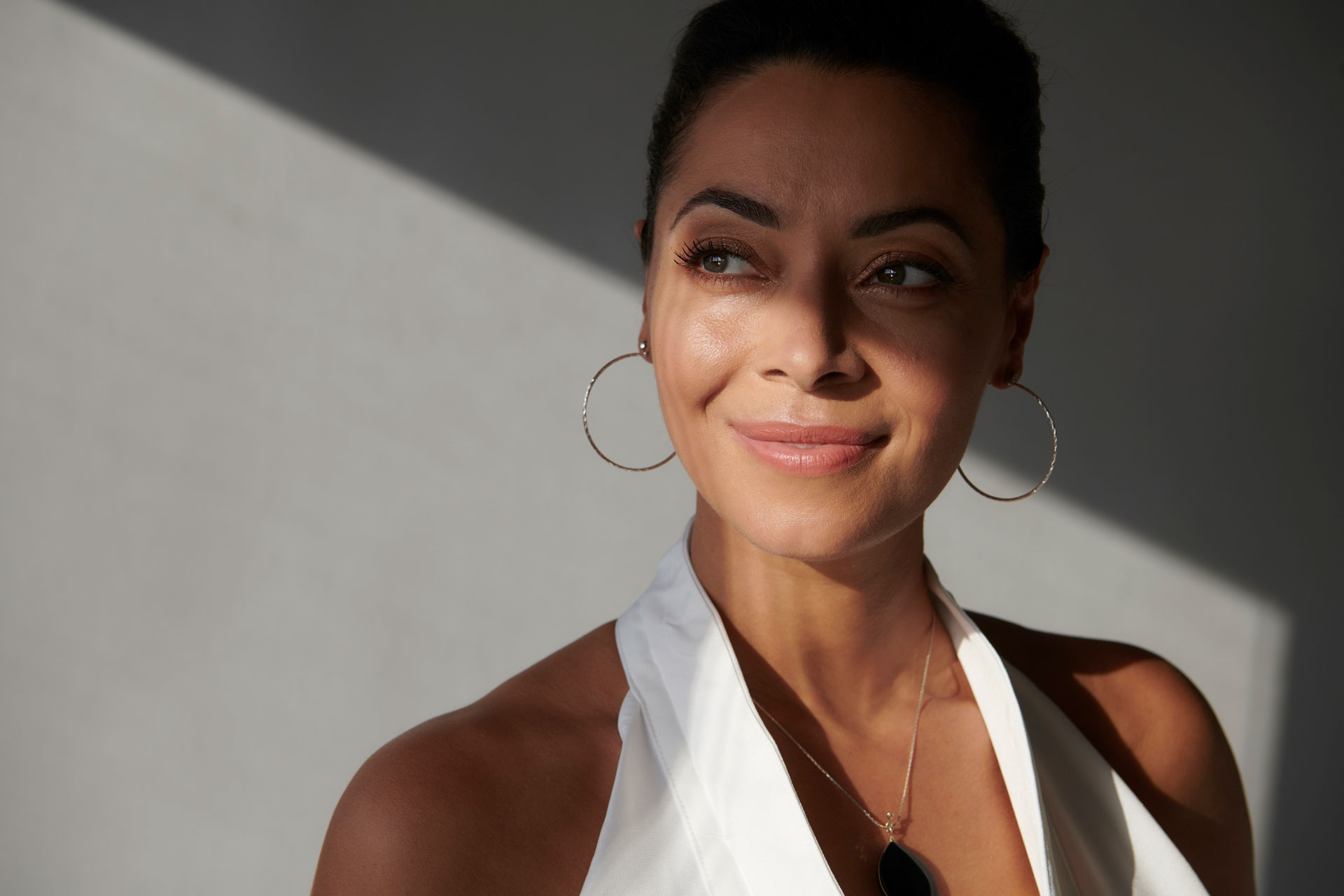 Jessica Huie on Finding Your Purpose
---
'My definition of purpose has evolved – now it's about becoming more of myself'
The pandemic triggered many city dwellers to relocate to the countryside – but for Jessica Huie MBE, the move was slightly more drastic. In 2020, she left Surrey for a sunnier life in Jamaica with her son, a journey which she's captured in the new edition of her book, Purpose.
Originally published in 2018, Purpose inspires readers to find their true selves, challenging the traditional way society views success. It draws on Jessica's own experiences, from being expelled from school and becoming a mother aged 17 to launching pioneering greeting card company Color Blind Cards, which earned her an MBE for services to entrepreneurship. A key turning point for Jessica, though, came in 2016, when her father was diagnosed with terminal cancer. For the first time in her life, she stopped and became present – and so Purpose was born. The new version, out this week, features five new chapters charting her mid-pandemic move. Ahead of the launch, C&TH met Jessica over Zoom to hear how she hopes to help others find their purpose.
Jessica Huie on Finding Your Purpose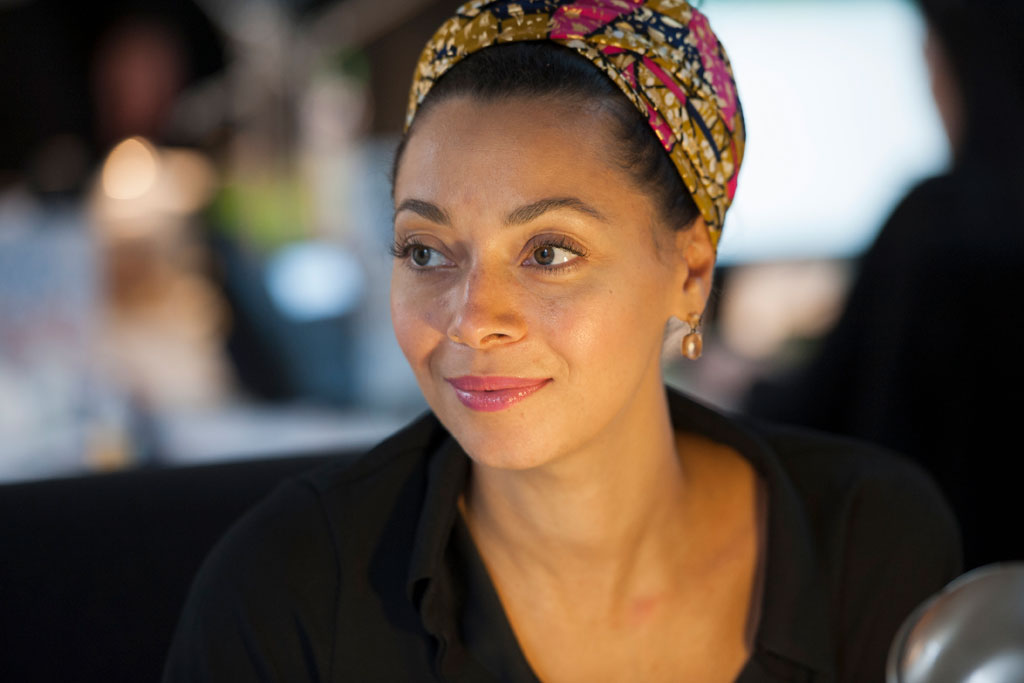 Tell us a bit about your career path…
Early on I managed to forge out a pretty successful career as a journalist, then moved into PR where I spent a number of years working with high-profile clients. But I began to feel a bit of a conflict between my own values and some of the values of the industry. I wanted more than the celebrity stories. I set up my own agency and started to work with entrepreneurs. Then I became an accidental entrepreneur myself when I started Color Blind Cards, the multi-cultural card agency. I was winning business awards and making all of these power lists, but behind the scenes I was really struggling with myself and was a complete workaholic. In 2016, I really stopped and got present for the first time in my life when my dad was diagnosed with terminal cancer. Grief is very hard but it's also a real opportunity to connect with yourself. I started to write during that period.
What inspired you to move into the purpose-driven business sphere?
Initially I was driven by the things that society teaches you are important: status and job security. This was heightened for me as I was already carrying so much shame from being a teen mum when teen motherhood was really in the press. Most of my peers weren't from council estates in west London. There was a lot I felt I had to make up for. But as I got into my late 20s, I started to become more aware of my values. What did success mean for me? I started to internally question and notice the things that didn't sit well, and eventually listened. As I left my job, lots of people said: why would you leave there? It's so well-paid, you get to go to glam parties and travel the world – but it's not sustainable. These things are momentary fixes of happiness.
Purpose is about finding who you really are – how does modern life hinder that?
We get taught very early on that our worth is dictated by our output. It's very much the outside determining who we are rather than who we are determining what we do. It's the wrong way round. We're always on, busyness is seen as something to be proud of. But I do think a lot has changed because of the pandemic – it's like we were sent to our rooms to think about our behaviour. Many of us have emerged with slightly different outlooks.
What would you describe your purpose as now?
My definition of purpose has evolved. For me it has nothing to do with what I do, it's about becoming more of who I am. It's about allowing more of me to be expressed and lived authentically, without apology. The more I'm in my flow, the more inspired I feel and the ideas come. So purpose for me is about becoming more of myself.
What tools have you found helpful along the way?
Writing is massive for me. I journal every day – before anything else, I free write for around three pages. It doesn't need to make sense or have a structure. Often I find I get answers to questions I didn't know I had. Anything that brings me into a space of presence I find helpful – that could also be meditation or affirmations.
Who would you say Purpose is most helpful for?
Anybody who feels the niggle, or discontent, or a lack of fulfilment. They feel there's more for them. It's a tool for people who want to explore that and really live rather than just exist.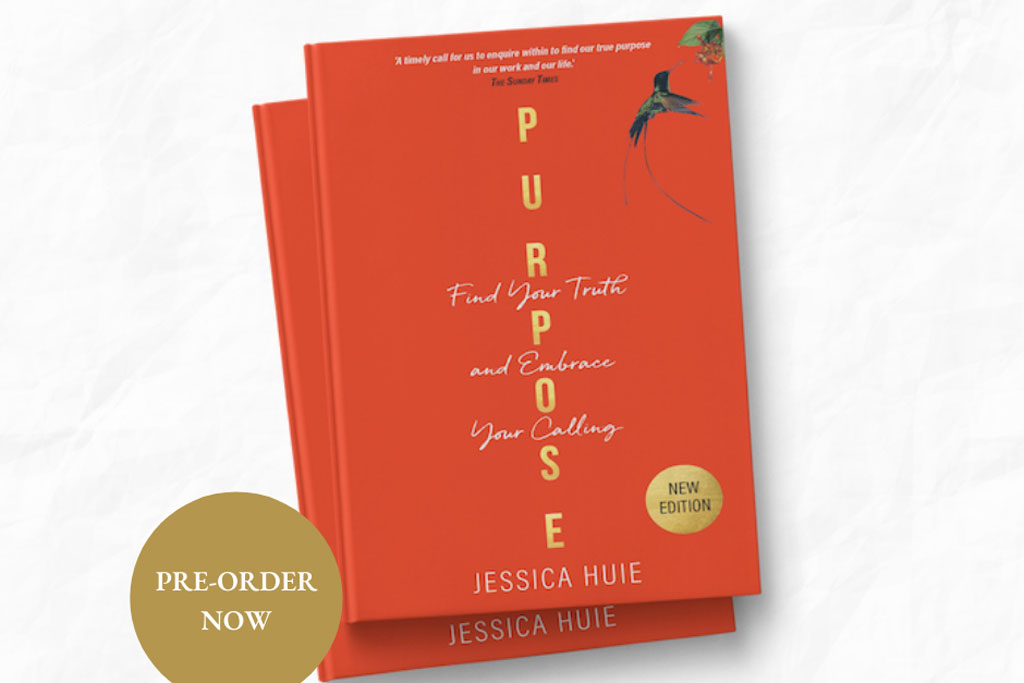 How has the conversation surrounding representation changed since you founded Color Blind Cards?
It is a very different landscape. Now, we all as a society accept and recognise why representation matters. But also, if we look at the period that we've been through more recently within the pandemic and George Floyd, many of us have begun to look in the mirror a little bit more honestly and question where we've been complicit. We're in a space now where we're encouraged to lean into challenging conversations. There's a way to go but I focus on the light. The only way we can impact the external landscape is by doing the work ourselves.
You've republished your book – what's new?
It has five brand new chapters, and picks up where I left it before. It was March 2020, the pandemic had just hit and I'd had my 40th birthday on Zoom. I had this sudden sense of being boxed – both literally and metaphorically – and a compulsion to leave. I was going through a divorce at the time; it was a real crossroads in my life. The new chapters are the journey of what happened when I moved to rural Jamaica.
How does life in Jamaica compare to life in Surrey?
Drastically. Initially I was in the countryside and now I'm in Montego Bay, which is more of a happy medium. The ocean is important for me and I'm surrounded by nature here. Being in a space where I feel nourished by the energy of the place itself is really healthy. The foods are different, the lifestyle is different, and as a result I feel more myself. It's not without its challenges, but I'm my most Jess here. I feel proud to have made such a bold move with my life.
The new edition of Purpose is out on 9 November (Hay House, £8.49)
READ MORE: