Award-winning entrepreneur of JH PR Agency and founder of Color Blind Cards, Jessica Huie answers our 'what it means to be a woman in 2018' Q&A, to mark 100 years of suffrage; the Representation of the People Act 1918 was passed on 6 February 1918.
Subscribe to the What's On Podcast, here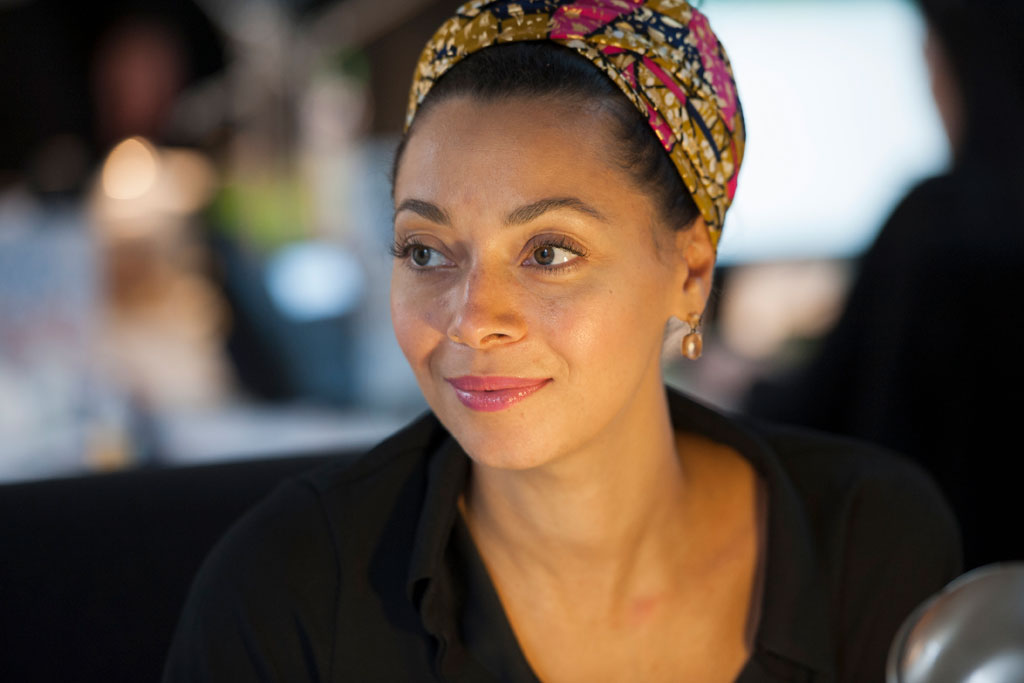 Jessica Huie Q&A
It's been 100 years since (some) women were granted the right to vote in the UK – how far do you think women have come in the last century?
I think that progress should always be measured from both a practical and a cultural perspective and standpoint, and if we apply this observations to any kind of inequality we emerge with a more honest and often uncomfortable picture of our reality.
Women have unquestionably made progress practically over the last century. The right to vote being the most notable forward motion. However when we begin to observe the culture which surrounds womanhood, particularly for women who are marginalised by race, disability or socio economic status, we quickly realise just how far reaching the inequality is.
Even when it comes to the right to vote, under closer observation we realise that in America particularly the whole system of voting is geared up to ensure that only those with the privilege of a flexible time schedule are easily able to vote. If you are a poor working single mother in America who is paid by the hour, you can't afford to take time off your job to queue to cast your vote. All the data indicates that people earning £100k + show up to vote, and when they analysed why the poor are far less likely to cast their vote, it was practical reasons rather than nonchalance which is consistently found to be the barrier.
The whole #MeToo situation is yet another illustration that from a cultural perspective – the way that women are viewed and perceived and as a result treated, means we have some way to go.
That said, this has been a century of change. It's 100 years since women were given the right to vote and not yet 70 years since black and white people could sit together on public transport. I'm left hopeful that 100 years from now we will have made continued bold steps forward for not just women but humanity.
What does it mean to be a woman in 2018?
That is entirely down to the woman in question. I am a great believer that regardless of our external obstacles we can supersede circumstance through the decision to take responsibility for how we allow life, circumstance and the people in it, to impact us.
What do women still need to achieve?
As women we are plagued by guilt. It leaks it's way into every every area of our life and has a practical impact in our working and personal lives. Guilt makes us sick and unhappy and robs us of our peace of mind. It's an emotion which is charged by the huge expectations that society places on us about what a woman should be, look like and do, almost from the moment we leave the womb.
Society is going to take a while to evolve, but in the meantime we can become aware of this pointless emotion, where it stems from and liberate ourselves from it. Needless to say, this takes practise :)
Your personal proudest achievement?
I am proudest of the woman I am becoming.
If you could teach young women one thing about being a woman it would be…
Life doesn't happen to us, we create it through our choices and thoughts. So choose consciously and live on purpose.
And if you could teach young men one thing…
Exactly the same thing!
Complete the following:
In the next 100 years, I hope women will…
Feel empowered to live in a way which honours who they truly are. Free of pressure to look or behave in a way dictated by anybody other than themselves and guilt free!
Color Blind Cards is a multi-racial greeting card and gift company, JHPR is a Public Relations agency in London who represent inspiring entrepreneurs and personalities. Jessica is also a Director of Connect Mentors, an online mentoring platform connecting businesses with diverse talent.
Jessica's first book, Purpose: Find your Truth and Embrace your Calling, will be available to purchase by Hay House on April 24th for  £12.99
Everything that's Happening this Year to Mark 100 Years of Suffrage 
READ MORE : What it Means To Be a Woman in 2018: Laura Wright| What it Means To Be a Woman in 2018: Anush Hovhannisyan | What it Means To Be a Woman in 2018: Trans Activist Charlie Craggs
---