CNN'S Nick Glass takes us on an exclusive tour of David Hockney's Hollywood Hills studio.
With a retrospective that drew over a million visitors to London's Tate Britain and is currently at The Metropolitan Museum of Art in New York, the artist is as much a tour-de-force in his 80th year as ever. Even the painter himself cannot disagree: 'I think I've not done so bad in my life for the last 64 years … Every day I've done what I want to do.'
Join This Afternoon Tour of David Hockney's Studio
The C&TH Guide to the Biggest Exhibitions of 2018.
Hockney's house is a series of one and two-story buildings, like bungalows, difficult to distinguish among plants and shrubs. His studio (a converted paddle tennis court) is a long, white, open space with a staircase that leads up to a gallery. A handful of works are in progress as the artist prepares for an April show at New York's Pace Gallery .
'I've always loved looking. I've always loved looking. When I could go on the Bradford buses on my own, I used to run right upstairs, run to the front of the buses, so you could see more…You could see more.' – David Hockney
The film begins with the artist sharing this childhood vignette. The repetition of his language at the beginning and end of this thought convey his visceral experience of the visual world around him as well as his marriage to the art of recording it.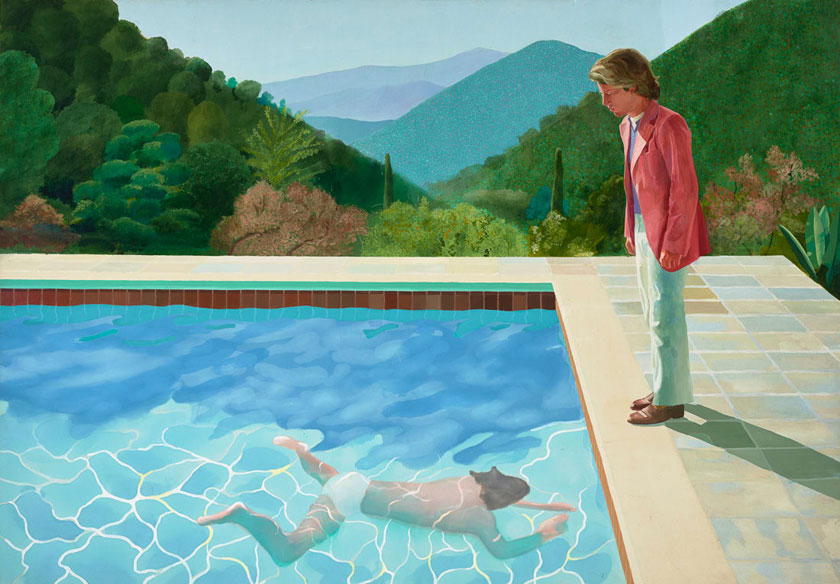 14 of the Best Current Exhibitions in London
'Swimming pools I always loved,' he says. 'I mean, all the wiggly lines they make – if you photograph them, it freezes them, whereas if you use paint, you can have wiggly lines that wiggle.' – David Hockney
Go inside the studio with CNN at Edition.Cnn.
Where else to take yourself this week? Consult the Town Culture Diary.
---