British supermodel Kate Moss has redecorated her home, and this time British artwork takes centre stage…
Among the artwork that takes pride of place in her home is Magnus Gjoen's 'I Thought We'd Only Meet In Death', which was purchased for an estimated £1,500.
Subscribe to the What's On Podcast, here
Kate Moss has Redecorated her Home with British Artwork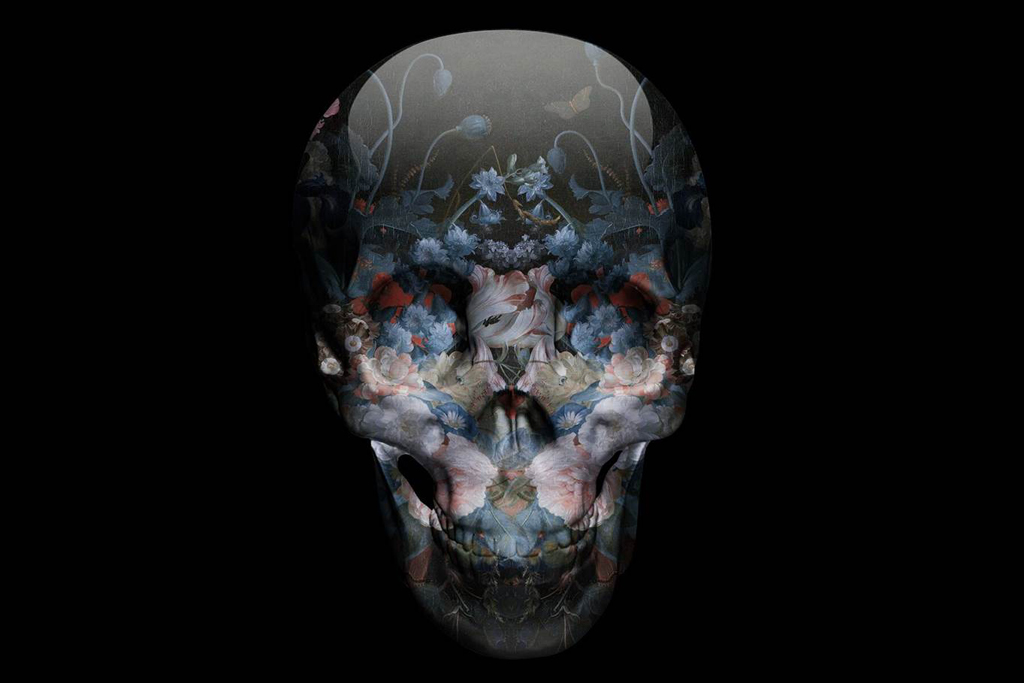 With her exquisite taste and healthy bank balance, renowned supermodel Kate Moss has decided to take the plunge in redecorating her home – and starting a little art collection whilst she's at it. One of the pieces the 44-year old purchased was 'I Thought We'd Only Meet In Death' created by one of the UK's leading contemporary artists of the moment, Magnus Gjoen.
 "Gjoen is a great investment piece. In the last twelve months we have had an abundance of enquires for his works, the value of his paintings are increasing every year." – Leontia Reilly, owner and curator at Leontia Galleries.
14 of the Best Current Art Exhibitions on in London
Bought for an estimated £1,500, the piece embodies both life and death. The skull symbolises mortality, while the flowers symbolise life and new beginnings. Gjoen's art has been exhibited around the world and offers a modern spin on old masterpieces, or turns strong and powerful objects into something which is fragile and beautiful at the same time.
"Kate's piece will not only increase in value over the next few years but it's also so beautiful, the artwork is lenticular, which means the skull moves and follows the spectator as they move. It transforms a room." – Leontia Reilly
With Magnus Gjoen being the British artist of the moment, Leontia Reilly of Leontia Gallery believes that Kate has a good eye for talent and a future as an art collector. Now for the copycats to begin…
For more information on Magnus Gjoen, visit leontiagallery.com
---