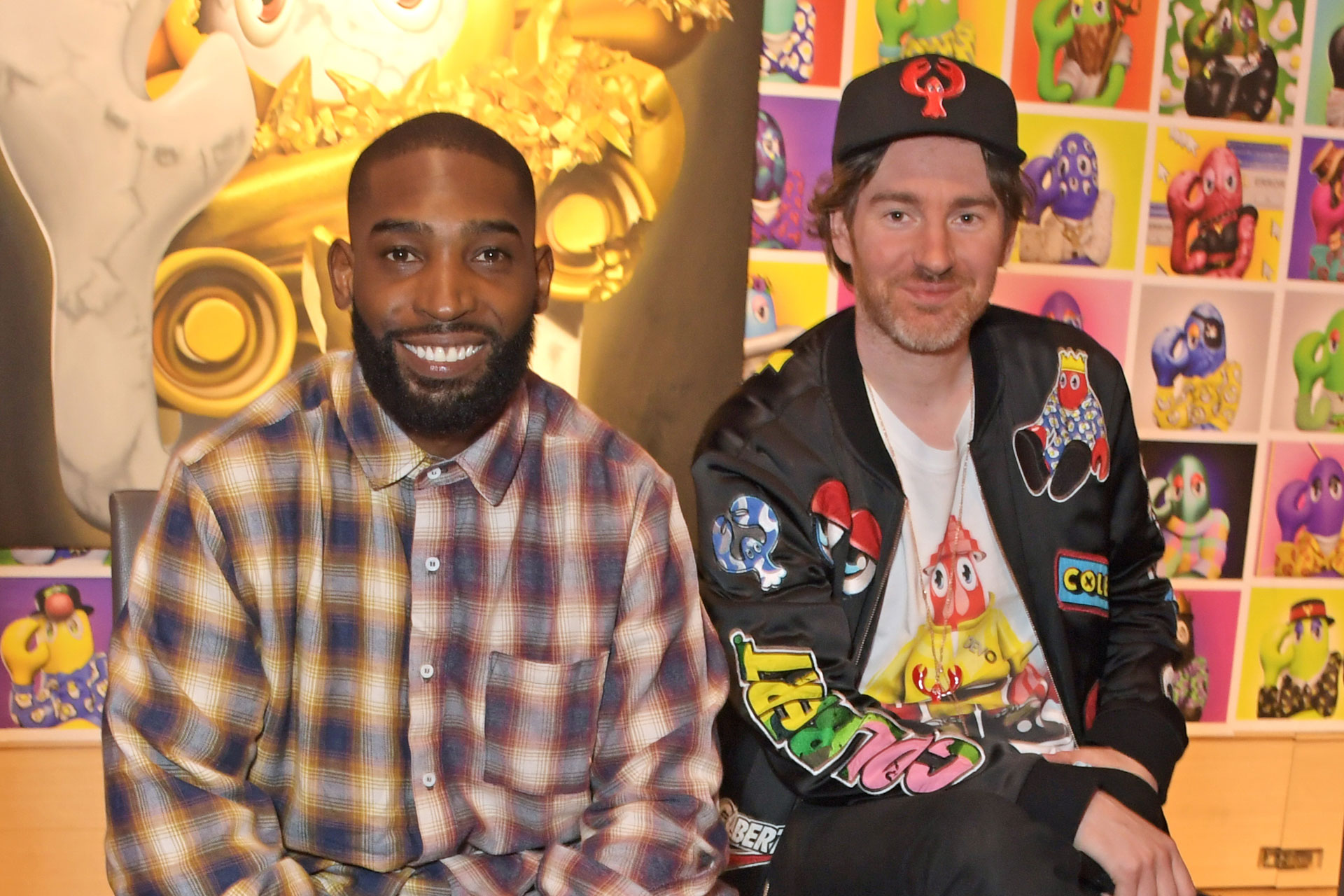 Last Chance To Bid On Philip Colbert's The Lobstars (Genesis)
---
...Or buy a piece of the largest art world on Decentraland
Still need convincing that NFTs are the future? Perhaps Philip Colbert can do it. It's time to find your Lobstar…
The Lobstars (Genesis) by Philip Colbert at Geneis
The Lobstars (Genesis) is a unique work by Philip Colbert, both a physical painting and a one-off accompanying NFT to mark the launch of "The Lobstars". The Lobstars is a new collection of 7777 lobster portrait NFTs launched on thelobstars.com in tandem with the one-off auction for the original artwork running from 18-24 March on bonhams.com.
"I have always believed that artists create worlds and being an artist today I have more creative possibilities to push this idea further than has ever been possible. I see the Lobstars project as a real opportunity to build my art world community, and begin a journey never seen before. Buckle up, fellow Lobsterites – we are heading to the Lobster Planet." – Philip Colbert
If the one-off artwork isn't for you, how about investing in one of 7777 Lobstars? Each "Lobstar" will be a Lobstar Citizens of his surreal metaverse: "Lobsteropolis City", the largest art world on Decentraland, covering 57 parcels.
Colbert will donate 100% of the sale profits from the auction of "The Lobstars (Genesis)" at Bonhams towards the "Lobstars" community's research at St Abbs Marine station, developing a dictionary resource of lobster language. The funds will support the world's first scientifically monitored interspecies dialogue between humans and lobsters, with Colbert set to be submerged in an underwater tank conducting monitored dialogue with a lobster.
At the time of writing the bidding stands at £16,000, with an estimate of £20,000 to £30,000. You can bid at bonhams.com.
No idea what we're on about? Read our guide to NFTs.
Main image: Tinie Tempah and Philip Colbert at Philip Colbert Lobstars Genesis Launch At Bonhams, photo by Dave Benett @davebenett