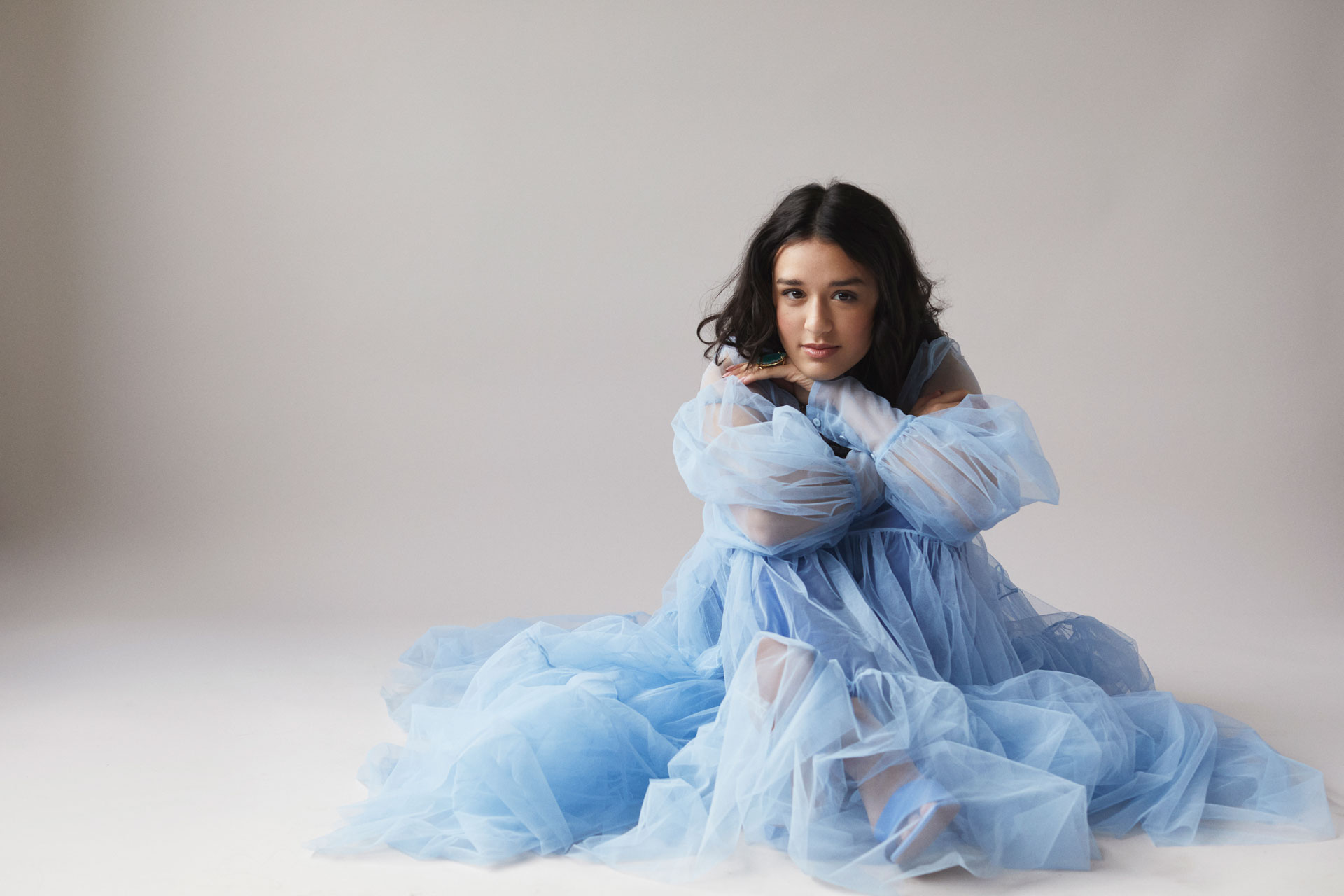 Lauren Patel on Everybody's Talking About Jamie
After a year-long delay, the West End hit is coming to our screens
Meet Lauren Patel: one of the stars of the hotly anticipated film adaptation of feel-good musical Everybody's Talking About Jamie. The Bolton-born actress plays young muslim girl Pritti Pasha, best friend of the eponymous Jamie, a 16-year-old teenager who dreams of being a drag queen. It's Lauren's on-screen debut – and no doubt the start of an exciting career, with upcoming roles including the new Aardman animation Lloyd of the Flies alongside Alex Lawther and Callum Scott Howells.
Q&A with Lauren Patel
Why should we be excited about the Everybody's Talking About Jamie film?
I just feel like it's exactly what we all need right now – it's really fun and really wholesome. It'll make you laugh and cry and dance, and it feels like a big celebration.
Any interesting stories from filming?
For the whole first verse of 'Work of Art' I'm just stood in the toilet at the end of the corridor because I couldn't get off the set without being seen. Also, there's a scene where Pritti goes home and is greeted by her dad – that's actually my dad.
Favourite person on the set of Everybody's Talking About Jamie?
Every single person that was at the street party scene. There were thousands of people there – almost the whole cast, friends, family and fans of the show. It was so much fun.
Role you'd cut your right arm off to get?
I'd love to be a superhero (who wouldn't?). Or a period piece – I just want cool costumes.
What demands do you have on set?
When we broke for lunch, I'd have a can of coke and watch an episode of The Good Place – a very nice way to reset for the second half of the day.
Director you'd most like to work with and why?
Damien Chazelle. I think he's incredible. La La Land and Whiplash are two of my favourite films of all time.
What qualities do you think have made you successful?
I'm such a control freak – which I guess is working in my favour. If I have my mind set on something I can't stop thinking about it until it's done.
Film you think everyone in the world should see?
The documentaries Disclosure and 13th.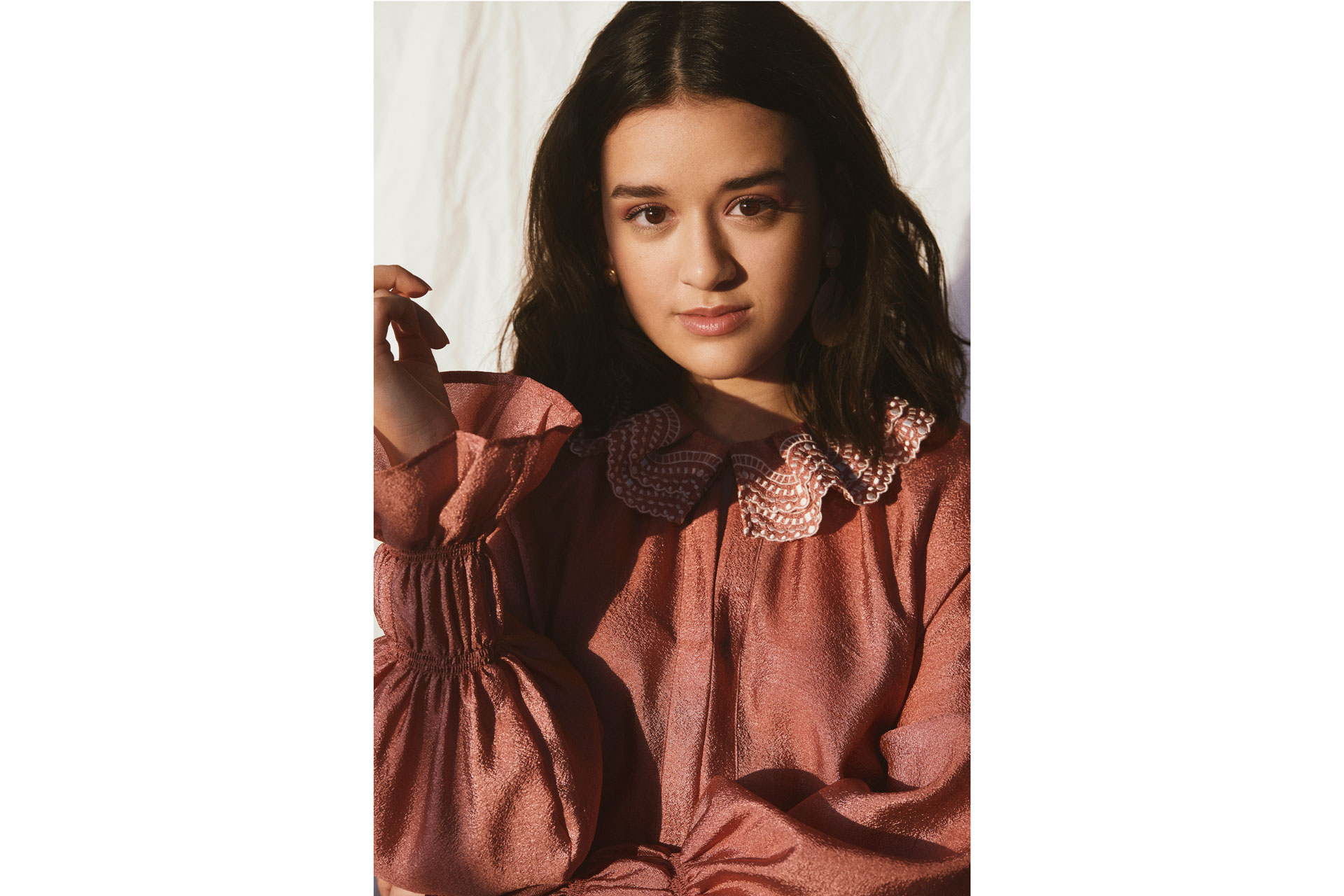 What did you want to be when you were a little girl?
A palaeontologist, and then a crime scene investigator.
What's your relationship with social media like?
We're getting along alright now. It was really difficult to navigate the boundary between using it casually and posting for my friends and family, and then suddenly a bunch of strangers and potential future employers were seeing what I was posting. But I feel like I've found a nice balance now.
Three books you'd take to a desert island and why?
I'm in a bit of a reading slump so I'd probably bring a bunch of books from my 'to be read' list, since there's only so long I can procrastinate on a desert island.
The most challenging moment of your life?
I really do think one of the most challenging moments was stepping onto the Jamie set. I was so anxious and overwhelmed because I knew how big of an opportunity it was, so it was definitely a challenge to trust in myself that I could do it.
How can we all live a little bit better?
Go to therapy, eat what makes you feel good and stop worrying – it's all going to be fine.
Any life hacks you learnt in lockdown that you can share?
Not really a life hack but I learnt how to sew and embroider, which definitely kept me busy.
What's your interior design style?
Cottagecore all the way.
What is your current beauty regime?
Whatever it is, I keep breaking out, so you don't want my advice! I just try and keep it as simple as possible because I'm really lazy when it comes to that stuff.
What are your indulgences?
Chocolate lava cake, a face mask and comfy pyjamas.
If we're coming to your area for a visit, what should we do?
Got to visit Carrs Pasties. Watch a film at The Light or a show at The Octagon, grab a Bella Pizza and go to Level if you want a night out.
Are you a rule breaker or a rule taker?
100 per cent a goody two shoes – to the point where it's annoying.
Everybody's Talking About Jamie premieres on Amazon Prime on 17 September.
Imagery by David Reiss
READ MORE:
The C&TH Culture Radar: What To Watch This Week / Anjli Mohindra on Vigil