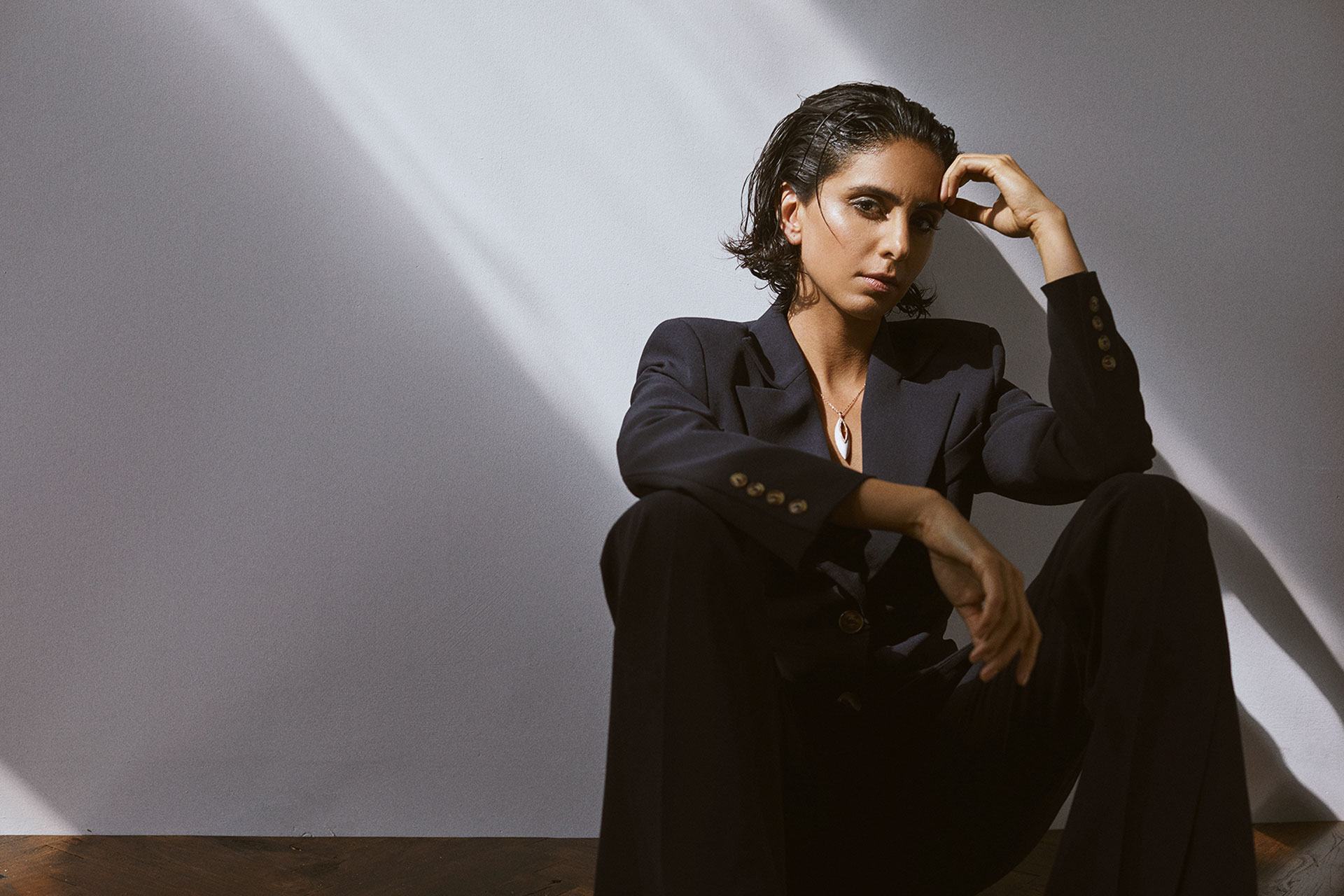 Anjli Mohindra on New BBC Series Vigil
Your new crime drama obsession arrives this weekend
It was one of the biggest twists in Jed Mercurio's Bodyguard. The terrified Nadia we saw in the show's opening scene was not the submissive wife, but a ruthless jihadi engineer. A complex role – and one which propelled British Asian actress Anjli Mohindra into the spotlight. She's featured in a number of TV shows since then, including ITV drama Wild Bill, but the next 12 months are set to be her most exciting yet.
This autumn Anjli stars in the BBC's much-anticipated new series, Vigil, alongside Martin Compston and Suranne Jones. The programme follows the mysterious disappearance of a Scottish fishing trawler and a death on-board a nuclear submarine. Later this year, we'll also be seeing Anjli as Archie in Extinction, Sky's new sci-fi thriller about a man named George Addo (Paapa Essiedu) who keeps reliving a day of his life.
Ahead of Vigil premiering this weekend, C&TH meets Anjli.
Q&A with Anjli Mohindra
What can you tell us about Vigil?
Vigil is a suspenseful thriller from the makers of the smash-hit Bodyguard and Line of Duty. Following a suspicious death of one of the ship's crew aboard the HMS Vigil and the mysterious disappearance of a fishing boat, DCI Amy Silva (Suranne Jones) has to get to the bottom of what's really going on.
Any funny stories from filming?
We had a long boardroom scene and one by one we all fell apart. We had to have a laugh break because every take was ruined by a huge snort of laughter.
What about Extinction?
Extinction is a brand-new sci-fi thriller with oodles of wit. One day George Addo (Paapa Essiedu) keeps reliving a day of his life. It almost destroys him, until he finds himself recruited by a secret organisation whose remit is to stop the world from ending. It's like The Eternal Sunshine of a Spotless Mind meets The Minority Report. It gripped me from the first page and is written by the inimitable Joe Barton.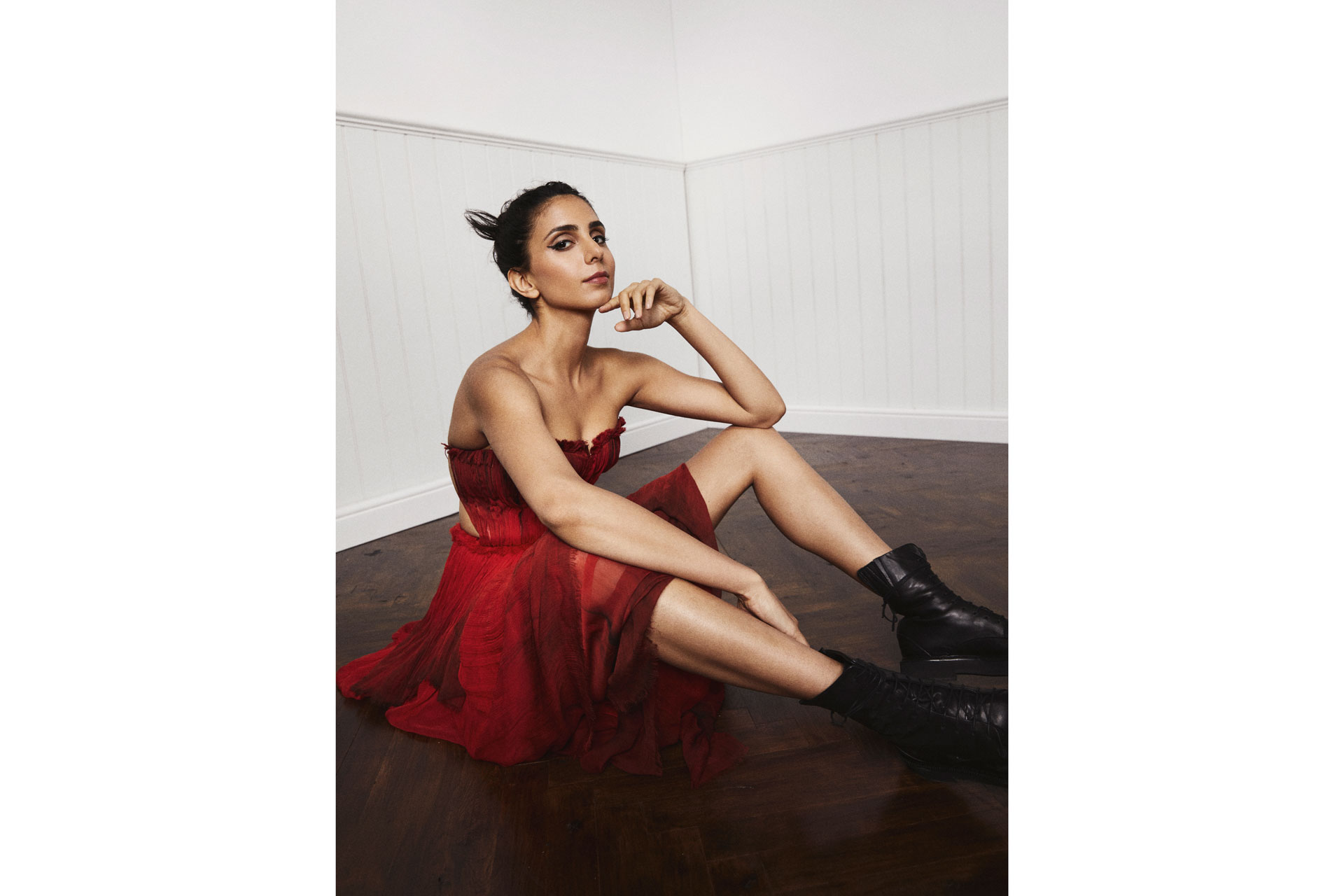 Any funny stories from filming?
Our brilliant second block director and all-round top human Akaash Meeda told us about The George Clooney technique. Apparently Mr C makes it to his position-mark every time, without looking down, by taking a deep thought whilst staring at the floor and doing a cheeky pivot into position. I did it once by complete accident and everyone burst out laughing. I also kept referring to a huge missile as 'Bad Boy' instead of 'Big Boy' and this made everyone fall about.
Favourite role to date and why?
Archie in Extinction. She's layered, damaged and charming – and a dab hand with a grenade. I learned a lot from her about resilience.
Role you'd cut your right arm off to get?
A deeply flawed central protagonist who is a real pain in the derrière but happens to be brilliant at her job. I've played a lot of coppers but I'd love to be the anti-heroic head honcho.
What demands do you have on set?
I've tried to fight the good fight for good-coffee-for-all but it's often not met. I've been spoilt by living near a good coffee shop so the little soggy sachets we get on set don't cut it. I bought a second-hand Nespresso machine off eBay and jokingly told everyone in the cast it was in my rider as one of my special stipulations. I couldn't keep up the pretence up for long though and quickly started moonlighting as barista to get us all through.
Director you'd most like to work with and why?
I'd love to work with Clio Barnard or Sally El Hosaini – I think they both make incredibly beautiful work.
Film you think everyone in the world should see?
Big Fish.
What's your relationship with social media like?
Terrible. It's a validation-vacuum. I can't have Instagram on my phone anymore and use it mostly as a work tool.
What did you want to be when you were little?
I've always wanted to be an actress.
If you could give advice to your 15-year-old self, what would it be?
I'd actually want advice from my 15-year-old self. She gave zero flips about what people thought and made bold choices. I hark back to her when I need a kick up the bum.
Three books you'd take to a desert island and why?
Big Magic by Elizabeth Gilbert, because it's a beautiful book about our innate creativity and the magical journey of wrangling it. Harry Potter and the Philosopher's Stone for comfort – it's both familiar and otherworldly and feels like a hug and a ride (which sounds like a euphemism, but isn't). Peace at Last by Jill Murphy: it was my favourite book as a child and I think it's hilarious because I have a terrible time with sleep and that poor Bear just never could quite reach the land of nod.
The most challenging moment of your life?
Starting therapy for my anxiety. I'll talk about it as unashamedly as discussing a haircut now but at the time it felt like a mountain of shame. I wish therapy was more readily accessible because I think we'd all benefit from it.
How can we all live a little bit better?
Refuse to buy the plastic-bagged up fruit and veg and buy loose instead. It's a small step, but it would go a long way and is often way cheaper.
Any life hacks you learnt in lockdown that you can share?
I'd heard it before and didn't believe it, but when I'm feeling fatigued exercise boosts my energy and makes me feel less a lot tired. It's the last thing I want to do but always helps. Knowing that doesn't always make getting off my backside any easier but it's a real thing.
What's your interior design style?
Flea market finds surrounding the occasional statement piece. I have a gorgeous fluted mango wood dresser with a marble top in my bedroom but everything on it or around it is from charity shops, markets or a cheeky upcycled/Ikea hack.
Are you conscious of what you put in your body?
Yes – I like to know what's in everything I eat. I try to be as clean and healthy as possible but I do treat myself a lot. I'll be face-planting a dairy-free dessert after a long day's work. Balance!
What is your current beauty regime?
Liz Earle's Hot Cloth Cleanser followed by Bobbi Brown's Hydrating Face Tonic and the CeraVe Facial Moisturising Lotion.
What are your indulgences?
Chocolate cake and huge scoops of gelato.
What would your best friend say about you?
Stop overthinking everything.
How do you relax?
A countryside walk or a tequila and tonic in the garden.
If we're coming to your area for a visit, what should we do?
Tooting and Wandsworth Commons are beautiful to walk in. Then we'd stop for lunch in Tooting Broadway Market followed by the banana bread with espresso butter from Brickwood washed down by the best vegan hot chocolate known to human existence from Jefferson's.
Are you a rule breaker or a rule taker?
Depends who's asking!
Vigil will premiere on BBC One and BBC iPlayer on 29 August
Image credits
Photography: David Reiss
Styling: Olga Timofejeva
Make up: Charlotte Yeomans
Hair: Shukeel Murtaza
MORE INTERVIEWS: 
Simon Rimmer / Time's Jack McMullen