The Dashing Lord Pembroke: What Really Happens When You Inherit an Estate
What happened to the man who suddenly got everything he always wanted? He lived happily ever after, says Jeremy Taylor...
This post may contain affiliate links. Learn more
What really happens when you inherit a country estate and a small fortune to go with it? Lord Pembroke remembers the moment with Jeremy Taylor…
Taking a new girlfriend back to meet the parents can be awkward – especially if she doesn't know the family home is one of Britain's most spectacular country houses and your father is the 17th Earl of Pembroke.
'I studied at Leeds University and people just called me Will Herbert. I didn't want everyone to know that I was Little Lord Fauntleroy, with a 14,000-acre estate in Wiltshire and all the trimmings,' recalls Lord Pembroke. 'When we arrived at the gates of Wilton House, my girlfriend went very quiet. Later, she mistakenly sent me a text intended for one of her girlfriends. It read 'OMG! He lives in a stately home!' Things fell apart after that.'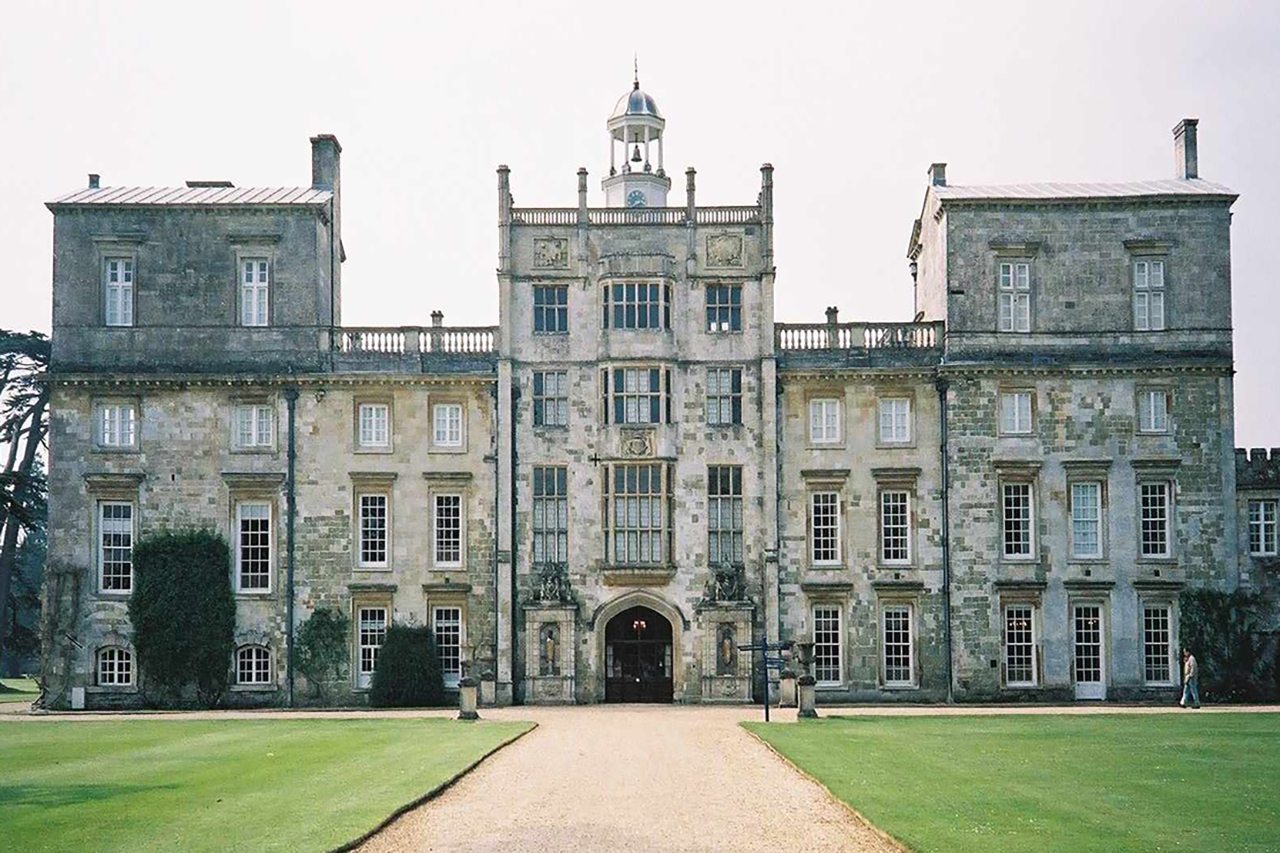 The Early Days
After leaving Bryanston School, Lord Pembroke completed a foundation course in 3D computer graphics at Leeds. He then graduated with a first class honours degree in industrial design from Sheffield University. 'I played computer games like every other teenager but I'd found my calling with design and I was good at it. After Sheffield, I got a job with Sebastian Conran in London and loved every minute.'
Inside one of Britain's greatest art collections: 'Treasures from Chatsworth'
By his early twenties, the future 18th Earl was already one of Britain's most eligible bachelors, first in line to inherit an estimated £115 million fortune but hardly spoken of in the gossip columns.
'The problem with that situation is trying to keep a focus and pursuing a career path of your own. I really loved growing up at Wilton House but my priority was design – I had absolutely no interest in farming or the countryside.' Lord Pembroke's father was Henry Herbert, the film and television director famous for 1976 coming-of-age movie, Emily. The soft porn movie starred Koo Stark, who would later date Prince Andrew before he married Sarah Ferguson, the Duchess of York.
Taking On the Estate
'Dad had been sick with cancer but I still didn't imagine I would take over from him until many years later. He was only 64 when he died in 2003. I was still young and had absolutely no idea or training for the role that was expected of me.'
On paper, the new Lord Pembroke had plenty to look forward to. Apart from a mention on the Sunday Times Rich List, the state rooms at Wilton House were originally designed by Inigo Jones and included £250 million of art by Rubens, Rembrandt and Van Dyck.
However, the 18th Earl had a more pressing problem. He was 25, unmarried and without an heir. 'That was another pressure I had to deal with. My life suddenly changed overnight and I was forced to leave the job I loved to take on a new challenge.'
There was help at hand, however, from his stepfather, the businessman Stuart Wyndham Murray Threipland. Together they have overseen a growth in the affairs of the 16th century estate for the first time in centuries.
'Like many country estates with high running costs, we have had to diversify. But instead of selling land and property to keep going, we are now in the position to expand,' says Lord Pembroke, now 38. Wilton House has also been commissioned as a film set, used as a backdrop for screen dramas like The Crown – the stately interior doubles for Buckingham Palace – The Young Victoria and Johnny English Reborn.
Lord Pembroke then incorporated his passion for cars into the family business, establishing the Wilton Classic and Supercar show in 2009. Lord Pembroke has been tight-lipped about the reasons why this summer's show has been cancelled but his passion for motoring remains undiminished. The coach house at Wilton House is loaded with a 200mph Bugatti Veyron, a classic E-Type Jaguar and a rare Alfa Romeo 8C Competizione. 'I find it very easy to buy cars but much harder to sell them.'
Admittedly, Lord Pembroke did sell a couple of his late father's paintings by David Hockney for a down payment on the £1 million Bugatti. 'There is just no room in the house for modern art and I decided to let them go. The money didn't cover the full cost – I must have been the only Veyron owner to buy the car on a contract!'
He Lived Happily Ever After
In 2010, Lord Pembroke sealed another important contract when he married Scottish heiress Victoria Bullough. The couple met four years earlier via a mutual friend in London. 'We were actually introduced on the dance floor of a nightclub in the King's Road. I think it was set up but I was very lucky to meet her.' The couple now have four children and continue the family tradition of living at Wilton House, with a flat in London. 'When I was a child, my bedroom was in one of the towers. That room has been left almost untouched since I was a teenager. I hope one of my children will take it over soon too.'
Meet Lord Settrington: Heir To The Goodwood Fortune
---