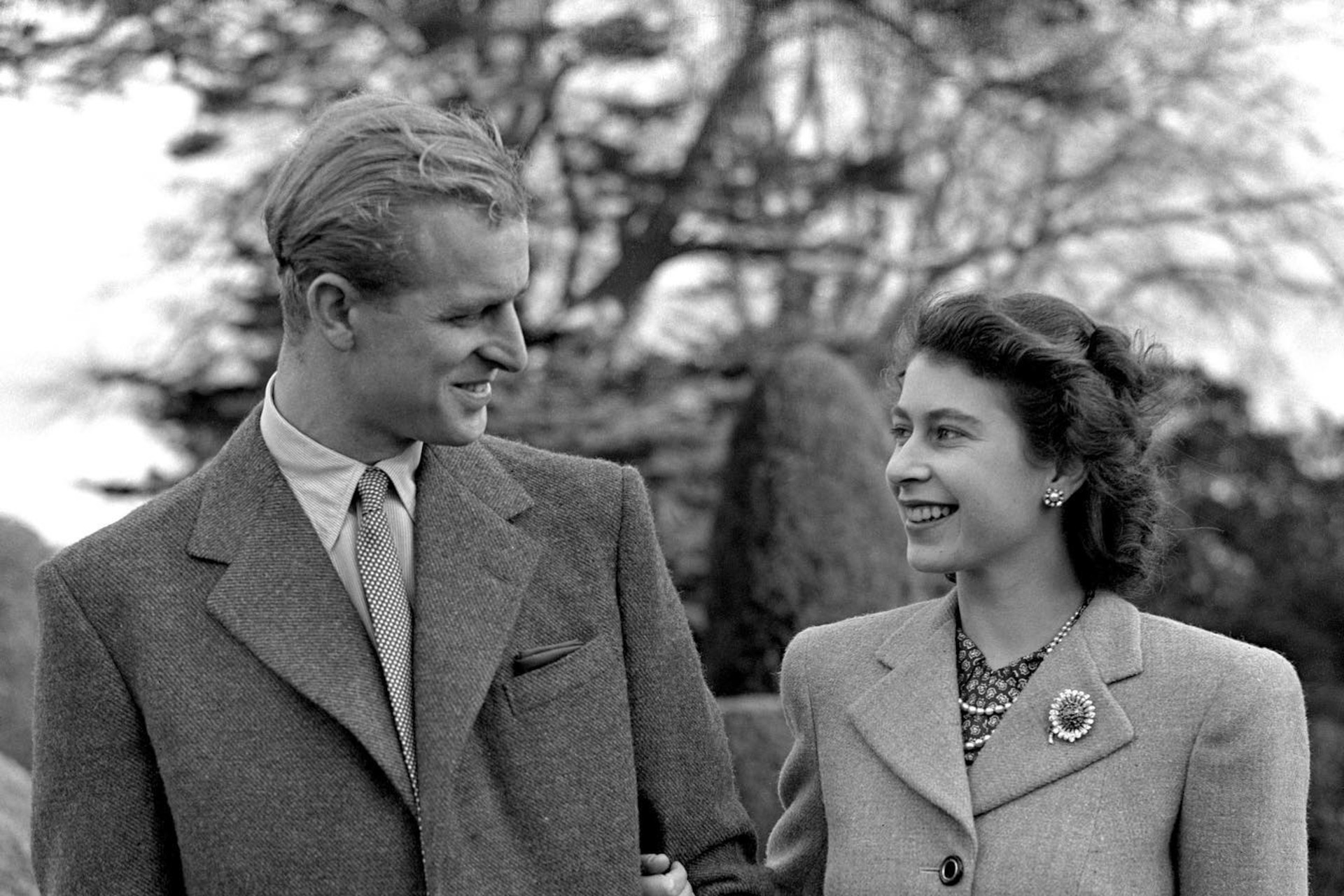 10 Lovely Things We'll Never Forget About The Queen
---
What we've come to learn (and love) about the Queen during her 70 years on the throne
In memory of Her Majesty Queen Elizabeth II, we look back on some of the qualities that made our longest reigning monarch so special – and the moments we will forever cherish.
Celebrating the Life and Legacy of Queen Elizabeth II
10 Lovely Things We'll Never Forget About The Queen
Her Love for her Family
A daughter, sister, wife, mother, grandmother and great-grandmother, Queen Elizabeth II was just as much a family woman as she was a monarch. Throughout the years, we've been lucky enough to catch a few glimpses of her personal life – taking walks with Prince Philip at Balmoral, ushering her children to the stables for their riding lessons, attending the weddings of her grandchildren and baking Christmas treats (rather messily) with her great-grandchildren. She's left quite the legacy, with four children, eight grandchildren and 12 great-grandchildren left to uphold her name.
Her Service During WWII
The Royal Family played a huge role in the war, choosing to stay in London during the air raids of 1940 and delivering speeches over radio to boost morale amongst the population. When Elizabeth (at the time still a princess) turned 18, she joined the women's branch of the army, the Auxiliary Territorial Service (ATS), where she trained to be a mechanic. Serving her country at every stage of her life as a member of the Royal Family, she showed just how deep her duty to her kingdom ran.
Her Marriage to Prince Philip
The love story surrounding Elizabeth and Philip is a famous one. The young princess first met Prince Philip in 1934, and it's said that Elizabeth became quite infatuated. Both still teens at the time, it wasn't until a few years later that a romantic relationship developed. They wrote letters to each other during WWII, during which the Duke of Edinburgh was a soldier, and in 1947 the couple announced their engagement. They were married for a total of 73 years until Prince Philip's passing in 2021.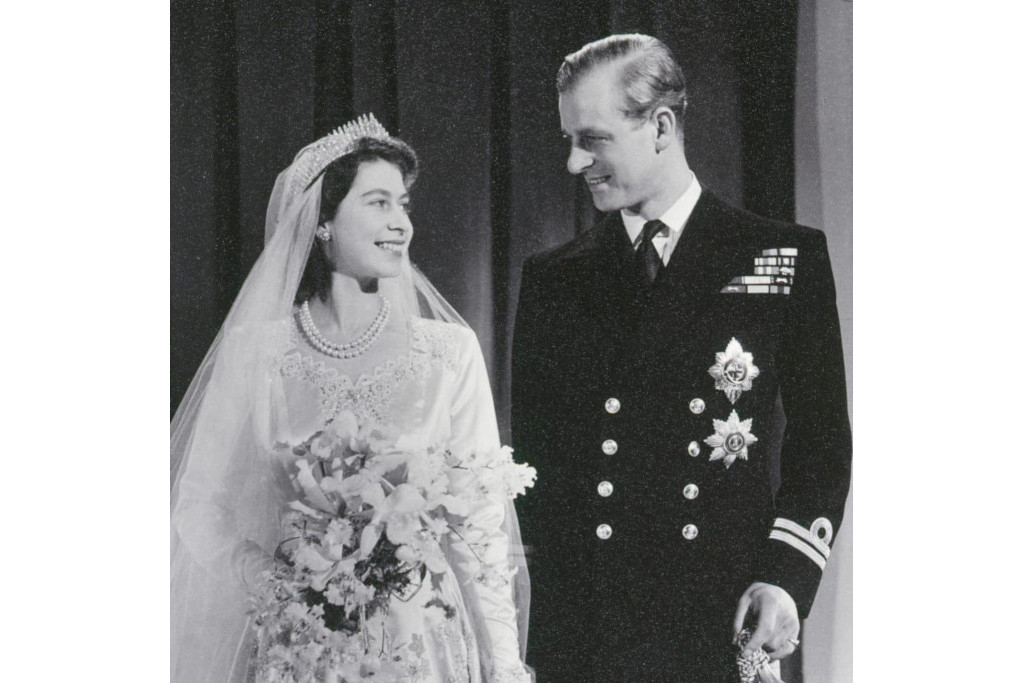 Her Fantastic Sense of Humour
While the very image of poise and grace, the Queen was also known for being brilliant with people – and was often able to deliver a witty remark during speeches and events that would leave her audience laughing in delight. Armed with a cheeky grin, Elizabeth II was also a great little prankster, as we found out in 2014 when she went viral on Twitter for photobombing Australian athlete Jayde Taylor at the Commonwealth Games. She also took part of multiple skits, teaming up with James Bond for the London 2012 Olympic Games (where she famously 'jumped' out of a helicopter) and sitting down for tea with Paddington Bear to mark her Platinum Jubilee in 2022.
Her Love of Corgis
Her Majesty was synonymous with a lot of things: crowns, black handbags, palaces and, to no one's surprise, corgis. Photographs and footage of the Queen often featured her favourite four-legged companions trotting along beside her. Elizabeth II's love of corgis was no secret to anyone, and in her lifetime she owned over 30 of them.
Her Passion for Equine
The Queen was also a keen horse rider and racegoer, and in June 2022 was said to have owned over 100 horses. She was also a regular at Ascot, where she raced her own thoroughbred horses (and won). Her father gifted Elizabeth her first horse at age four, sparking a love for equine that continued throughout her life and into her later years.
Her Yearly Christmas Broadcast
Following the tradition laid out by her grandfather, King George V, the Queen delivered a speech to the United Kingdom and the Commonwealth every Christmas during her reign. Offering a message of hope for the year ahead, she provided comfort to the nation during some of its darkest moments and uplifted it during its greatest. Her broadcasts were first given over the radio in 1952, and then televised from 1957. Her last, which was given on 25 December 2021, was a tribute to her late husband the Duke of Edinburgh.
Her Kindness
Balancing an unwavering resolve with a caring touch, our Queen will go down as a monarch that ruled with fairness and kindness in mind. She chose to lead by example, using rationing cards during the war and social distancing from loved ones throughout the Coronavirus pandemic, letting the nation know that she lived amongst them while guiding them. She also overturned succession laws in 2011 to allow firstborn daughters to ascend the throne, became the first royal to pay income tax and is said to have raised over £1.4 billion for charities across the UK. She was a monarch that gave to her people consistently. In her final Christmas broadcast, she famously said: 'We continue to be inspired by the kindness of strangers and draw comfort that — even on the darkest nights — there is hope in the new dawn.'
Her Colourful Style
A style icon in her own right, the Queen was perhaps best known amongst the style set for her colourful hats, dresses and suits. Never one to shy away from bold colours, she has been photographed in every colour of the rainbow throughout her reign. Her signature look, which was topped off by a sleek pair of gloves and her famous black handbag (which we now know held an emergency marmalade sandwich, thanks to Paddington Bear), was guaranteed to put a smile on the nation's faces.
Her Unwavering Sense of Duty
Queen Elizabeth II was our longest reigning monarch, having ascended the throne at the age of 25 in 1952. She served her country for 70 years, during which she appointed 15 prime ministers, saw us through the end of rationing and ushered in the new technological age (to name a few) – all with steadfast words of encouragement. Thank you for your exemplary service, Your Majesty.
Featured image: Instagram @theroyalfamily
DISCOVER MORE
Queen Elizabeth II: Her Greatest Royal Moments / 5 Artists Who Have Painted Queen Elizabeth II