The renowned nocturnal art exhibition is back and will be transforming London's streets, buildings and public spaces for four nights only. Check out our guide to make sure you experience all the best bits…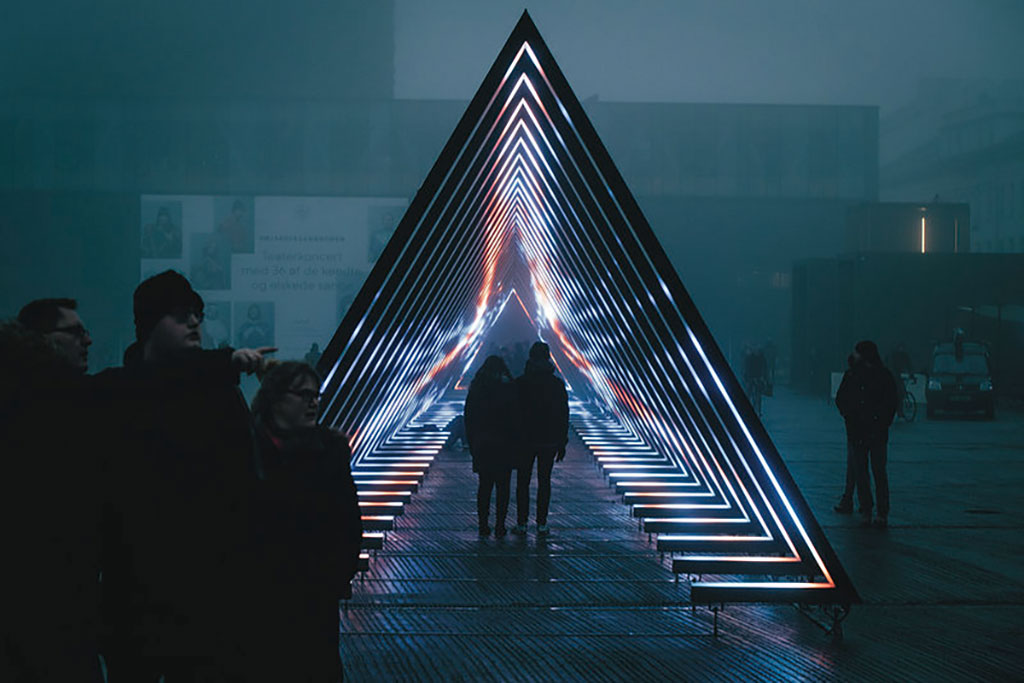 Lumiere London 2018
Back for a third year running, the four-night festival of light and sound Lumiere London is taking over the capital from the 18th to the 21st January 2018. Expect to see over 50 artworks from both UK and international artists lighting up your favourite parts of the city.
The free event, commissioned by the Mayor of London and produced by arts charity Artichoke, allows guests to roam around the pedestrianised streets of London whilst viewing a unique array of art on display from 5:30 pm until 10:30 pm each night.
All locations are within walking distance from one another and several offer the chance to stay nearby and enjoy a drink or a bite to eat. A downloadable map to help navigate the capital for the four nights can be downloaded from the App Store or Google Play. Alternatively, a full programme and map are available from visitlondon.com and festival sales points on all evenings.
With such a vast array on show, we help you narrow it down by selecting our top picks that we can't wait to see.
When & Where?
Thursday 18 – Sunday 21 January, 5:30 pm – 10:30 pm daily.
Across six destinations in London: West End, King's Cross, Mayfair, Fitzrovia, Westminster & Victoria, and South Bank & Waterloo. See the full map here.
Don't Miss…
Be Faithful to Your Dreams by Tracey Emin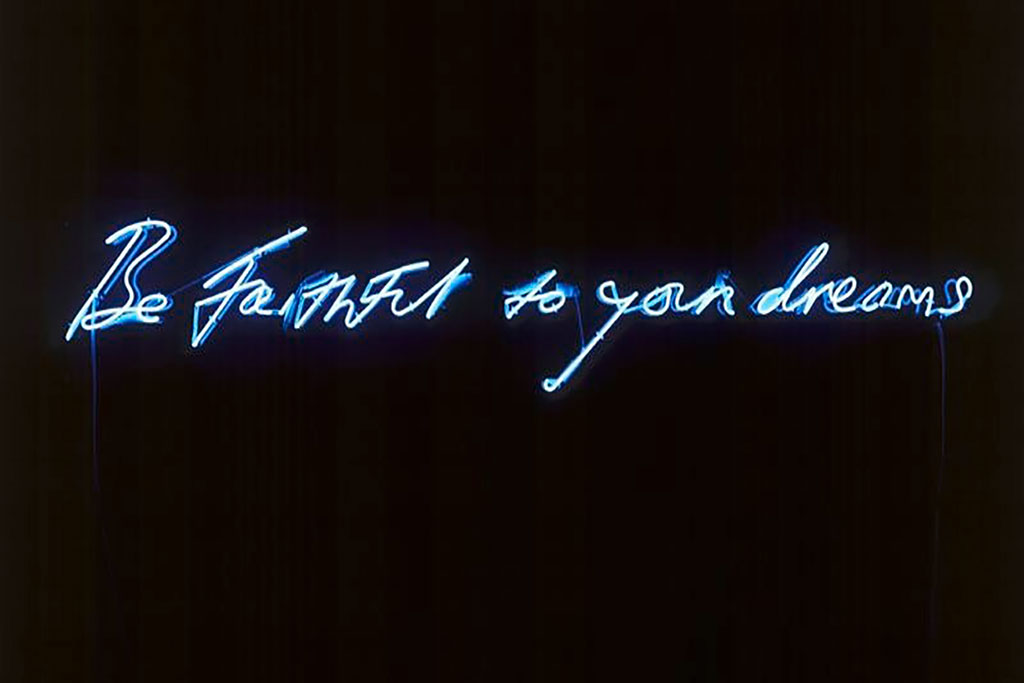 Displayed in St James' Church, Piccadilly, you can see the fluorescent blue neon tube lighting up Emin's own handwriting with the trace of an inspirational message she uses in her life, 'be faithful to your dreams'.
The Light of the Spirit Chapter 2 by Patrice Warrener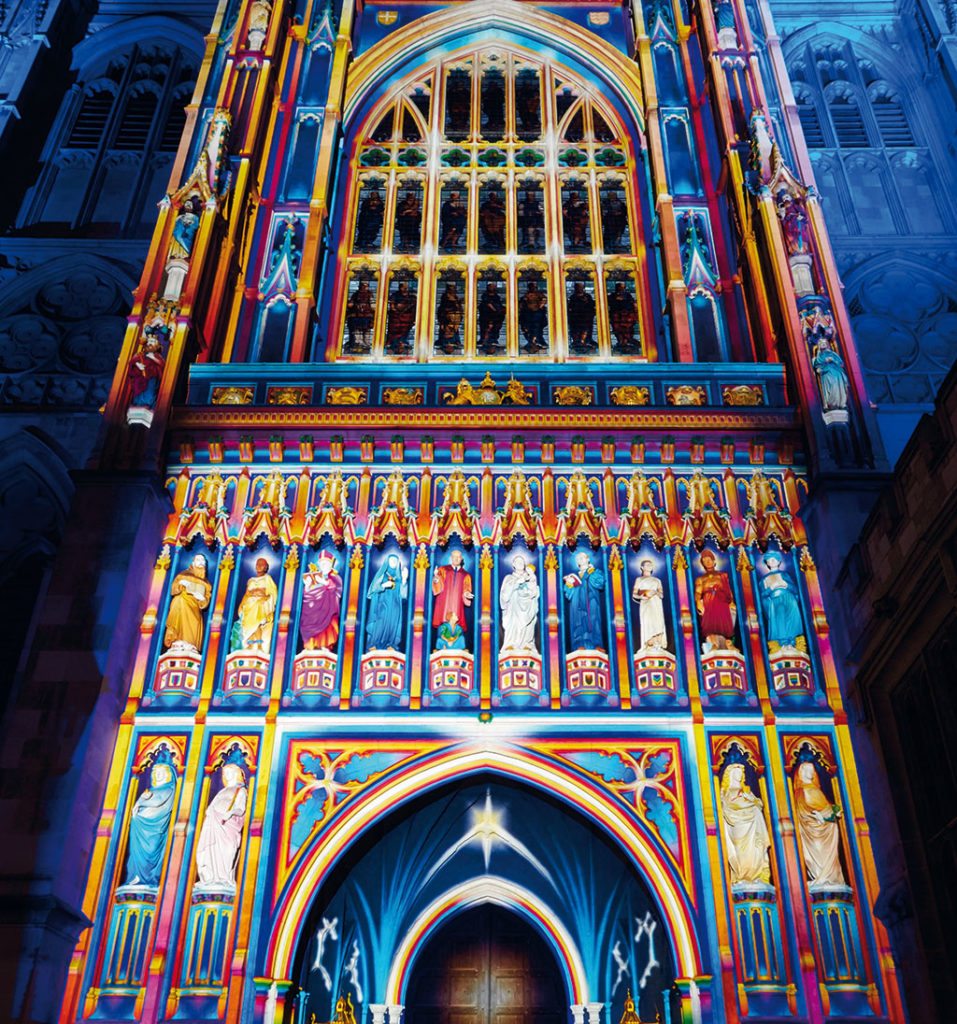 One of the highlights of this year's festival will undoubtedly be the lighting up of Westminster Abbey for a second time. Warrener will illuminate sculptural details in hi-vis multicolour. A must-see.
Harmonic Portal by Chris Plant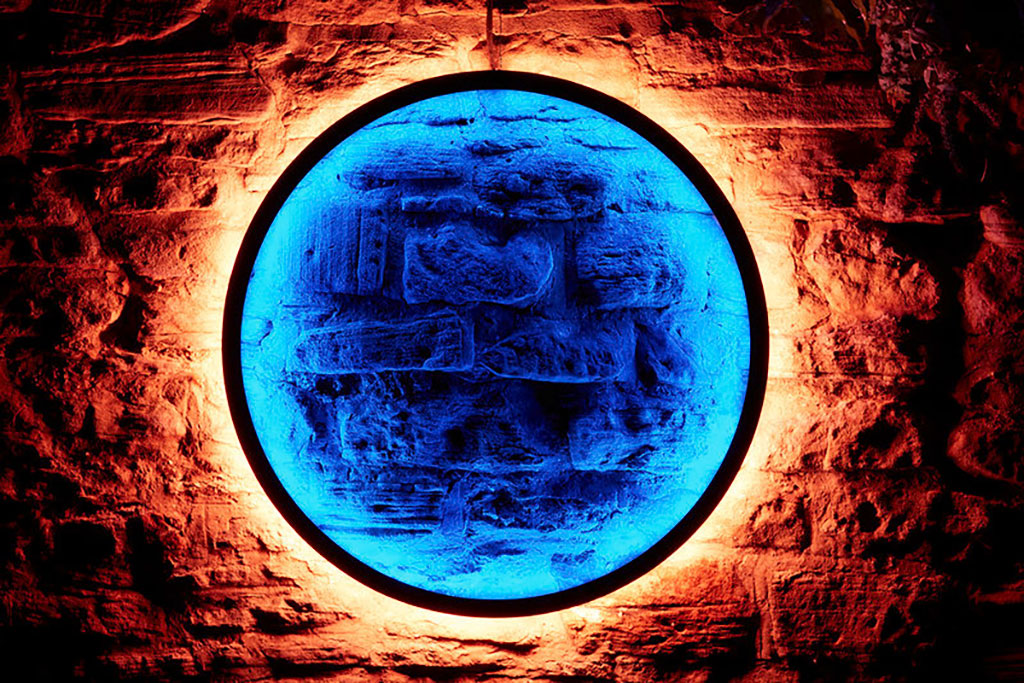 Situated in St James's Church, Jermyn Street, Chris Plant's astonishing piece of artwork joins colour, sound and texture in a hope to piece together the fragmented world we live in.
10 of the best current art exhibitions in London
Lampounette by TILT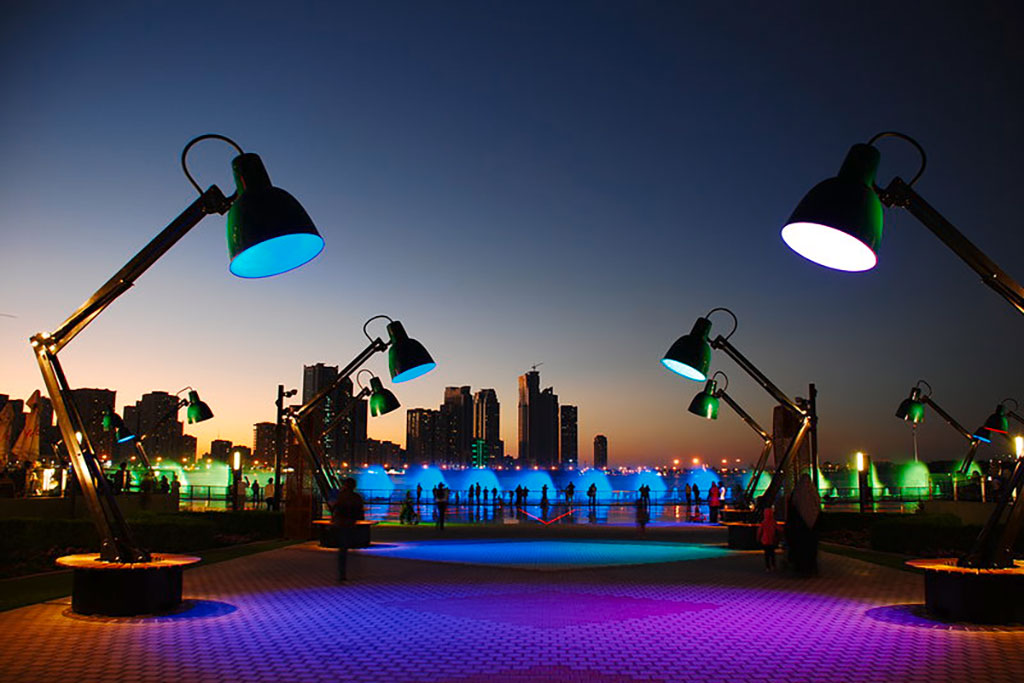 With a focus on the iconic office desk lamp but in a larger size, TILT's display in King's Boulevard provides a perfect balance of art, architecture and space with the breathtaking backdrop of the London skyline.
Bough 3 by Simon Corder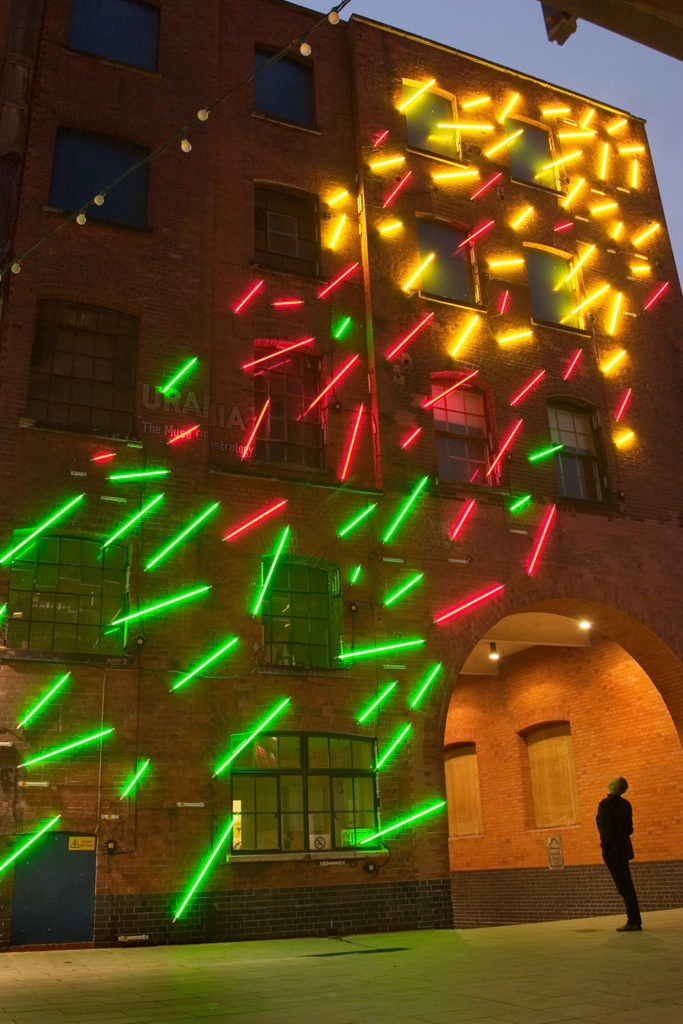 A design by British artist and lighting designer Simon Corder, Bough 3 is part of a series of artworks at Lumiere London. Tubes of neon light grow up the front of this renowned Mayfair building to create an ivy growing effect whilst a soft blue glow beams over the grounds of 17-22 South Audley Street.
Looking for somewhere in London to eat? Check out these restaurants
My Light is Your Light by Alaa Minawi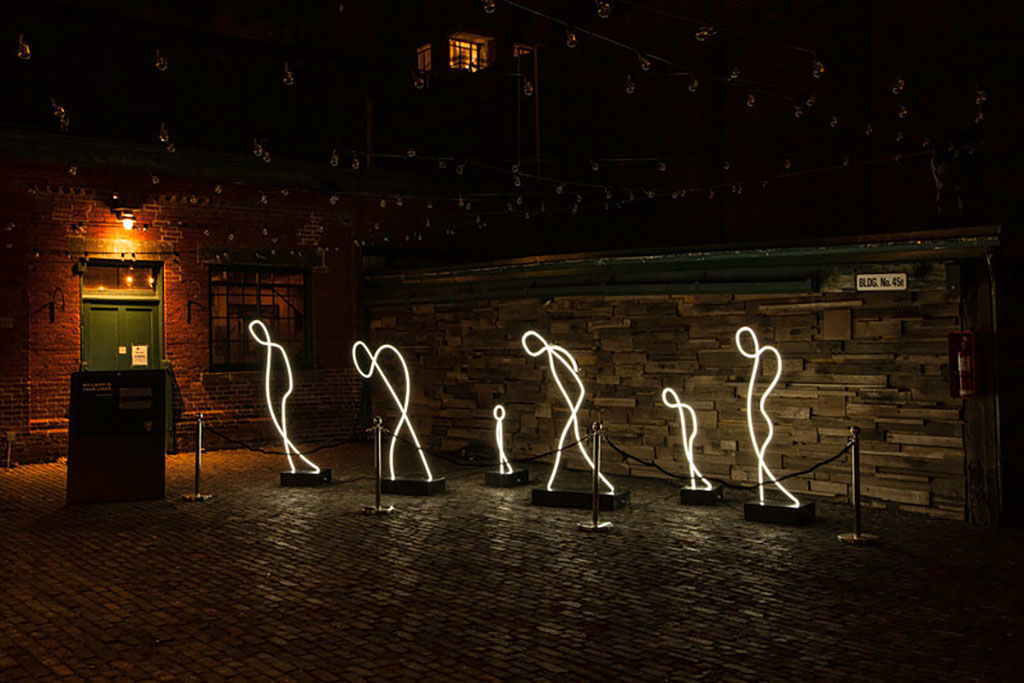 A tribute to Syrian refugees and the horrific experiences they have been through, Minawi's display is placed in St James's Churchyard and can be viewed from Church Place.
What's on this week in the town? And in the country? Check out our culture diaries before you fill in yours. 
Aquarium by Benedetto Bufalino and Benoit Deseille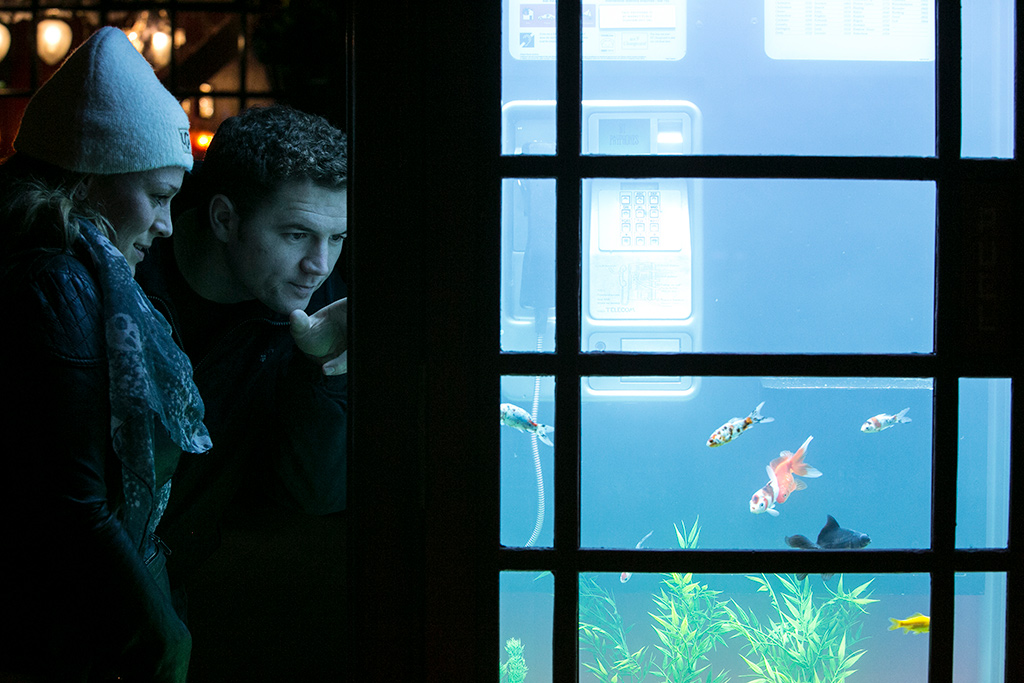 The installation in Seven Dials' Earlham Street will feature real, exotic fish. Benedetto Bufalino and Benoit Deseille transform the iconic red telephone box into a contemporary aquarium, a playful reminder of the past in a world where everyone has a mobile phone. 
Origin of the World Bubble 2018 by Miguel Chevalier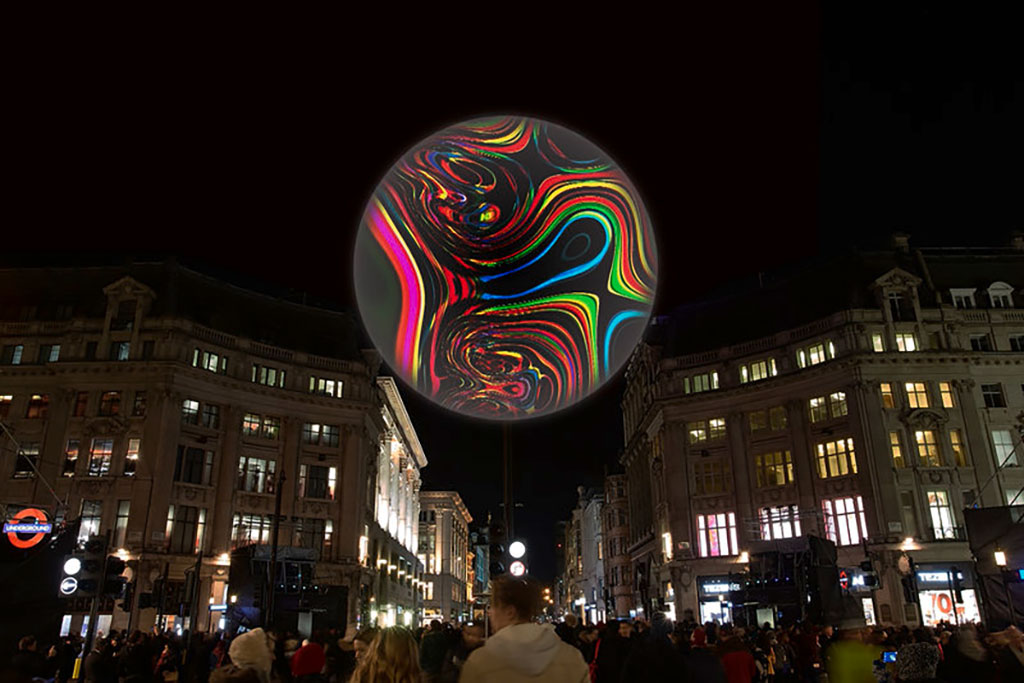 Taking inspiration from the microbiology world, this display by Miguel Chevalier can be seen hovering above the pedestrianised Oxford Circus.
Supercube by Stéphane Masson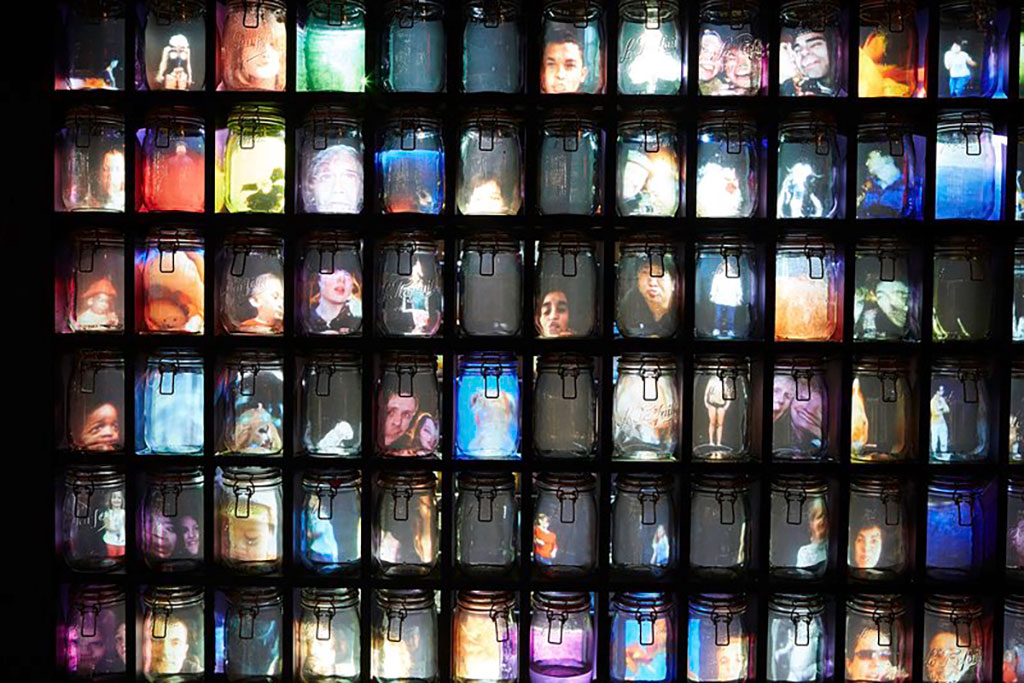 This St James's Market gem aims to make the familiar unfamiliar as 450 Kilner jars are each transformed into a jar full of surprises. When you peer inside be prepared to see anything from a pink elephant to a tiny giraffe or even a miniature version of yourself.
The Wave by Vertigo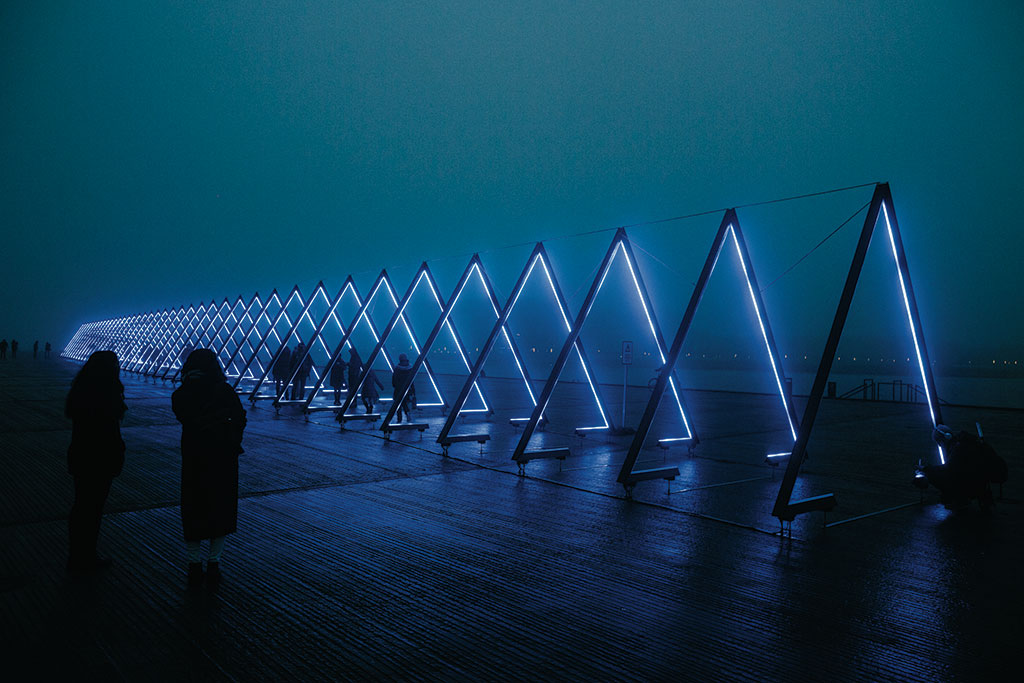 The audience is given the power in this display, as an 80-metre long beacon of light is placed along Southbank which responds to movements and changes each night. Made from 40 triangular sound gates standing at over 3 metres tall, each one glows to create a visually pleasing experience.
Waterlicht by Daan Roosegaarde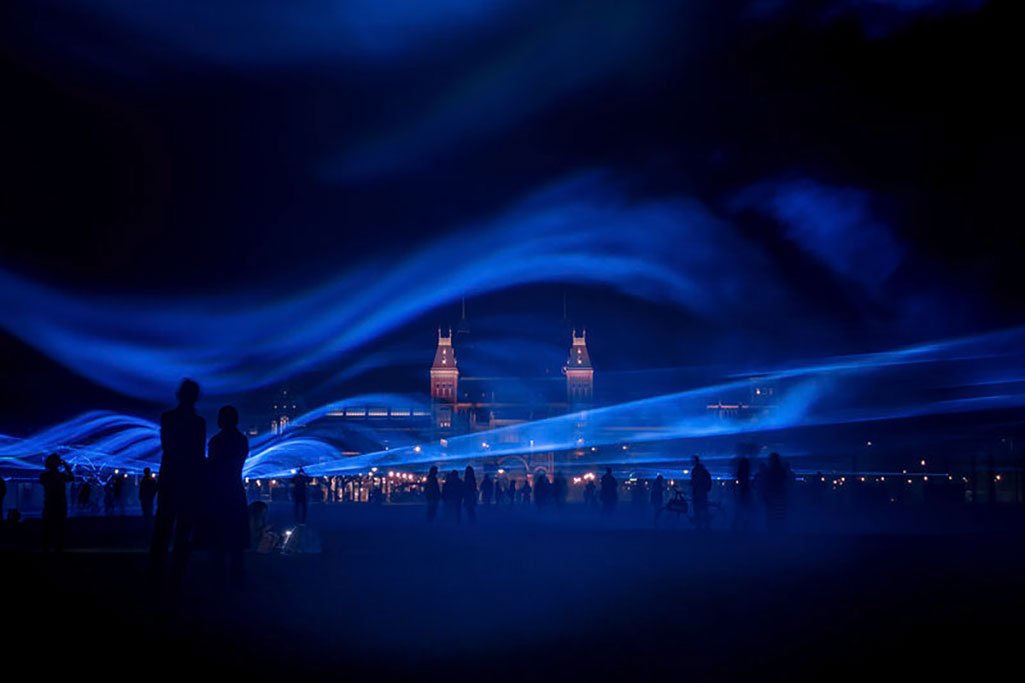 Roosegaarde's installation transforms Granary Square into an eerie dream-like landscape whilst referring to the planet's changing relationship with water in terms of global warming and rising sea levels. Keeping up with the times, he encourages his audience to use their mobile phones to listen to the accompanying soundtrack in order to view the full experience.
Impulse by Lateral Office & CS Design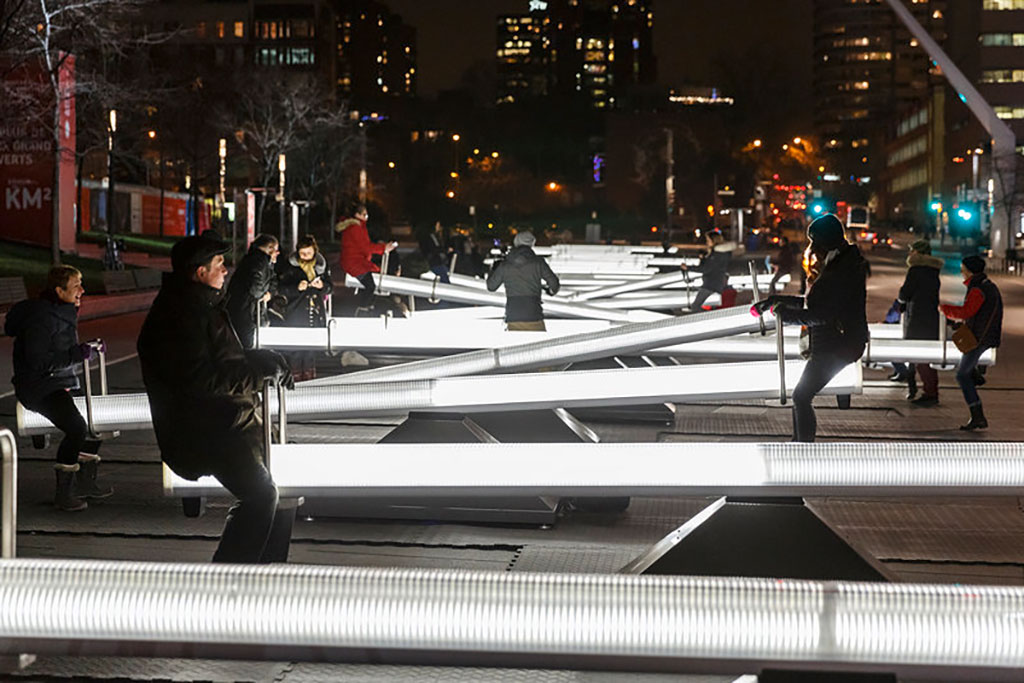 Lateral Office and CS Design invite you to release your inner child at South Molton Street in this field of interactive and illuminated seesaws. The more you move, the more light and sound is produced, creating a unique experience for each person.
All images courtesy of Artichoke and the artists.
For more information, head to visitlondon.com/lumiere
What's on this week in the town? And in the country? Check out our culture diaries before you fill in yours. 
If you often find yourself stuck for ideas of what to do, we've come to the rescue with our brand new 'What To Do Today' feature. We handpick the best of what's on in London and the country right now, whether a new restaurant, must-see show, exhibition ending soon or a pop-up that you must, ahem, pop in to. Check back every day for inspiration…
Looking for more things to do in London and beyond? Check out our culture section here
---