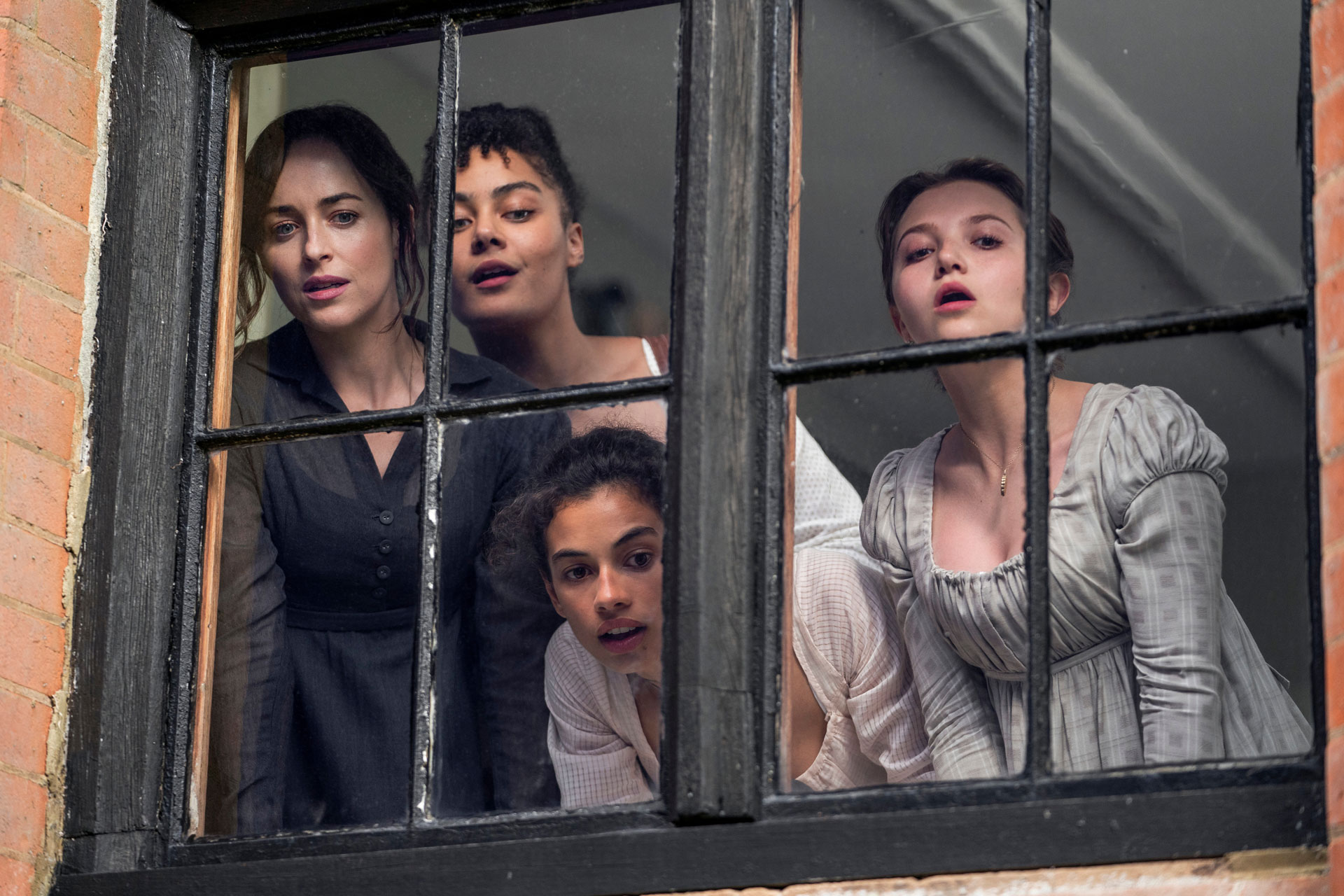 Mia McKenna-Bruce: 'Playing Mary in Persuasion was the most fun ever'
---
The rising star on one of this year's most talked about releases
The new adaptation of Persuasion, which debuted on Netflix last week, has ruffled a few feathers. Yet the casting has been, for the most part, celebrated. One of the standout stars of the film is 24-year-old Mia McKenna-Bruce, who plays Mary, the sister of protagonist Anne Elliot (Dakota Johnson). It's the biggest movie yet for 24-year-old McKenna-Bruce, though we have seen her in a number of TV shows including Netflix series Get Even and Sky Cinema's comedy-drama, Last Train to Christmas. Here she chats to C&TH about her latest role.
Q&A with Persuasion's Mia McKenna-Bruce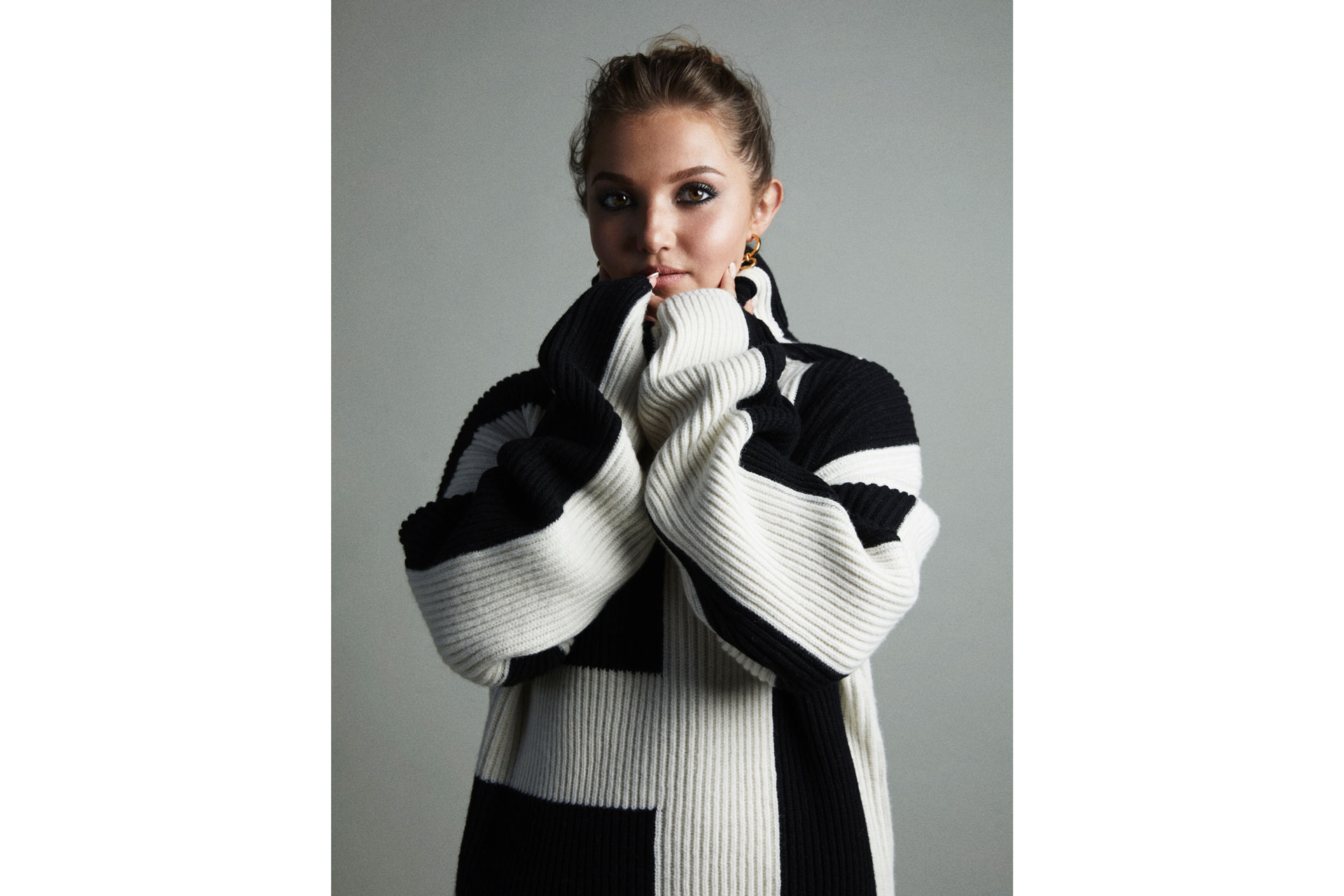 What can you tell us about Persuasion?
Persuasion is a modern day take on the beloved novel from the 1800s that honors Jane Austen's wittiness and her classic sensibilities. It's a timeless story full of romance, second chances, regret and a love that conquers all – what more could you want!
How will this adaptation differ from previous ones?
This adaptation kind of turns a traditional period piece on its head with a more playful and inclusive tone. It keeps the gorgeous love story a lot of us know at its centre, while allowing more people to see themselves in these characters so much more. Persuasion was ahead of its time, it breaks the mould and we wanted to honour Austen's original story by introducing it in a fresh way to contemporary audiences.
How did you find playing Mary?
The most fun ever. It's my first real comedy character and throughout the whole shoot I don't think I've ever laughed so much in my life.
Any funny stories from rehearsals?
We had to do a dance scene, which wasn't featured much in the film, but the rehearsals were hilarious – particularly Ben's concentration in trying to get the coordination. Then there's a part where we had to like skip around in a circle and Izuka (Hoyle) just face planted the floor. I just saw her DROP. That was comedy gold. 
Favourite person you've worked with on Persuasion?
Everyone was amazing. But I do have to say Ben (Bailey Smith), Nia (Towle) and Izuka are like my little pack now. We had just the best time together and are all as silly as each other.
Favourite role to date and why?
That's too hard. Each role has something different about them that makes them my favourite in some way. But I think if I was to do one role again, or more of one role, it would be Marilka in The Witcher. She was such a little power house, I would have loved to dig deeper into her world.
Role you'd cut your right arm off to get?
Nina in Black Swan.
What demands do you have during rehearsals? 
So I don't demand this but I do always take my own milk carton with me everywhere I go. I'm obsessed with Barista Oatly milk so I always have it with me in rehearsals or on set. I'm on my way to a press junket right now and have it with me!
What qualities do you think have made you successful?
I think – I hope – being an open and willing person. I like to give anything and everything a go and I also love to get to know people and learn about people and their stories. Everyone has their own amazing life and it's so beautiful being able to hear about that and maybe even be a small part of their story. I also think having the most amazing support network. I couldn't do any of this without my mum and my dad, right from when I was little they've gone above and beyond as much as they were able. My friends and my fiancé also, they really keep me going when I think I can't. You face so much rejection in this job, it's very easy to get bogged down, you need good people around you to help pull you back up.
View this post on Instagram
Film you think everyone in the world should see?
Goodwill Hunting.
What's your relationship with social media like?
Bittersweet. I love being able to share the things I care about and am excited about. But it does open a whole space where people are able to be mean. And people definitely can be mean. But if you look at it as: they are most likely struggling themselves, and are able to not take comments personally (easier said than done), I think on a whole it can be used for good. It gives people more of a voice, I think it's just important people are able to switch off from it and remember it's not all real.
What did you want to be when you were a little girl?
A ballerina. My dream would be to play a ballet dancer in a film.
If you could give advice to your 15-year-old self, what would it be?
It will be more than okay.
Three books you'd take to a desert island and why?
The three Lord of the Rings books, because I've never read them and they are three very long books so they'd kill some time. And I've heard they're pretty good. 
The most challenging moment of your life?
Ouch. A tough question. There's been a few which are a bit too deep to talk about that are the most challenging. But I think a recent challenge – which was a challenge for everyone – was Covid. It was challenging for obvious reasons, but also for me personally it forced me to sit with a lot that I had going on and deal with it. It was hard but I do look at that as a positive to come out of it.
How can we all live a little bit better?
Believe in the good of people. And pay attention to climate change, do your bit.
What's your interior design style?
I mean I like to think I'm going simplistic, I love the idea of that. But I'm also a hoarder and pretty chaotic so it never quite sticks to the minimal designs I had in mind.
What is your current beauty regime?
I'm currently using Typology, their nine ingredients range. I don't particularly have a regime. I use moisturiser every day but apart from that I try to wash my face with just water because I don't tend to wear makeup when I'm not working and I don't like to use much on my skin. I also religiously use Revitalash, I've been using it for about three years now and it's completely transformed my lashes, I swear by this stuff.
What are your indulgences?
Pasta. I could eat pasta every second of every day. And bagels, I love a bagel.
What would your best friend say about you?
My best friend Georgia has seen every single side of me. We met at school and then travelled and lived in Australia together, then we lived together here in the UK too. I know she'd say super kind things about me because that's the type of person she is. She has just the kindest heart. Apart from that though she'd probably say I'm pretty crazy, we've experienced a lot of wild things together, she'd say I'm chaotic and I'm pretty certain she'd say I'm her therapist.
How do you relax?
Watching Friends and playing sudoku. Very cool I know.
If we're coming to your area for a visit, what should we do?
We should take my doggo, Tiggy, for a walk. We have the most gorgeous places to walk where I am. There's also a coffee van that comes round sometimes called Little Travelling Bean (they travel all over so I recommend looking them up) so I'd make sure you come on a day when they are there and we can walk, eat cake and drink coffee.
Are you a rule breaker or a rule taker?
You know, I think I'm a bit of a rule taker. There was definitely a large part of my life where I was a rule breaker but I kind of learnt the hard way and I think now not so much!
MORE INTERVIEWS: