The C&TH Culture Radar: What We're Loving Right Now
Recommendations from the C&TH team
In a world oversaturated with hype, it can be tricky to find genuine recommendations. Is that film actually any good, or does it just have a star-studded cast? Is that moisturiser really as thick and luxurious as they say, or is the influencer marketing just really well done? Here, the C&TH team cuts through the noise and shares exactly what we're loving right now, from TV shows to wellness treats.
The C&TH Culture Radar: Our Top Recommendations This Week
Books We're Loving
In Pursuit of Happiness: Mating, Marriage, Motherhood, Money, Mayhem by Stacey Duguid
Rebecca Cox: A witty, self-aware and relatable memoir, particularly to me, since I am also a divorced single mother who spent my formative years at fashion magazines feeling like a fish out of water and spent too much (all of my) money on clothes when I should have been preparing for the potential economic bonfire that is raising a child alone. It's the second brilliant memoir I've read this year – if you haven't read Harriet Gibsone's Is This OK? One Woman's Search For Connection Online, it's one of the best releases of the year.
Babel by R F Kuang
Olivia Emily: I recently read R F Kuang's Yellowface, which is very different to the rest of her oeuvre, but was persuaded to delve into Babel after multiple recommendations. Where Yellowface is a contemporary critique on the publishing industry, Babel is a fantasy-slash-historical fiction reimagining the University of Oxford in Georgian England. It's a deliciously rich novel about colonialism, magic, and the inherent violence of translation, coloured with heartwarming characters and fresh depictions of old England.
You, Again by Kate Goldbeck
Amy Wakeham: A sassy, feel-good rom-com inspired by When Harry Met Sally. Really paints an evocative picture of New York in the autumn and winter. Also Dark Places by Gillian Flynn, another chilling, psychologically driven murder mystery from the author of Gone Girl.
The Good Life by Jay McInerney
Martha Davies: Jay McInerney's Last of the Savages is (if I really had to choose) my favourite book, and I've slowly been making my way through the rest of his novels. This one is the second in a trilogy about the lives of two families in early 2000s New York. It charts events before, during and after 9/11, and although it might not make for the most uplifting read, McInerney still manages to infuse it with some brilliant wit and some very pertinent observations about New York life and the ever-out-of-reach American Dream.
Tomorrow and Tomorrow and Tomorrow by Gabrielle Zevin
Ellie Smith: As an avid non-gamer I was hesitant to read Gabrielle Zevin's Tomorrow and Tomorrow and Tomorrow, a story about two friends united by their love for video games. But this weekend, I devoured it. You definitely don't need to care about COD to enjoy this touching book, which uses the gaming world as a vehicle for exploring themes of friendship, success, immortality and identity.
Books That Celebrate Magical Thinking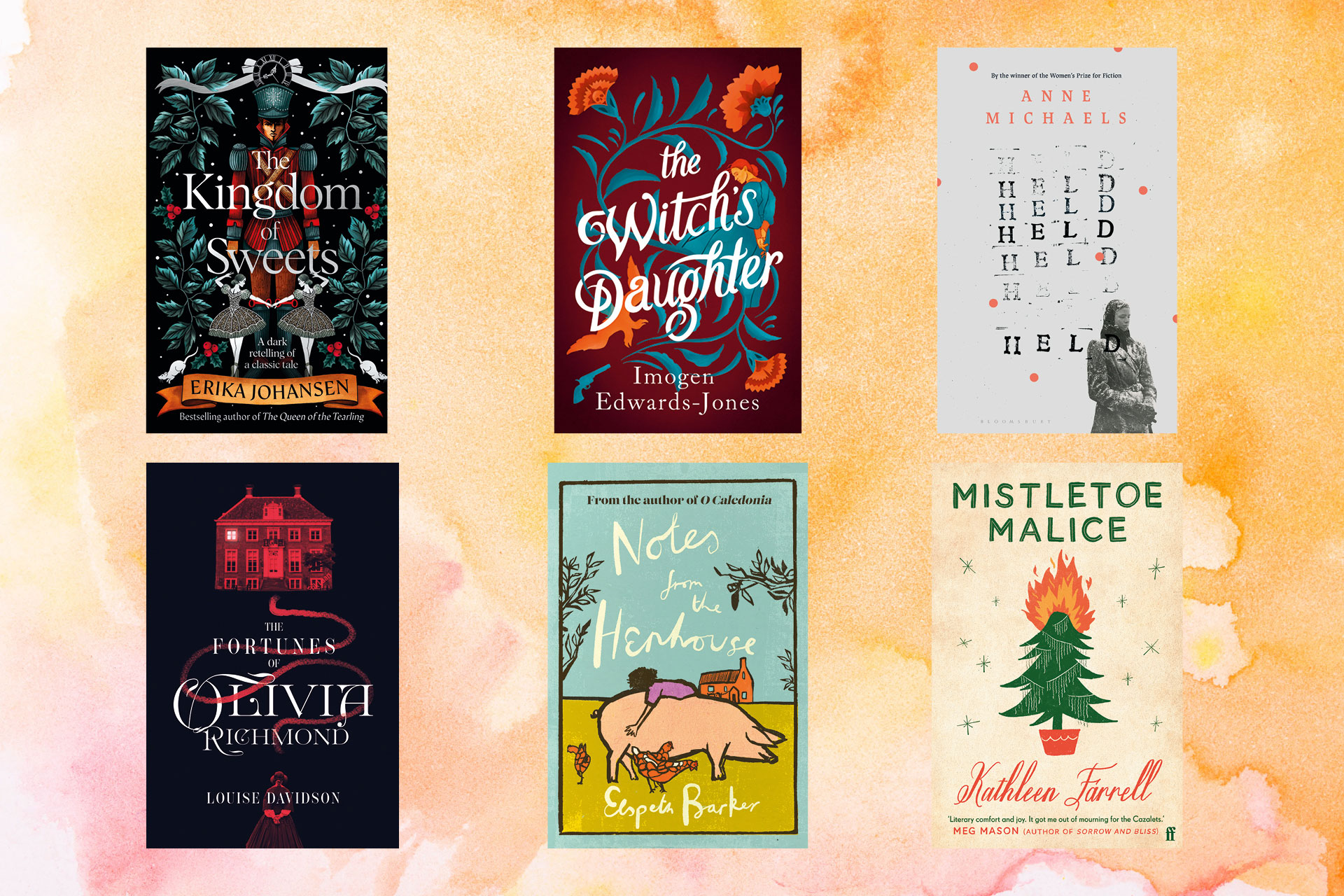 Belinda Bamber: Held is an enthralling sequence of connected love stories, showing how pain and loss permeate generations, by Anne Michaels; The Kingdom of Sweets by Erika Johansen is a temptingly dark rewrite of the Nutcracker fairy tale; The Fortunes of Olivia Richmond combines a Victorian governess, a haunted house and a tarot-telling teen, in Louise Davidson's gothic debut; The Witch's Daughter by Imogen Edwards-Jones has a nubile Russian princess conjuring occult powers to flee a blazing city; Mistletoe Malice revives Kathleen Farrell's peppy 1950s comedy of Christmas manners; Elspeth Barker's Notes From The Henhouse brings much-needed joy in the bleak midwinter.
We're Watching…
Saltburn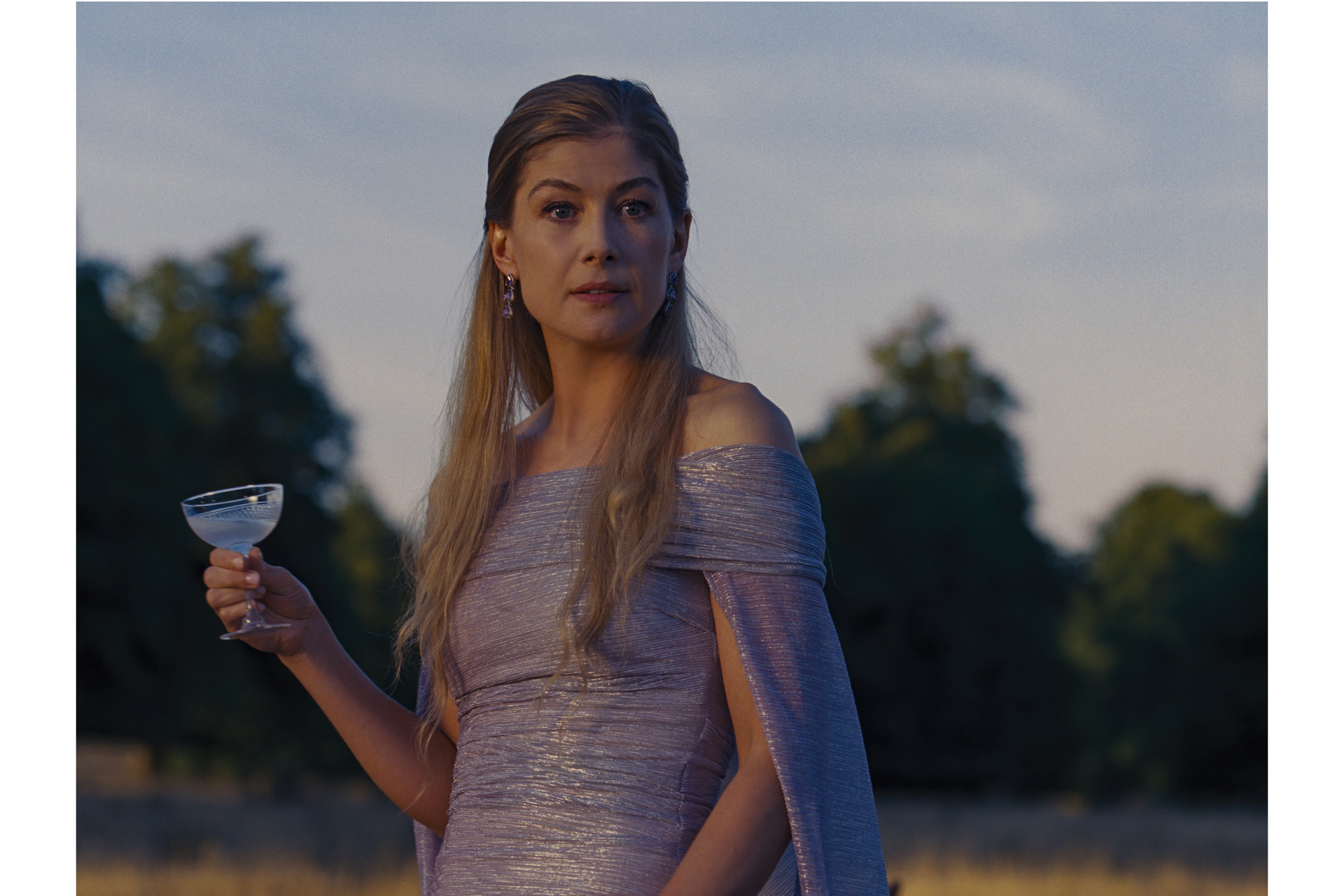 Ellie Smith: Yes, there are some disturbing bits, but I really enjoyed Saltburn! I particularly loved the gloriously rude Rosamund Pike and even though I was literally covering my eyes at parts (THE GRAVE SCENE), it's also very funny and clever with amazing cinematography and a great soundtrack. However, I will now forever picture Barry Keoghan when I hear Sophie Ellis-Bextor's 'Murder on the Dancefloor'.
Clarkson's Farm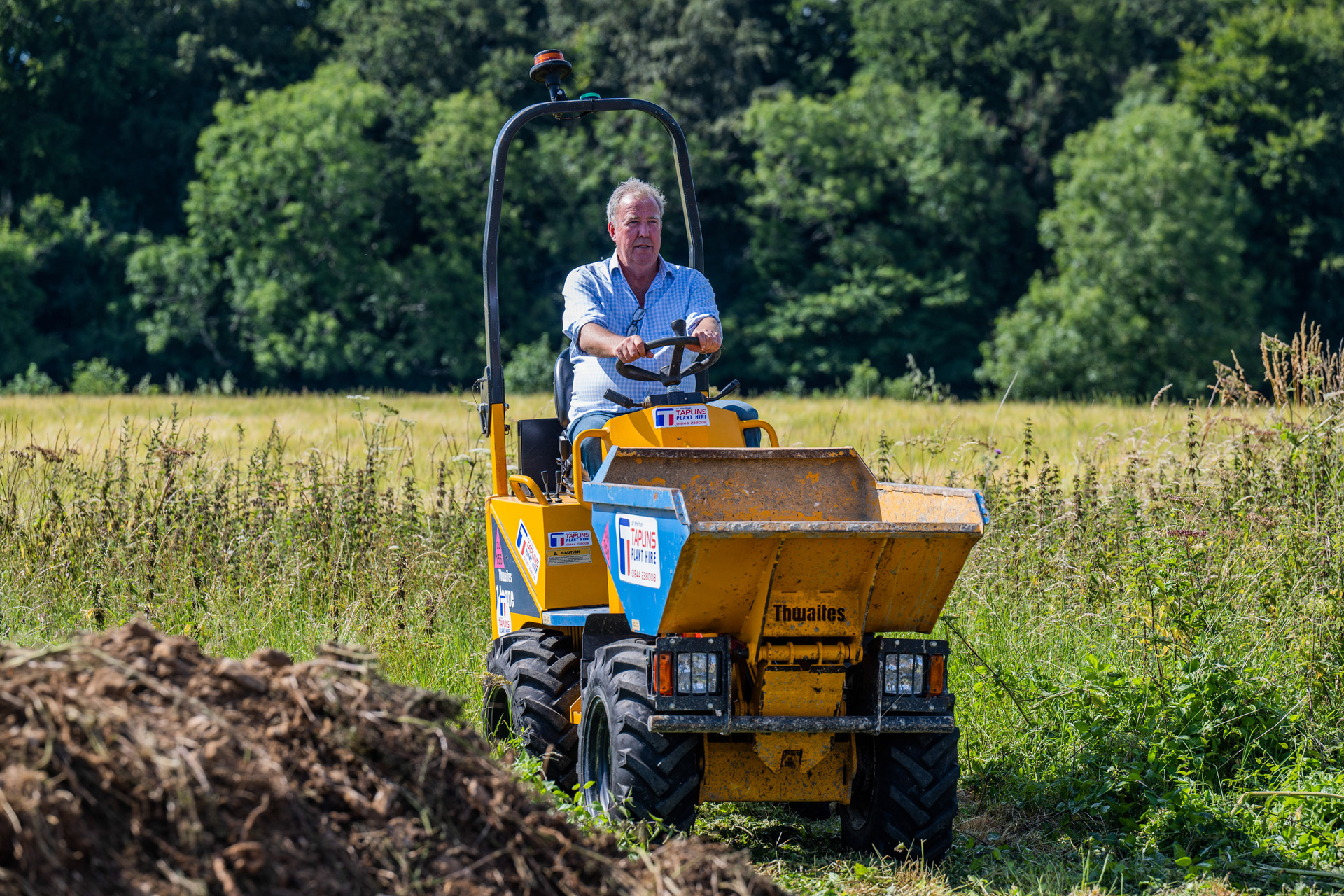 Tessa: Delighted to hear Liv is obsessed with The Buccaneers as I desperately need to talk about this series with someone… But I'm also watching Clarkson's Farm for the first time, and I sort of love it? Easy-switch-your-brain-off viewing.
Dash & Lily on Netflix
Charlie Colville: Holiday season requires at least some festive viewing, right? I recently picked up limited Netflix series Dash & Lily for some lighthearted watching – and was pleasantly surprised by just how cute the storyline was. Perfect for fans of Christmas rom-coms.
Doctor Who
Olivia Emily: My childhood heart is soaring. How great was that brand new Doctor Who episode? Celebrating the show's 60th anniversary, it saw the return of my favourite duo: David Tennant as the Doctor and Catherine Tate as Donna Noble. Though slightly cringe-worthy at times, it's a massive leap forward compared to the last few years of lacklustre episodes. Thank you to the Disney overlords for investing in our beloved BBC franchise, I guess! If you haven't watched before or you haven't watched in years, one of my top recommendations is to just dive right in.
We're Listening To…
Beyond the Wand: The Magic and Mayhem of Growing Up a Wizard by Tom Felton
Charlie Colville: I'm sure most Potterheads will likely have already read this witty memoir from Tom Felton (aka Draco Malfoy), since it came out in 2022. While I missed the boat the first time around, when I saw that Felton had recorded a reading of his book – and it was available on Spotify – I decided it was time to tune in. Spoiler: it does not disappoint. As someone that grew up watching the Harry Potter films, I often didn't pay much attention to the people behind the characters – so Felton's retelling of his experience on the franchise (as well as his life before and after it) is like the ultimate behind-the-scenes story. But while Felton more than delivers on the Wizarding World magic, it was his life 'beyond the wand' that was truly interesting. Definitely one to add to your TBR/TBL.
Samia, The Baby
Martha Davies: I rediscovered Samia's brilliant indie-rock records after watching her NPR: Tiny Desk performance and I am now firmly hooked. While the NPR performance is serenely stripped back, Samia's records themselves are adorned with plenty of breezy synths, merry guitar melodies and raucous drums. Her lyrics reflect on adolescence in a poetic, stream-of-consciousness way – think Olivia Rodrigo, minus the pop-punk sarcasm.
The Rest Is Politics
Tessa Dunthorne: I have the funnier sense that it's going to be an interesting week to listen to Alastair Campbell and Rory Stewart dissect British politics. Hm.
Something To Give Each Other by Troye Sivan
Olivia Emily: Like a phoenix from the ashes, Troye Sivan has emerged from relative YouTube-turned-pop-artist-attempt obscurity to full-blown pop legend rethinking the genre. He was one of the first artists to hop aboard the underground with tube girl – if that doesn't tell you enough about being ahead of the curve, I don't know what will.
Everything Else We're Loving
Festive Feasting
Charlie Colville: It's beginning to look a lot like Christmas (in London), and lots of places in the city have launched their festive menus to celebrate. Next up for me is a jolly Christmas afternoon tea at The Londoner.
Wilderness Reserve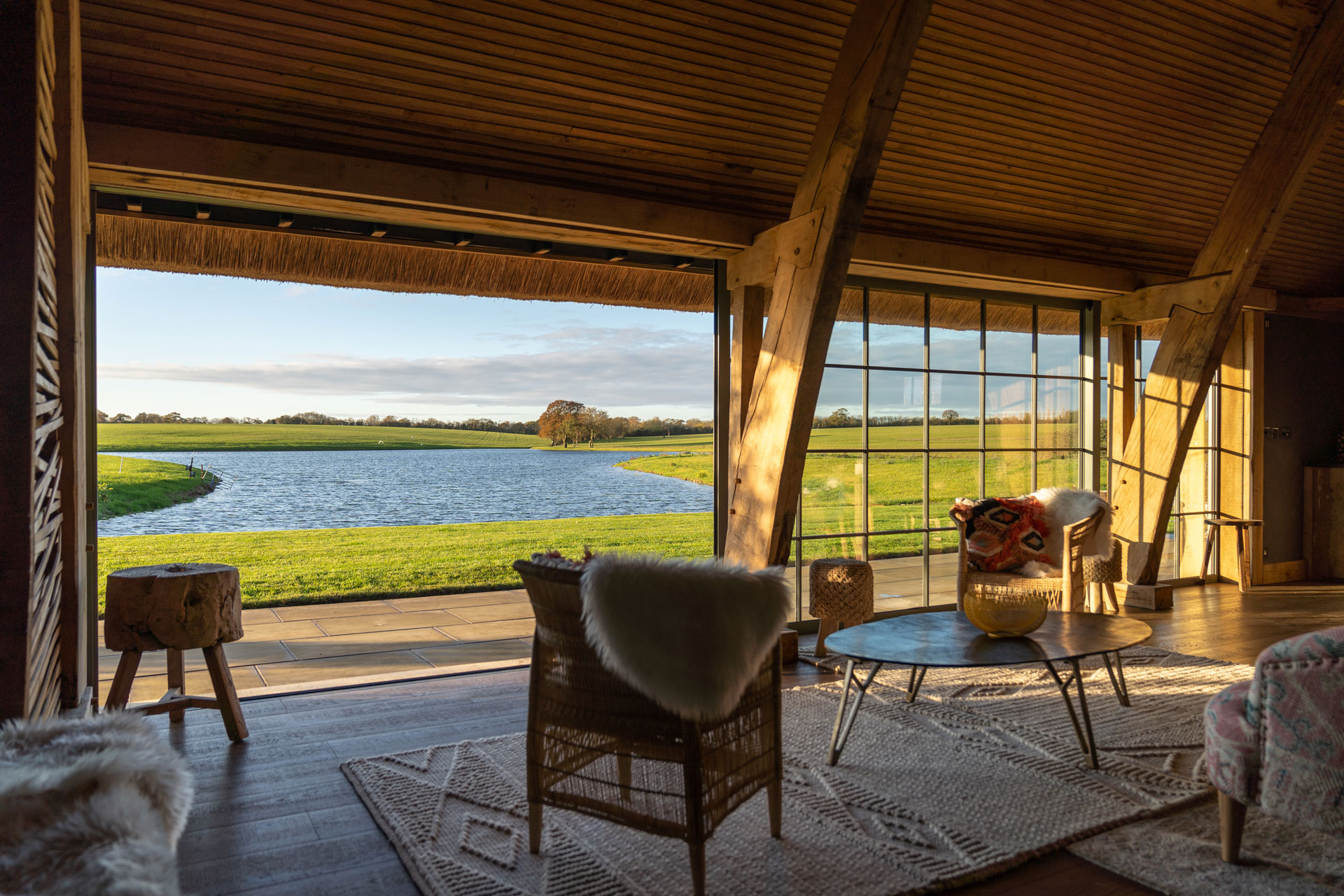 Ellie Smith: After years of admiring it on Instagram, I finally made it to Wilderness Reserve for a cosy winter getaway. Turns out it's even more beautiful IRL – we stayed in a dreamy little cottage called The Hovel which overlooks a lake. I would highly recommend it for a special occasion or couples' trip. Then it was back to London to get into the festive spirit: Christmas shopping in Marylebone Village, hot gin cocktails on the new terrace at Ham Yard Hotel, and lunch at the gorgeous new restaurant at Claridge's, where Louis Vuitton has designed this year's tree.
Read All About Ellie's Trip To Wilderness Reserve Here
Hotel Christmas Parties
Rebecca Cox: Towering Christmas trees with picture-perfect decorations, plush velvet sofas next to a crackling fire, glittering sequin dresses and crystal champagne coupes: the luxe images of a chic and grown-up fairytale Christmas are slightly tricky to recreate in a two-bed terrace with a football-mad eight-year-old setting up mini pitches on every inch of floor space. Thank goodness, then, for hotel Christmas parties and generous invitations. This week, I kicked off the party season in style with a sleepover at countryside haven and Iconic Luxury Hotels member Cliveden House – surely the most stunning location for a Christmas staycation – where we ate an indulgent lobster dinner in the hotel's French Dining Room and drank champagne and Christmas cocktails until the wee hours. Then it was back to town for the Goring's annual festive bash, complete with Teddy the Shetland pony and a jolly nativity performed by the staff. Having experienced the ultimate Country & Town (House) Christmas before it even hits 1 December, this hangover should see me through to NYE.
MoreYoga
Olivia Emily: Sometimes I feel like a little sardine squished onto my mat at MoreYoga, the all-you-can-yog membership giving London yogis unlimited access to classes across London, ranging from restorative yin yoga to rocket yoga, hot yoga and pilates. Other times, I score a slot at an undersubscribed class and spread my limbs into the spaciousness. Regardless, after recomendations from friends, I am loving the freedom MoreYoga gives me, with classes taking place round the clock across the city and bookings easy to secure. I'm feeling rested, restored and energised.