To earn big bucks in the old days you'd work for a merchant bank, become a film star or inherit. The new breed of millionaire just has a laptop and a good idea. Rosamund Unwin investigates.
Dear Millennials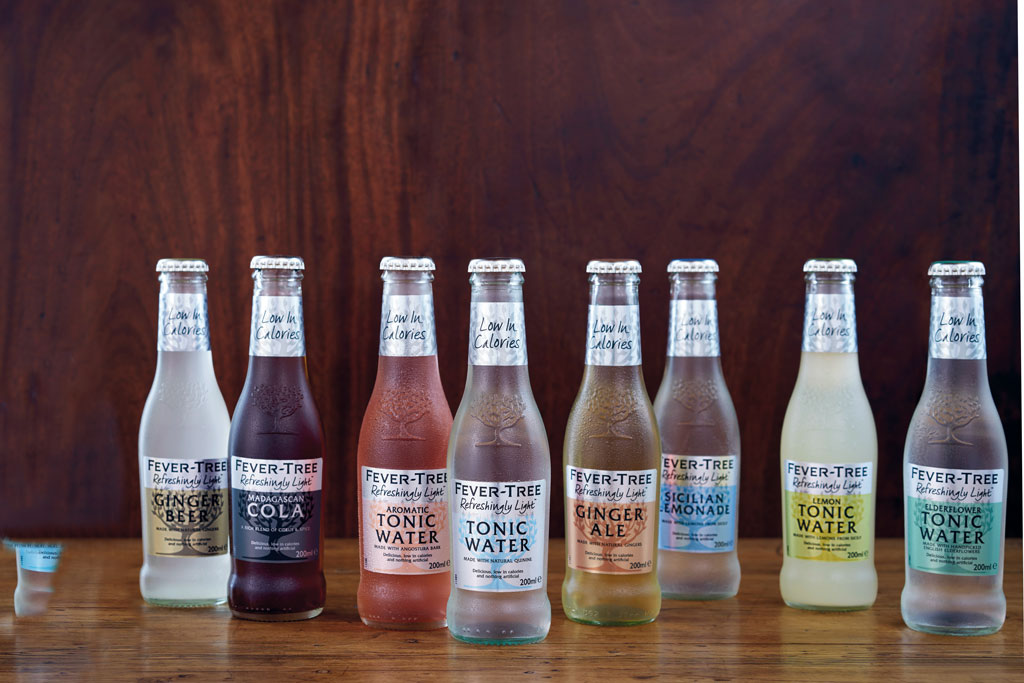 There are many myths about millennials. According to the stereotype, we are disastrous with money, a generation that has traded long-term financial stability – the house, the pension, the possibility of retirement – for the epicurean delights of avocado toast and over-priced coffee. We are lazy too, our critics say, unaccustomed to putting in the hours to succeed. They brand us entitled, a group that expects everything to fall into our laps. Among our cohort, though, is a growing band of people – from the online entrepreneurs and bitcoin billionaires to YouTube stars and wellbeing tycoons – who dispel these myths. They have mostly built their fortunes by spotting a niche, often telling consumers what they want before they know they want it. Millennials, the generation that has spawned a thousand newspaper think pieces, are those born between 1981 and 1996, according to the boundaries proposed by the US-based Pew Research Center. Before the millennials came Generation X; after them comes Generation Z.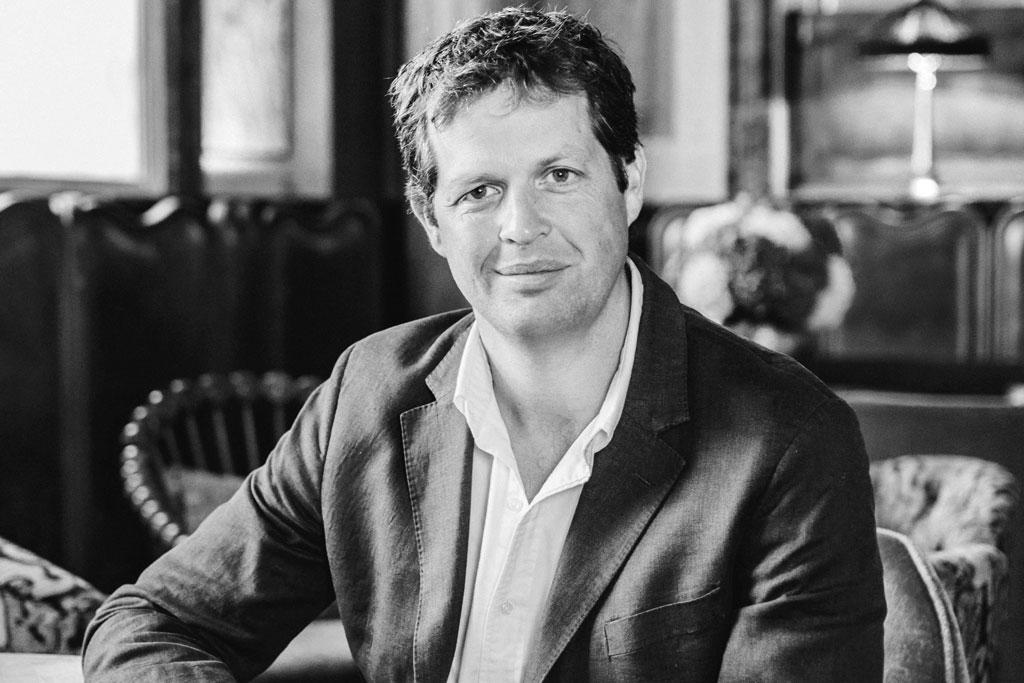 A number of older British entrepreneurs have already made vast fortunes, largely by catering for millennials, from Tim Warrillow – who co-founded the tonic brand Fever-Tree with Charles Rolls and whose fortune was estimated at £167m in 2018's Sunday Times Rich List (though the tonic company shouldn't rest on its laurels as young pretender No. 1 Botanicals, launched in 2016, brings its new range of mixers to the market) to the tycoons behind fast-fashion website Boohoo: Carol Kane (worth £120m) and Mahmud Kamani (£1bn). And hot on the heels of these entrepreneurs are millennials themselves, creating new brands and very happy bank managers, by targeting their contemporaries.
Build-a-Brand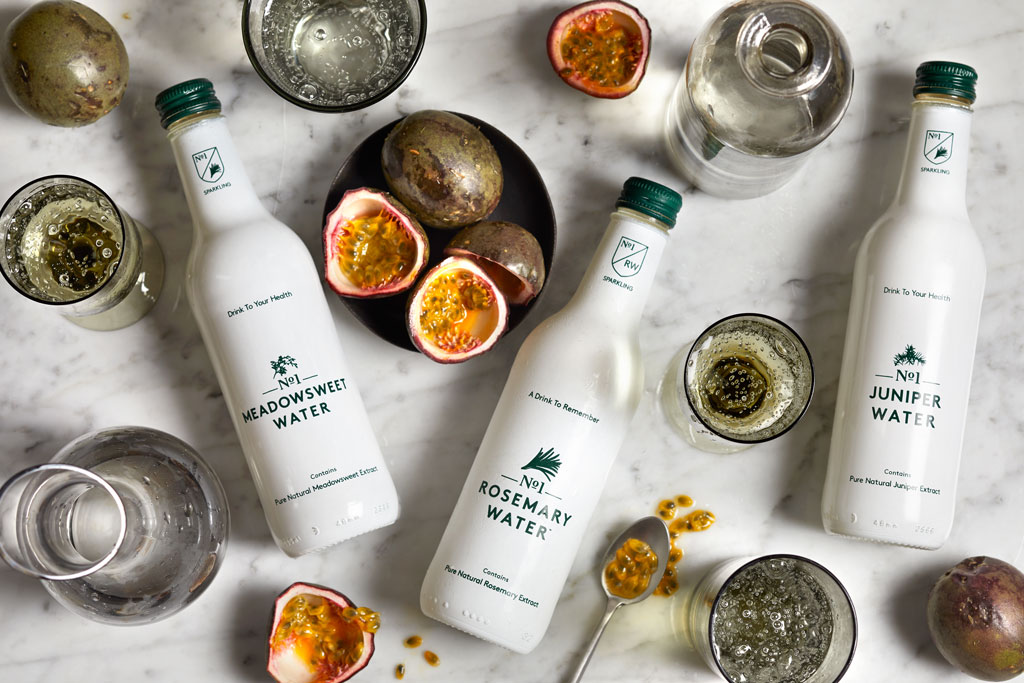 Figures compiled by Verdict and GlobalData WealthInsight show that London alone has around 20,000 millionaires under the age of 35. And a ticket into the seven-digits club is no longer the preserve of footballers, the famous, or those with family trust funds. Technology has lowered the barriers of entry for entrepreneurship. Building a brand has become a more democratic and accessible pursuit. All that the wannabe Richard Bransons of tomorrow usually need is a laptop – and imagination. Perhaps the most obvious incarnation of this is on YouTube, the video-sharing site owned by Google. There the brand is the individual: simply by posting videos, some YouTubers have built vast fan bases, converting clicks and views into cash, then endorsements and eventually whole empires. The lucrative part is not necessarily the site itself – YouTubers earn only about 0.2p per view of their videos (though clearly this can add up for those regularly garnering millions of views, and the most successful receive a higher rate ). Instead, much of their fortune comes from all the extras a following helps them attract: the book deal, the beauty brand, the corresponding ad-filled blog. YouTube (alongside canny use of social media sites such as Instagram) is the launch pad that makes the rest possible.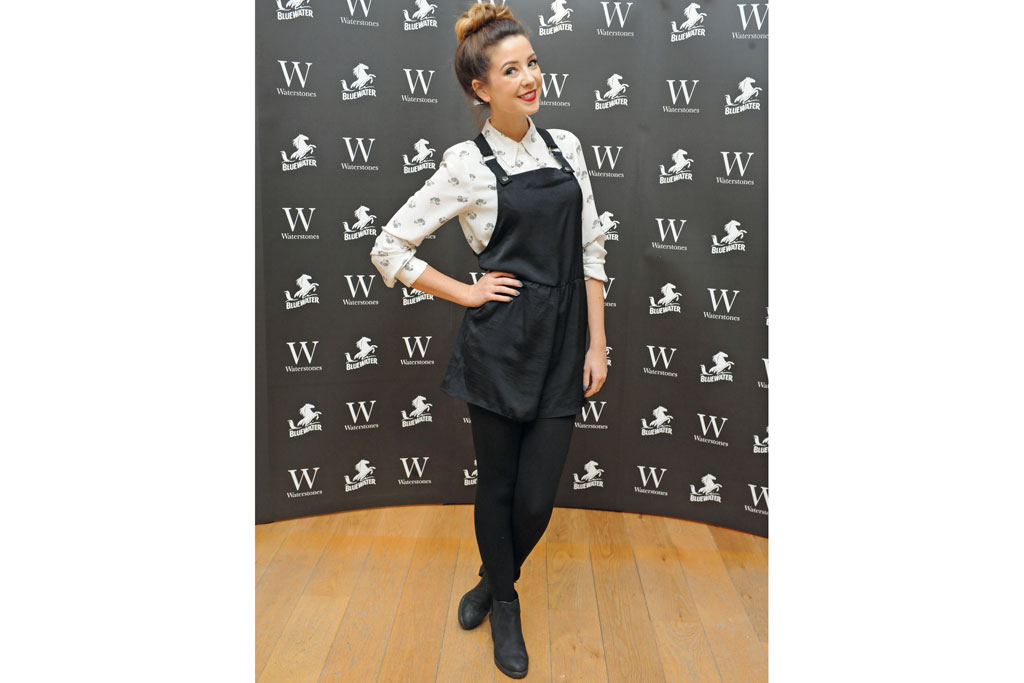 One of the most high-profile YouTubers is Zoella – a doe-eyed Disney Princess brought to life. She is 28 but looks much younger. There seems to be something of the Dorian Grey about many of these successes, since their audience is usually adolescent and their job is to come across like a cool older sibling. She is also relatable – the crucial ingredient for YouTube super-stardom. Wiltshire-born Zoella, whose real name is Zoe Sugg, has more than 12m subscribers to her platform, while her videos – which focus on fashion and beauty, but have also ventured into issues like mental health – have been viewed more than 1bn times. She has her own cosmetics range, Zoella Beauty, and has moved into books: her debut novel, Girl Online, which was actually penned by a ghostwriter, had the best first-week sales for a new author since records began. Spear's, the wealth magazine, estimated her net worth at £2.5m earlier this year.
Get Rich Quick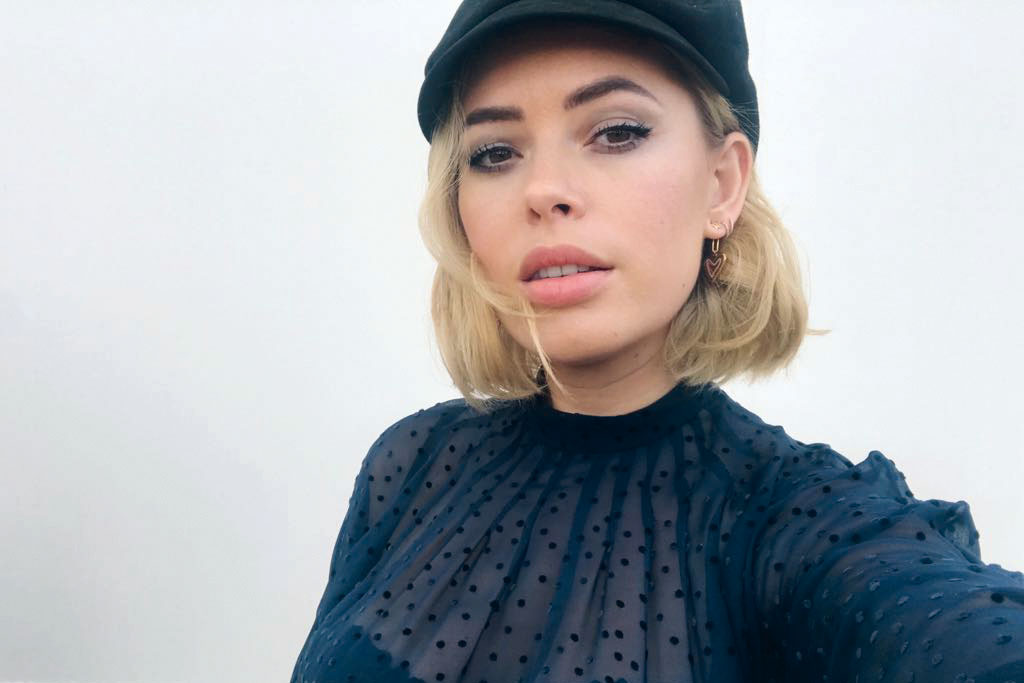 YouTube may seem like a remarkably easy get-rich-quick trick but it really isn't. It is a sector where a small number of winners take all the spoils. According to a study by Germany's Offenburg University of Applied Sciences, 96.5 per cent of YouTubers don't earn enough from the site to get themselves over the poverty line. Those who started when YouTube was in its infancy have an advantage over hopefuls beginning today, as there's now so much competition – an hour of video is uploaded to YouTube every second. Other YouTubers who've managed to make themselves heard above the noise have become millionaires through vlogging (video blogging), including the 25-year-old rapper and comedian Olajide William Olatunji, known as KSI, who first created his YouTube channel to record his FIFA games. Beauty specialist Tanya Burr, 29, sells a product from her eponymous make-up range every two minutes, and her 30-year-old model husband is men's fashion vlogger Jim Chapman.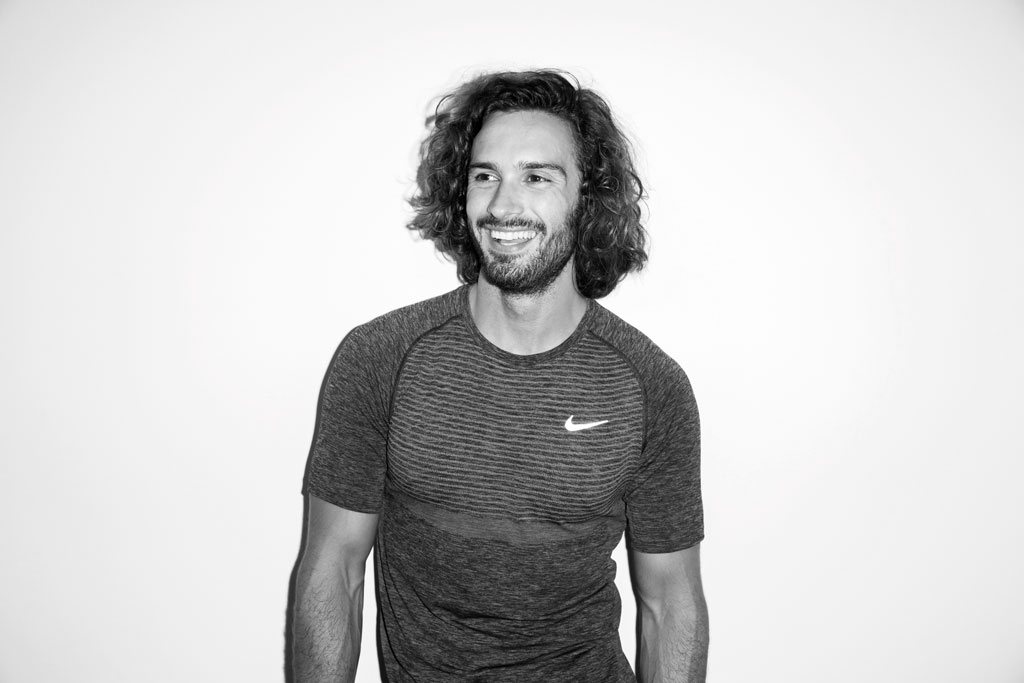 A YouTube following is a catalyst that can hit fast-forward on the rest of your career too: Marcus Butler, 26, whose biggest hit on his own-name channel featured him rapping on helium, launched his own record label, Stripped Bear Entertainment, in 2016. Instagram, the photo-sharing social networking site, has been another route to speed up success. Critics see Instagram as reflecting the narcissism of Millennials (a generation perpetually posting selfies and judging our worth by how many 'likes' we receive). There is a grain of truth there – and of course Instagram lends itself to the pulchritudinous one per cent. But it is also a leveller – you don't need the contacts book or the wealthy parents to become a star – you just need a strong identity and an idea. The fitness specialist Joe Wicks, 32, used it to spread his message that anyone can make themselves 'lean in 15' (minutes). Calling himself The Body Coach, he has won 2.3m Instagram followers with his bounciness and his catchphrases (he calls broccoli 'mini trees'). This has translated into a series of bestselling books, TV presenting roles, a lucrative ad campaign for Uncle Ben's rice, and a fortune estimated at £14.5m.
Fragile Fortunes
Instagram has also been a powerful tool in the beauty space, where it has enabled start-ups to take on the cosmetic giants with their vast advertising budgets. Arabella Preston, who was Kate Middleton's make-up artist and lives in Kent, launched the natural skincare range Votary – especially known for its luxurious face oils – with her friend Charlotte Semler three years ago in Liberty. The company was profitable from the off and Instagram helped build its fan base. 'The beauty landscape has changed so much with the internet – the beauty community on Instagram is very vocal and dynamic – and we can talk directly to our consumers,' Preston tells me. 'Shoppers are well educated, they read ingredients lists. That's why bigger brands have been struggling: they're used to being the ones in control.' Instagram also enabled Ella Mills – the clear-skinned patron saint of healthy eating known as Deliciously Ella – to morph from a food blogger to a bestselling author in less than four years. Mills' main business, which includes cookbooks and a snack range, paid her dividends of £222,000 last year, although her delicatessen chain was a flop and she was forced to close two of its three stores earlier this year.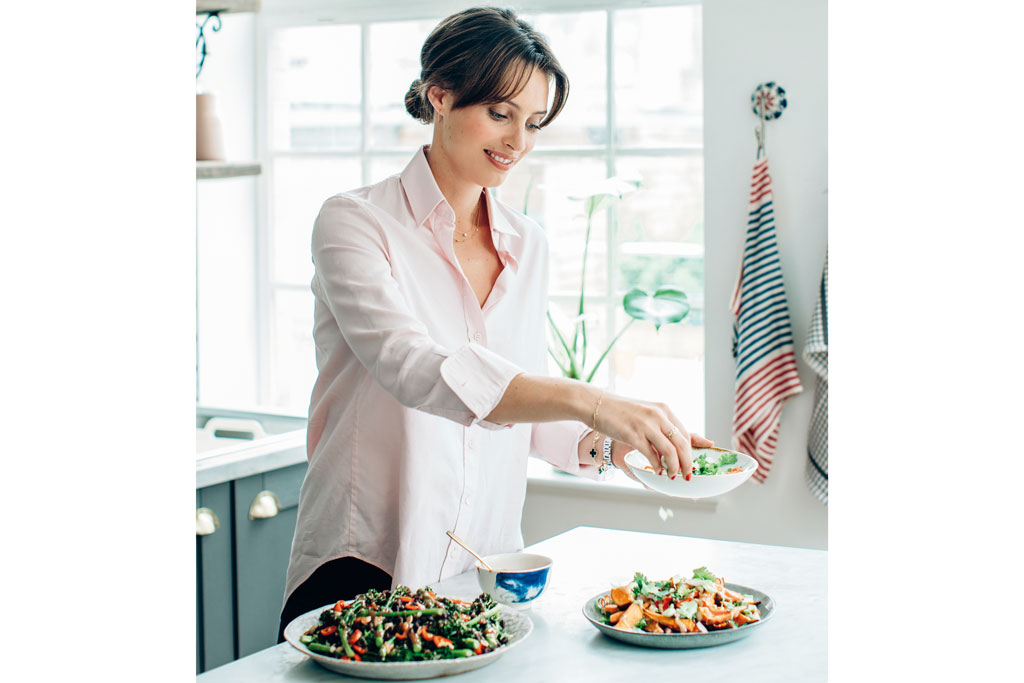 These can be fragile fortunes, vulnerable to the whims of fashion. The danger in tying a brand's identity too closely to an individual is that, if mistakes are made, it feels more personal than a company letting a customer down, it's like the best friend they invited into their homes disappointing them. Hence the furore when it emerged last year that Zoella was charging £50 for a branded advent calendar. Perhaps unsurprisingly, many YouTubers cultivate a squeaky clean image. There is certainly no throwing TVs out of windows. And the impression that has stayed with me after meeting YouTubers is of very attractive but distinctly unsexy people – the Blue Peter presenters of the modern day.
Gift Of The Gab
YouTube success rests on having the gift of the gab, good editing skills and building a rapport with fans. For Instagram you need a loveable personality to project through pictures and short videos. But if the YouTubers and Instagrammers are the popular kids of this new digital world, it is the geeks and geniuses who have been able to claim even bigger fortunes. While Britain is yet to spawn its own Mark Zuckerberg, it has made many millennial multi-millionaires, and even a billionaire in the shape of Ben Delo, who worked as a software engineer at IBM before moving into bitcoin. The 34-year-old, who was born in Sheffield, made his fortune not through trading in the famously volatile crypto-currency, but by working 18-hour days to provide a platform for others to do so. It is akin to the gold rush – the surefire way to strike it rich is not to go chasing for nuggets and flakes yourself but to sell pans to those who are. Delo co-founded the Seychelles-based bitcoin trading platform BitMEX, which takes a fee from every transaction. As a teenager, he had written on a student review form that his ambition was to be an 'internet entrepreneur, millionaire and computer programmer'. All three boxes ticked. He's told me he has no desire to sell his stake in BitMEX, since he receives enough from dividends 'to do whatever I want'. Instead, his next ambition is to set up a charitable foundation with a focus on children struggling in school.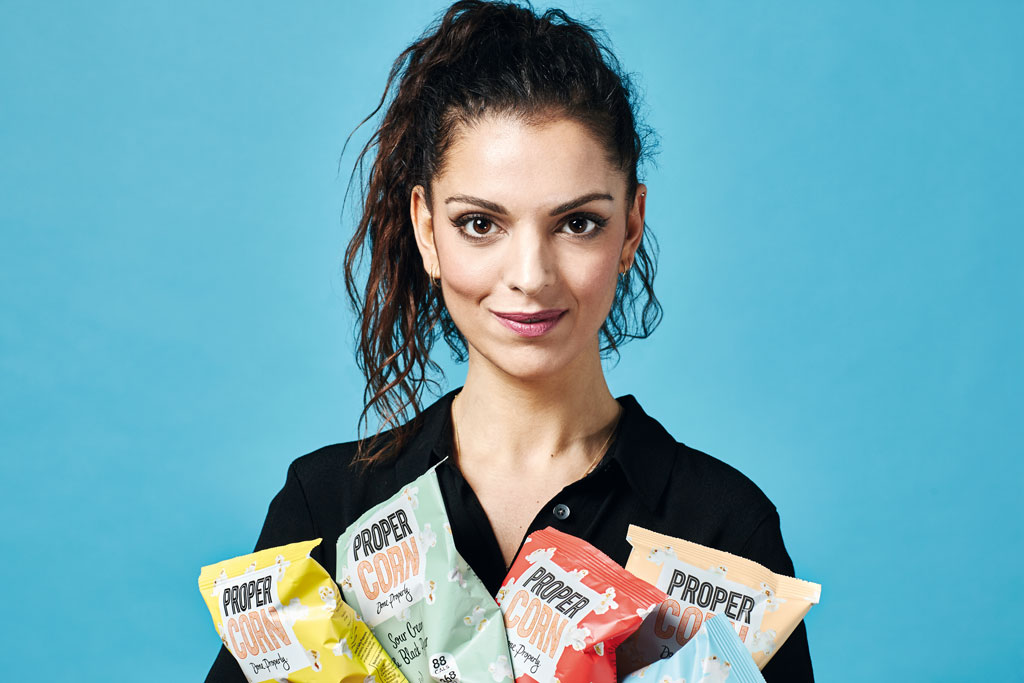 While Delo's business is at the forefront of new technology, other tech-savvy millennials have made their fortunes by updating old products for a millennial audience or by solving problems faced by their peers. Aron Gelbard, 36, launched Bloom & Wild in 2013, realising the flower delivery market was ripe for revolution; what sets its bouquets apart is that they come in boxes small enough to fit through the letterbox, so there is never a danger of collecting days-old shrivelled roses that have been left with your neighbour. He was inspired by his friend, Graham Bosher, 37, who had co-founded both LoveFilm and Graze, which delivered healthy snacks such as seeds, dried fruit and flapjacks through the door. The private equity firm Carlyle bought a majority stake in 2012 for £50m. Healthy snacks for seeing off that afternoon slump have proved a lucrative space for millennials. Cassandra Stavrou, 34, foundered the 'posh popcorn' brand Propercorn after quitting her job in an advertising agency. It is now stocked in stores and cafés all over the UK, as well as internationally. Pete Cashmore launched online news site Mashable from his bedroom in Banchory, Aberdeenshire, when he was 19. Now 33, he's estimated to be worth £170m. And as a teenager, Jack Cator was frustrated by not being able to access music and games websites on the computers of his Norfolk school. A skilled programmer, he managed to bypass the school's filters to surf anonymously. He initially used virtual private networks (VPN) to do this, but found them too ad-laden, so decided to build his own, calling it Hide My Ass (HMA). The site became a hit and Cator sold it a decade later for £40m.
But millennial millionaires, beware: there is always someone coming up behind you. At just 20, Akshay Ruparelia is a member of Generation Z. He is also Britain's youngest self- made millionaire, with an estimated net worth of £16m, thanks to his Harrow-based online estate agent, Doorsteps. Ruparelia sold his first house while he was finishing his A-levels. 'Estate agents were the most undisrupted industry, almost untouched by technology, and the perception of the industry and the service it offered was terrible,' he tells me. 'That meant there was a rare opportunity to make a difference of real scale.' Most of Ruparelia's staff are younger than him, but some are twice his age. (He says he hires many mothers, since they are the most trusted demographic). Doorsteps charges a flat fee of as little as £99. In just 18 months it has listed more than £1bn worth of property, becoming the tenth-largest estate agent in Britain. Which shows that if you have the perfect idea and execution, plus a little luck, age is now no barrier to a bountiful bank balance. These success stories show there are many avenues for millennials to make their mark – they just have to bust a few myths about their generation along the way.
Buy The Book: Great British Brands 2019, The International Edition
---