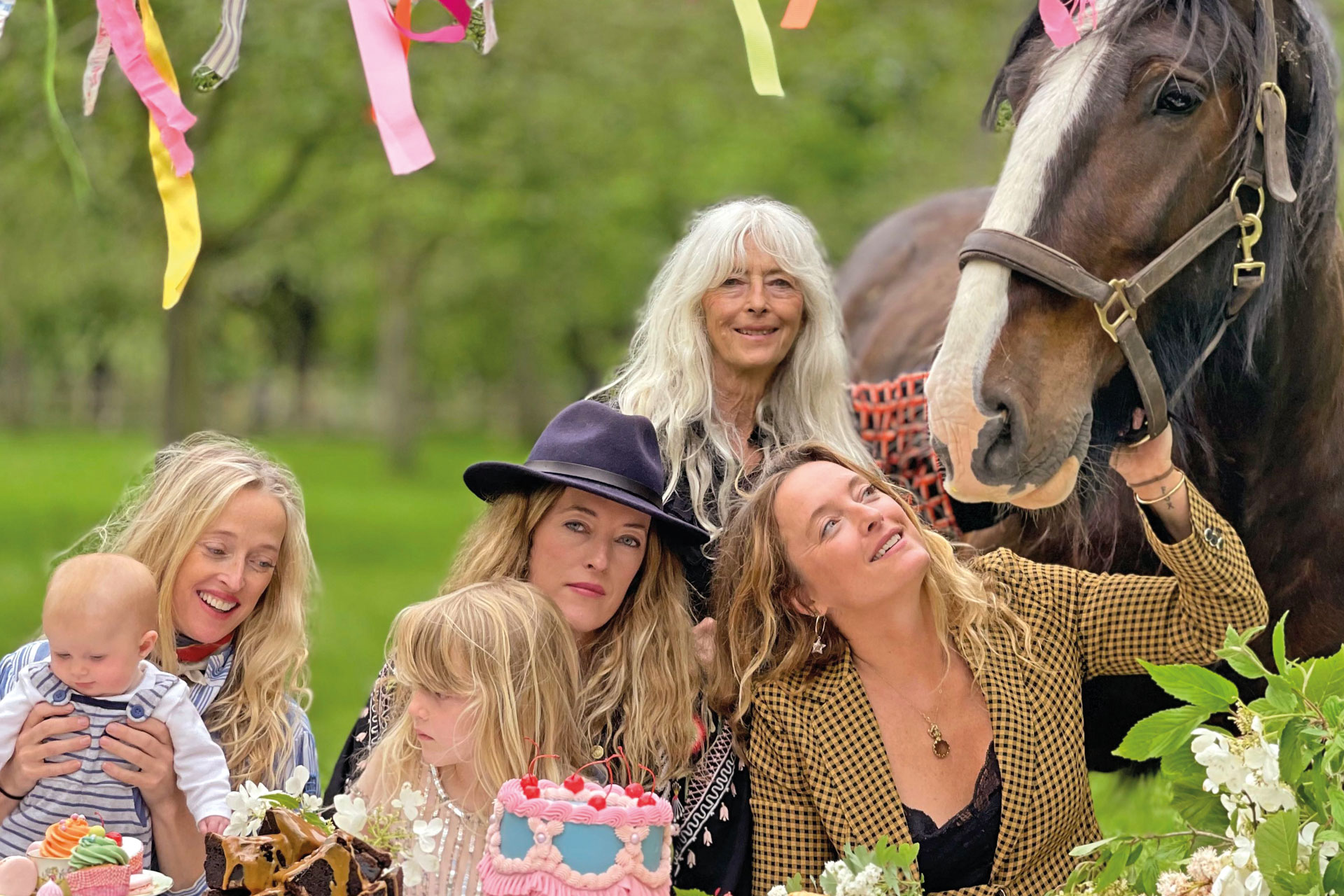 Cavan Mahony: Move to the Country
---
American entrepreneur Cavan Mahony found herself enamoured by Dorset during a nature-filled lockdown
Could a move to the country inspire childlike wonder? American entrepreneur and committed city dweller Cavan Mahony found her nature-filled lockdown in Dorset inspired a total change of direction.
'We have to leave London tomorrow!' I said to my husband on 19 March 2020, willing him to understand what it meant to be in a city under siege in any circumstance. 'It could happen here just like it did during 9/11, with military tanks on Madison Avenue and fighter jets in the sky.'
I was recalling those horrific September days in New York with vivid clarity. He swung into action and within hours we had rented cottages with another family at Laverstock Farm in Dorset, all of us enthusiastic city dwellers, grateful for what we thought would be a retreat for a week or two… We ended up staying for a whole year before eventually moving to a farmhouse in Wiltshire, making the decision to permanently base ourselves in the countryside.
I love living in cities. I grew up in Boston. I worked and lived in New York City and Madrid. Then I got married and moved to London almost ten years ago, and had a son. For most of my working life I have been an entrepreneur, leaving behind a stint of investment banking and marketing for renowned brands, Lancôme and Chanel, to co-found skincare brand Sundari with Ayla Farnos and Christy Turlington Burns. We worked together for five years building up the business until one day it made sense for us to sell it.
During those frenetic years, I always had a desire to write a book, but I could never find the time. I was also suffering from debilitating back pain and terrifying panic attacks. I did not connect the idea that those afflictions were associated with my thoughts. The acupuncturist Abdi Assadi in New York healed my back and opened my eyes to the idea that there was a greater energy out there – call it the universe, consciousness or spirit – that we can tap into to free the mind and body from suffering.
Fast forward to March 2020 and Laverstock Farm, our safe haven. As the days rolled on, I started to notice the white flowers growing out of thick green leaves with the most deliciously pungent smell that lined the path of our daily walks. The children and I took baskets, picking as much of that wild garlic as we could to chop into pesto with pine nuts and parmesan. Then it was the electric green coloured moss that covered the massive branches of ancient oak trees and the bluebells wrapping their way around trunks through the forest. I recall standing on top of Pilsdon Pen, at one time a Bronze Age hilltop fortress, looking out over the rolling hills of Dorset and recognising a feeling that I can only describe as a fleeting memory of childlike wonder.
Then I started to write. Every day I moved a small table and chair to a new spot outside under a tree or by the lake. Once I started, the words and thoughts poured out as though written by an unseen hand. This was not the book I imagined it would be. This was the story of my childhood and the lessons learned so much later in life. I forgot about the world's troubles – and my own – for those hours I lived in my imagination with nature as my guide.
It induced a form of meditation where the incessant chatter of my mind quieted down in the presence of the great outdoors. In that state I was free to imagine and create from a place of peace, instead of anxiety. I learned how not to be ruled by my thoughts, but instead to shift them to gratitude; for the blue sky; for the rain that nourishes the soil; for the hawk keening overhead. If children could learn this skill, I thought, and how to observe their thoughts that lead to anger or sadness and know they have the power to shift them through imagination, it could help them to grow in confidence and self worth from an early age. And so my book is for them; I have learned that nature can be a conduit to inspiration away from anxiety – and I am forever grateful for its magic.
Discover the magic of Cavan's move to the country: