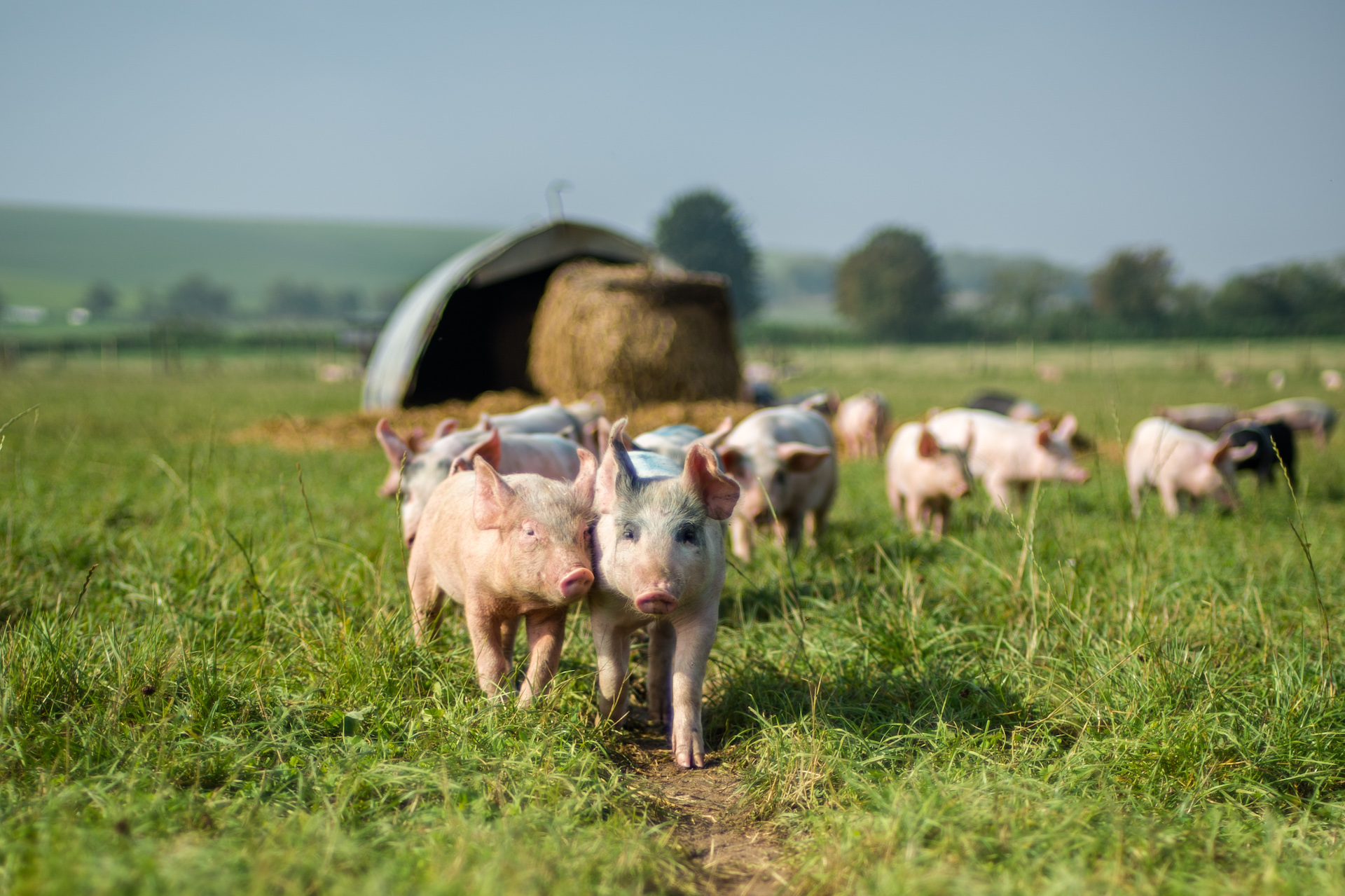 What Is Agrotourism? How To Escape To The British Countryside In Style
---
Why agritourism is the staycation trend to try this year
A combination of the pandemic, Brexit and the rise of the anti-flying movement means that more of us will be staying put this summer. And we're all heading to the farm. Agritourism is on the rise…
Agritourism In Britain
It's hardly surprising that 'staycation' is still one of the travel buzzwords for 2022. For the uninitiated, it means holidaying in your home country, instead of going abroad, or just going on day trips based from home. Back in January 2021, the then-health secretary Matt Hancock set an example by announcing he'd already booked his holiday in Cornwall and wanted the rest of the country to enjoy 'a great British summer' too.
But what if you've already bagged all the Scottish munros, conquered Snowdon and are sick of rainy trips to the seaside? Don't worry, agritourism is the answer. A fast-growing niche of the staycation industry, set to change the landscape of home-grown holidays, it's the Brit version of agriturismo, the rustic farm stays you used to book in Tuscany or Provence for a week or two of sun-baked rural bliss, soaked in great wine and locally sourced, home-cooked food.
While sun, wine and a good table were once in short supply in the UK, luckily it's no longer the case. A raft of new names is busy establishing agritourism right here, offering farm stays that combine brilliant local food with stylish accommodation.
Admittedly, good weather might not be so assured here as in Italy, but visitors are raring to go. In summer 2020, holiday booking site Farm Stay UK saw traffic to its website increase by more than 200 per cent on the same time in 2019. Significantly, the majority of visitors to the site are 25 to 35-year-olds, pointing to a millennial generation keen to get mud on their wellies.
'Farm Stay UK has most definitely seen an upward trend in guests wishing to visit the countryside,' says Kay Barriball, chairman of Farm Stay UK. 'Without a doubt, people are wanting to visit our stunning countryside where they can feel safe, have space, breathe pure air and learn about agriculture.'
Life in the Slow Lane
One new addition to agritourism in Britain is Glebe House, a guest house, restaurant and 15-acre smallholding that's just opened in East Devon. Owners Hugo and Olive Guest were inspired after experiencing agriturismo farm stays in Italy six years ago.
'For us, the agriturismo concept is the perfect illustration of how we should be producing and consuming food,' explains Hugo. 'There is something immensely appealing about turning up somewhere and getting fed whatever is available from that farm on that particular week. When we visited these places in Italy, each one had its own unique spirit and we really got a sense of the family behind the operation. You could see first-hand their craft and dedication. There is a simplicity and generosity to that slow way of living and eating.'
On their return from Italy, Hugo retrained as a chef – working at renowned London restaurants such as the Marksman and Robin Gill's Sorella. He will helm Glebe House's restaurant, using fruit and vegetables from the farm, plus the chickens, cows and British Lop pigs that roam freely. Anything that can't be sourced on the doorstep comes from local farms, and sustainable fish comes from nearby Lyme Bay Reserve.
Eat Local
Great food is at the heart of UK agritourism, as the country's well-documented foodie renaissance means top-notch local dining and good wine are increasingly easy to find. This is never so apparent than in Yorkshire, where Tommy Banks – who became the youngest ever Michelin-starred chef in 2013, at the age of 24 – has The Black Swan, a village pub with rooms in Oldstead, where his family has farmed for generations.
Ingredients for the destination restaurant, as well as Roots in York and the coveted Made in Oldstead meal kits that were launched in 2020, are supplied by the pub's kitchen garden, as well as Tommy's nearby family farm. 'Our restaurant is truly a reflection of our family and farming heritage,' explains Tommy. 'We are completely surrounded by our farmland and kitchen garden – the produce on our menu is grown almost on our doorstep.'
Tommy's food philosophy is 'dictated' by the seasons. May to August are times of abundance; September to December is 'preserving season, which is spent fermenting, pickling, drying, freezing and clamping the last of the harvest for the winter months.' December to April is what Tommy calls 'the hunger gap', when the restaurant team relies on their larder of preserved ingredients.
Guests at The Black Swan are encouraged to explore the kitchen garden and walk around the farm. 'You can truly appreciate the journey from farm to table when you have seen it growing for yourself only moments before,' argues Tommy. 'When you have an understanding of how food is grown, and the time, love and care put into growing it, you have an inherent respect for nature and the land around you.'
The Good Life
Self-sufficiency is also the aim for Peter Prescott and Pip Black of Worminster Farm, a new agritourism destination in Somerset. Peter – who co-founded London's Boundary Hotel and Albion Café with Sir Terence Conran – and Pip, co-founder of Frame fitness studios, relocated to this idyllic spot two years ago with their young children. However, it wasn't until Covid struck that they began to think seriously about growing their own food.
'Back in April last year I thought, "this pandemic is going to be over shortly, best plant some seeds",' laughs Peter. 'There wasn't a grand strategy. When we moved here, we had no intention of doing what we're doing now. When the schools closed for the very first time, we drew up a list of things the children could do, and on it was orphaned lambs. Next thing we know, we were putting in more fencing, making a greenhouse, putting up a fruit cage. And then it snowballed.'
The growing farm offers two holiday cottages and an event space for guests, and visitors are encouraged to get their hands dirty, feed the animals and go foraging in the surrounding countryside. 'It really feels like you're part of the farm,' explains Peter. 'If you don't enjoy tractors going by, or you don't like the sound of a barn owl in the middle of the night, or you don't like muddy tracks, it's probably not for you.' Once the pandemic is over, Peter hopes to open a restaurant nearby using produce grown on the farm.
Agritourism's growing popularity is the result of a perfect storm of Covid, Brexit and flygskam – the Swedish concept of 'flight shame' due to climate change. It's also a symptom of Britain's changing attitude to our food, and a growing interest in the 'slow food' movement that embraces seasonality, local producers and traditional recipes.
'Agriturismo offers so much of what the modern-day traveller looks for in a place to stay,' sums up Hugo. 'For many travellers, having a concierge and room service aren't necessarily a top priority anymore. Genuine and enriching experiences ,where people can connect with the land around them and get a taste of "the good life" have become far more appealing.'
Agritourism Stays to Book Today