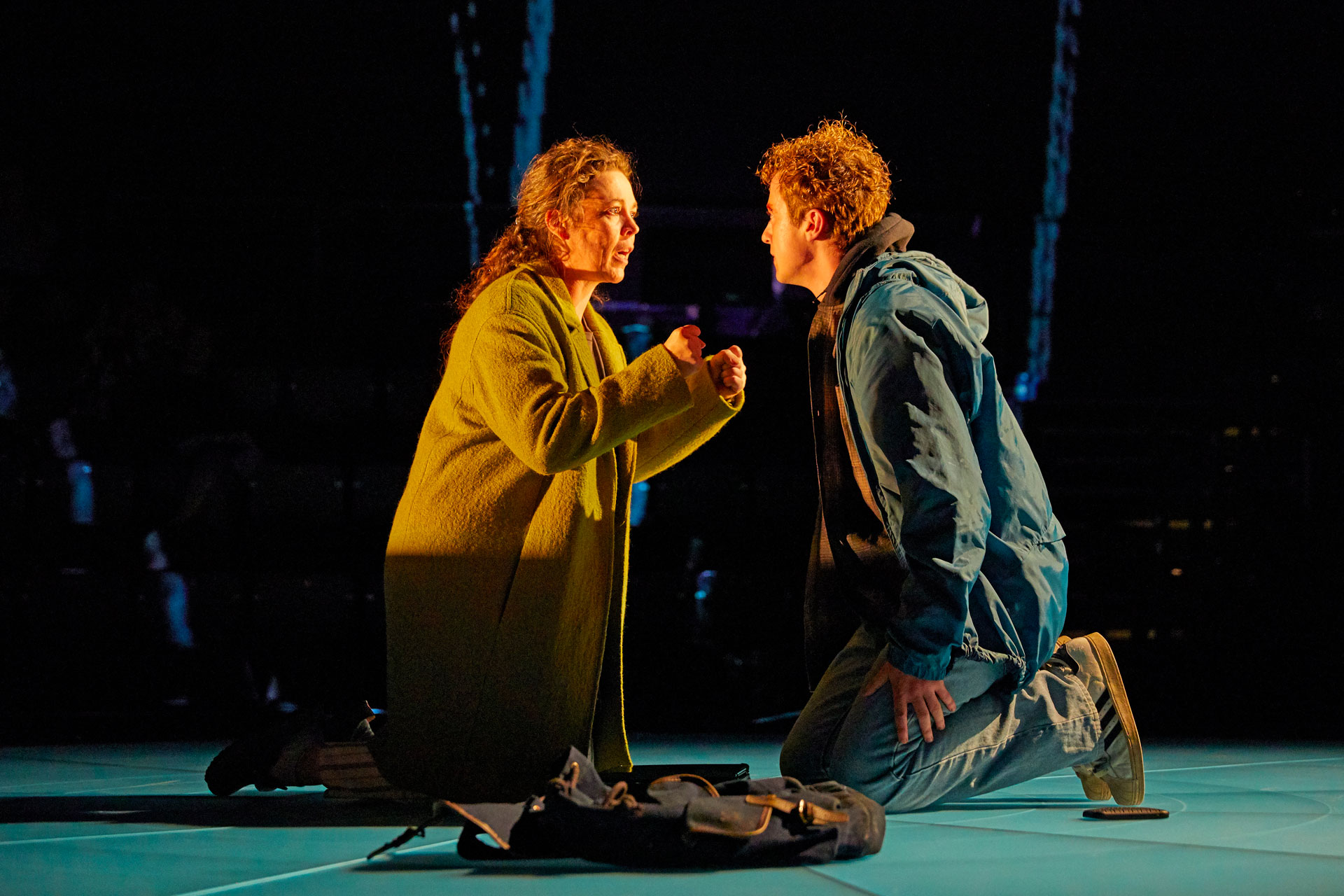 National Theatre Launches New Streaming Service
---
There's a new way to support the theatre industry – and see great plays – from home
Tom Hiddleston, Olivia Colman, Michaela Coel, Helen Mirren and Dominic Cooper are just some of the stars featuring in a new pay-for-play streaming service from the National Theatre.
Launched in partnership with Bloomberg Philanthropies, the new platform – titled National Theatre at Home – follows the success of the theatre streaming filmed plays on Thursdays during the summer. But while those were free to watch, there will be a fee this time round, which can be paid monthly or annually.
Titles available to watch from today include Helen Mirren's Phèdre, Medea starring Michaela Coel and Adrian Lester's Othello – many of which have been previously shown in cinemas. Some productions staged by the National Theatre's partner companies can also be viewed, including Coriolanus starring Tom Hiddleston.
Lisa Burger, Executive Director and Joint Chief Executive of the National Theatre, said: "We were overjoyed to have had 15 million views for National Theatre at Home earlier this year and to discover we had reached so many audiences new to theatre both in the UK and worldwide. At a time when many people were isolated at home, it was uplifting to see audiences recreate the shared experience of visiting the theatre.  From homemade tickets to interval drinks, NT at Home was a way of making people feel more connected. And so, since the last stream finished in July, we have been determined to find a way to give our audiences access to these stunning filmed productions online once again."
For unlimited access to the catalogue on National Theatre at Home, a subscription will be £9.98 per month or £99.98 per year. For access to a single play in a 72 hour window, it will be £5.99 for an NT Archive title and National Theatre Live titles are available from £7.99. ntathome.com
READ MORE: 
Virtual Theatre To Watch Now / Virtual Art Exhibitions / Best Plays To Book Now