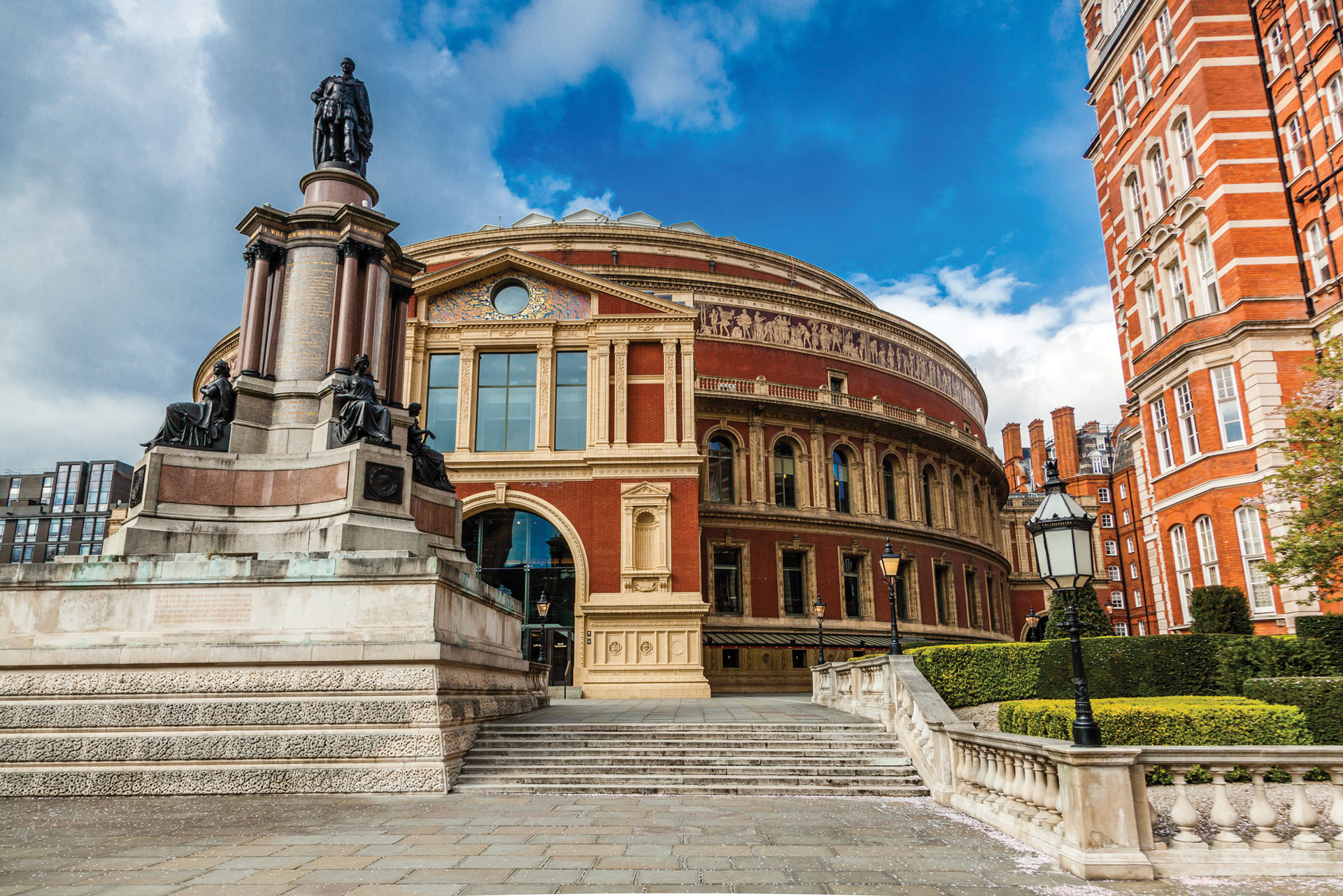 The Exhibitionist: Ed Vaizey on New Events & Openings in 2021
---
Culture columnist Ed Vaizey on new events and openings for 2021
The arts may have been delayed (again) by Covid, says Ed Vaizey, but there's still a host of new events and openings to get excited about in 2021.
Oh woe, oh misery! The second wave and the new strain have kiboshed culture as we enter 2021. Despite the vaccine cavalry, I think we can bet culture will be pretty locked down until the summer. Some shows (Francis Bacon at the Royal Academy) have already been cancelled. More will follow, though some may be merely postponed.
Some things may still happen online. There is, for example, one notable cultural anniversary being celebrated this year, and it will be marked in some way. The Royal Albert Hall, floored by the pandemic, will mark its 150th year in March. The nation's 'village hall' was built to realise Prince Albert's vision of a space dedicated to understanding art and science. The anniversary, on 29 March, will be commemorated with a world premiere (date TBC) of a workby composer David Arnold, who has written for James Bond and Sherlock. It was to feature hundreds of schoolchildren and tell the history of the Hall. A kind of mini-Olympics opening ceremony, if you like. Maybe they will sing as a digital choir – we will see.
Coventry is the UK's City of Culture this year, following Londonderry and Hull (the moniker is granted to a different British city every four years). As always, Tate's world-famous Turner Prize will be held in the culture capital, so Coventry's Herbert Art Gallery & Museum is the venue this year; it's undergoing a major revamp in time for the September opening, which is still feasible.
Also revamped is the Courtauld Gallery in London's Somerset House, a courtyard building conceived by William Chambers in the 1770s. Modish architects Witherford Watson Mann have got to work on the Courtauld's space, including the redevelopment of the Great Room, the original location for the Royal Academy's summer exhibition. The Room has been restored and will be a spectacular space for the gallery's unrivalled collection of Impressionist and post-Impressionist paintings. Definitely a place to high-tail it to when lockdown ends.
Across the pond, the Academy of Motion Picture Arts and Sciences (home of the Oscars), will at some point this year unveil the Academy Museum in LA, billed as the world's 'premier institution dedicated to the art and science of movies'. Designed by Renzo Piano, its six floors, two cinemas and glass dome will be a spectacular addition to LA.
There's also the opening (in progressive stages) of the Humboldt Forum in Berlin, with 40,000 sq/m of public space, and 20,000 museum exhibits from around the world. It brings together the arts and sciences in 'contemporary dialogue', so I guess you could call it Berlin's South Kensington, with Angela Merkel as Queen Victoria.
One of my favourite artists is the potter Edmund de Waal. I was thrilled to see he's curating This Living Hand, an exhibition of Henry Moore's drawings and sculptural works at the Henry Moore Foundation in Herts. The opening date had been moved to 31 March in the hope that Covid rules will have relaxed and visitors can touch the sculptures. Now expect a summer treat.
De Waal himself is going sort-of-global, curating an exhibition at the Musée Nissim de Camondo in Paris to coincide with the launch of his new book, Letters to Camondo, which follows a year spent at the Nissim, one of the city's best-kept secrets. It's the former home of Moïse de Camondo, a Jewish philanthropist and collector who left his house to the French state in 1936 after the death of his son – and instructed that nothing be altered. De Waal's bestselling first book, The Hare with Amber Eyes, is also celebrated at an exhibition at New York's Jewish Museum in the autumn. Busy guy!
Some big names are out in force this year. If you're tempted by Paris, go and see Damien Hirst's first – amazingly – show there, at the Fondation Cartier, which was due to open in April. Titled Blossom Trees, these are all new works inspired by Monet, Van Gogh and Seurat, depicting trees in full bloom. Meanwhile, Anish Kapoor, fresh from his 2020 exhibition of monumental sculptures at Houghton Hall in Norfolk, gets more intimate at the Museum of Modern Art in Oxford this autumn, with a show of paintings and site-specific work.
The first major UK exhibition of German Renaissance artist Albrecht Dürer in nearly 20 years will open at some point in the National Gallery this year. Through paintings, drawings, prints and letters, it follows Dürer's travels across Europe, bringing to life the artist and the people and places he visited.
Covid knocked us sideways in 2020. It may still impede us, but the mouth-watering openings in 2021 show that the ambitions of galleries all over the world remain undimmed. Onwards!
DISCOVER MORE:
Best Virtual Art Exhibitions / 10 Things to Look Forward To in 2021